Located in beautiful Santa Teresa-Mal Pais, along Costa Rica's Nicoya Peninsula, is an estate unlike anywhere you've stayed before. OCiO Villas by Casa Chameleon offers you the luxury of a high-end hotel and the privacy of a vacation home. Nestled in an emerald green jungle, you'll feel like every treasure of the estate, and of Costa Rica, belongs to you and you alone.
Featured in:
Luxury, Cabins and Villas, Boutique, Adults Only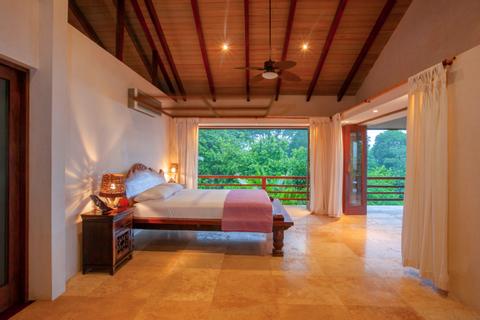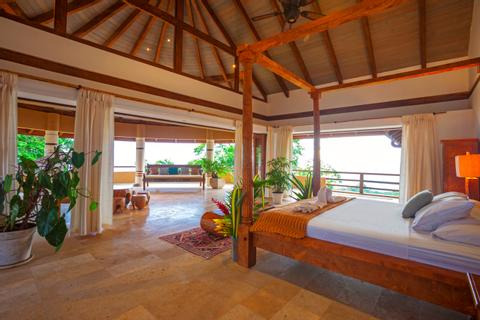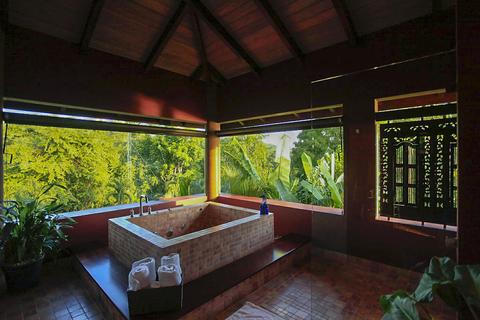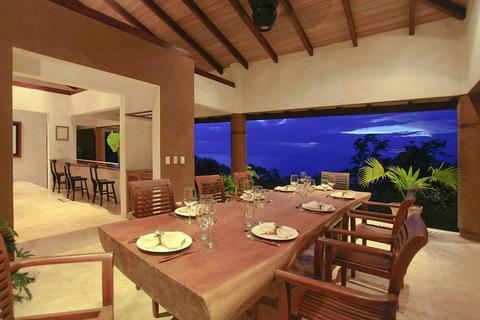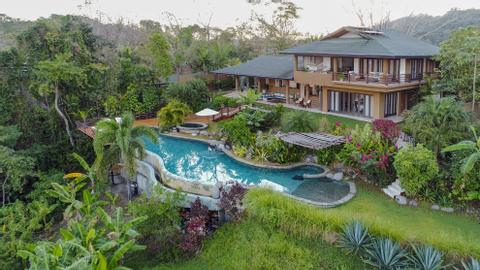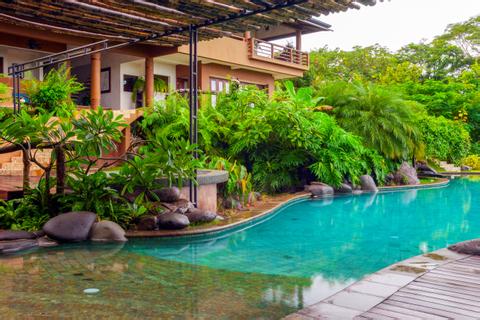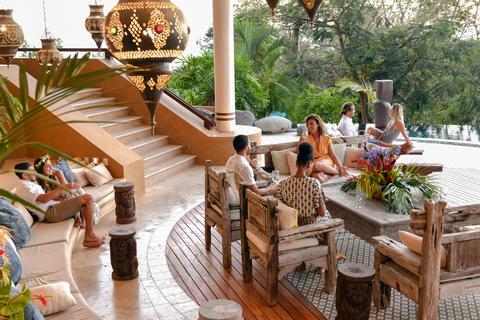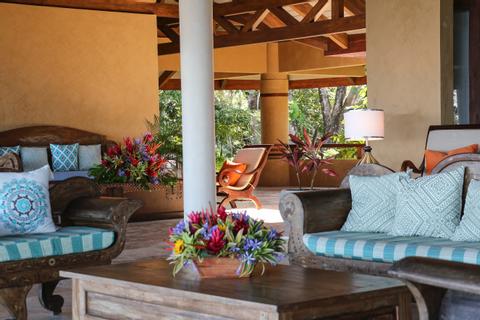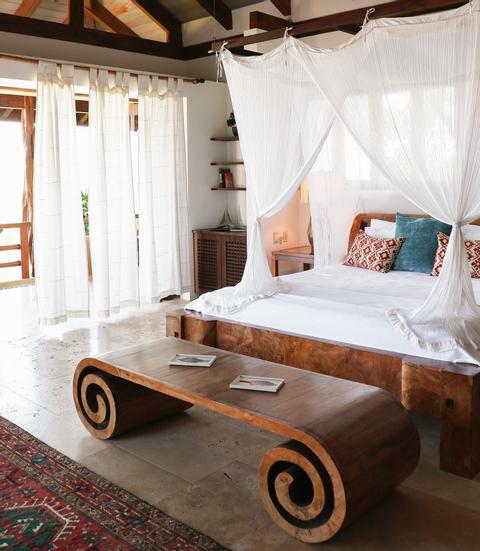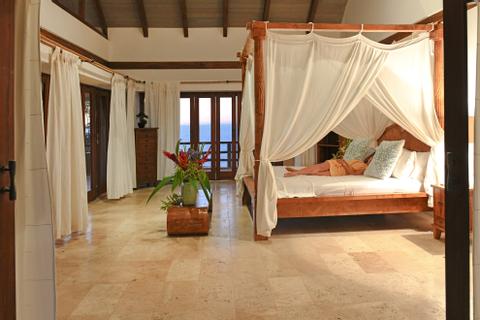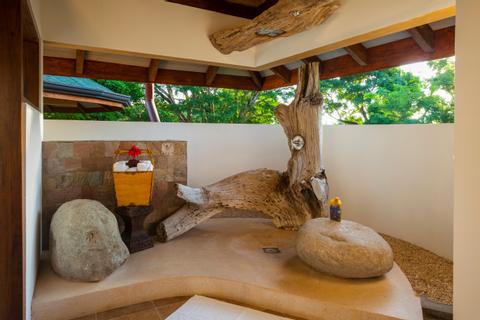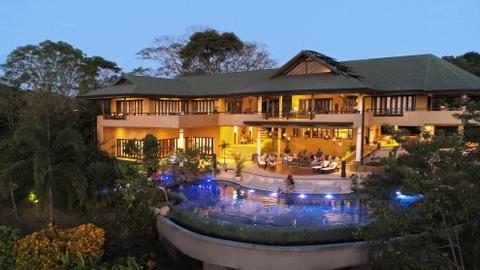 3:00 p.m. check in
11:00 a.m. check out
No children allowed
Swimming Pool
Wireless Internet
Attractions & Sites
The Nicoya Peninsula is home to many of Costa Rica's hotspots and Santa Teresa-Mal Pais is one of them. Much like America's 'Twin Cities' of Minneapolis and Saint Paul, Minnesota, Santa Teresa-Mal Pais is technically composed of two distinct regions. The northern area of Santa Teresa is enjoying the bustling perks of development. Meanwhile, Mal Pais is a funky little beach hamlet with amazing jungle access.
One more tip: Mal Pais is situated between Santa Teresa (to the north) and Cabo Blanco Nature Preserve (to the south). The beaches of 'Mal Pais' is the collective term used to reference the beaches of Santa Teresa and Playa Carmen. Now you can navigate the area like a local!
Luxury Without The Crowds
Welcome home to OCiO Villas by Casa Chameleon. Nestled in the jungles of Mal Pais, you'll enjoy jungle seclusion, luxurious indulgences, and extraordinary ocean views from the moment you arrive.
You have the option of renting the estate in its entirety (which spans 17, 437 square feet or 1,620 square meters), or choosing from one of two villas:
Villa Nimbu - The main villa spans 4,456 square feet (414 sq m). Offering an impressive 5 master suites with king size beds, everyone gets the best room in the hous. Each en suite bathroom boasts an open air design, so you can make the most of your beautiful surroundings during your morning or evening bathing ritual. Can accommodate a maximum of 10 guests.
Villa Numu - This 'cozier villa' is 4,456 square feet (414 sq m), but is no less gracious with its offerings. Capable of accommodating 4 guests, this villa boasts a master suite with king size bed, and a spectacular indoor/outdoor bathroom.
Every Amenity...and Then Some
Whichever villa you choose, you'll enjoy the estate's:
3 swimming pools, complete with custom hot tub and swim-up bar.
Open-air living room.
Media room with Wi-Fi and satellite TV.
Outdoor decks and private terraces with seating, dining, lounge, and gam space.
Fully equipped kitchen.
Alfresco dining, with seating for 20.
Air conditioning.
Illuminated heliport.
Gated compound with 24-hour security.
Explore Your Villa, Then Explore The Town
When it comes to your dining options, let a a private chef come to you. Or, make use of your gourmet kitchen and become the maestro of cuisine as you prepare a delicious dish composed of market fresh ingredients. Feel like giving everyone the night off? Venture into town to mingle with the locals and get a taste of authentic, everyday Costa Rican fare.
OCiO is only 45 minutes from Tambor airport, so it won't be long before you've reached your private paradise. An exceptional choice for groups of family and friends celebrating special occasions, choosing this estate isn't merely booking a place to stay, it's creating a unique memory of your time in Costa Rica — and, indulging in your vacation to the fullest extent.
Treat yourself even more when you left Anywhere manage all of your tours, accommodations, and transportation during your time in Costa Rica. Take the break you truly deserve; we'll manage the logistics, and you'll be in charge of having a great time!
More Property Amenities
Air Conditioning
Balcony
Cable TV
Handicap Accessible
Hot Water
Jacuzzi
Kitchen
Ocean View
Accommodations
Air Conditioning
Cable TV
Hot Water
Wireless Internet
Living Room
Air Conditioning
Cable TV
Hot Water
Wireless Internet