Villas Santa Teresa is on the shores of Santa Teresa, a lovely beachside town on the western coast of the Nicoya Peninsula. The villas are beautifully designed to incorporate the vibrancy of the tropics with the comforts of modernity. Guests will enjoy spacious rooms, covered terraces, and well-lit living spaces.
Featured in:
Cabins and Villas, Vacation Home, Great for Families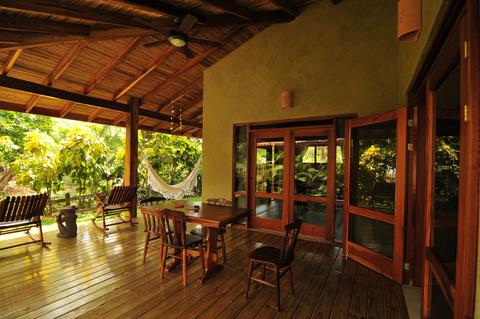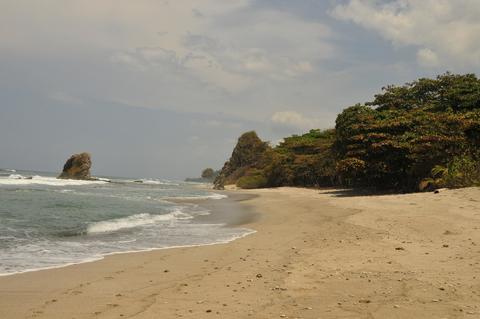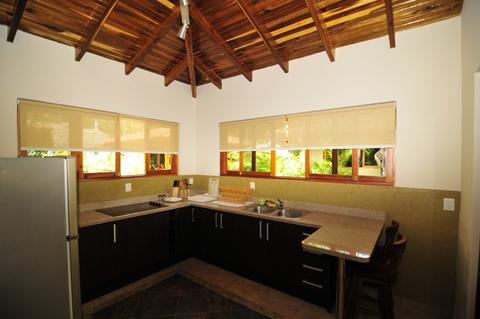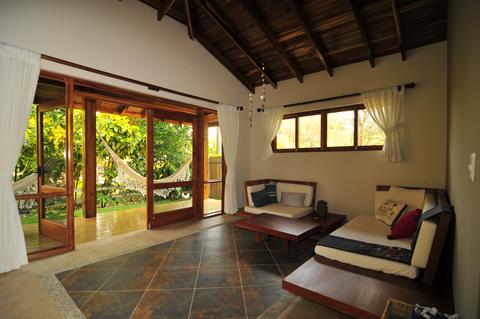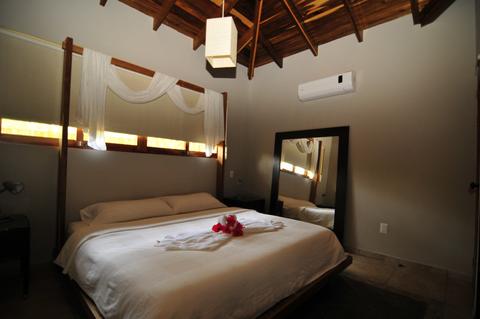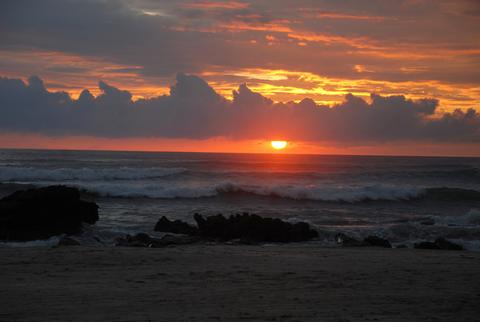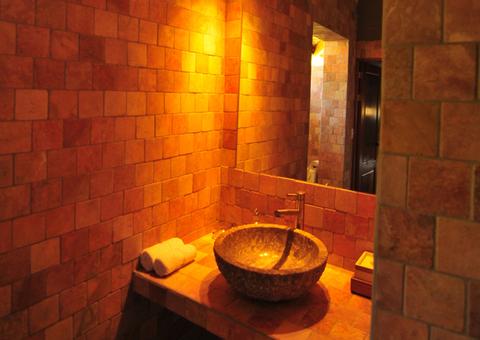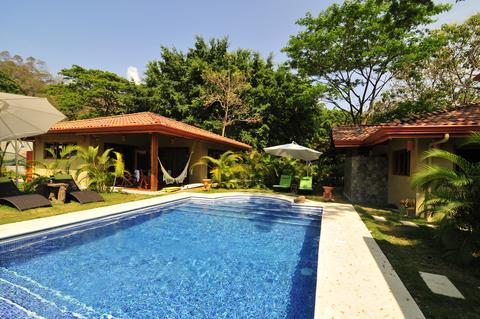 2:00 p.m. check in
12:00 p.m. check out
Swimming Pool
Wireless Internet
Attractions & Sites
The four villas are only 164 feet (50 m) from the gorgeous gray sand beach of Santa Teresa. This being the case, it's easy to swim, read, or relax along this section of the Pacific Coast – not to mention enjoying the colorful nightly sunsets. The property itself is lush with tropical plants and large trees that provide the sitting areas with ample amounts of shade. Afternoons can be enjoyed along the large swimming pool, which is bordered by lounge chairs and shade umbrellas and lit up at night.
The villas are perfect for families, couples or small groups. They have a spacious and airy design that's complemented by open living spaces, large covered porches, and high wooden ceilings. The living room's windows are big and let in a great amount of natural light. Also within the living room are two daybeds, which can thus double the sleeping capacity of the villa. The sole bedroom is simple and has a queen size bed.
The private bathrooms are gorgeous and have raised stone sinks and bamboo French doors; outdoors is a private rain shower. Each villa has a fully equipped kitchen – thus making storing and cooking food a cinch – and a cable TV. All are kept cool with air conditioning.
More Property Amenities
Beach Access
Kitchen
Cable TV
Hammocks
Air Conditioning
Balcony
Hot Water
Internet Access
Gardens
Microwave
Ocean View
Private Parking
Telephone
Laundry Service
Safe Deposit Box
Accommodations
One Bedroom Villa
Sleeps 2
Air Conditioning
Fan
Hot Water
Safe Deposit Box
Wireless Internet
Living Room
Porch
Two Bedroom Villa w/Ocean View
Sleeps 5
Air Conditioning
Cable TV
Hot Water
Safe Deposit Box
Wireless Internet
Living Room
Porch
Two Bedroom Villa w/Pool View
Sleeps 5
Air Conditioning
Cable TV
Hot Water
Safe Deposit Box
Wireless Internet
Living Room
Porch
Feedback from Travelers
Beautiful setting and accommodations. Need to walk to amenities.
We stayed at the Villas for three nights as part of our journey. This place was by far the highlight and best out of all of the accommodations we stayed in. This gem is secretly tucked away, off of a very small, unpaved road, at a distance from the commercial areas, and is located literally steps away from the beach. The villa we stayed in was breathtaking! One out of 4 villas on the property, it is very modern, clean, made of beautiful wood finishes and floor to ceiling windows that open up to the patio and pool. Our fully equipped kitchen was a plus as we could make our own meals, the large sitting room was perfect for post-beach relaxation and we spent a lot of time on our patio, lying in the hammock and taking in the peace and quiet around us. Since it is away from the hustle and bustle, it's the perfect place to unwind, and we were quite the literally the only people on the beach each day - it felt like our own piece of paradise! There is a wonderful beach bar right next door which has exquisite food, and tables and chairs set up right next to the beach for the most spectacular sunset views. We miss this place dearly and could not recommend it enough! The Villas are well worth every penny.
Similar Hotels