Cabañas y Jardines Los Pinos
Hotel Cabanas Los Pinos is situated just down the road from the world renowned Monteverde Cloud Forest Reserve. Monteverde is home to hundreds of plants, mammals, insects and birds such as the Resplendent Quetzal and the Emerald Toucanet. This is an amazing eco-tourism destination for those seeking solitude in the beauty of nature. Though tucked away in the mountains, visitors can find all the modern conveniences in Santa Elena such as restaurants, cafes, shops, a supermarket and bank.
Cabañas y Jardines Los Pinos
From the hotel, guests have easy access to all that this area has to offer, including hiking, horseback riding, canopy tours, suspension bridges, frog ponds, butterfly gardens and the opportunity to view the flora and fauna of this unique Monteverde climate.
The Cabins, spaced apart so each can boast a private, intimate setting, can accommodate between 2 and 6 people. They are surrounded by landscaped gardens and natural forests. After a day's adventure, relax in the beautiful gardens and enjoy a cup of coffee in your fully furnished cabin. Guests can find one to three bedroom cabins equipped with a kitchen, dining room, up to three private bathrooms and bedrooms, hot water and a parking area.
Facility Amenities
---
Restaurant in Hotel
Free Breakfast
Wireless Internet
Spa Services
Wheelchair Accessible
Swimming Pool
Cable TV
Gardens
Hiking Trails
Hot Water
Jungle View
Kitchen
Microwave
Private Parking
Safe Deposit Box
Telephone
Facility Amenities
---
Restaurant in Hotel
Free Breakfast
Wireless Internet
Spa Services
Wheelchair Accessible
Swimming Pool
Cable TV
Gardens
Hiking Trails
Hot Water
Jungle View
Kitchen
Microwave
Private Parking
Safe Deposit Box
Telephone
Check In

:

2pm
Check Out

:

11am
Cabañas y Jardines Los Pinos
Accommodations & Rooms
5
Rooms
Get your Perfect Vacation!
Free Custom Vacation Planning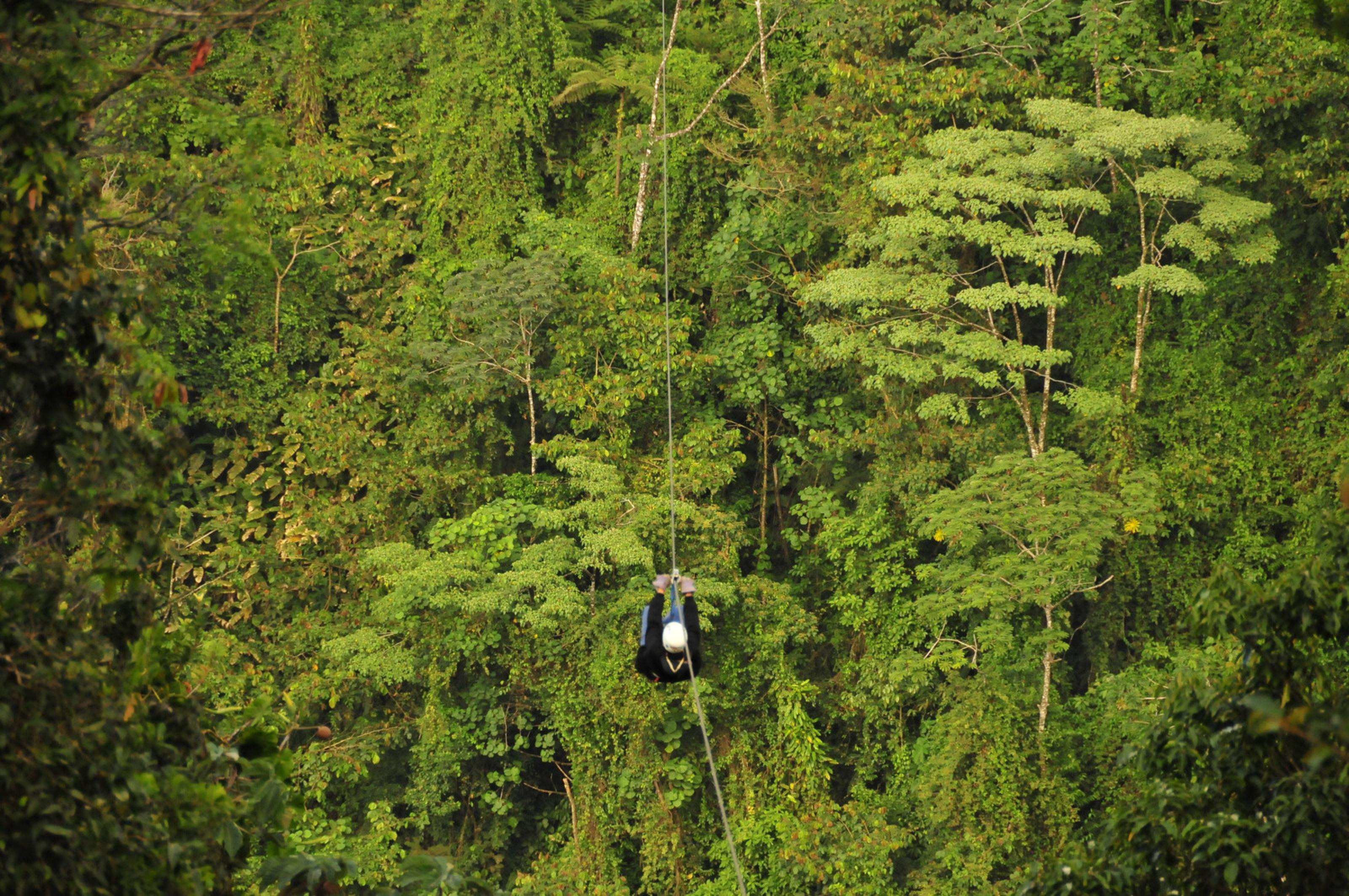 Is Your Planning Service Free?
Yes it's free! AND our expert planners provide additional guide and services to ensure your trip plan is perfect. Not only do you get the same rates as if you book directly with hotels and tours, our service also includes 24 hours in-country support and seamless transportation logistics. Furthermore, real people, our local experts, are here to offer support every step of the way -- from the moment you start your plan to when the actual trip ends.
How Does Your Service Work?
We do more than book your reservation -- our expert planners guarantee that your vacation experience is everything you want it to be, no regrets. Imagine a one-stop-shop travel planning experience. You can customize your trip through seamless conversations over the phone, email, or chat. From planning, booking, to hassle-free payments, you won't have to worry about anything other than having a good time.
Can I Trust You?
We have planned over thousands of vacations for people just like you. Our mission to make travel planning easier for anyone began in 2006 in Costa Rica, and it continues to this very moment. With over a decade of travel planning expertise, we are confident that we can craft your perfect vacation.
Such a beautiful place so peaceful and relaxing. Loved this accommodation
This is a beautiful hotel with fantastic cabins and lovely gardens.
LOVED this place! Everything about it was beyond our expectations and the value is incredible - the most affordable of all our accommodations and the most spacious too. Luis at the hotel was friendly and helpful. We especially loved the onsite garden and being able to pick our own veggies. Our cabin was very clean.
We had a great time here! We spent a lot of our time hiking the grounds... We also LOVED being able to pick our own lettuce and tomatoes for a very tasty salad!!
Wow. This cabin was very neat. The family owners place eco-statements throughout the property indicating their commitment to conservation, offering tips on how we can help them. We had a 3 bedroom cabin and access to the greenhouse where we could pick our own veggies for dinner. We shared our garden with all sorts of unknown creatures, many of which were trying to help themselves to the avocado tree in our front yard.
The staff was very knowledgeable and helpful with all guests. Although we didn't need the kitchen, it was nice to have. The rooms were very comfortable too.
Having access to their vegetable garden was a nice bonus!
Great place!!! Very friendly people working there, very helpful. Our tour was early and they came to check on us so the tour did not leave without us! They let us print boarding passes on their computer so we did not get charged at the airport. Nice garden to pick lettuce and tomatoes and make a salad. Great sized living area (kitchen living room and porch. It was awesome that every bedroom had its own bathroom so no one ever had to wait.
Another great choice! The cabins are in the process of being renovated, and ours had a new bed which was super comfortable. We so loved being able to pick our own fruit, herbs and salads from the garden and enjoyed 2 really delicious meals as a result. The trails and views around the cabins were also terrific - we saw capuchin monkeys one morning and an armadillo one night!
Enrique was quick to welcome us to the hotel and made us feel at home. He was consistently available to help us around the property.
AMAZING! Beautiful place, easy access to town, lovely family owned location. Clean and with a well stocked kitchen.
We were both blown away when we saw our incredible stone and wood superior cabin! This was by far our most favorite place, built on its own reserve, with its own hiking trails and hydroponic garden from which were able to pick and eat fresh salad every day. It was so wonderful! The manager and staff were so friendly and accommodating, the room was exceptional.
Really enjoyed the ecofriendly cabin like accommodations.
We loved Los Pinos!!! Plenty of room, great to have a kitchen! We enjoyed the gardens. Everyone was very friendly and helpful. It was a perfect choice for our family.
Self catering cabin, set in it's own garden, very private. Handy for walking into the town, and local bakery was across the road. We saw an armadillo walking across the path to our cabin… wonderful!
We enjoyed our stay at Cabanas Los Pinos. We were surprised to see how nice our cabin was as we weren't sure what to expect. The cabin was generally clean. We didn't use the kitchen as we were there for a short stay. We liked that we could walk to the butterfly garden and to a few local restaurants. Also, there is a wonderful bakery offering breakfast and assorted baked goods very close to the hotel and a new store selling jewelry, handbags and other items made by local artists. Definitely worth a visit. The store is right next to the bakery.
This was the best place we stayed. The staff was very helpful. The location was in between the 2 towns, so any transportation was very easy. The garden and full kitchen made it easy to have meals at the cabin.
Again, we loved the wild side, and outside the cabin provided a safe and exciting play area for the children (12 and 7). The Reception staff (a family business) were very welcoming, and invited guests to take tomatoes etc from their extensive greenhouse. No pool here, but it really didn't matter!
The family is so friendly and helpful. Always smiling and so very gracious!! Loved the garden they shared with all of us.
Our favorite hotel on the trip. Comfortable, peaceful, wonderful staff. The best.
Cabañas y Jardines Los Pinos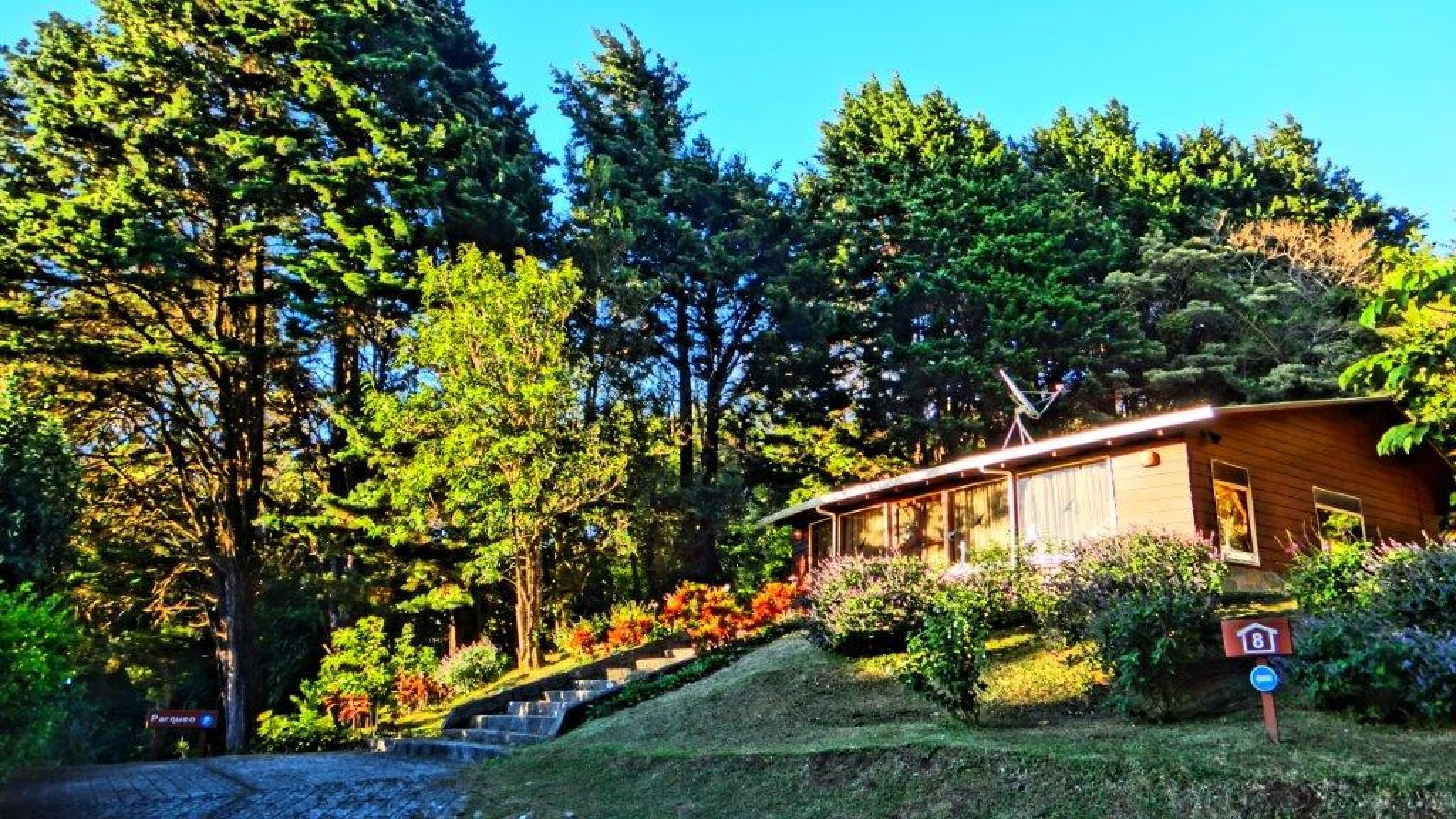 Room rates: $95
286
Anywhere.com