The Monteverde Country Lodge, with personalized customer service and cozy ambiance, is situated just 10 minutes away from the world-famous Monteverde Cloud Forest Biological Preserve of the Central Highlands region.
Featured in:
Midrange, City Center, Great for Families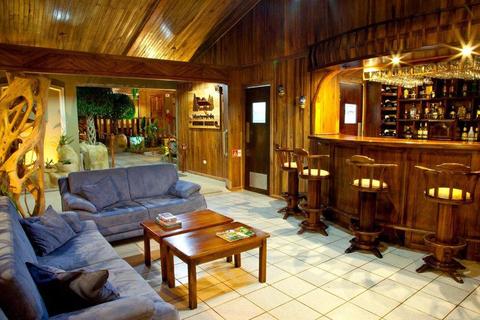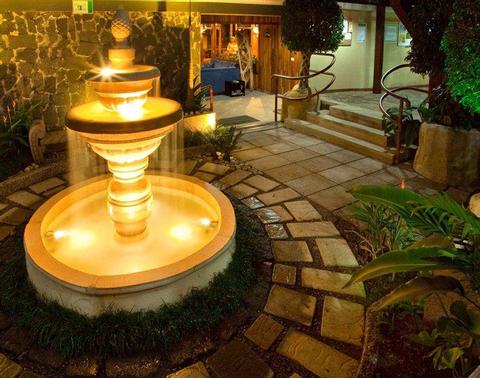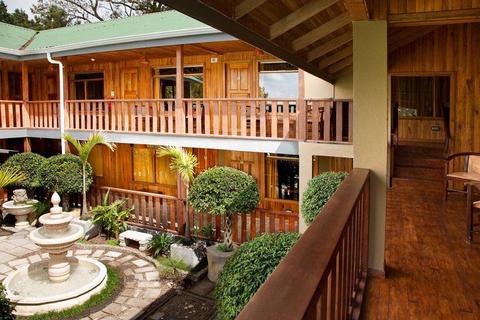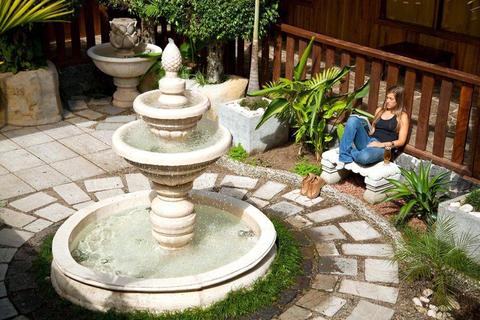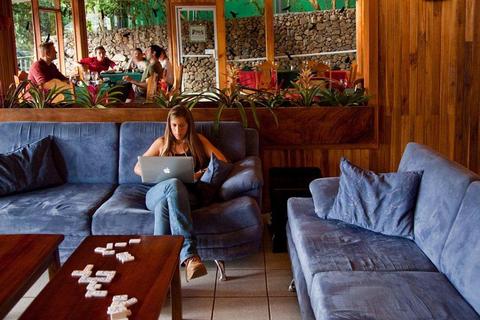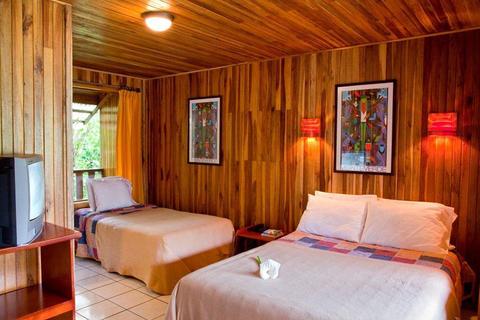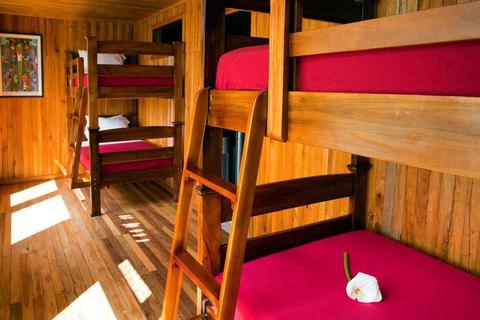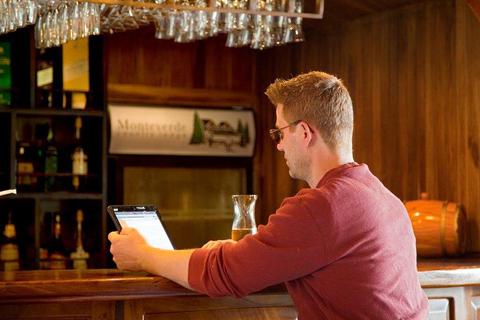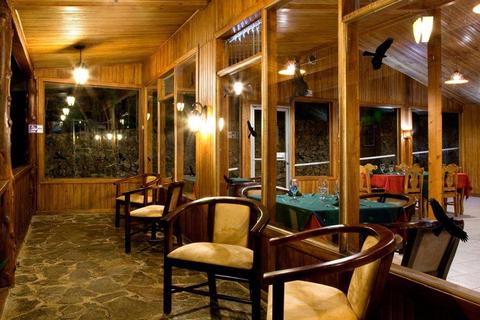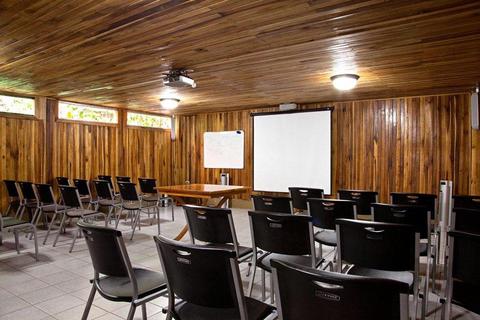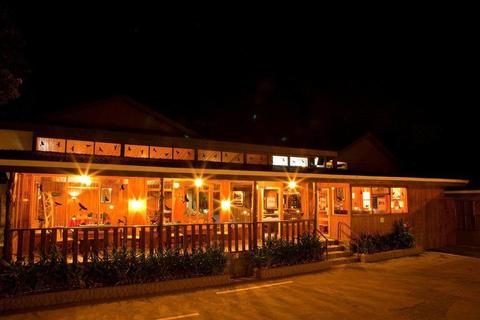 2:00 p.m. check in
12:00 p.m. check out
Restaurant in Hotel
Wireless Internet
Free Breakfast
This lodge was modeled to provide maximum comfort in a 1980's style traditional rustic setting. The cozy rustic wood finish and on-site gardens are designed to create a nostalgic feel. Despite simple furnishings, the lodging includes modern amenities and access to a wide range of facilities. The hotel staff is committed to providing excellent service. Guests will also enjoy the restaurant, which offers a variety of local and international cuisine.
Environmental responsibility and sustainability are at the heart of the Monteverde Country Lodge philosophy. Along with the sister property Hotel Poco a Poco, committed efforts are made to have a low impact on the surrounding natural environment. Visitors may even take part in the Eco-Guest Program to participate in minimizing wasteful and environmentally unfriendly behavior.
Monteverde Country Lodge features direct proximity to the cloud forests of Monteverde and Santa Elena. These extensive rainforest lands are home to incredible biodiversity of plants and animals. In addition to hiking and exploring the preserves, guests enjoy canopy tours, a suspension bridge tour, night tours, coffee tours, and horseback riding tours. Check out Monteverde's art galleries, butterfly farm, cheese factory, and orchid garden.
Sister Property Facilities (available to guests) Heated pool, hot tub, Naroa Spa and Wellness, sauna and hydrotherapy, gym, beauty salon, wet bar, DVD club, kids club.
More Property Amenities
Bar
Cable TV
Conference Rooms
Gardens
Hot Water
Internet Access
Laundry Service
Private Parking
Room Service
Safe Deposit Box
Telephone
Accommodations
Cable TV
Hot Water
Safe Deposit Box
Telephone
Wireless Internet
Cable TV
Hair Dryer
Hot Water
Safe Deposit Box
Telephone
Wireless Internet
Feedback from Travelers
Excellent location. Very nice and helpful staff. Very clean. Water did not come for a few hours but the staff explained. Also did not get hot water for sometime.
The Monteverde Country lodge was very welcoming and extremely professional. We were given a delicious "fruit punch" made with fresh fruit on arrival the room was very clean.
A wonderful place to stay. The staff were so polite and helpful. Good restaurant and food