Palmar Sur, Costa Rica
Found in an extraordinarily beautiful part of Costa Rica, Palmar Sur is situated in the Southern Pacific Region of Costa Rica. This region is home to some of the country's most stunning natural treasures including exotic rainforest and many endangered species. The eco adventurers and nature lovers will discover an unforgettable slice of heaven here.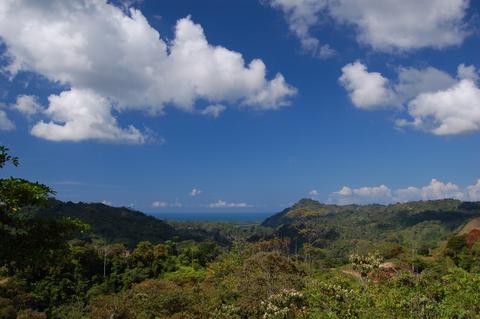 Palmar Sur is a small, inland town by the Sierpe River, connecting the mainland south of Palmar Sur with the remote coastline of the Osa Peninsula. The river is considered the gateway to some of the largest mangroves in the world. The town of Palmar Sur offers visitors wonderful riverfront restaurants for relaxation and comfort before departing on an exciting river journey to the Peninsula. There's also a small airport for those who prefer to fly in from San Jose.
A short distance south is the small yet important picturesque port town of Sierpe. The port is highly utilized by the lodges of the Osa Peninsula for hotel guest pick up and for restocking. Those looking to spend the night will be happy to know that there are a selection of budget and luxury hotels, restaurants, bars and fantastic fishing opportunities.
The Sierpe River is a perfect place for exploration and adventure, with sailing trips to the Pacific Ocean, Drake Bay, and Isla del Caño Biological Reserve. The river byways exude the rich and untouched biodiversity of Costa Rica along with its abundant wildlife and bird species such as the Brown Boobies and magnificent Frigate birds.