Manzanillo Beach, Costa Rica
Due north of the surfer's paradise, Santa Teresa, is the rural beach hamlet of Manzanillo, a late comer to tourism that is just now coming into its own. While tourism services are few, this tiny village overlooks a stunning white-sand beach that makes its way to the blue green waters of the Pacific.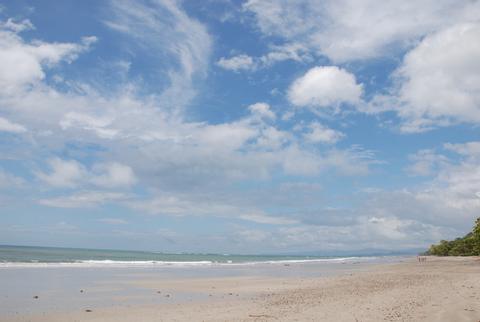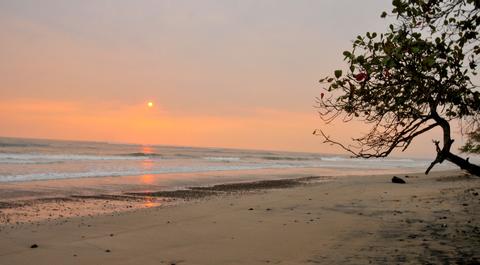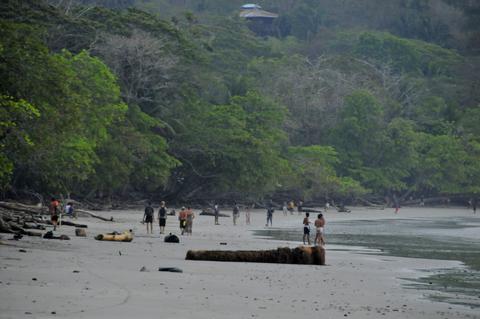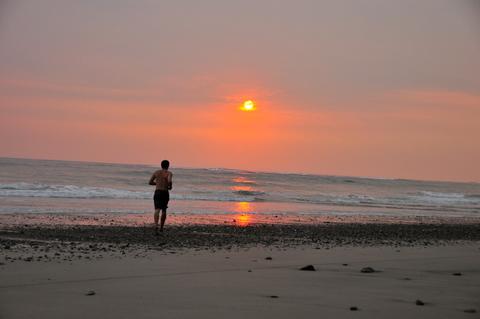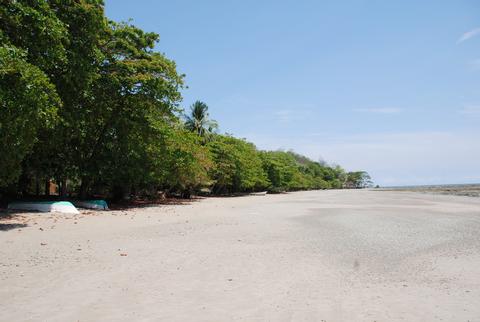 Although the ocean is a bit rocky here, making for less than ideal swimming, snorkeling is excellent, particularly in the nearby lagoon, protected by a rocky reef that teams with exotic marine fauna.
With the tourism booming at both nearby Malpaís and Santa Teresa, many vacationers visit the calmer Manzanillo Beach (Playa Manzanillo) to escape the busier beaches down south.
Exploring the unspoiled beaches to the north of Manzanillo is one of principal draws to this area. These isolated beaches lack road access or even a single house or building, including the famed Coyote Beach (Playa Coyote), a four hour walk or so up the beach. Visitors with four-wheel drive vehicles may drive to the secluded beach, however, the drive is almost impossible during the rainy months, especially from September to November, when rains are at their heaviest.
Because of Manzanillo's small size, few services are available to tourists. A small number of accommodations are available to tourists, and bars and restaurants can be counted on one hand.
The hamlet is accessible by road via Highway 160, or you can elect to ferry from Puntarenas to Paquera or Naranjo Beach, and then drive the rest. Flights are also available to nearby Sámara via San José and Liberia.