Playa Real (Royal Beach), Costa Rica
North of Tamarindo and south of Playa Conchal is the smaller but equally impressive getaway of Playa Real. This sandy, sun cloaked hamlet provides the ideal escape for those wishing to explore some immaculate beaches relinquishing shades of white and pink blending into the iridescent aquamarine waters best enjoyed in the shade of a swaying hammock with a cool ocean breeze.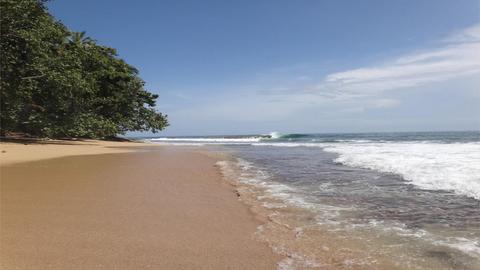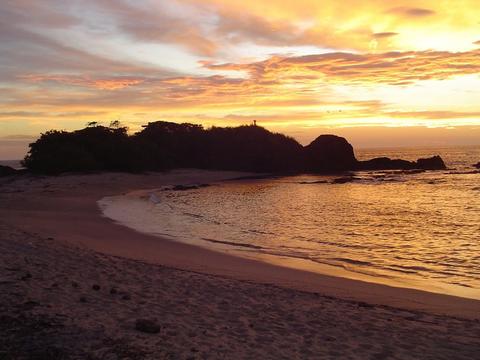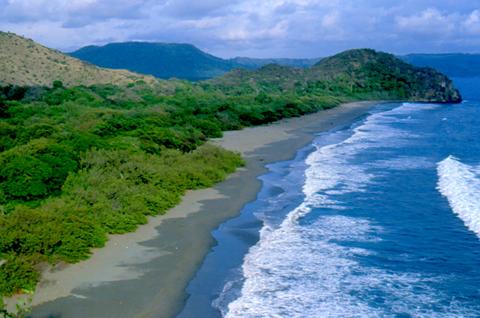 The pristine beach of Playa Real adjoins Playa Nombre de Jesús and is very close to Playa Conchal and the popular Marino Las Baulas National Park which make this a secluded destination with a lot to explore. Surrounding the beach is tropical dry forest providing hiking and wildlife viewing such as monkeys and iguanas. Besides swimming and sun bathing on the beach, be prepared for sport fishing, horseback riding, scuba diving and snorkeling.
The privacy found here is much more serene than that found in other beaches along Guanacaste's spectacular western coast. Playa Real is a great spot to enjoy some relaxing down time capped off with a mesmerizing sunset. The perfect weather year round yields temperatures between 70ºF and 90ºF (21ºC to 32ºC) which makes this beach as good as any for enjoying Costa Rica's natural beauty.
There is a small dirt road which grants access to Playa Real from the hamlet of Matapalo. The easiest way to get there is by flying into the Daniel Oduber Quirós International Airport in Liberia and then either utilizing a domestic flight to the airstrip in Tamarindo or head towards Matapalo in your shuttle or rental car.
The area is mostly developed towards resorts and villas surrendering ocean panoramas along the gentle hills inland. These are more luxurious accommodations as other options are scarce near Playa Real.