Paradise is real when you visit Puerto de Viejo Limon, Costa Rica. This tropical paradise is home to sunny blue skies; crystal clear, sparkling water; swaying palm trees and tropical fruit; soft, sandy beaches, and colorful wildlife. Enjoy all of this from your sumptuous accommodations at Hotel Aguas Claras, where yoga and outdoor showers are augmented by high thread count organic cotton sheets and high speed internet.
Featured in:
Luxury, Boutique, Honeymoon, Hilltop, Best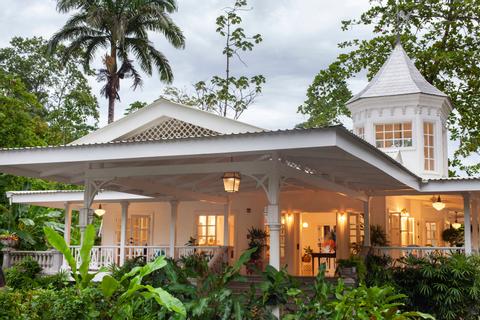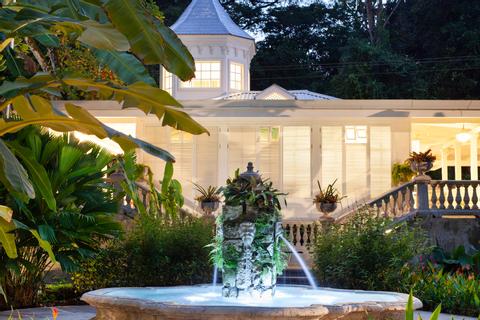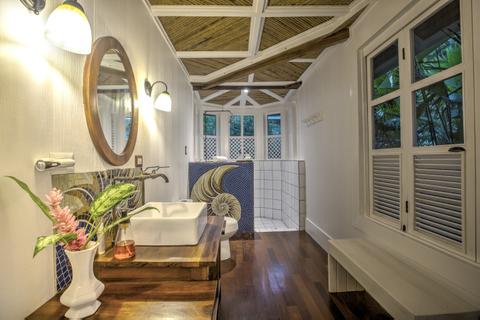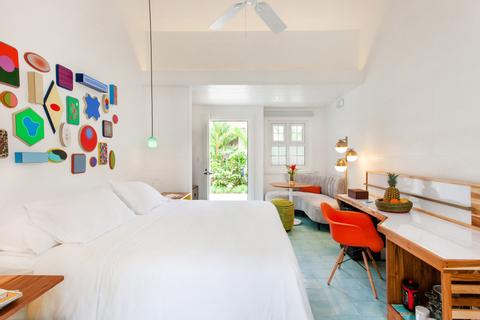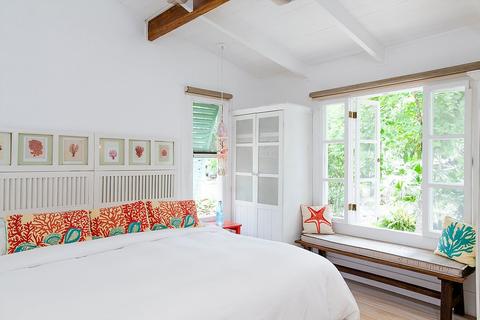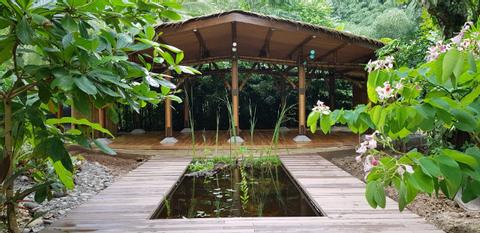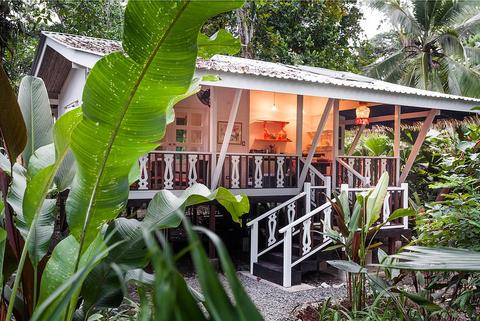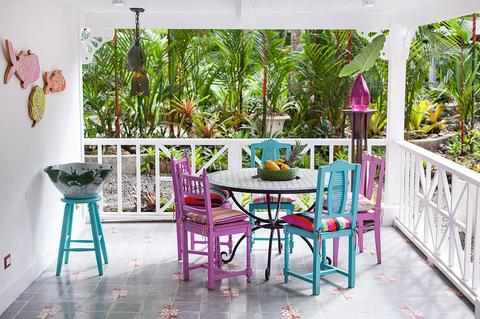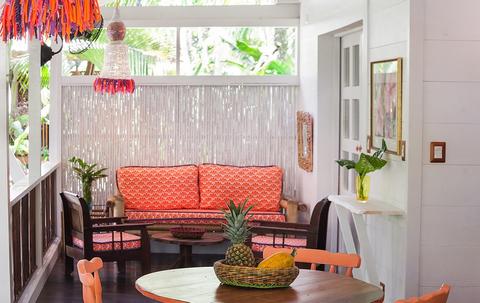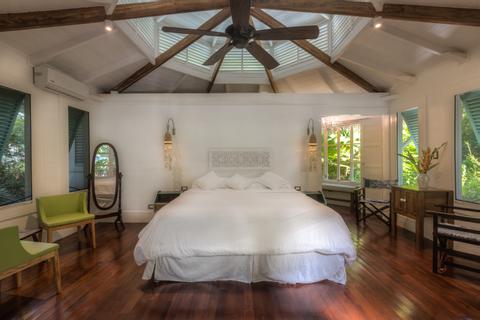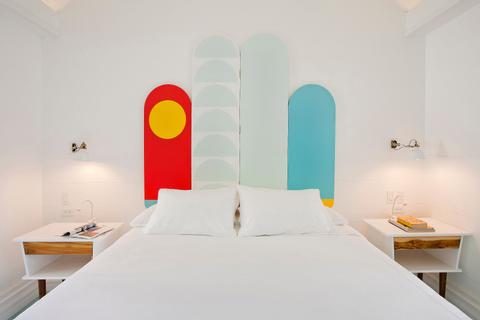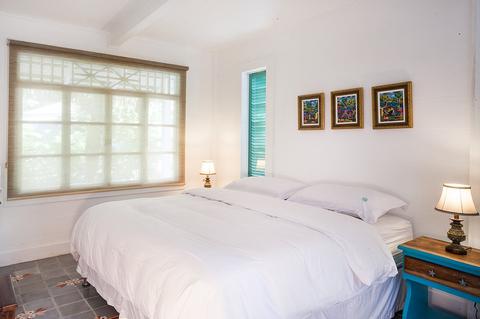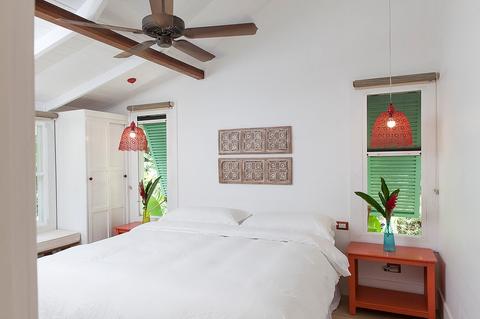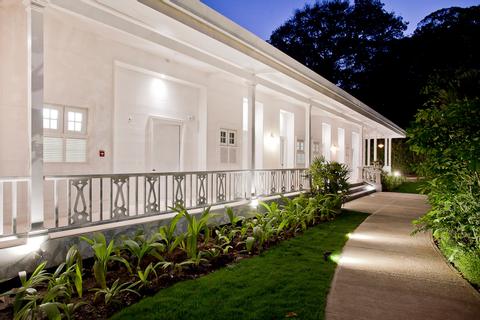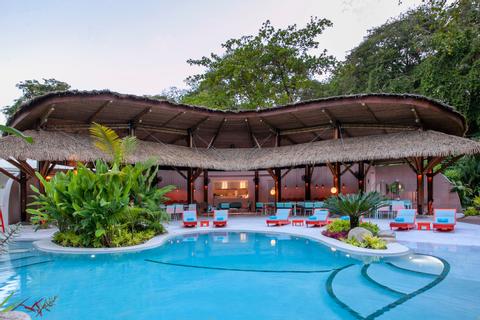 Promotions
5x4 Special
–
Valid for stays between May 1st, 2022 to Nov 18th, 2022.
Stay five nights for the price of four.
2:00 p.m. check in
12:00 p.m. check out
No children allowed
Free Breakfast
Restaurant in Hotel
Swimming Pool
Wireless Internet
Attractions & Sites
Spend your days surfing, exploring nature, or taking Hotel Aguas Claras shuttle into the heart of Puerto Viejo to explore shops, restaurants and more. Mingle with the locals and soak up native Tico (born and bred Costa Rican), Afro-Caribbean, Bribri Indian, and hippy/beach bum culture.
Crystal clear waters offer you access to a variety of aquatic adventures, so you'll be able to observe wildlife that dwells in the surf and on the turf. Speaking of 'surf and turf,' delicious meals are awaiting you and that includes ocean fresh seafood. You'll be enjoying all of this and more from the comfort and luxury of your accommodations at Hotel Aguas Claras.
Luxuriate by the pool. Indulge in massages and yoga classes. Explore paths leading to Playa Chiquita (a mere 3 minutes away) and listen to the sound of the waves lapping against the ocean. Or, borrow snorkeling gear and beach cruiser bikes for impromptu adventures. You'll have energy to burn with your complimentary à la carte breakfast. Get a blissful night's sleep, and keep your eyes peeled for your room's artwork — a unique piece is in every room! Choose from one of 12 options — perfect for everything from romantic honeymoons to family getaways...
Pavlova 'Sweets' (6): Deluxe rooms — 5 with a king size bed and 1 accessible room with two double/full size beds. Enjoy your mosaic outdoor shower from your private terrace and funky Victorian-Caribbean decor. 2 guest maximum.
Cacao 'Sweet' (1): A one bedroom honeymoon suite with a king size bed, and extraordinary 360 degree architecture with 180 degree panoramic windows. In addition to your porch, you can indulge in two patios offering plenty of privacy. This delightful abode is the closest you'll get to being oceanside. 2 guest maximum.
One Bedroom Bungalow (2): It's all about options when you choose from two single/twin size beds or one king size bed. Either configuration will allow you to luxuriate under a copper rain showerhead. Spend tranquil moments on your porch, or walk down the beach path — you're only steps away! 2 guest maximum.
Two Bedroom Bungalow (2): Go for a dip anytime! These 2 bungalows put you near the pool. Great for families and friends traveling together, this configuration offers one king size bed in the master bedroom and two twin/single beds in a secondary bedroom. Enjoy your meals together in your private dining room, and enjoy conversations on the balcony or patio. Luscious tropical landscaping offers ample of privacy. 4 guest maximum.
Floriola House (1): Billed as "The most extravagant of [our] 6 bungalows," this 5 bedroom beauty spans 2 floors. Completely surrounded by a private patio, this home away from home boasts a fully-equipped kitchen, spacious dining room, and garden with coral bench. On the main level, you'll find 3 bedrooms, these will have private bathrooms and two single/twin size beds or one king size bed. Upstairs are the 2 remaining bedrooms — each with a private bathroom and 1 king size bed. Make yourself at home, becuase there's room for everyone! 10 guest maximum.
Rediscover the beauty of nature when you silence your mind and your phone! Get unplugged at Hotel Aguas Claras.
More Property Amenities
Air Conditioning
Bar
Hair Dryer
Hot Water
Laundry Service
Massage
Private Parking
Safe Deposit Box
Yoga Lessons
Accommodations
Cacao Bungalow- 3x2 Special
Sleeps 2
One Bedroom Bungalow- 3x2 Special
Sleeps 2
Pavlova Sweets One King Bed- 3x2 Special
Sleeps 2
Pavlova Sweets Two Double Beds- 3x2 Special
Sleeps 4
Two Bedroom Bungalow- 3x2 Special
Sleeps 4
Pavlova Sweets CLONED
Sleeps 2
Pavlova Sweets CLONED
Sleeps 2
Pavlova Sweets Two Double Beds
Sleeps 4
Floralia Full House
Sleeps 10
Air Conditioning
Hair Dryer
Hot Water
Safe Deposit Box
Wireless Internet
Air Conditioning
Hair Dryer
Hot Water
Safe Deposit Box
Wireless Internet
Two Bedroom Bungalow
Sleeps 4
Air Conditioning
Hair Dryer
Hot Water
Safe Deposit Box
Wireless Internet
Pavlova Sweets One King Bed
Sleeps 2
Air Conditioning
Hair Dryer
Hot Water
Safe Deposit Box
Wireless Internet
One Bedroom Bungalow
Sleeps 2
Air Conditioning
Hair Dryer
Hot Water
Safe Deposit Box
Wireless Internet