Caribe Town Hotel has created a maze of little houses on its jungle property. As you wander through the gardens you will come across a monkey or sloth as frequently as you encounter another human. If you make your way to the main house you will find guests taking advantage of the resort's amenities and community atmosphere.
Featured in:
Midrange, Great for Families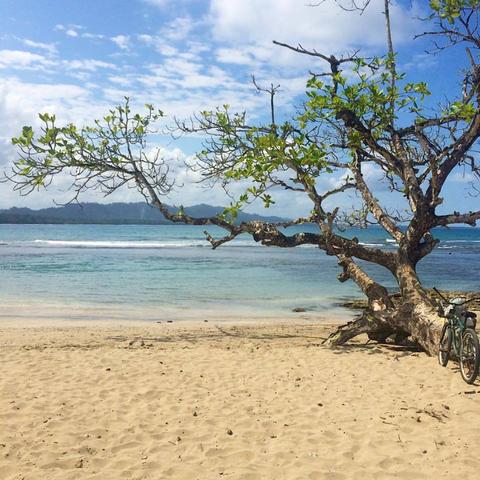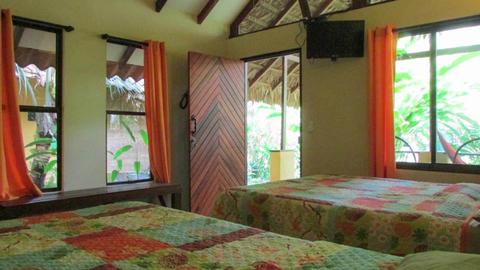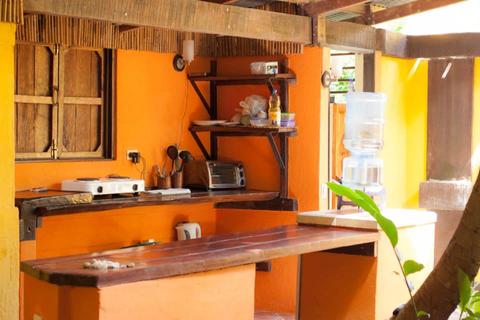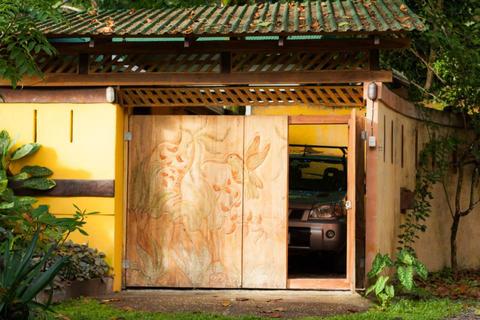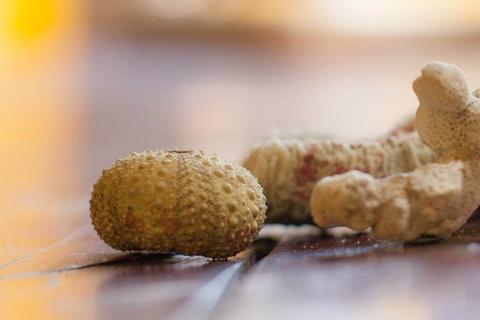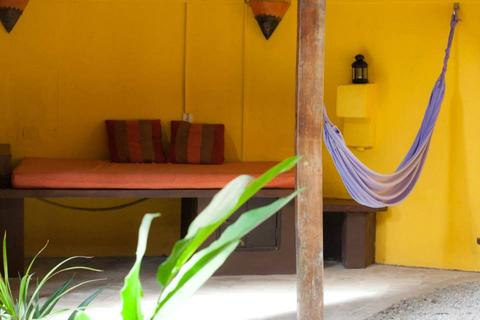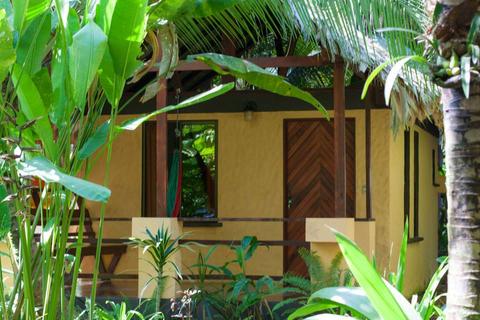 2:00 p.m. check in
12:00 p.m. check out
Swimming Pool
Wireless Internet
Spa Services
Free Breakfast
Attractions & Sites
Once a mostly Jamaican settlement, Puerto Viejo still has that laidback culture. Before Puerto Viejo became a tourist hub it was known for its impeccable surfing. Sand and salt encrusted boys would wander the dusty streets, board under arm, to ride the warm waves and sit on the white sand beaches. Now, Puerto Viejo has become a night life center. Resorts have popped up on the miles of pristine beach. Caribe Town is the perfect place to chill a little, party a little and eat a lot.
Located on Playa Cocles, the resort is halfway between two large national parks. Cahuita and Manzanillo- Gandoca are amazing wildlife preserves that are perfect for nature lovers. Relax on the beach and then head out for a hike to experience the tropical jungles of Costa Rica. Caribe Town is tranquil and laidback. Through the winding gardens you will find a frog pond and even a family of sloths. Caribe Town offers all the amenities of a top notch resort. Wifi is available throughout as well as a library with board games. The salt water pool includes a waterfall, swim up bar and massage jets. The staff are knowledgeable about the local activates and excursions to help make your dream vacation a reality.
There are three options for accommodations at Caribe Town. The houses are nestled in the tropical rainforest creating a sense of privacy and isolation. The Bungalows and Family Suits included a fantastic breakfast at the main house. The classic dishes of homemade toast and jam, eggs and chorizo are accented by their amazing specials. Pancakes, coconut French toast and omelets are just the start. They are always trying new options. They also have access to a shared kitchen if you prefer to cook for yourself.
The Standard Bungalows sleeps three in one double bed and one twin. There is no air-conditioning in this small house but the ceiling fan helps distribute the air. The private bathroom includes a hot water shower with great water pressure. The terrace has a hammock and creates a relaxing atmosphere perfect for a late afternoon nap or reading a book. The Superior Bungalow also sleeps up to three people and includes a TV, private bathroom and terrace. This house is air conditioned and has built in benches to watch for birds and animals.
The Honeymoon Bungalow sleeps two people, as you would expect. But what makes this place truly special is its 360-degree jungle views. A large bay window stretches almost all the way around the room. The house also includes a private bathroom and terrace with a hammock. While you do not have AC the ceiling fan helps create a breezy indoor climate.
The Family Suite is a located on the second floor of the main house. It is slightly larger to accommodate your family vacation needs. The house sleeps four people with two twin beds and a master bedroom. The house is air conditioned and offers a fantastic view of the pool and jungle from its second story balcony. A private bathroom and TV are also available.
The last option for guests at Caribe Town is to rent a full house. If you prefer more privacy, independence and space then this is a great option. The houses are a few steps away from the resort on the same side of the street. The full house rentals give you all the freedom of a condo with the support from the resort to plan trips. The houses are also great for family reunions. They sleep from 2 to 7 people and come with fully equipped kitchens, Wifi, parking and terraces. Some have air condition while others make do with only a ceiling fan. They do not included breakfast but you can purchase one for a small fee. Las Casita is a one-bedroom open planed house. Casa Colibri and Casa Pipa are two bedroom abodes that sleeps five. Casa Mariposa offers one large bedroom but the two queen beds can sleep four. Casa Gecko is the large two story house on the property. It has a double size yard with gorgeous landscaping and the two large living spaces create an airy tropical dwelling. The house sleeps seven extremely comfortably.
Come spend time in this small community where you will meet other vacationers and be able to escape to the privacy of your own quarters. The staff can plan tours, activities or help you unplug and relax on the beach.
More Property Amenities
Hot Water
Alarm Clock
Gardens
Cable TV
Fan
Accommodations
Air Conditioning
Cable TV
Hot Water
Superior Honeymoon Bungalow with AC
Sleeps 2
Air Conditioning
Alarm Clock
Cable TV
Fan
Hot Water
Wireless Internet
Porch
Honeymoon Bungalow with Fan
Sleeps 2
Alarm Clock
Fan
Hot Water
Wireless Internet
Porch
Feedback from Travelers
By far the best place in all departments.
Lovely bungalows and surrounds. Close to the beach. Hosts are friendly and helpful.
Caribe Town exceeded expectations in all ways. The hosts were wonderful as is their property. Highly recommend this accommodation to anyone visiting the area.
Similar Hotels