La Costa de Papito puts you right between some of the best destinations that Talamanca has to offer. Staying here you can walk to Caribbean beaches, and take a short drive to the nearby wildlife refuge.
Featured in:
Sustainable, Budget, Cabins and Villas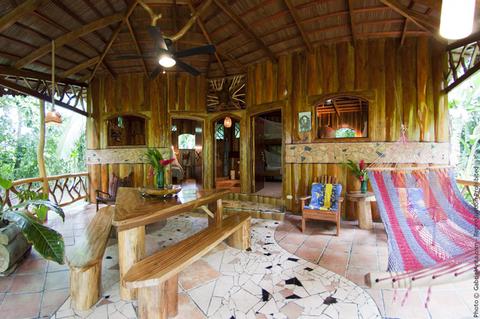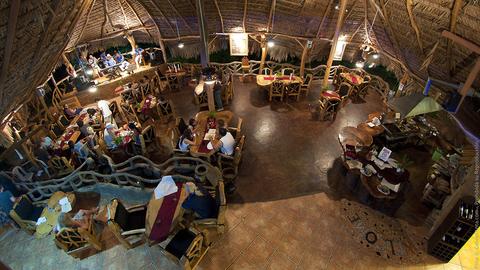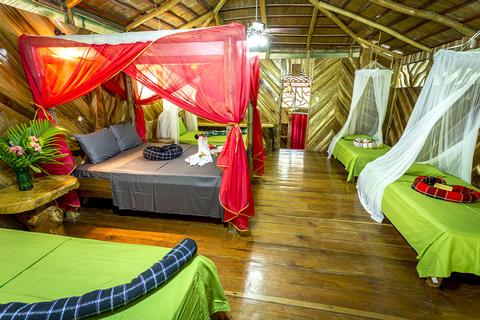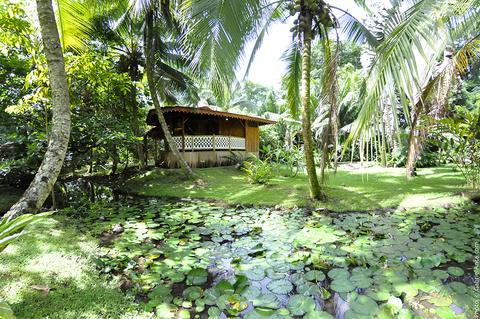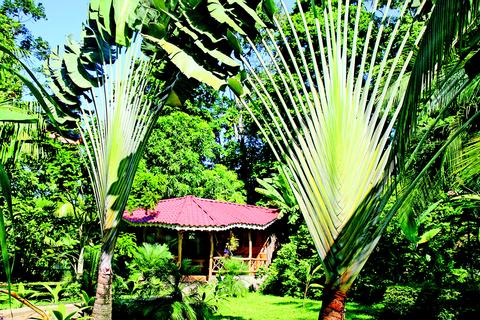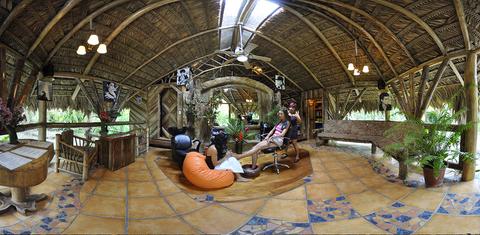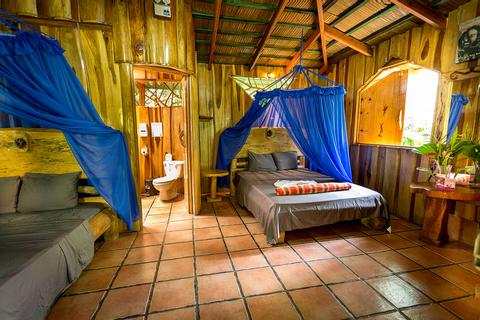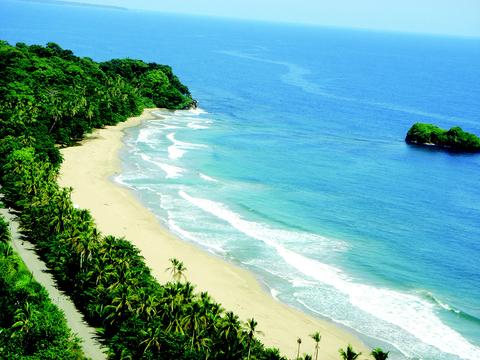 2:00 p.m. check in
12:00 p.m. check out
Free Breakfast
Restaurant in Hotel
Spa Services
Wireless Internet
Attractions & Sites
Gandoca-Manzanillo Wildlife Refuge is only a 12-minute drive away from La Costa de Papito. Visitors come to this park to see the rainforest, the wetlands, and the coral reef just off shore. This is an excellent destination for snorkeling or scuba diving. In addition to tropical fish, you may also get to see manatees and dolphins. This hotel is right next to the beach, so swimming, surfing, and sunbathing are popular pastimes for guests. The nearest town is Puerto Viejo de Talamanca, a town with Caribbean culture and lots of places to listen to music, stroll the beaches, and eat typical Tico cuisine.
La Costa de Papito's 13 bungalows sit on five lush acres at the edge of the jungle. On the grounds you'll get to admire butterflies, birds, monkeys, iguanas, and docile sloths. Guest bungalows are spaced out to give guests plenty of privacy. All of the bungalows have porches with cozy hammocks. You can rest easy with your valuables safely stored in your bungalow's safety deposit boxes. There is also a general security system for the resort, and a security guard posted at the entrance.
Each bungalow has its own look and personality. Curtains and bedspreads come in bright shades of red and green, making the interiors pop. Tiled floors and wood walls make the spaces beautifully rustic. The bathrooms are spacious and come with stylish, modern appliances. Large windows let in lots of light and allow you to admire the sea of tropical plants outside your window. Windows and doors have screens, and mosquito nets are draped over the beds.
Guests can eat convenient meals in the hotel restaurant, under the dining room's thatched roof. There is small stage in the dining room where bands occasionally entertain diners. The breakfast buffet is included in your stay, which features a good variety of options and made-to-order items. The Sloth Society Bar offers tropical cocktails as well as wine and beer.
For entertainment during your downtime, play a round of billiards at the bar, or watch the satellite TV in the lobby area. Most of the bungalows have Wi-Fi access.
Visit the tropical, open-air spa to try some of Indulgence Spa's signature skin treatments. Beauticians here use local plants to help you look your best. You can also make appointments to get a new hairdo, a manicure, and a restoring massage.
More Property Amenities
Balcony
Bar
Gardens
Hammocks
Laundry Service
Room Service
Safe Deposit Box
Accommodations
Fan
Hot Water
Safe Deposit Box
Wireless Internet
Porch
Feedback from Travelers
Javier at the reception was a fantastic host.
We loved our beautiful room, the wonderful breakfast each morning and the access to water and coffee 24 hours a day. They even stopped and fixed lunch for us one day even though they don't really do lunch there. This was a great place with great people running the front desk.
The hotel lodge and rooms were very unique. There was a lots of ornate woodwork throughout. Our room had a large covered porch which was very nice. The location to the beach was excellent and was great for swimming.
Similar Hotels