The Blue River Resort is located 50 km from the town of Liberia in the Guanacaste Region of Costa Rica. This trip takes about an hour, but it is well worth it – the area hosts the Rincón de la Vieja National Park and volcano, countless waterfalls, hiking trails and hot springs.
Featured in:
Midrange, Sustainable, Great for Families, Isolated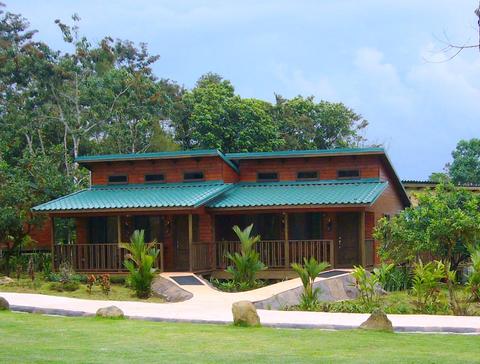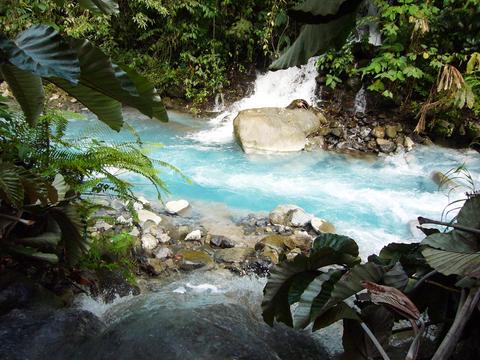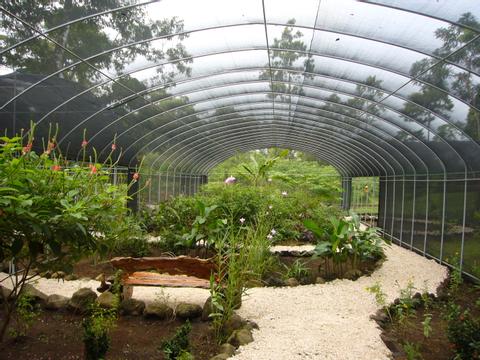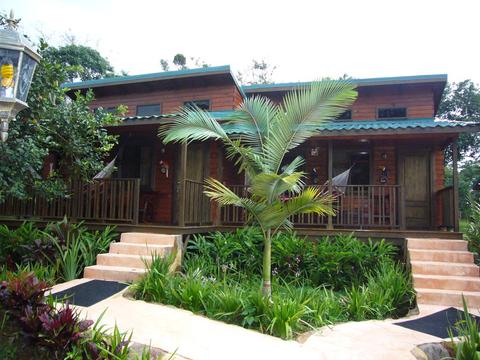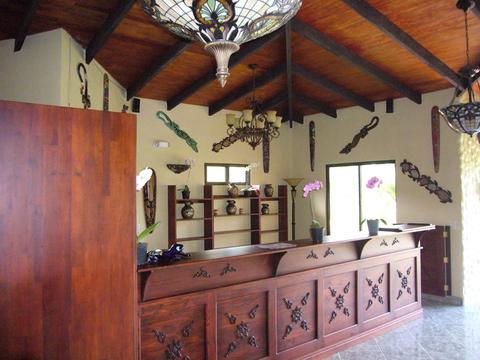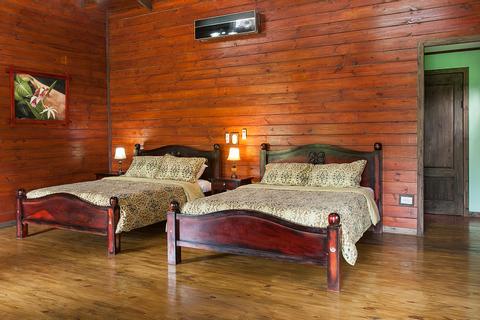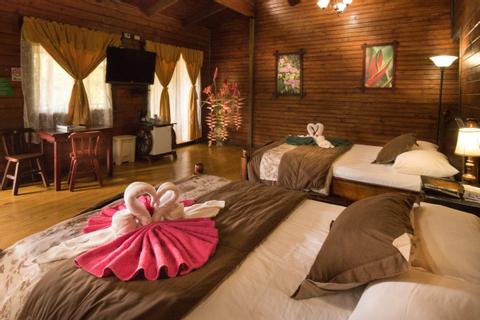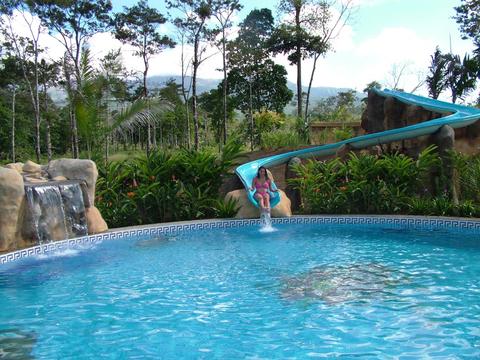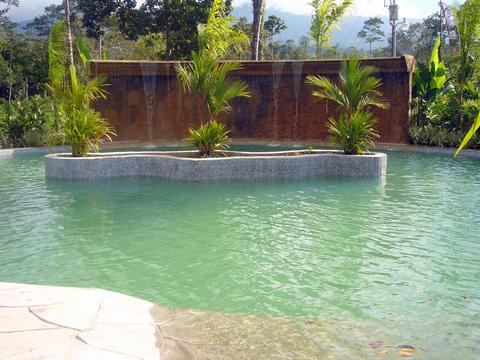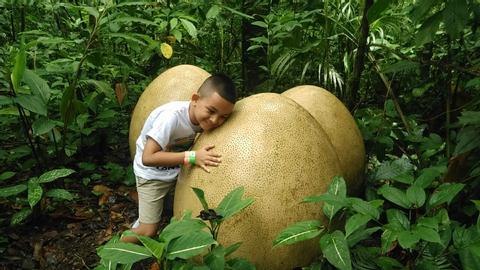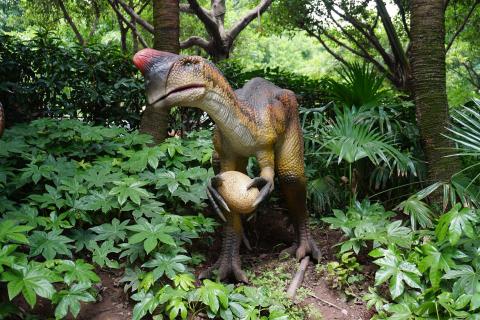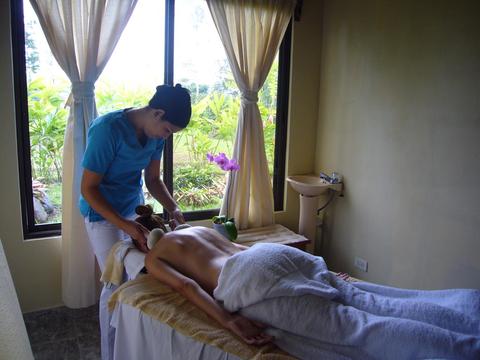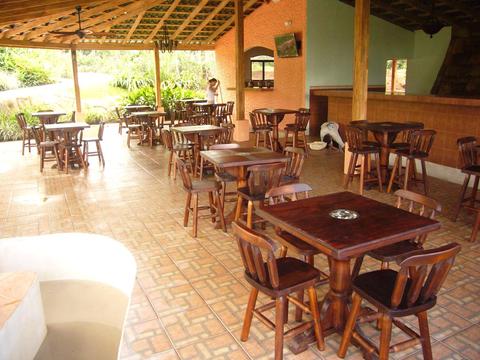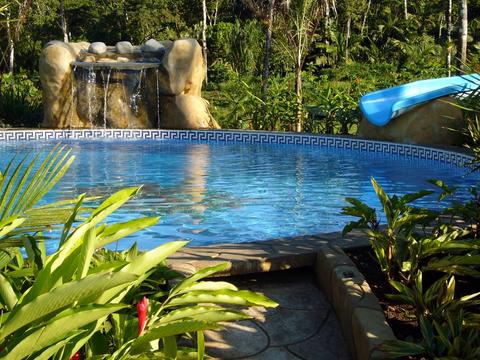 2:00 p.m. check in
12:00 p.m. check out
Restaurant in Hotel
Spa Services
Swimming Pool
Wireless Internet
Free Breakfast
The Blue River Resort – so named because it borders a naturally occurring blue-tinted river – is a place of tranquility. The resort makes it easy for guests to relax and enjoy the unique aspects of Costa Rica, including its flora and fauna, pura vida mentality and geological rarities.
One of the resort's most notable features is its geothermal hot springs. These springs, which flow from a water source that is high in mineral content, are a wonderful way to begin or end your day. There are four pools in total, all of which feature different temperatures and decorative themes. Abutting the hot springs is a large freshwater pool equipped with a "bullet" waterslide. This provides guests with a convenient – and oftentimes, necessary – place to cool off after soaking in the hot pools. Complementing this relaxed environment is the resort's spa, where a variety of treatments – including massages, body wraps and facials – are available.
The Rincón de la Vieja cinder volcano lies amongst 34,800 acres (14,084 hectares) of national park territory within the Guanacaste Mountain Range. Here, visitors to the area can hike through the forested park and visit its nine volcanic craters, waterfalls and hot springs. Howler monkeys, tapirs, sloths and even pumas live here, and with a sharp pair of eyes, visitors may be able to spot some of these creatures. Other activities in the area include tubing along one of the many rivers, horseback riding along tropical trails, and mountain biking.
Also onsite at the Blue River Resort is a botanical garden that hosts over 800 varieties of plants, as well as an orchid garden, hummingbird center and butterfly farm. An afternoon spent meandering through these exquisite gardens will help guests to better understand and appreciate the incredible biodiversity that Costa Rica is known for.
Accommodations consist of spacious 720-square foot cabins. These cabins are private, pleasant, and tastefully decorated. Hardwood floors reach from wall to wall, and a terrace – equipped with tables, chairs and a hammock – extends outdoors. Each cabin has two queen size beds and a private hot water bathroom. All come stocked with air conditioning and a ceiling fan, satellite TV, mini bar, coffee maker and safe deposit box.
Great food and drinks can be enjoyed at the Tiki Bar and Restaurant, which offers a fine selection of meals from sunup till sundown, including a free breakfast every morning.
More Property Amenities
Air Conditioning
Balcony
Bar
Cable TV
Coffee Service
Fan
Gardens
Hair Dryer
Hammocks
Hiking Trails
Hot Springs
Internet Access
Jungle View
Laundry Service
Mini Bar
Mini Gym
Private Parking
Safe Deposit Box
Accommodations
Cabana - 2 Queen Beds
Sleeps 4
Air Conditioning
Alarm Clock
Balcony
Cable TV
Fan
Hair Dryer
Hot Water
Mini Bar
Mini Refrigerator
Safe Deposit Box
Wireless Internet
Porch
Cabana - 1 King Bed
Sleeps 2
Air Conditioning
Alarm Clock
Balcony
Cable TV
Fan
Hair Dryer
Hot Water
Mini Bar
Mini Refrigerator
Safe Deposit Box
Wireless Internet
Porch
Feedback from Travelers
Beatulifull Cabina, rustic but all the modern amenities. Clean and very nicely maintained, beautiful trees and plants everywhere in the rain forest situated resort. Good restaurant on site, little farm and hot pools. We went tubing on the river which was fun. It is very isolated, some activities in the parks around, but no town to walk to, pretty much just stay at the mountain resort.
Simply Beautiful! Lush, Tropical, we loved the Hot Pools! Didn't get as close to the staff, but they were accessable if we needed anything.