Buena Vista del Rincon sits on a large hacienda near the periphery of Rincon de la Vieja National Park in Guanacaste. The Guanacaste Province is a diverse geographic region containing many microclimates, and the landscape surrounding Rincon de la Vieja is markedly different from the flat plains and famous surfing beaches below.
Featured in:
Eco Lodges, Midrange, Cabins and Villas, Great for Families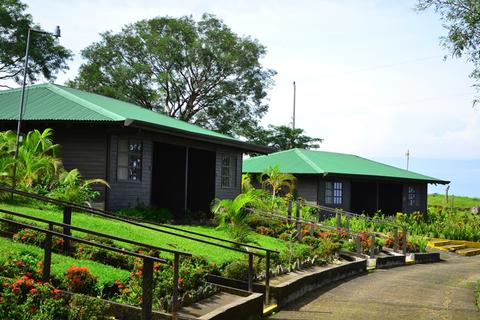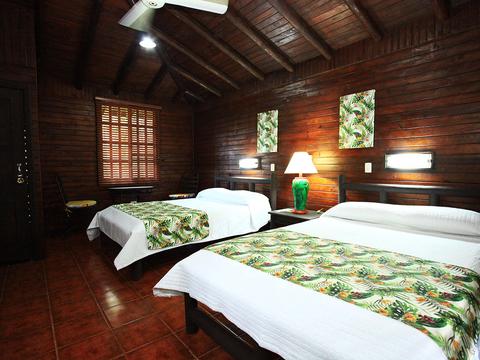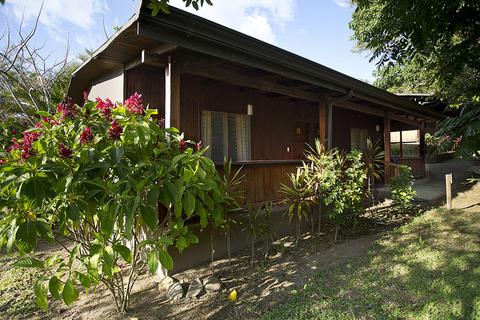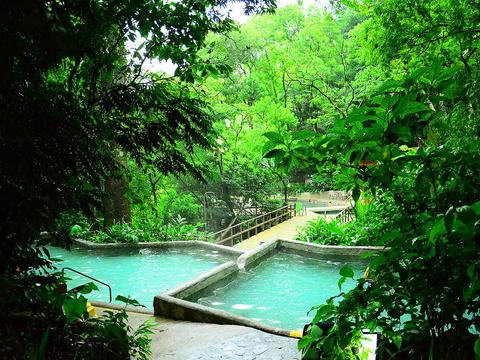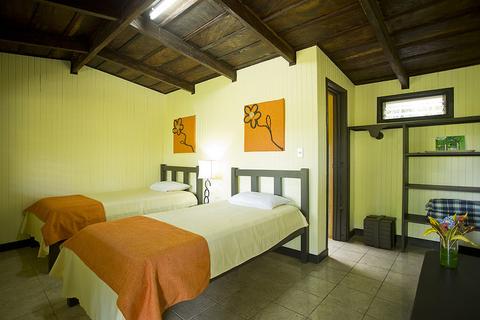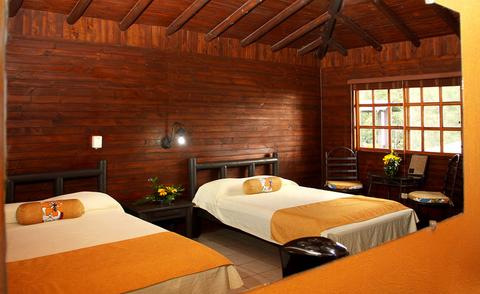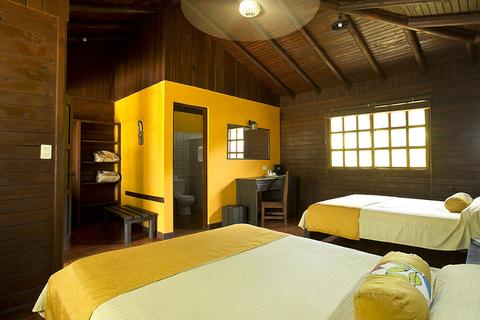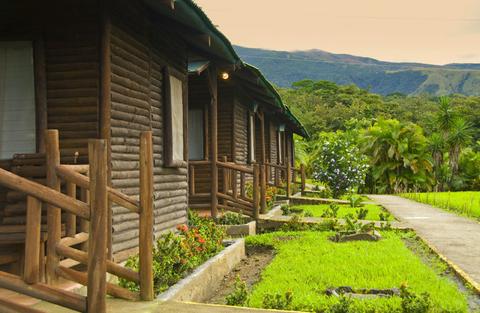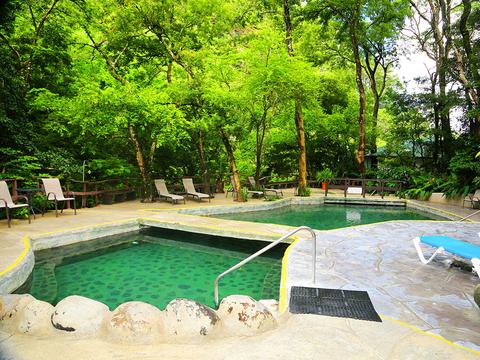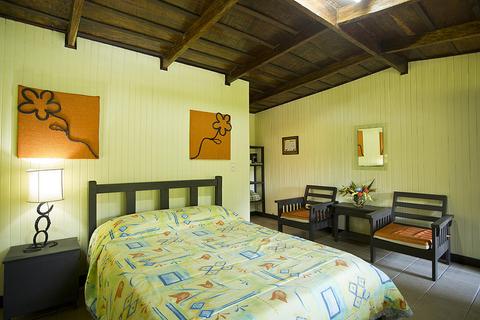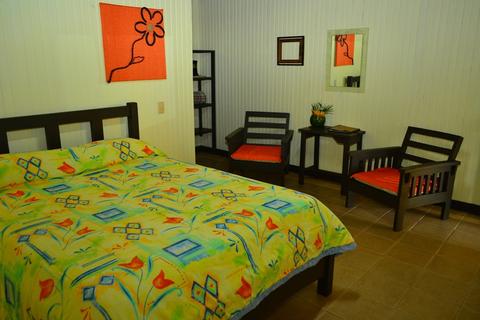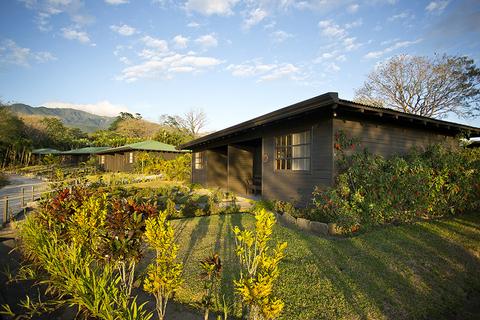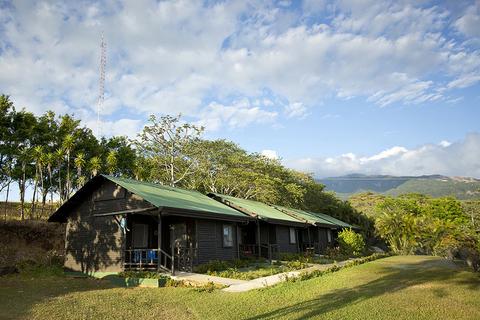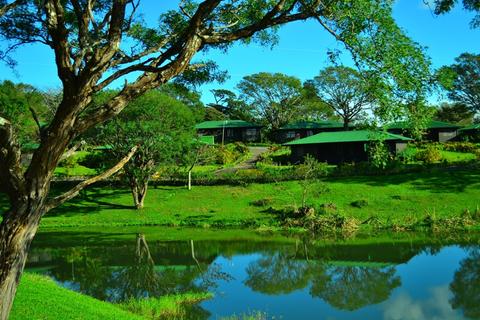 2:00 p.m. check in
12:00 p.m. check out
Swimming Pool
Spa Services
Restaurant in Hotel
Free Breakfast
– Some rooms feature –
Wheelchair Accesibility
At an altitude between 1300 and 3900 feet, its varied elevation provides a unique habitat for birds and vegetation; its transitional and tropical humid forests climb mountainous slopes to misty volcanic tops. Located an hour from Liberia, the area's mountainous terrain offers cool relief from Guanacaste's hot beaches, and the Buena Vista del Rincon is a fantastic spot to enjoy relaxing views and fun nature tours. Activities at the lodge are centered on experiencing the natural surroundings and wildlife. Guests can hike through private forests surrounding the lodge, ride horses to scenic waterfalls, or take a trip to Rincon de la Vieja National Park. Bird watching and night tours are available for guests to see the area's wildlife. The lodge also houses a reptile and amphibian museum that features a fascinating collection of snakes.
Other guest activities include the lodge's zip-line canopy tour, forest waterslide, and spa. Both the zip-line and waterslide are great options for those seeking excitement. The zip-line tour contains 10 different cables, and the waterslide runs 400m through the forest. The outdoor spa is in a beautiful natural setting. Guests at the spa generally start in the steam room before rubbing on warm volcanic mud and drying in the sun. The soothing treatment is finished with a long soak in the naturally heated hot springs.
After an exciting and active morning of activities, many guests choose an afternoon of lounging and relaxation around the cabins. On clear days, the lodge has phenomenal views of the Guanacaste landscape from the Rincon de la Vieja Volcano to the Guanacaste plains and Papagayo Gulf. As an old cattle ranching farm, the property of Buena Vista del Rincon has undergone transformation in a commitment to reforestation and sustainable tourism practices. On its 2000-acre property, 1400 acres are devoted to native tree reforestation, while the remaining 600 acres are used for the cattle pastures and farming that supplies the lodge with half its meats, dairy products, fruits, and vegetables.
The lodge has a total of 86 comfortable and rustic rooms made of wood and stone. Options include wood cabins overlooking the lake, tucked-away private cabins, and rooms with great access to the swimming pool, restaurants, or bar. The swimming pool is filled with natural water from a near by river, and Buena Vista's dinning options include restaurants in several locations. The lodge is located at the Canas Dulce entrance at the base of Rincon de La Vieja. There is no entrance to the National park from this side but the giant property offers similar forest and outstanding views.
Buena Vista lodge Rincon de La Vieja, Buena Vista lodge Rincon de La Vieja Costa Rica hotel, Rincon de La Vieja national park resort hotel lodges, Guanacaste eco nature lodge hotels, Buena Vista farm cattle ranch cabins
More Property Amenities
Safe Deposit Box
Laundry Service
Conference Rooms
Private Parking
Internet Access
Telephone
Gardens
Bar
Massage
Hiking Trails
Hot Water
Accommodations
Mountain View Room
Sleeps 4
Fan
Hot Water
Wheelchair Accessible
Porch
Fan
Hot Water
Wheelchair Accessible
Porch
Fan
Hot Water
Wheelchair Accessible
Porch
Feedback from Travelers
Very cozy and charming cabin nestled in one of the most beautiful spots on the earth.
Nice farm hotel. Lots of birds.
Similar Hotels