La Hacienda Barú es un eco-lodge ubicado cerca de Dominical, a lo largo de la costa central del Pacífico de Costa Rica. Dominical es famoso por su surfing estelar y atmósfera relajada.
Featured in:
Midrange, Eco Lodges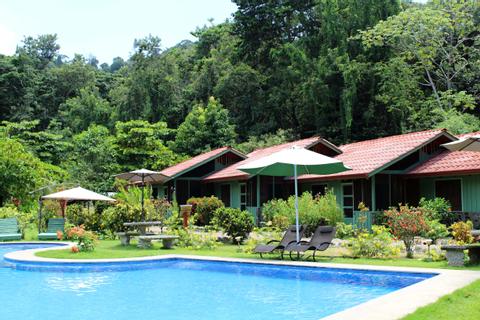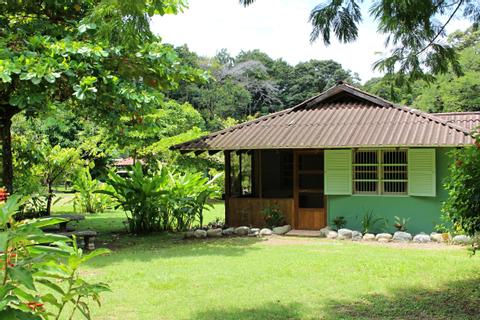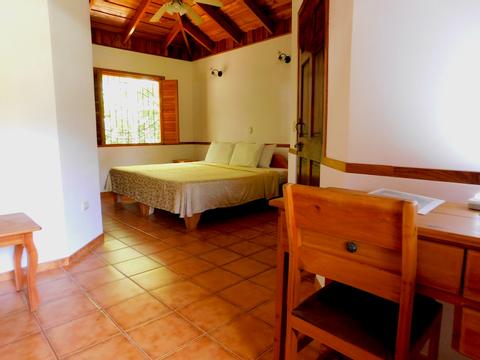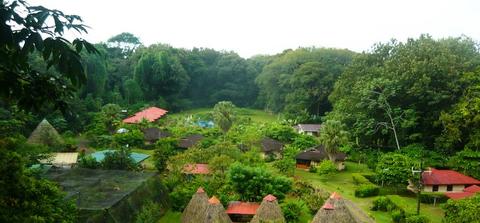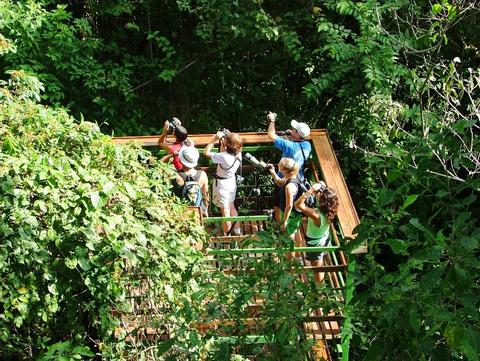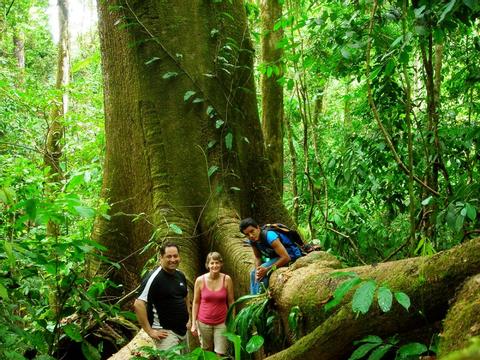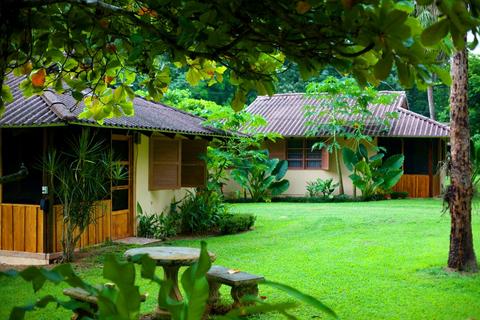 2:00 p.m. check in
12:00 p.m. check out
Free Breakfast
Restaurant in Hotel
Swimming Pool
Attractions & Sites
11 km
El pequeño pueblo de Dominical, ubicado a 44 km al sur de Quepos, es un gran lugar para relajarse. Habrán varias playas disponibles para disfrutar de una amplia gama de actividades que inician en la costa. Entre estas se incluyen cabalgatas, pesca de altura, kayaking en el mar, y snorkeling; otras actividades interesantes incluyen viajes a las Cataratas Nauyaca y al Parque Nacional Manuel Antonio.
La Hacienda Barú se asienta sobre una propiedad de 330 hectáreas a una corta distancia de la costa. Habrá una gran variedad de hábitats en su terreno, desde humedales hasta bosques secundarios en las llanuras y bosques primarios en la cresta litoral. Habrán 8 km de senderos por disfrutar, al igual que un jardín de orquídeas, y una torre para la observación de aves. Los tours nocturnos y los de avistamiento de aves se ofrecen en el alojamiento, e incluso habrá un curso de tirolesa que se extiende unos ocho cables.
Los alojamientos en la Hacienda Barú están elaborados a partir de materiales amigables con el ambiente. Las tejas del techo se elaboraron a partir de bolsas de plástico recicladas y toda la madera empleada que se utilizó en la construcción de cabinas; incluyendo teca, gmelina y pinos, provienen de la propia plantación de la hacienda. Habrán tres tipos de cabinas; la mayoría disponen de porches con sombra que conforman un gran lugar para relajarse y disfrutar de su café matutino. Los calentadores solares brindan agua caliente al baño, y los ventiladores de techo asegurar que la temperatura permanezca fresca. Algunas cabinas poseen sala de estar y una cocineta, y varias se encuentran cerca de la piscina.
La piscina utiliza un Sistema de Purificación de Ozono, el cual usa una décima parte del cloro que la mayoría de piscinas usan. Es un gran lugar para disfrutar de una fresca zambullida después de caminar por la jungla o por la playa. El desayuno complementario se servirá cada mañana en el restaurante al aire libre. El menú ofrece una gran variedad de comida; incluyendo mariscos, pasta, ensaladas, postres y más. Se ofrecerá cerveza, vino, licor y jugos; y habrán cinco ranchos privados para los huéspedes que prefieren un escenario más íntimo.
More Property Amenities
Abanico
Jardines
Hamacas
Senderos
Agua Caliente
Mini Refrigerador
Caja Fuerte
Accommodations
Abanico
Agua Caliente
Caja Fuerte
Terraza
Three Bedroom Cabin
Sleeps 5
Bedrooms:3,
2 Double beds
Abanico
Agua Caliente
Mini Refrigerador
Sala
Terraza
Two Bedroom Cabin
Sleeps 5
Agua Caliente
Mini Refrigerador
Sala
Terraza
Feedback from Travelers
I really loved Hacienda Baru. But, I think it's important for people to know that without a rented car, it is not easy to get to the surrounding sites in Dominical and Manuel Antonio. Because I didn't have a car, I didn't leave the grounds of Hacienda Baru for the full time I was there. I was ok with this - the grounds were beautiful, the nature trails were easy to explore without running into lots of people, the food was inexpensive and good, my cabin was comfortable, and the beach was mostly vacant. Very relaxing! But, others may be disappointed if they had hopes to leave and explore the area.
We're very much pleased - from the staff to the basic amenities of place. It would be selfish of us not to tell our friends about this piece of paradise.