El lujoso Hotel Si como no resort & Refugio de vida silvestre se ubica en Manuel Antonio, en la costa del Pacífico Central. Un área bendecida con bosques tropicales, impresionantes playas y las cálidas aguas del océano.
Featured in:
Hilltop, Sustainable, Great for Families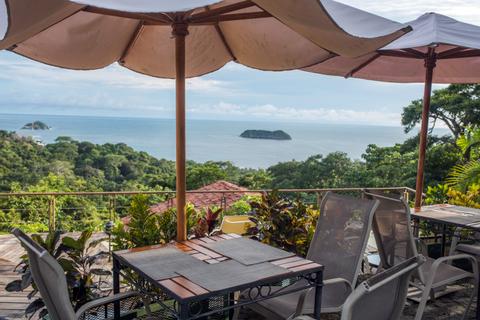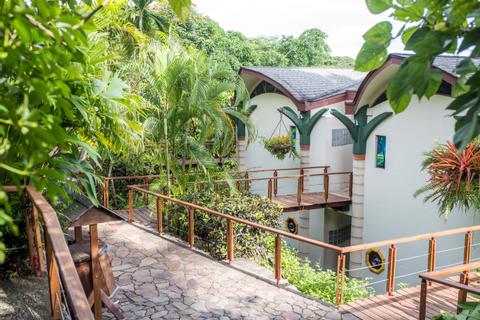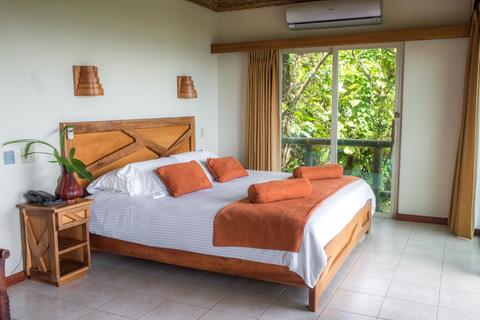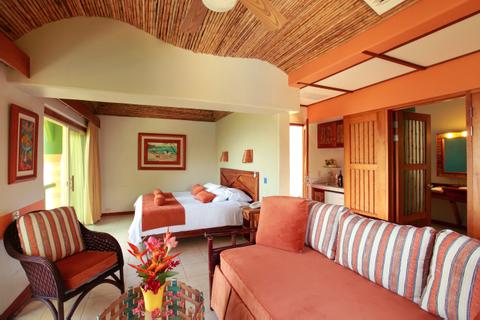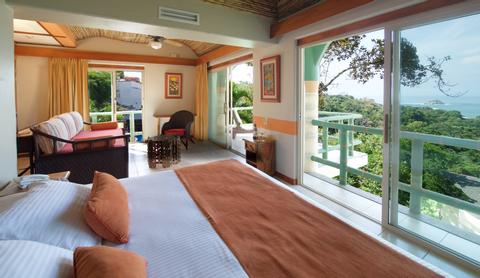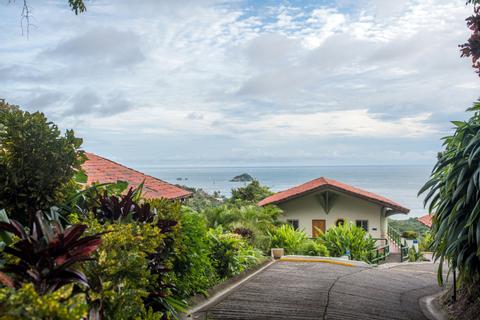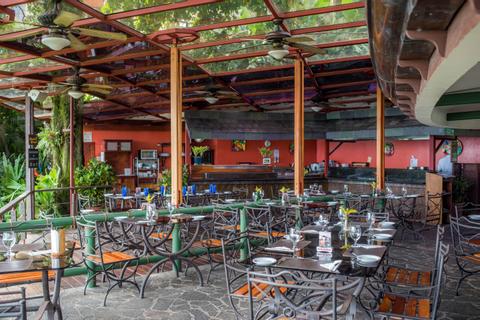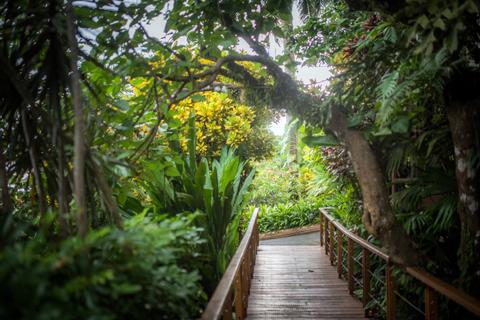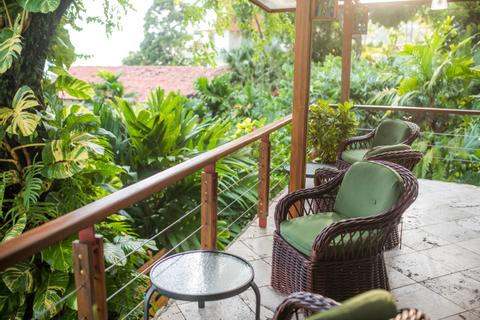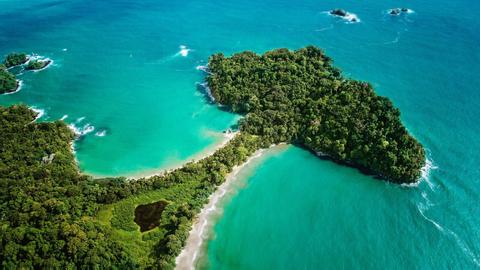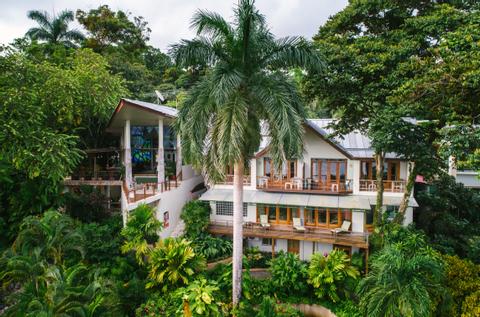 3:00 p.m. check in
12:00 p.m. check out
Free Breakfast
Wheelchair Accesibility
Spa Services
Wireless Internet
Manuel Antonio es una localidad pequeña con una gran variedad de restaurantes, bares y tiendas. A sólo 7 km al norte se encuentra Quepos, una concurrida comunidad de pescadores donde encontrará restaurantes, música en vivo, tiendas y restaurantes tradicionales llamados "Sodas".
Hay tours a cascadas, kayak, aventuras en catamarán, safaris en el dosel del bosque, pesca deportiva y tours a las plantaciones locales de vainilla. Si las caminatas y observación de aves son de su interés, visite el Parque Nacional Manuel Antonio, donde puede caminar en la selva por los agradables senderos, disfrutar de los miradores espectaculares y playas de arena suave.
En los alrededores del hotel se hallan: el teatro privado, dos piscinas con un tobogán para niños dentro de una de ellas; igualmente, si pasea por los jardines del hotel podrá observar el refugio de vida silvestre, donde se pueden admirar reptiles, tortugas, cocodrilos y caimanes en los lagos. La entrada al jardín de mariposas es gratuita.
El Hotel Si Como No Resort & Refugio de Vida Silvestre es pionero en materia de sostenibilidad en Costa Rica en su propósito de ser amigables con el medio ambiente sin comprometer su calidad. Los clientes están satisfechos sabiendo que el hotel cuenta con un galardonado y eficiente diseño energético que incluye paneles solares de calefacción y un jacuzzi alimentado con energía solar. El ambiente es tranquilo, el restaurante, la piscina y bar dan a hermosas vistas del atardecer mientras el exuberante bosque tropical rodea el lugar.
El Hotel ofrece 50 habitaciones distribuidas en diez terrazas separadas en diez hectáreas de bosque tropical protegido. Cada habitación está equipada con baño, mini bar completo, teléfono directo, aire acondicionado con alta eficiencia energética. Todas las habitaciones cuentan con vistas al océano y la selva.
More Property Amenities
Aire Acondicionado
Niñera
Balcón
Bar
Servicio de Cafê
Salas de Conferencia
Cambio de Moneda
Abanico
Secadora de Cabello
Senderos
Agua Caliente
Internet
Lavandería
Mini Bar
Mini Refrigerador
Vista al Oceano
Parqueo Privado
Caja Fuerte
Teléfono
Bar Húmedo
Accommodations
Aire Acondicionado
Balcón
Abanico
Agua Caliente
Mini Bar
Caja Fuerte
Teléfono
Aire Acondicionado
Abanico
Agua Caliente
Mini Bar
Caja Fuerte
Teléfono
Aire Acondicionado
Balcón
Abanico
Agua Caliente
Jacuzzi
Mini Bar
Teléfono
Sala
Aire Acondicionado
Balcón
Abanico
Agua Caliente
Mini Bar
Caja Fuerte
Teléfono
Aire Acondicionado
Balcón
Abanico
Agua Caliente
Mini Bar
Caja Fuerte
Teléfono
Feedback from Travelers
Excellent! The surrounding area was cool to explore, the room was beautiful, the food was good, the staff were great!
There were a lot of steps to get to our room, pools and restaurants but the room was excellent. My husband has a walking issue so it proved a bit difficult .Loved our stay there in spite of the steps.
Johanna welcomed me and paid particular attention to orienting me to the facilities and features of the hotel. She also offered advice on not walking along the road due to no sidewalks and narrow streets. She also checked with Anywhere.com to learn my schedule for the time there and then made sure her coworkers knew the information to help me remember. Service was excellent. The room was tidy, clean and stocked. The only thing I would change is to be in a room which has a wider buffer to the street and an equally good view. The restaurant staff was positive and made an attempt to learn and remember my name to welcome me back each time I returned. Allen was expecially good at building relationship with just the right amount of conversation, not too much, not too quick.
Similar Hotels