Alma de Ojochal es un encantador alojamiento y desayuno (o B&B) situado en las montañas de Ojocahel. Los cinco hermosamente amueblados dormitorios del hotel disfrutan de asombrosas vistas del Océano Pacífico.
Featured in:
Honeymoon, Hilltop, Boutique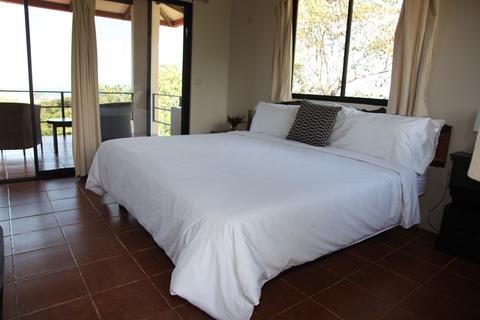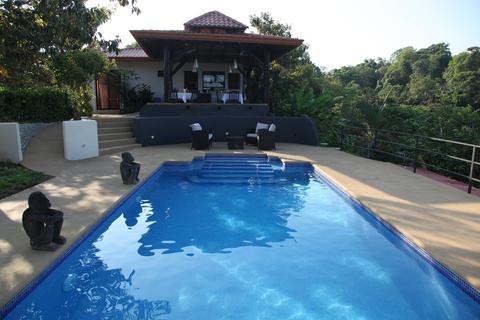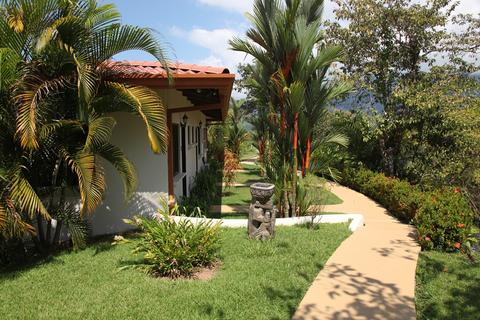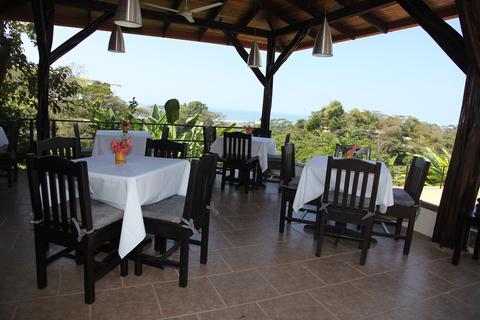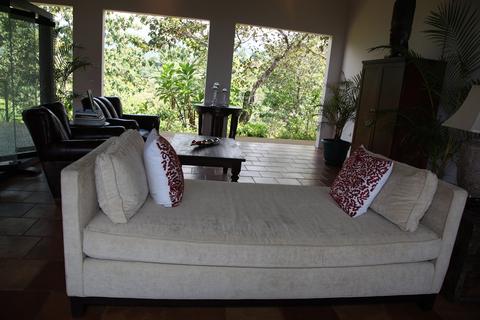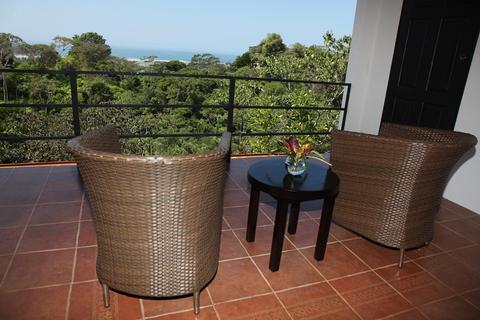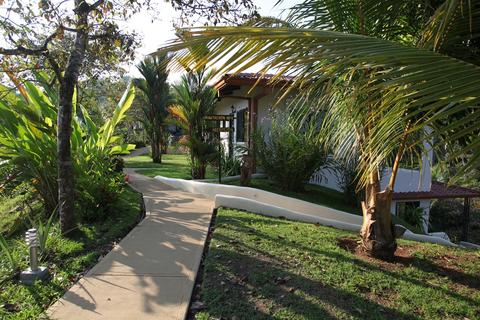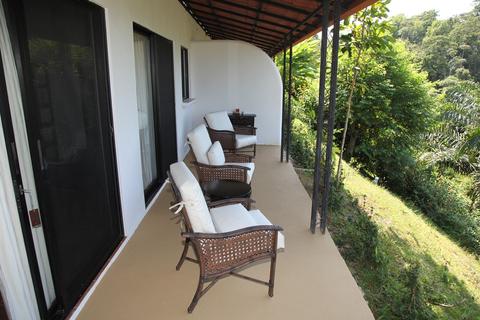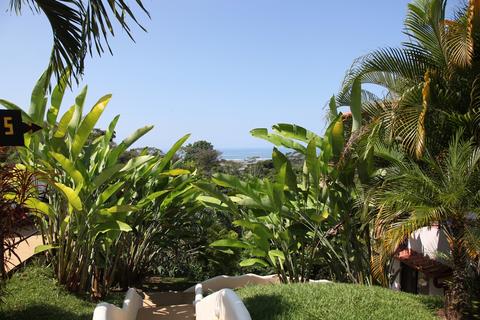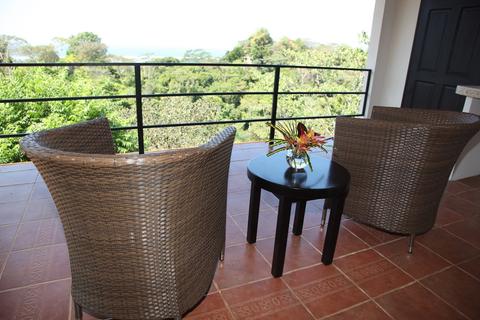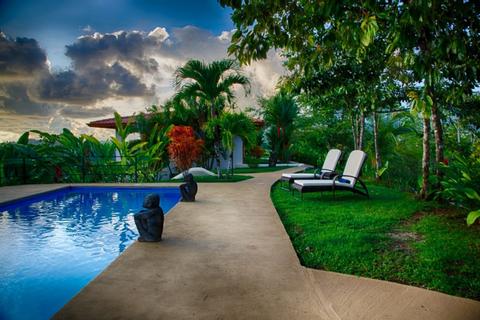 3:00 p.m. check in
12:00 p.m. check out
No children allowed
Free Breakfast
Restaurant in Hotel
Spa Services
Swimming Pool
Wireless Internet
Attractions & Sites
5 km
Ojochal es un pequeño pueblo ubicado a lo largo de la costa del sur del Pacífico de Costa Rica. Esta área experimenta menos visitantes que otras partes de Costa Rica, lo cual la convierten en un gran destino remoto. Sus playas son encantadoras y poco concurridas. Aquí podrá disfrutar de nadar, el buceo y de la pesca deportiva tranquilamente. De vuelta en la tierra continental, los viajeros podrán montar caballos o hacer caminatas por las Cataratas de Nauyaca. El pueblo de Ojochal, el cual se ubica un poco más atrás de la costa, ofrece servicios y comodidades básicos.
Alma de Ojochal es un hermoso B&B en Ojochal. Los huéspedes aduran su pequeño tamaño, los encantadores alojamientos y los idílicos alrededores. Sus amigables y complacientes anfitriones hacen un gran trabajo para hacer que los viajeros se sientan como en casa. Los terrenos son inmaculados. Los caminos de concreto serpentean a través de los jardines y pasan por árboles tropicales. Habrán panoramas de las boscosas montañas y del Océano Pacífico.
El hotel sólo cuenta con cinco dormitorios. Estos son espaciosos, con techos elevados y pisos embaldosados. Cada dormitorio dispone de un balcón privado con vista hacia el océano y las laderas circundantes; sentarse aquí con un libro o una bebida es una experiencia fundamentalmente relajante. Todos los dormitorios cuentan con aire acondicionado, un baño privado y una ducha con agua caliente. Además, también se incluye una caja de seguridad, una cafetera y un mini-refrigerador. Los dormitorios podrán albergar una cama de tamaño king o queen; también habrán dos suites en las que se dispondrá de una sala de estar y un sofá-cama.
Cada mañana se ofrece un desayuno hecho en casa. El menú cambia diariamente, pero los panqueques de banano, los omeletes, el gallo pinto, las frutas frescas y los huevos rancheros suelen hacer apariciones recurrentes. El restaurante, Verde, es abierto al aire libre y sirve cocina Oaxaca. Se podrán ordenar bebidas desde el bar.
El hotel cuenta con una pequeña piscina en la que los huéspedes podrán nadar y refrescarse. La piscina para nadar posee un panorama hacia las montañas y el océano, y conforma un gran lugar para asolearse mientras disfruta de la vista.
More Property Amenities
Aire Acondicionado
Mini Refrigerador
Vista al Oceano
Parqueo Privado
Caja Fuerte
Accommodations
Ocean View Queen Room
Sleeps 2
Aire Acondicionado
Mini Refrigerador
Caja Fuerte
Ocean View King Room
Sleeps 2
Aire Acondicionado
Mini Refrigerador
Caja Fuerte
Ocean View Suites
Sleeps 2
Aire Acondicionado
Mini Refrigerador
Caja Fuerte
Feedback from Travelers
Were very happy with this hotel. Beautiful views, comfortable accommodations and lovely staff. Owners were around and very helpful. Music every night in the hotel bar that we could join if we chose to but grounds and rooms were private enough that we could be quiet if we wanted. Beautiful birds from our front patio. Macaws, Parrots, Tucans flying past. An occasional howler monkey in the distance.Gorgeous sunsets. Great food. Good location. We were close to many lovely beaches, waterfalls, farmers markets and other interesting places to visit. Road was challenging so 4 wheel drive is a must but as we soon learned - almost ALL road require 4 wheel drive here so by the end of out trip it was a piece of cake. Highly recommend.
The room and bathrooms were the best we had on our trip. The pool and the staff were helpful and nice. They had entertainment in every night that we were there. We would be happy to stay there again.
Similar Hotels