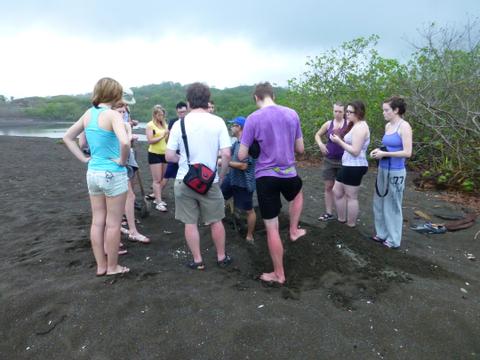 Trabaje como un Pasante en la Conservación de Tortugas en la Costa del Pacífico
¿Está ansioso por proteger las especies en peligro de extinción y el medio ambiente? ¿Le gustaría adquirir experiencia profesional para sus estudios o carrera? ¿O simplemente quiere ayudar a un gran proyecto? Si es así, la práctica con tortugas podría ser adecuada para usted.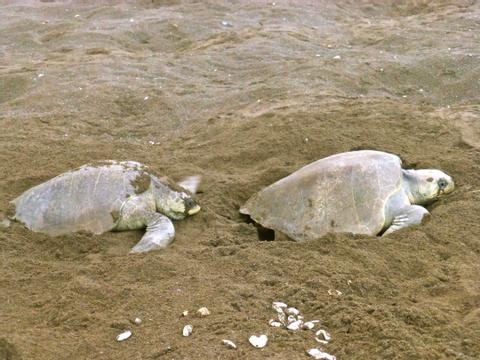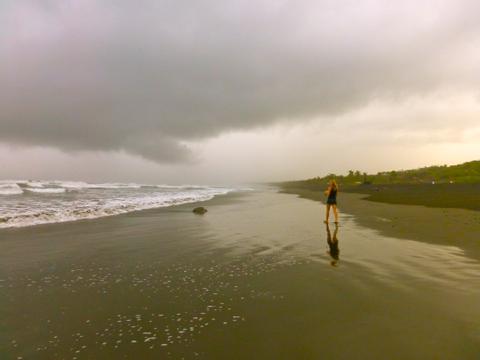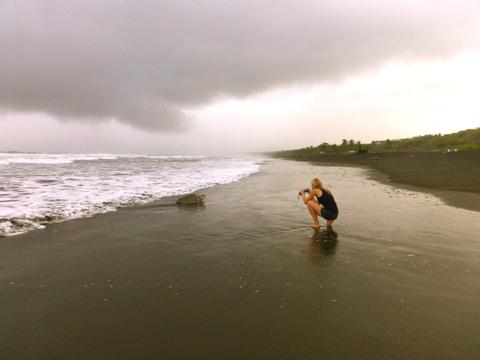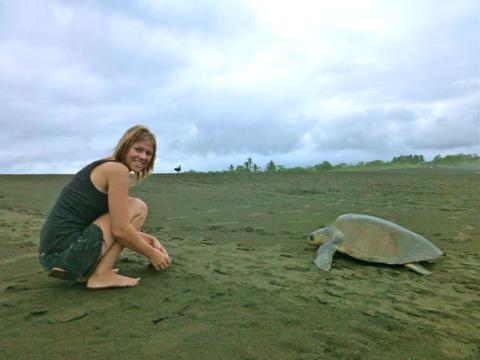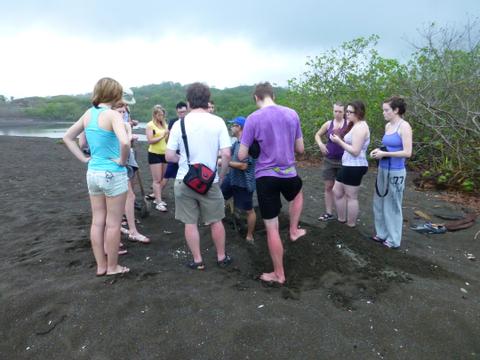 Duration:

6 hrs
Available Days:

Every day
Schedule:

7:00 AM
Inquire for Transportation
Mobile Ticket Included
Offered in English, Spanish
Localización
Este proyecto se encuentra en playa Ostional, en la Península de Nicoya. Ostional está cerca de Nosara.
Responsabilidades
La práctica en la conservación de tortugas es similar a los proyectos de voluntariado con estos animales, pero es diferente en el sentido de que podrá ser el único voluntario junto al biólogo residente. El biólogo residente ha trabajado en este lugar por más de una década y usted trabajará en estrecha colaboración con él. Ayudará en investigaciones y aprenderá acerca de la conservación de tortugas en Costa Rica.
Las responsabilidades incluyen patrullar la playa, trasladar nidos a la sala de incubación, preparar nidos, marcar los nidos de tortugas, recopilar datos sobre el porcentaje de tortugas marcadas que regresan a la playa durante una arribada, contar las tortugas que llegan a la playa, ayudar a las tortugas bebes que lleguen a salvo al océano, crear un sistema de agua para ayudar a la incubación durante la estación seca, proteger los nidos de la extracción y depredación ilegal, tomar la temperatura de la arena durante todo el día, recolectar información sobre el desarrollo de los huevos, traducir documentos en la oficina, limpiar la playa de los escombros y sembrar árboles en la playa o en el pueblo.
Las tortugas llegan a la playa durante la mayor parte del año. Durante las arribadas puede haber cientos o incluso miles de tortugas marinas que llegan a la misma playa. Las arribadas usualmente ocurren una vez al mes y son más grandes durante la estación lluviosa (de mayo a noviembre). Durante este proceso se necesitan muchos voluntarios, por lo que se anima a los grupos participar durante estos tiempos.
Las tortugas llegan generalmente en la noche, pero a veces pueden llegar tan temprano como las 2:00 p.m. Por lo tanto, los voluntarios tienen que ser flexibles y trabajar cuando sea necesario. La mayoría del tiempo los voluntarios trabajan de lunes a viernes, 6 horas al día (máximo). Durante los periodos donde las tortugas marinas nacen hay turnos para protegerlas. Estos turnos por lo general duran de de 4:00 pm hasta la noche y desde las 5:30 am hasta las 9:00 am de la mañana.
Usted va a trabajar en estrecha colaboración con los coordinadores del proyecto y el biólogo residente. Tendrá el apoyo y la orientación de los coordinadores de voluntarios y será provisto de un número de emergencia 24/7.
Cuando no esté ayudando a las tortugas, usted tendrá tiempo para explorar los alrededores. El surf aquí es increíble, la playa es hermosa y la comunidad es amable.
Comida y Alojamiento
Se alojará con una familia que vive cerca de la playa. Usted recibirá tres comidas al día, que por lo general consiste en arroz, frijoles, verduras y jugo.
Requisitos
Los voluntarios deben tener una pasión por la conservación de los animales y de la biología, también disfrutar de estar al aire libre. No necesita experiencia previa para este proyecto, pero usted debe tener al menos 18 años de edad. Conocer algo de español es útil, pero no es absolutamente necesario.
Aplicando
Las familias, parejas y grupos son bienvenidos para aplicar en este proyecto. Usted puede ser voluntario por unos días o por varias semanas o meses.
El proceso de solicitud es simple. Proporcione su información básica (nombre, edad, dirección, historial médico, etc.) y luego elija un proyecto y seleccione las fechas que le gustaría trabajar. A continuación, escriba una breve reseña de experiencias similares o trabajos. Finalmente, explique por qué quiere ser voluntario y que puede aportar.
Después de enviar su solicitud en línea, usted recibirá una respuesta dentro de una semana. Una vez confirmada su inscripción, se le dará información adicional para ayudarle a prepararse para el proyecto.
What to Bring
Transportation
Many of our tours and activities offer transportation pick up & drop off options from several locations and destinations. Options vary by tour, see "BOOKING REQUEST" for full details.