Turtle Beach Lodge está ubicado en la provincia de Limón, en el Parque Nacional Tortuguero. Llegar a Tortuguero es un viaje maravilloso ya que solo es accesible por avión o en bote. Se tarda alrededor de tres horas y media en bote desde Puerto Limón, donde se puede encontrar una activa vida nocturna, restaurantes y bares. Algo que diferencia a Limon del resto de Costa Rica es su fuerte influencia afro-caribeña y su cultura.
Featured in:
Beachfront, Eco Lodges, Isolated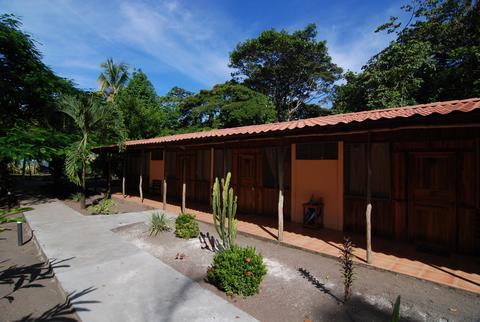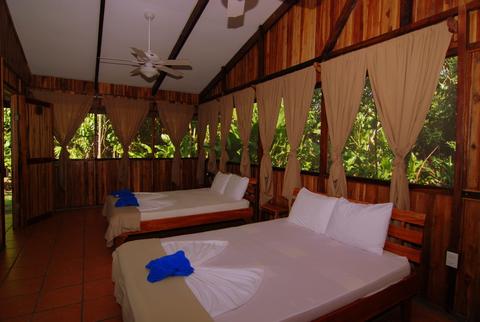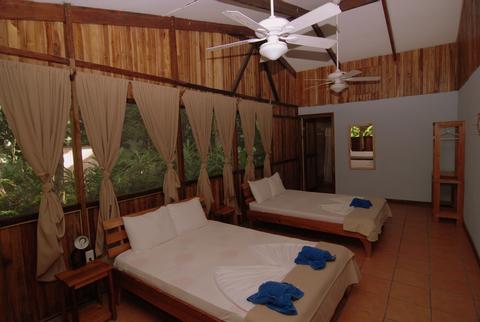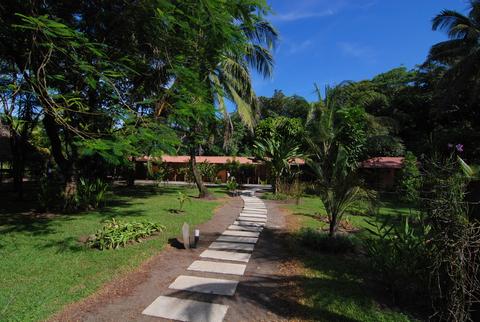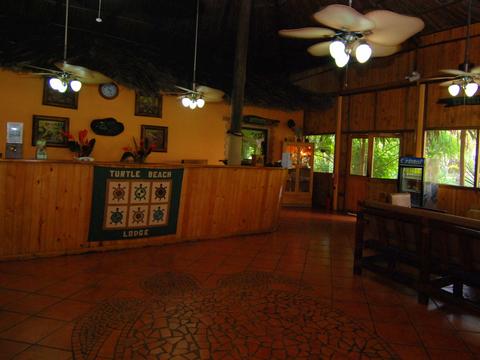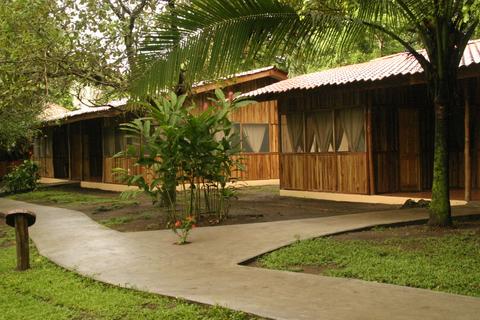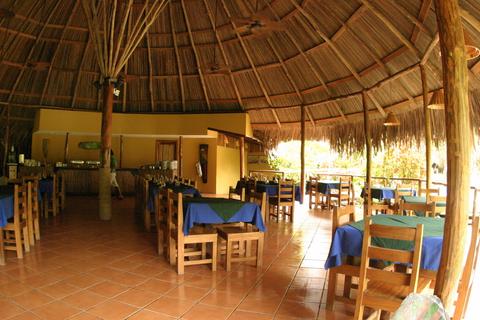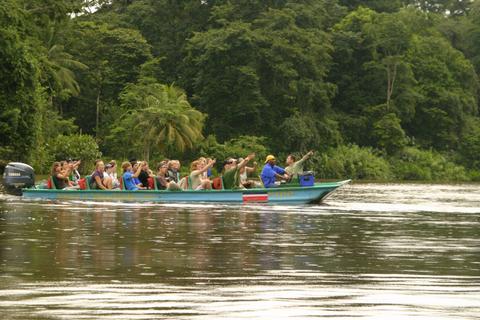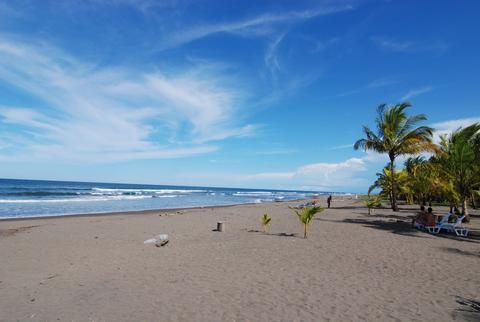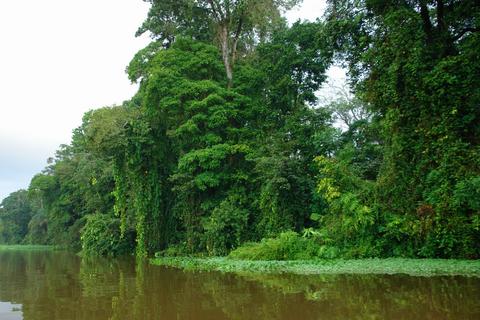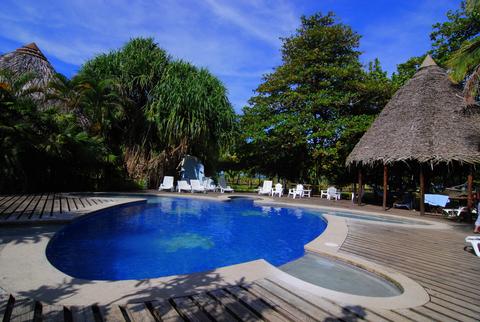 12:00 p.m. check in
9:00 a.m. check out
Restaurant in Hotel
Swimming Pool
La zona de Tortuguero es acertadamente conocida como el Amazonas de Costa Rica, porque el acceso es solamente por bote a través de ríos selváticos. Turtle Beach Lodge, 8 kilómetros al norte de Tortuguero, es un resort aislado que abarca 175 acres con kilómetros de senderos en la selva, un canal privado y 800 metros de playa adyacente a playas aún más aisladas. En este paraíso de selva se pueden deleitar en la piscina con forma de tortuga y en la sombra de la cabaña de hamacas y sumergirse en la belleza que abunda. Disfrute de bebidas exóticas y cene en el restaurante que combina la cocina local con frutas y hortalizas frescas.
Tortuguero es uno de los más importantes sitios de anidación de tortugas marinas en la mitad occidental del Caribe para la tortuga verde marina. Hay una comunidad activa en la zona para ayudar a salvar las especies de tortugas en peligro de extinción, donde puede tomar un tour y ver la anidación de tortugas en la naturaleza. Es una experiencia impresionante. Si bien las tortugas son el principal atractivo también hay otros tours y actividades como caminatas, excursiones en la selva, a los jardines y los canales.
Las habitaciones de Turtle Beach Lodge cuentan con cómodas camas, ventiladores, hermosos pisos enchapados, duchas calientes y grandes ventanas que dejan entrar la suave brisa y melódicos sonidos de la selva. Las habitaciones están disponibles en diferentes diseños que permiten ocupaciones sencillas, doble y triple. También tienen encantadoras habitaciones para dar cabida a toda una familia. Algunas de las habitaciones dan a los jardines, mientras que algunas están en la selva, a 50 metros de la playa.
*Paquetes
*
Los paquetes incluyen: transporte terrestre y fluvial de San José al hotel y de vuelta a San José, guía naturalista, hospedaje, alimentación, 1 tour de canales en bote a motor, 1 caminata por los senderos del hotel (excepto para el paquete de 1 noche), visita al pueblo de Tortuguero, uso de kayaks.
*Entrada al Parque Nacional Tortuguero no incluida.
More Property Amenities
Todas las Comidas Incluidas
Bar
Abanico
Jardines
Hamacas
Senderos
Caja Fuerte
Accommodations
4 days/3 nights Package
Sleeps 4
Abanico
Agua Caliente
Terraza
3 days/2 nights Package
Sleeps 4
2 days/1 night Package
Sleeps 4
Abanico
Agua Caliente
Terraza
Feedback from Travelers
Lovely remote location. Dont expect 4star resort - its basic because of its location. Menu is on a rotation, but if youre only there for 2 or 3 days, its not a problem. Takes a while to get there from tortuguero, but remoteness is part of charm
See also our previous review of Tortuguero... wonderful place to visit! It was very clean, the facility & grounds were well cared for, and the staff were great - especially Jonathan (guide). Jonathan was awesome!
Our guide Fernando was the best guide we had on our Costa Rica vacation. He was top notch!
Similar Hotels