Turtle Beach Lodge
Turtle Beach Lodge está ubicado en la provincia de Limón, en el Parque Nacional Tortuguero. Llegar a Tortuguero es un viaje maravilloso ya que solo es accesible por avión o en bote. Se tarda alrededor de tres horas y media en bote desde Puerto Limón, donde se puede encontrar una activa vida nocturna, restaurantes y bares. Algo que diferencia a Limon del resto de Costa Rica es su fuerte influencia afro-caribeña y su cultura.
Turtle Beach Lodge
La zona de Tortuguero es acertadamente conocida como el Amazonas de Costa Rica, porque el acceso es solamente por bote a través de ríos selváticos. Turtle Beach Lodge, 8 kilómetros al norte de Tortuguero, es un resort aislado que abarca 175 acres con kilómetros de senderos en la selva, un canal privado y 800 metros de playa adyacente a playas aún más aisladas. En este paraíso de selva se pueden deleitar en la piscina con forma de tortuga y en la sombra de la cabaña de hamacas y sumergirse en la belleza que abunda. Disfrute de bebidas exóticas y cene en el restaurante que combina la cocina local con frutas y hortalizas frescas.
Tortuguero es uno de los más importantes sitios de anidación de tortugas marinas en la mitad occidental del Caribe para la tortuga verde marina. Hay una comunidad activa en la zona para ayudar a salvar las especies de tortugas en peligro de extinción, donde puede tomar un tour y ver la anidación de tortugas en la naturaleza. Es una experiencia impresionante. Si bien las tortugas son el principal atractivo también hay otros tours y actividades como caminatas, excursiones en la selva, a los jardines y los canales.
Las habitaciones de Turtle Beach Lodge cuentan con cómodas camas, ventiladores, hermosos pisos enchapados, duchas calientes y grandes ventanas que dejan entrar la suave brisa y melódicos sonidos de la selva. Las habitaciones están disponibles en diferentes diseños que permiten ocupaciones sencillas, doble y triple. También tienen encantadoras habitaciones para dar cabida a toda una familia. Algunas de las habitaciones dan a los jardines, mientras que algunas están en la selva, a 50 metros de la playa.
Paquetes
Los paquetes incluyen: transporte terrestre y fluvial de San José al hotel y de vuelta a San José, guía naturalista, hospedaje, alimentación, 1 tour de canales en bote a motor, 1 caminata por los senderos del hotel (excepto para el paquete de 1 noche), visita al pueblo de Tortuguero, uso de kayaks.
*Entrada al Parque Nacional Tortuguero no incluida.
Facilidades y Amenidades
---
Restaurant in Hotel
Free Breakfast
Wireless Internet
Spa Services
Wheelchair Accessible
Swimming Pool
Bar
Abanico
Jardines
Hamacas
Senderos
Caja Fuerte
Facilidades y Amenidades
---
Restaurant in Hotel
Free Breakfast
Wireless Internet
Spa Services
Wheelchair Accessible
Swimming Pool
Bar
Abanico
Jardines
Hamacas
Senderos
Caja Fuerte
Turtle Beach Lodge
Accommodations & Rooms
3
Rooms
2 DoubleOR 2 Double +1 SingleOR 1 Double
Gardens Views
Abanico
Agua Caliente
2 DoubleOR 2 Double +1 SingleOR 1 Double
Gardens Views
Abanico
Agua Caliente
Terraza
2 DoubleOR 2 Double +1 SingleOR 1 Double
Gardens Views
Abanico
Agua Caliente
Terraza
Get your Perfect Vacation!
Free Custom Vacation Planning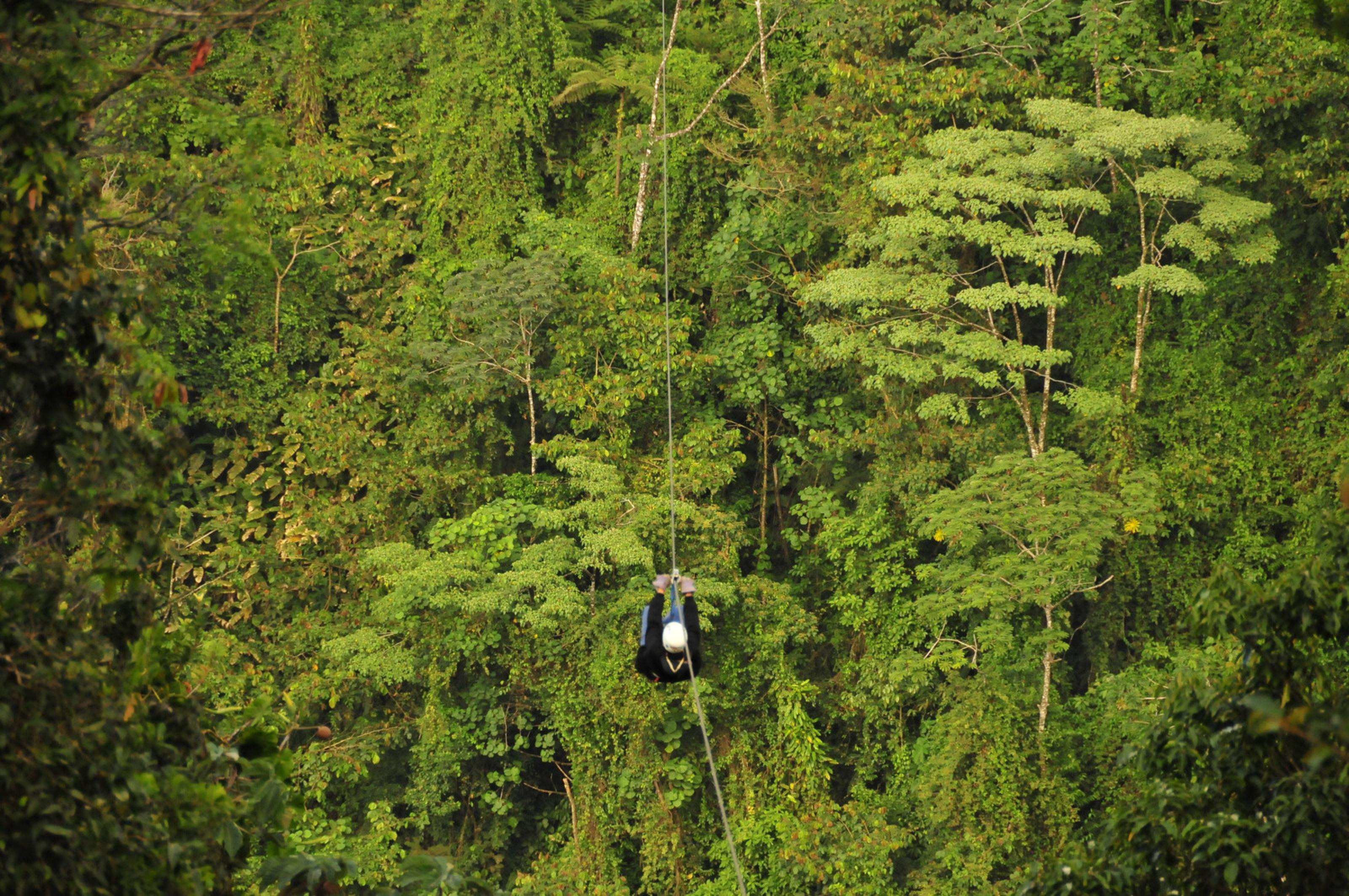 Is Your Planning Service Free?
Yes! The rates are the same if you book directly with the hotels and tours. We offer the additional value of an expert planner to ensure your trip is perfect.
How Does Your Service Work?
We listen to your vision for your trip and ensure that your experience exceeds all of your expectations. Think of us as the "Zappos of Travel." We do more than book your reservations — we take a holistic approach and create seamless plans.
Can I Trust You?
We have planned thousands of vacations for people just like you. Our mission to redefine and simplify travel planning began in 2006 in Costa Rica, and it continues to this very moment. With over a decade of travel planning experience, we are confident that we can craft your perfect vacation for free.
Lovely remote location. Dont expect 4star resort - its basic because of its location. Menu is on a rotation, but if youre only there for 2 or 3 days, its not a problem. Takes a while to get there from tortuguero, but remoteness is part of charm
I think this was the most fun place that i stayed in the entire trip. secluded, in the jungle, the night sky, the beach, the turtles etc. The staff and tour guides were very knowledgeable and willing to help.
The hotel manager greeted us on arrival and was extremely helpful throughout our stay. Our guide Ricardo, was exceptionally good, due to his expertise of the area we experienced and saw many things which we would otherwise have missed.
A lovely place to stay - would have liked even longer!
Awesome trip, especially boat rides and turtles
Would definitely come back here again. I cannot say enough great things about our stay here. It was magical!! Marvin, our guide was fantastic!
The staff of the lodge were friendly and helpful. The grounds were immaculate, and we were visited by monkeys and lots of wildlife every day we were there.
Excellent location and staff. Will definitely recommend it for people who like to be off the beaten paths
We loved the hotel. Fortunately for us we almost felt like the only guests and were treated accordingly. The grounds were beautiful. They took a lot of care to make the hotel as perfect as possible. Our guide, Michael, was exceptional. He was able to answer all of our questions - you could tell he really loved his job.
We loved Turtle Beach Lodge and would recommend it to our friends and family. We hope to go back again!
Carlos was our guide during our stay at Turtle Beach lodge. He did an excellent job and was very knowledgable. The staff at the lodge was very friendly, and our room was very clean and comfortable.
This was by far the best experience in Costa Rica! The guide Giselle was wonderful. She was knowledgeable and very friendly. The staff at the Lodge went above and beyond for their guests!
We loved Anselmo and Ricardo and Mario! They were really great. I was a little dissapointed that we were not able to swim in the ocean. It's such a beautiful place and we were told that there were sharks in the water and terrible sand fleas...which there were. We hung out at the pool and enjoyed the beauty of it all. My husband was very sick and Anselmo really helped me take care of him. Four days would have normally been a little too long...but since my husband was so sick....it worked out in our favor.
Turtle Beach Lodge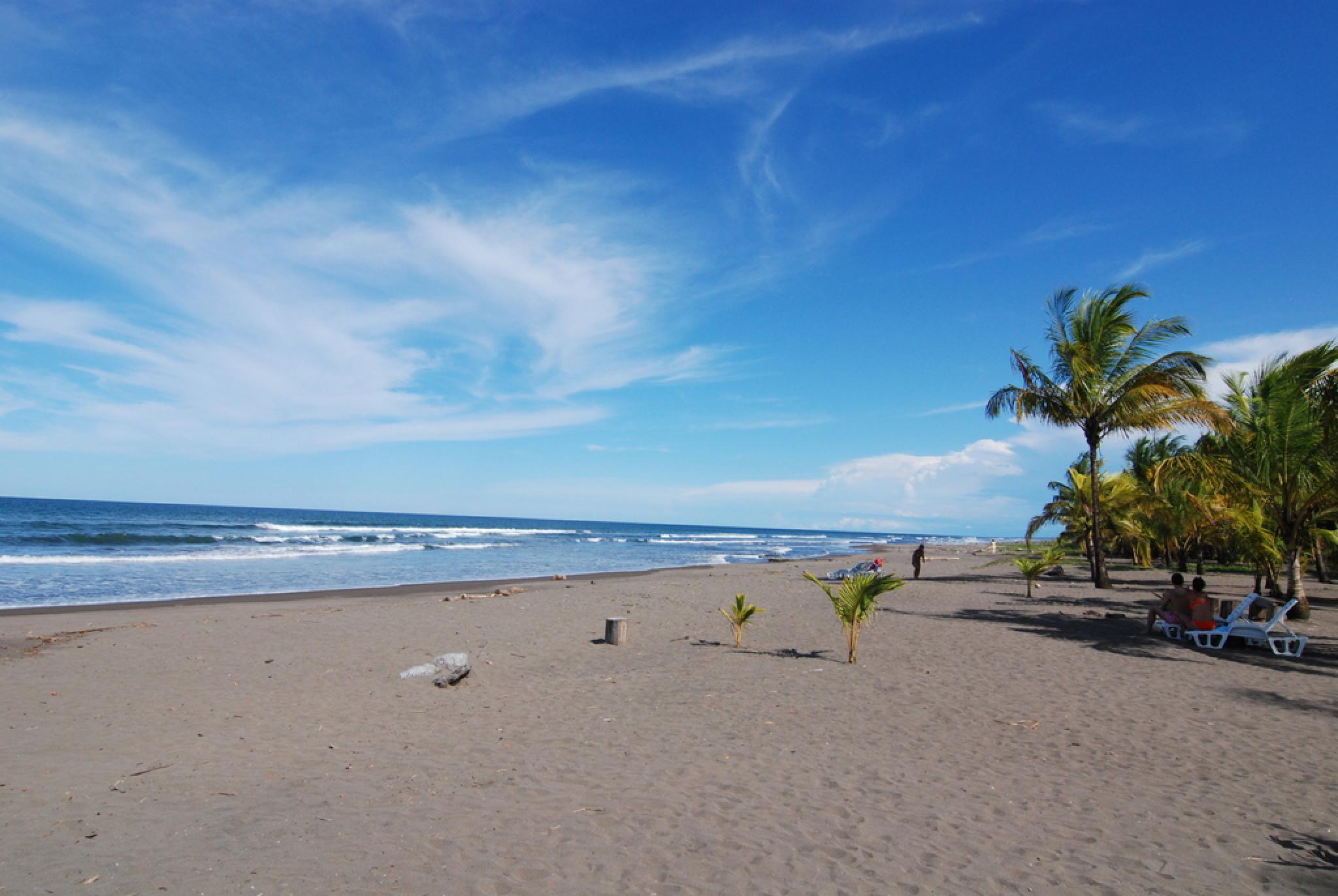 Room rates: $504
79
Anywhere.com