Curu National Wildlife Refuge, Costa Rica
Westbound on the road from Paquera is this small, yet biologically rich coastal refuge near the town of Curu. Before being purchased from the Pacific Lumber Company in the 1930's, the land that now makes up the Curu National Wildlife Refuge was used for small-scale cattle grazing and a sustainable development project consisting of agricultural production and selective logging endeavors.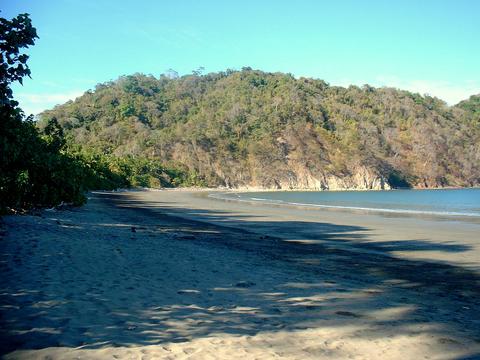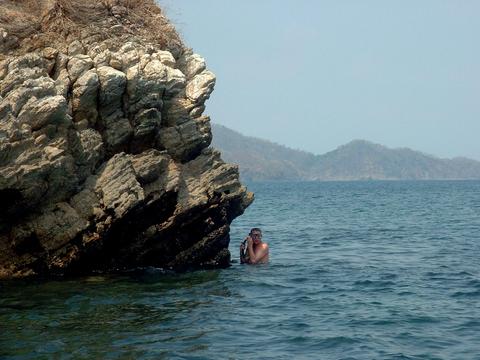 By 1981 the area's dry and wet tropical forests received protective status which opened the door for the foundation of the national park, established only two years later.
This 208 acre (84 ha) refuge forms the heart of the larger 3,696 acre (1,496 ha) private cattle ranch that originally encompassed the entire area in the 1930's. The area is home to 232 different bird species as well as a multitude of plant and animal life common to the region. The Curu River winds its way through the park, fueling the complex mangrove ecosystem that borders its murky waters. The swampy river bank transitions into a combination of wet and dry tropical forest which is common in Nicoya's south, further inland.
Leatherback and Olive Ridley turtles use the park's white-sand beach to lay eggs during nesting season. The beach also offers rudimentary cabin accommodations at $6 a bed, per night-a great option for visitors seeking ample time in the park to explore its many wonders. Here, food and horse rentals are available at a modest price.
Accommodations can be made at any of the surrounding tourist towns, as well as guided tours through the park. Because Curu is privately owned, there are also some rustic lodges onsite that can be rented.
The road to Curu is unpaved, thus a four-wheel drive vehicle is necessary to navigate the area.
Curu National Wildlife Refuge Things to Do