Hidden in the Costa Rican tropical forest is the Arenal Montechiari Hotel. You can escape to your cabin or venture out to the nearby towns for spectacular views and food.
Featured in:
Budget, City Center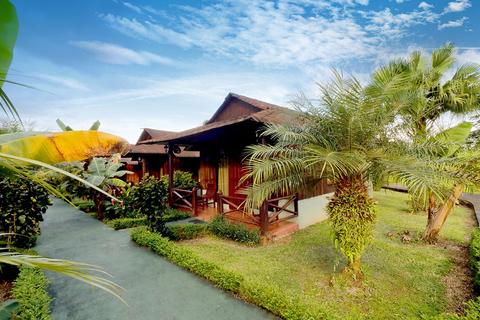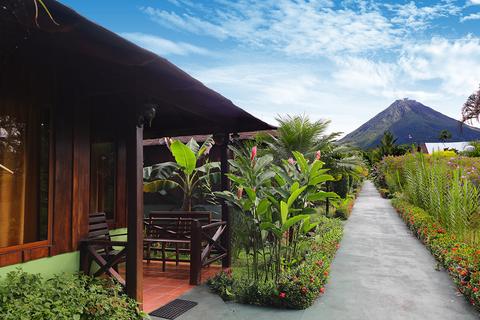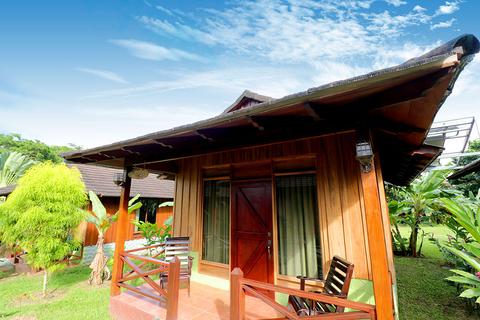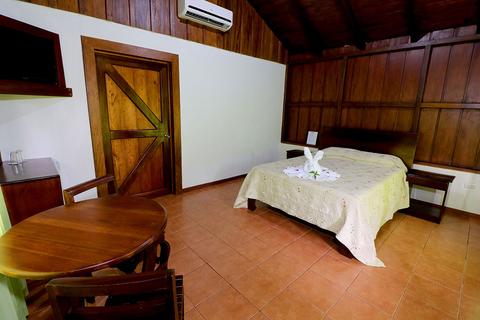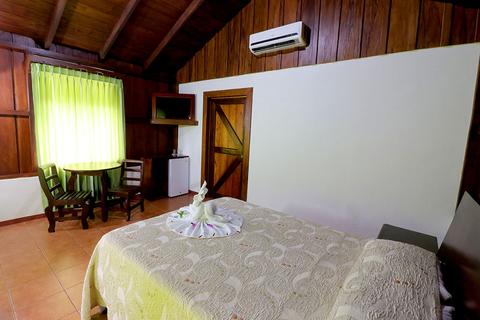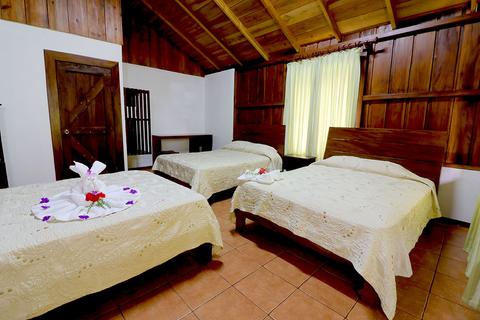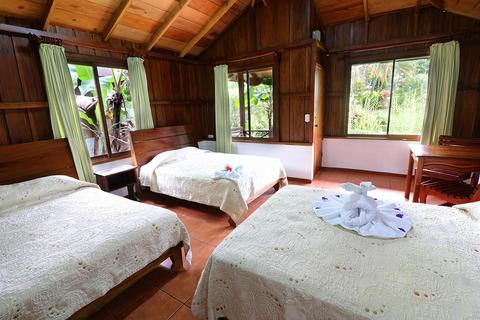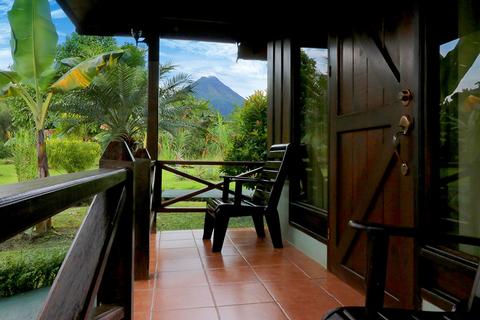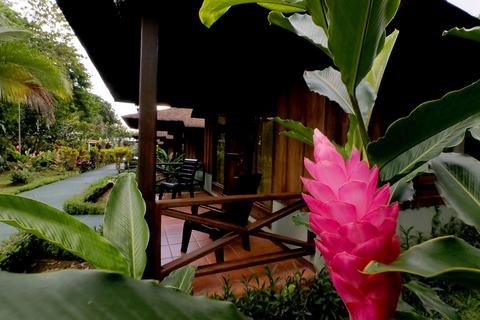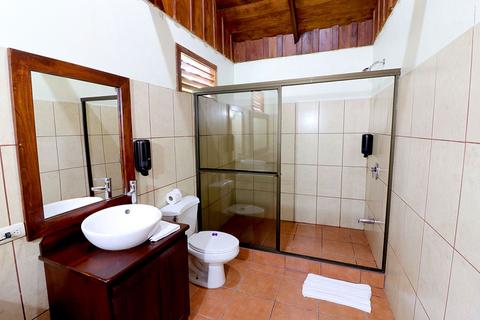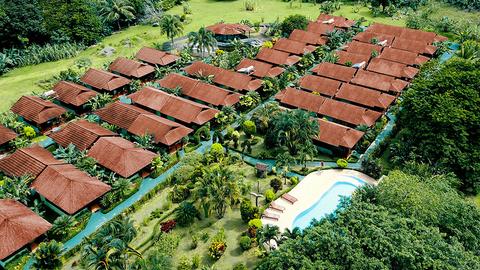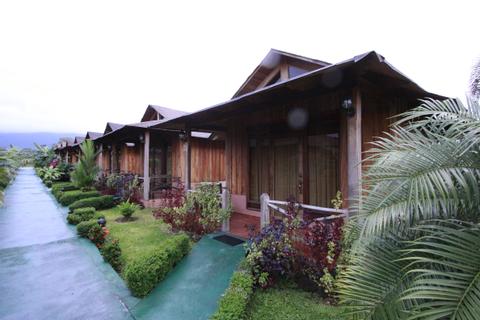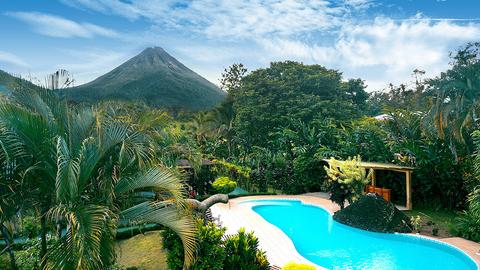 2:00 p.m. check in
12:00 p.m. check out
Swimming Pool
Wireless Internet
Free Breakfast
In a previous life, the Arenal Montechiari Hotel was a small restaurant called El Sesteo. They served delicious food to tourists after they had hiked the Arenal Volcano. Because of customer demand the restaurant decided to begin construction on rooms in 2004. The hotel has grown to satisfy the ever increasing client base. Now 21 cabins, two pools and bar accompany the restaurant.
The hotel is only 400 meters from the central park and very close to the beautiful town of La Fortuna. Surrounded by lush garden and with a spectacular view of the volcano, Arenal Montechiari is a tropical escape into the Costa Rican scenery. Each of the cabins is constructed out of indigenous wood. Each contains two double beds, air conditioning, hot water, cable television and few kitchen items such as a mini-fridge and coffee maker. Outside, each cabin has its own private terrace to view the birds and butterflies that have made the gardens there home. Wifi is available throughout the hotel.
The hotel also provides adventure packages for its more daring guests. You can go river rafting, stand up paddling or canyoneering. If you are more interested in the culture and community, the hotel offers a tour to Chachagua and an animal rescue facility.
More Property Amenities
Air Conditioning
Cable TV
Gardens
Hair Dryer
Hot Water
Kids Pool
Mini Refrigerator
Private Parking
Safe Deposit Box
Accommodations
Air Conditioning
Cable TV
Hair Dryer
Hot Water
Mini Refrigerator
Safe Deposit Box
Air Conditioning
Cable TV
Hair Dryer
Hot Water
Mini Refrigerator
Safe Deposit Box
Air Conditioning
Cable TV
Hair Dryer
Hot Water
Mini Refrigerator
Safe Deposit Box
Feedback from Travelers
I cannot say enough great things about our stay at Montechiari Hotel! The landscaping was beyond beautiful. You felt like you were walking through a botanical garden to get to your room. Each room is its own spacious cabin equipped with air conditioning and comfy beds. We woke up every morning to a gorgeous view of Arenal from our porch. The breakfast was delicious and the staff was as nice as they come. The hotel is an easy five minute walk from the town. It was perfect for those who want to be away from the hustle bustle of downtown. I felt safe and at home the entire time! 10/10
Nice grounds! Very basic and simple accommodations. A few shelves, hooks etc. would have been nice to settle in better. A very tasty typical breakfast was included. Close walk to town. Loved the towel art!
very quaint...loved the cabins and the grounds were meticulous, pool was great and the view of the Volcano was lovely to wake up to each morning
Similar Hotels