Located on Playa el Jobo, Dreams Las Mareas resort places you directly on a renowned stretch of coastline in the Guanacaste Region of Costa Rica. This all-inclusive resort experience will allow everyone in your group to have the active or relaxed vacation of their dreams.
Featured in:
Beachfront, Luxury, All Inclusive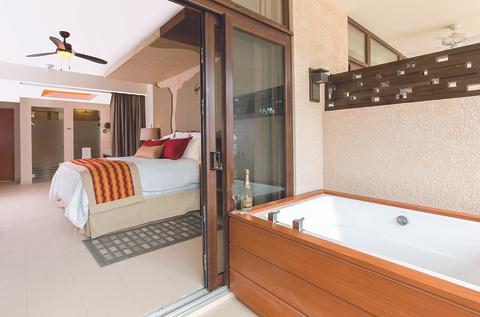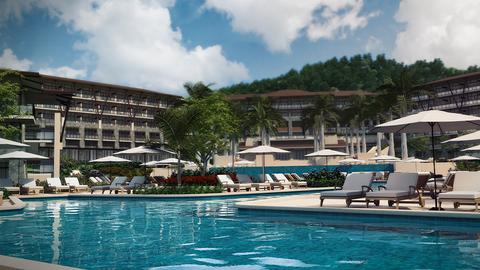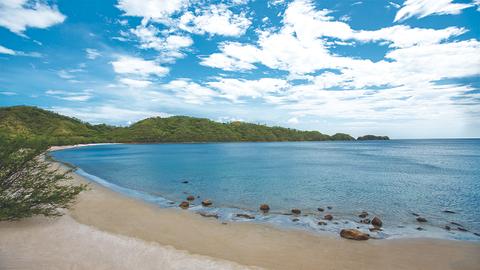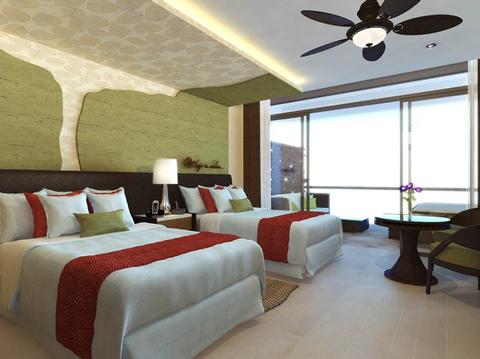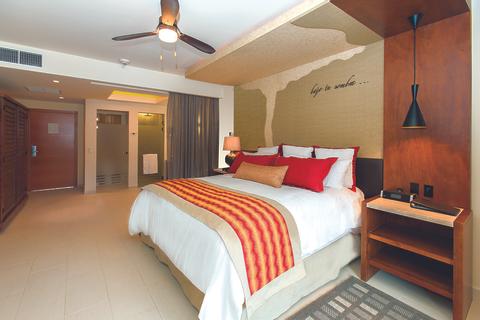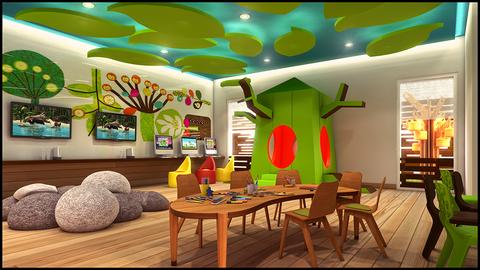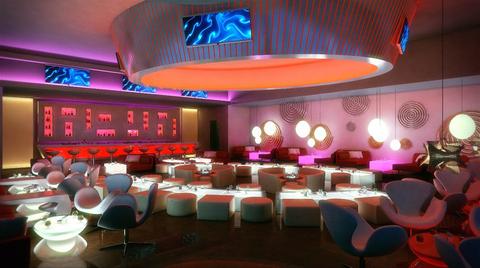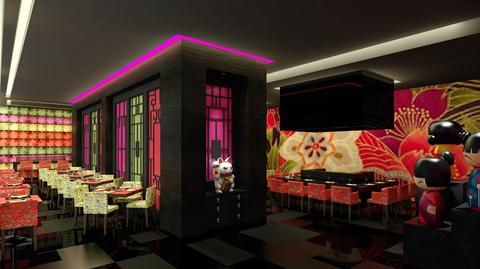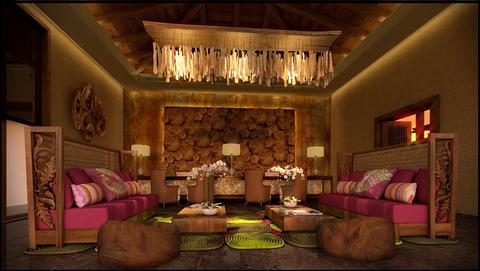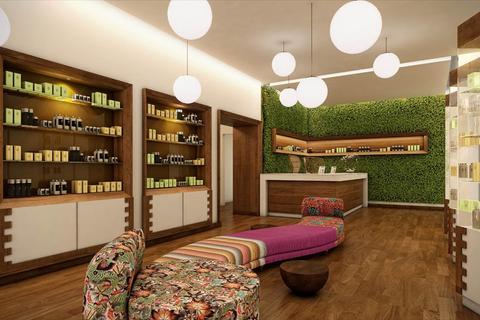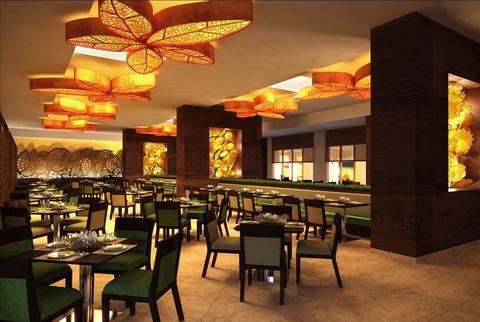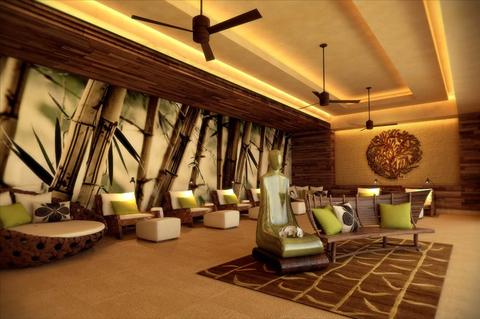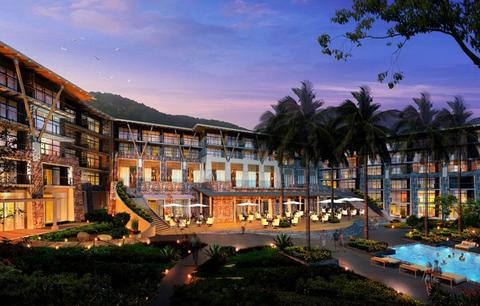 3:00 p.m. check in
12:00 p.m. check out
Free Breakfast
Wireless Internet
Restaurant in Hotel
Spa Services
Attractions & Sites
60 km
You'll have plenty of opportunities to explore Costa Rica's sun and sand at Dreams Las Mareas. But with destinations like the Rincón de la Vieja National Park, you'll want to make sure to plan a few daytrips. Rincón de la Vieja is named for the active volcano that is located in the northern side of the park. It's located a little under a 2-hour drive from the resort. Hikers should seek out the park's stunning waterfalls, like Oropendola Waterfall and La Victoria Waterfall. Dreams Las Mareas is even closer to the Guanacaste National Park – with permission from the National Parks Service, you can visit this unspoiled paradise for a memorable afternoon of bird watching. And when you return to your hotel, you'll have Playa el Jobo and the surrounding beaches to explore. Check out the hotel's event schedule to see what live entertainment will be provided during your stay.
Dreams Las Mareas offers an incredible variety of restaurants. On the grounds you'll find 5 full-service restaurants. These include Mexican, Italian, and Asian cuisine. There's also a World Café and an international buffet. In addition to the restaurants, there are 2 grills where you can sample fresh seafood, and a cafe where you can grab a small snack.
This resort provides a number of bars and lounges, each situated so you can get the most out of the Costa Rican scenery. The oceanfront bars are some of the most popular. You also have the option of picking out your own happy hour hotspot – there is beachside service available to bring your drink to the water's edge. Each of the bars stocks top-shelf spirits.
Your stay at Dreams Las Mareas comes with plenty of opportunities for you to pamper yourself and relax. From 8 a.m. to 8 p.m., you can visit the fully equipped fitness center. Visit the spa for massages and facials, and make an appointment at the salon for whatever hair or nail treatment strikes your fancy. In the meantime, younger visitors will have plenty to do besides hang out on the beach. There is a teen hangout spot as well as a kid's play area.
In your room, you'll have a stocked mini-bar and 24-hour room service. If you're the hands-on type, help yourself to the coffee and tea station in your room. You can feel secure with your valuables locked the room's safety deposit box while you're exploring the resort.
You won't find cleaner rooms anywhere else, thanks to the twice-daily maid service. Rooms come with irons and ironing boards. All of the rooms and suites have private bathrooms, outfitted with hot tubs and hair dryers.
You'll stay entertained with the 42-inch satellite TV in your room. And of course, each room has unlimited, free Wi-Fi. But technology is the least important part of your stay – the balcony (or terrace) doors let in the warm Costa Rican sun, and cool breezes from the jungle.
More Property Amenities
Alarm Clock
Cable TV
Breakfast Available
Coffee Service
Gardens
Hair Dryer
Hot Water
Internet Access
Iron & Ironing board
Jungle View
Laundry Service
Mini Bar
Mini Refrigerator
Ocean View
Room Service
Safe Deposit Box
Telephone
Bar
Conference Rooms
All Meals Included
Accommodations
Preferred Master Suite Swimout Oceanfront
Sleeps 2
Alarm Clock
Cable TV
Hair Dryer
Hot Water
Iron & Ironing board
Mini Bar
Mini Refrigerator
Safe Deposit Box
Telephone
Wireless Internet
Living Room
Junior Suite Ocean View
Sleeps 3
Alarm Clock
Cable TV
Hair Dryer
Hot Water
Iron & Ironing board
Mini Bar
Mini Refrigerator
Safe Deposit Box
Telephone
Wireless Internet
Preferred Club Junior Suite Ocean View
Sleeps 2
Alarm Clock
Cable TV
Hair Dryer
Hot Water
Iron & Ironing board
Mini Bar
Mini Refrigerator
Safe Deposit Box
Telephone
Wireless Internet
Preferred Club Junior Suite Tropical View
Sleeps 3
Alarm Clock
Cable TV
Hair Dryer
Hot Water
Iron & Ironing board
Mini Bar
Mini Refrigerator
Safe Deposit Box
Telephone
Wireless Internet
Preferred Club Junior Suite Swimout Tropical
Sleeps 3
Alarm Clock
Cable TV
Hair Dryer
Hot Water
Iron & Ironing board
Mini Bar
Mini Refrigerator
Safe Deposit Box
Telephone
Wireless Internet
Junior Suite Pool View
Sleeps 3
Alarm Clock
Cable TV
Fan
Hair Dryer
Hot Water
Iron & Ironing board
Mini Bar
Safe Deposit Box
Wireless Internet
Preferred Master Suite Swimout Tropical View
Sleeps 2
Alarm Clock
Cable TV
Hair Dryer
Hot Water
Iron & Ironing board
Mini Bar
Mini Refrigerator
Safe Deposit Box
Telephone
Wireless Internet
Living Room
Preferred Master Suite Tropical View
Sleeps 2
Alarm Clock
Cable TV
Hair Dryer
Hot Water
Iron & Ironing board
Mini Bar
Mini Refrigerator
Safe Deposit Box
Telephone
Wireless Internet
Living Room
Preferred Presidential Suite Oceanfront
Sleeps 2
Alarm Clock
Cable TV
Hair Dryer
Hot Water
Iron & Ironing board
Mini Bar
Mini Refrigerator
Safe Deposit Box
Telephone
Wireless Internet
Living Room
Preferred Presidential Suite Swimout Oceanfront
Sleeps 2
Alarm Clock
Cable TV
Hair Dryer
Hot Water
Iron & Ironing board
Mini Bar
Mini Refrigerator
Safe Deposit Box
Telephone
Wireless Internet
Living Room
Junior Suite Tropical View
Sleeps 3
Alarm Clock
Cable TV
Hair Dryer
Hot Water
Iron & Ironing board
Mini Bar
Mini Refrigerator
Safe Deposit Box
Telephone
Wireless Internet