The Macaw Lodge is an authentic eco lodge in Cerros de Turrubares. Set within the Central Pacific region of Costa Rica, this hotel offers comfortable accommodations and unmediated access to the outdoors.
Featured in:
Eco Lodges, Sustainable, Yoga, Great for Families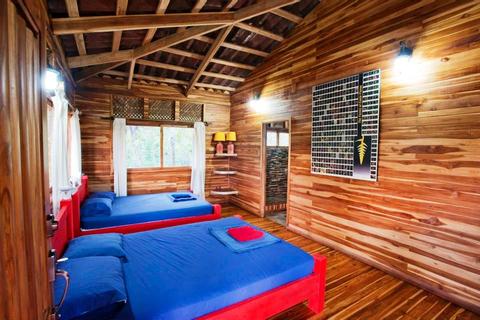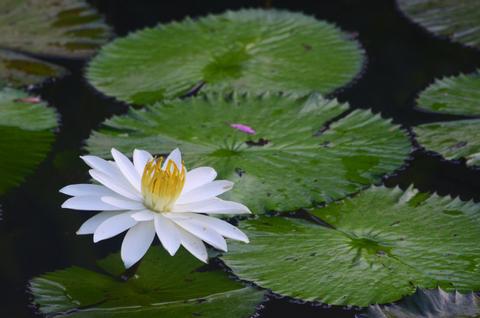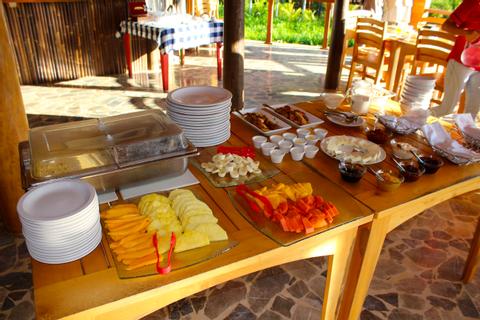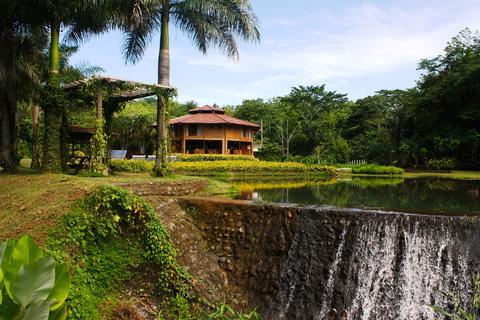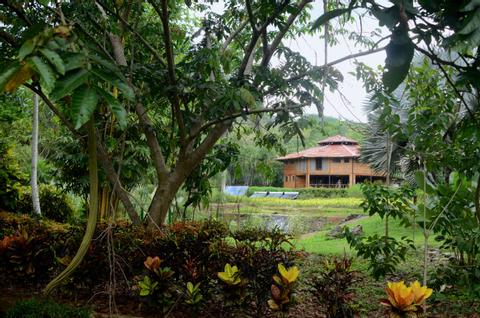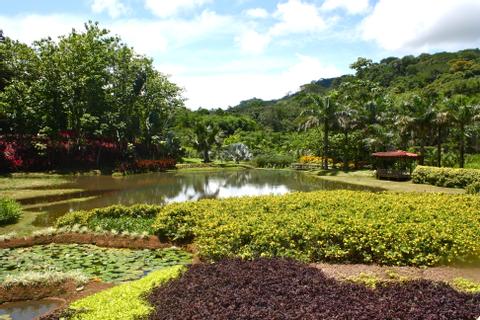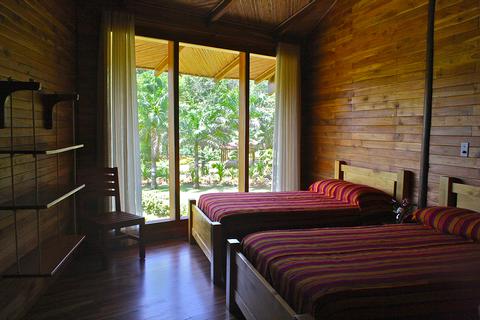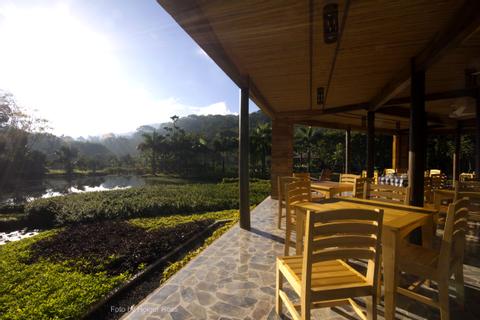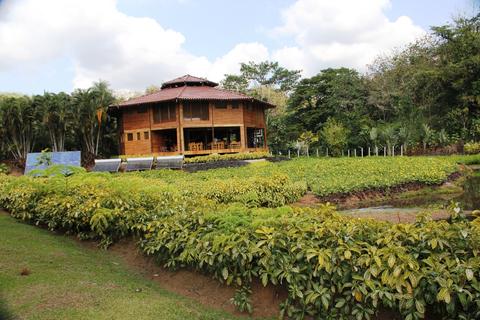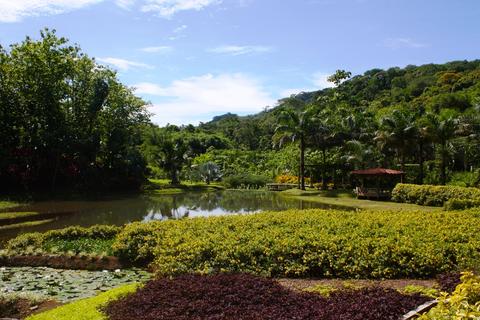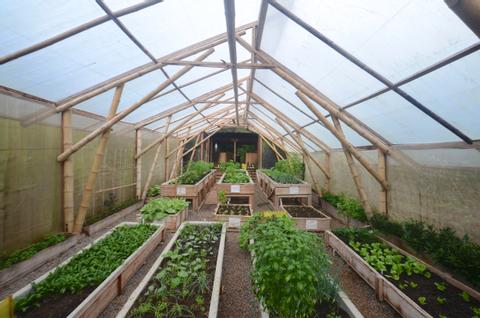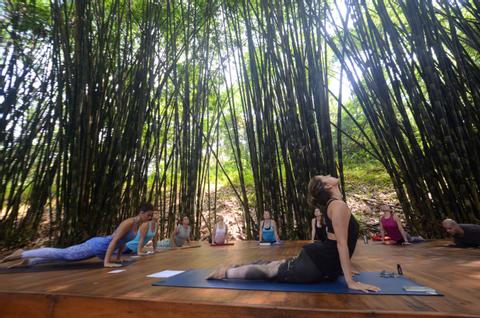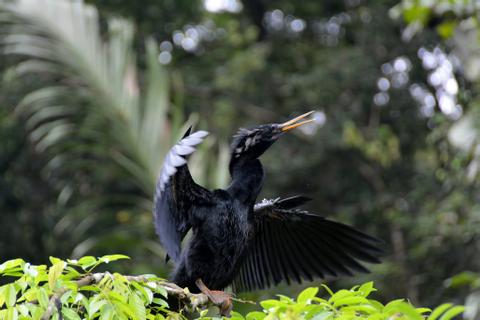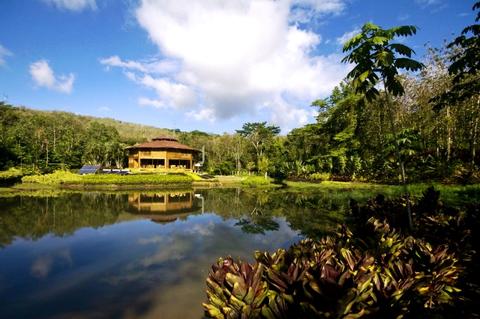 2:00 p.m. check in
12:00 p.m. check out
No children allowed
Restaurant in Hotel
Wireless Internet
Cerros de Turrubares is set in the countryside near Costa Rica's central Pacific coast. While fairly remote, this area is close to both the Carara National Park and the Pacific coastline. The Carara National Park has several hiking trails and good wildlife viewing, while the Pacific coastline is a good place to surf, swim, or kayak.
The Macaw Lodge is a small hotel that is built in harmony with the environment. Guests enjoy easy access to the outdoors and accommodations that are comfortable and contemporary.
Accommodations include eight rooms and four cabins, all of which fit seamlessly with the natural surroundings. They have beautiful wooden walls, high ceilings, and large windows.
Each of the rooms has two full beds with therapeutic mattresses and sheets made from bamboo fibers. The private bathrooms have marble floors and solar-heated showers. Large screened windows and ceiling fans keep the rooms cool.
The cabins are furnished with one queen-size bed and two single beds. They have a fully equipped kitchen, which is ideal for guests who want to cook, as well as a covered balcony with rocking chairs. The cabins are a great choice for guests who want more space and independence.
Guests may enjoy a number of activities at the Macaw Lodge. You can head to the outdoor yoga studio to practice postures in nature or walk through primary forest to a waterfall. Visits can be made to the hotel's botanical gardens, which include an impressive collection of heliconias, vines, palm trees and aquatic species, and you can tour the hotel's cacao, coffee, and mangosteen plantations.
Breakfast is included and other meals are optional. All food is locally sourced, filling, and tasty. The restaurant has covered outdoor seating and a marvelous view of the botanical gardens.
The Macaw Lodge is 100% sustainable and self sufficient. All buildings were constructed with timber from the hotel's own tree plantations and all electricity is produced using solar panels. Water is conserved via dual-flow toilets and low-flow showerheads; the water, in fact, comes from the farm's very own springs.
More Property Amenities
Breakfast Available
Coffee Service
Fan
Hot Water
Internet Access
Kitchen
Telephone
Accommodations
Main Building Room - 3 Meal Package
Sleeps 4
Main Building Room - 2 Meal Package
Sleeps 4
Fan
Hot Water
Wireless Internet