Casa Ramon is a large, luxurious guesthouse in the small beach town of Dominical. It has six bedrooms and eight bathrooms, and can accommodate up to 14 guests.
Featured in:
Honeymoon, Hilltop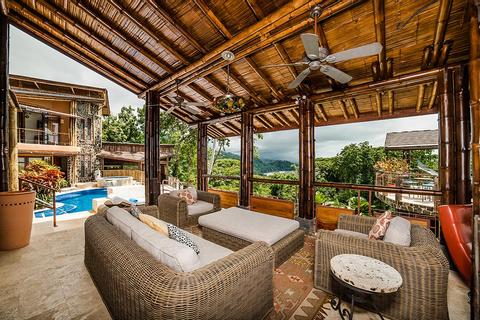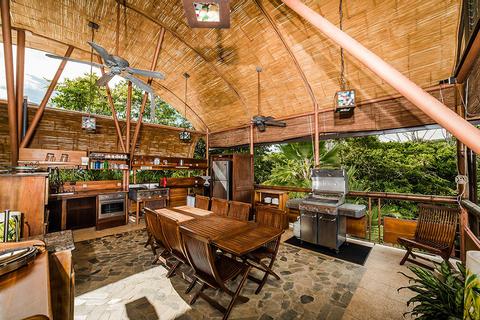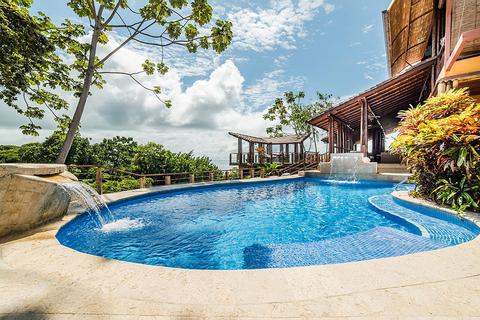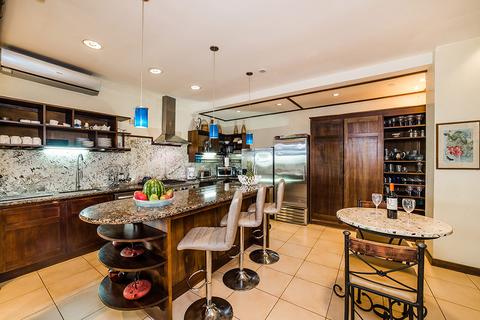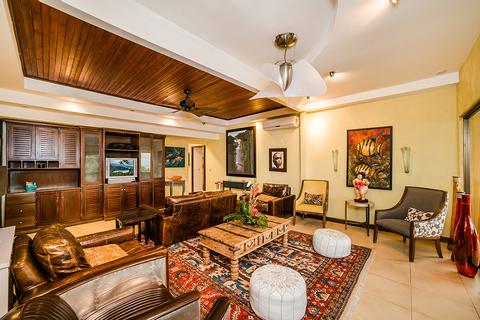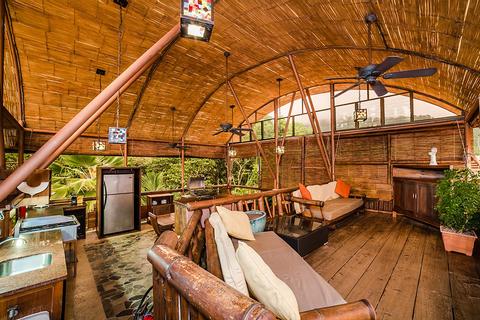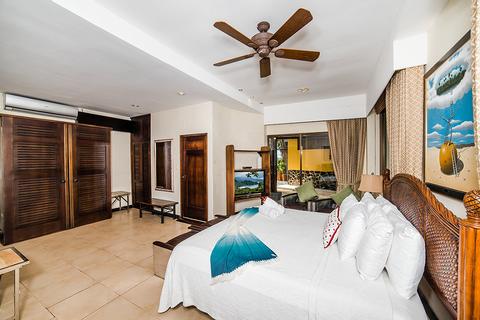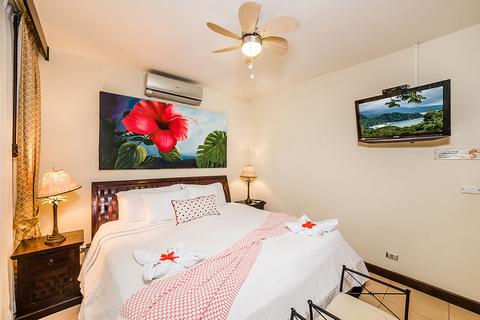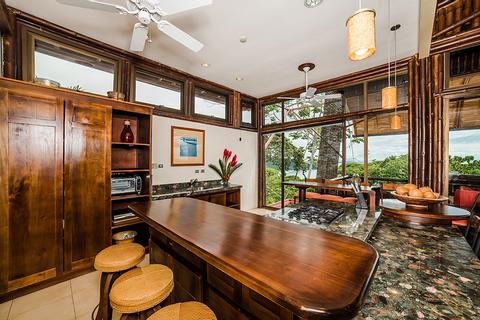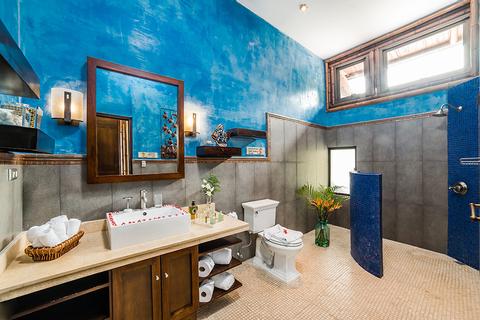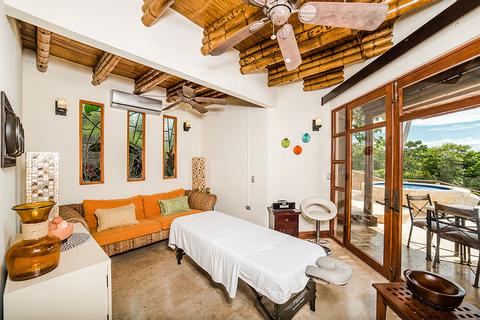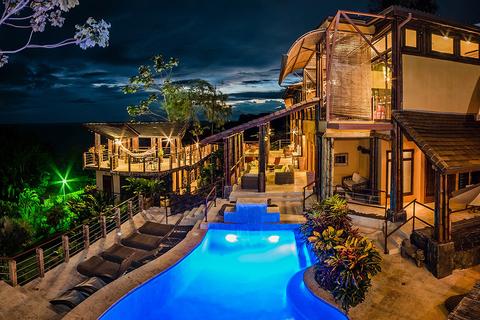 2:00 p.m. check in
12:00 p.m. check out
Spa Services
Swimming Pool
Attractions & Sites
7 km
11 km
Dominical Beach has become a surfing destination in recent years. Just a short distance south of Dominical Beach you can go swimming at Dominicalito Beach. Leave the shore to go on a snorkeling trip near Cano Island. In the forest of next-door Uvita you can take a horseback riding tour to Nauyaca Waterfalls – enormous waterfalls that have a nice plunge pool for swimming. You can drive about an hour north of Casa Ramon to Los Quetzales National Park. This park is hugely popular among bird watchers, who flock from all over the world for a chance to see the quetzal's blue-green plumage.
Bamboo, stone, and recycled glass dominate the design of the house. There are communal spaces that have high ceilings made from wooden slats, which makes these spaces feel like they blend with the surrounding landscape. The larger bedroom has a cozy sitting room, and there's a lounge on the second floor that is large enough for your entire group to gather.
All of the rooms come with luxurious furniture, and each of the bedrooms has luxurious fixtures. Rooms here come with SKY TV, and you can access Wi-Fi throughout the entire house. Natural light, pale colors, and an airy floor plan make the rooms in this house feel as tranquil as they are colorful.
There is a fully equipped kitchen, staffed by your own private chef. In the dining room you and your companions can sit around a long, wooden dining room table. You can keep your luggage fresh using Casa Ramon's handy laundry room.
The spa has fresh flowers and soft robes, and incorporates aromatherapy into pampering treatments. They offer a rejuvenating menu of massages and skin treatments, including reflexology massage and deep tissue massage.
In the courtyard you can go for a dip in the pool, which is outfitted with its own small waterfall. Next to the pool you can strike a pose on the patio, which was created to facilitate a calming yoga session. As you make your way down the outdoor stairs you'll walk past Casa Ramon's koi pond. And from every window and the lookout deck you will have a stunning view of the countryside.
More Property Amenities
Air Conditioning
Bar
Cable TV
Fan
Hair Dryer
Hot Water
Kitchen
Ocean View
Accommodations
Air Conditioning
Cable TV
Fan
Hair Dryer
Hot Water
Living Room
Air Conditioning
Cable TV
Fan
Hair Dryer
Hot Water
Living Room
Air Conditioning
Cable TV
Fan
Hair Dryer
Hot Water
Living Room
Air Conditioning
Cable TV
Fan
Hair Dryer
Hot Water
Living Room
Air Conditioning
Cable TV
Fan
Hair Dryer
Hot Water
Living Room
One Bedroom Honeymoon Suite
Sleeps 2
Air Conditioning
Cable TV
Hair Dryer
Hot Water
Similar Hotels