The Copa De Arbol Beach and Rainforest Resort is nestled amongst 70 acres (28 ha) of pristine rainforest reserve along the South Pacific coastline. Between Drake Bay and Corcovado National Park, this luxurious beachfront eco-resort caters to those travelers seeking an "off-the-beaten-path" rainforest and ocean experience.
Featured in:
Beachfront, Eco Lodges, Boutique, Best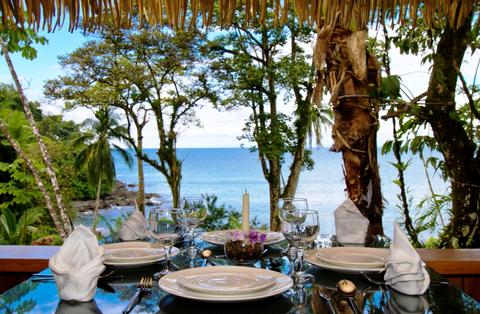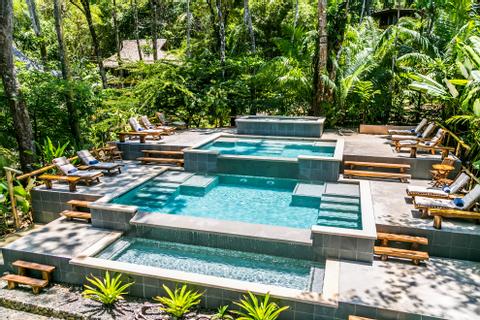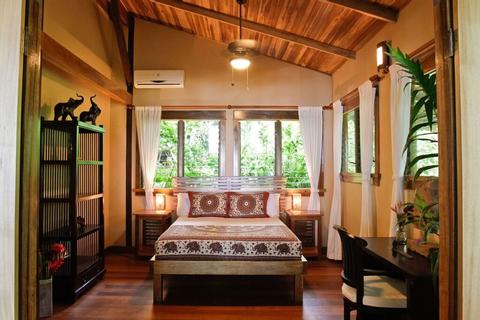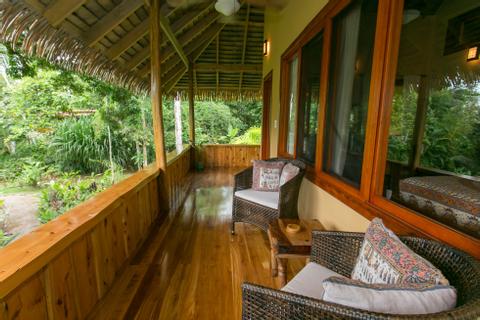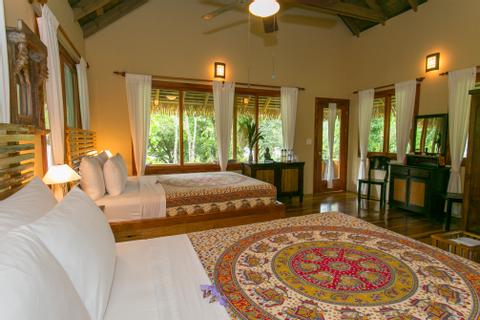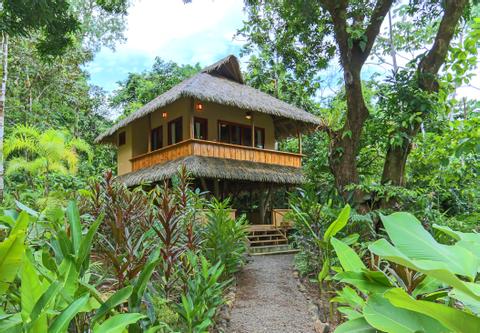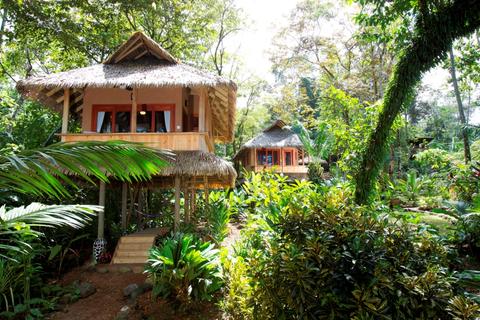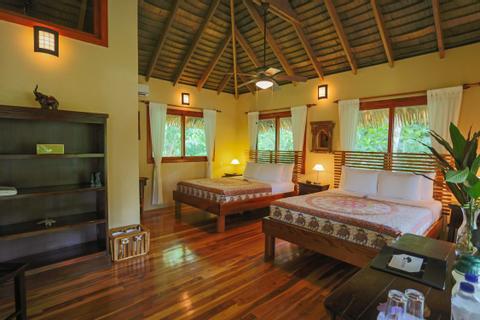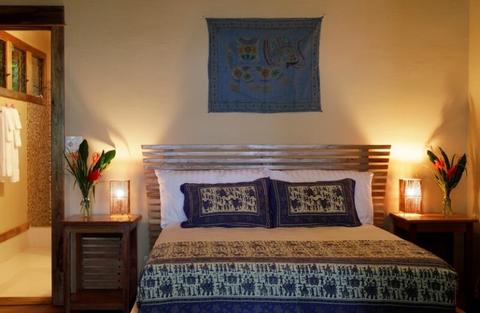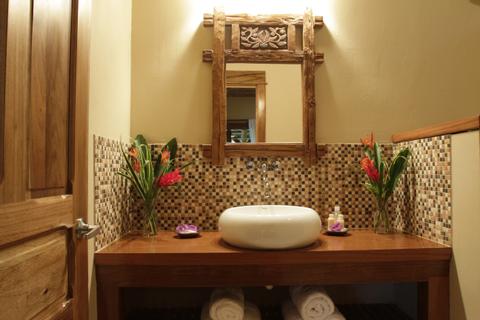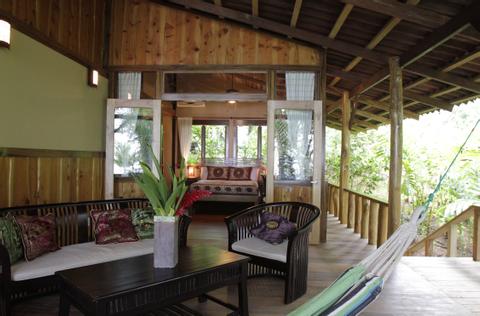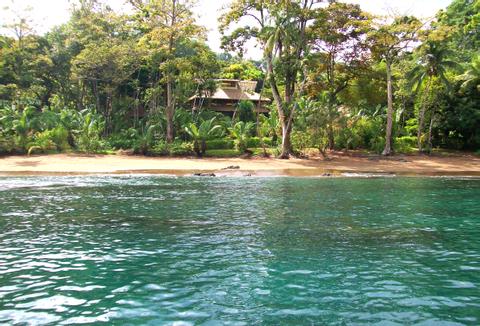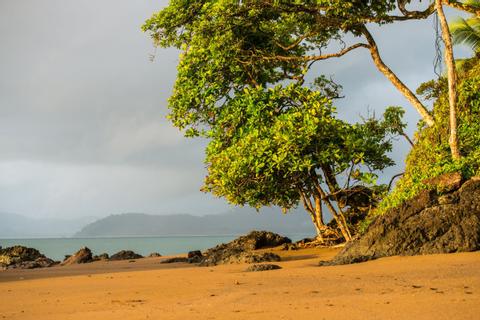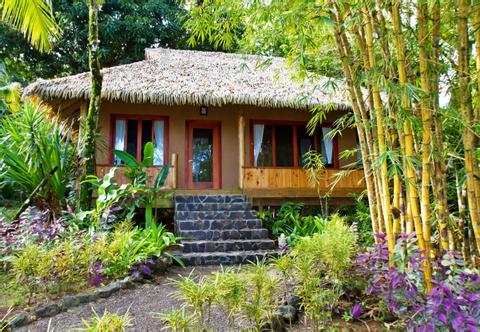 2:00 p.m. check in
12:00 p.m. check out
Restaurant in Hotel
Wireless Internet
In one of the most remote and untouched places on Costa Rica's Pacific coast, the Copa Del Arbol Beach and Rainforest Resort is an eco-adventurers paradise. Miles of hiking trails provide visitors with endless access to small coves and beaches, lush tropical rainforest, freshwater lagoons, and areas to view exotic wildlife, like toucans and scarlet macaws. Without roads, discos, or shopping malls, this resort is accessible only by boat and not a place for all visitors.
With over 20 years of experience on the land, the owners of Copa Del Arbol have a strong understanding of the local environmental and social challenges. They are committed to a holistic approach to preservation and conservation of local resources and the development of a more comprehensive understanding of the local ecology. Through the use of recycled materials and locally produced food, the Copa Del Arbol provides comfort without sacrificing the local environment. The open-air, beachfront restaurant prides itself in its culinary creations and cocktails crafted from local fruits, vegetables, and meats.
For those wishing to explore the surrounding area, the staff at Copa Del Arbol can arrange unique and authentic activities for each visitor. With a variety of hiking options in Corcovado National Park and day long scuba diving excursions to Drake Bay and Caño Island, the ocean and tropical rainforest provide options for all desires. After kayaking, paddling, and snorkeling in the local bays, treat yourself to a relaxing massage or stretch out those muscles with an afternoon yoga session.
*Note: *Copa del Arbol is not suitable for children under 4 (occasional exceptions). The hotel will be closed September, October and November 2017.
More Property Amenities
Air Conditioning
Balcony
Bar
Beach Access
Coffee Service
Fan
Hammocks
Hot Water
Internet Access
Jungle View
Massage
Ocean View
Telephone
Yoga Lessons
Accommodations
Air Conditioning
Balcony
Fan
Feedback from Travelers
Great reaction when we showed up during their closed season.
Beautiful lodge with fabulous staff. Absolutely love this place.
The staff were excellent and friendly. The location (being surrounded by jungle and beach) made this location a special place. Experiencing the guided hike in Corcovado was a once in a life time feeling.
Similar Hotels