Drake Bay
Resting on the northern side of the Osa Peninsula, Drake Bay (Bahía Drake) is an adventure-seekers paradise. It is named after Sir Francis Drake who is believed to have ventured here in the late XVI century.
Drake Bay
South Pacific, Costa Rica, Central America
With scattered hotels and lodges, Drake Bay is the ideal vacation spot for those wishing to relax and escape from it all. If, after you have arrived, you decide that the isolation is too much, the rustic area around the bay provides a plethora of activities at your disposal. These include scuba diving, swimming, snorkeling, kayaking, horseback riding, hiking (Corcovado National Park), sport fishing, bird-watching or exploring the miles of deserted picturesque coastline.
The quest to get to Drake Bay is an adventure all by itself. From Palmar Norte, head south 9.3 mi (15 km) towards the town of Sierpe. Taxis and buses, which leave multiple times per day, are both convenient methods for making the connection. Once in Sierpe, you can catch a ride down the Sierpe River (Río Sierpe) with a water taxi or a boat. The two hour trip down the river may give the impression of how the area was when Sir Francis Drake himself careened his vessel. Closer to the town of Drake Bay, is a small airport with direct 45 minute flights to and from San Jose, which leave daily.
Access to the bay is possible with the help of a dirt road during the dry season, however, some of the most memorable and scenic spots can only be reached by boat. Flooding can cause the road leading to Drake to be impossible to pass, so depending on the season, your rental car may not be able to venture past Sierpe. River taxis are the most common form of transportation and give vacationers a lift to the bay for a fairly modest price.
Drake Bay is located 20 mi (32 km) southwest of Palmar. The closest entrance to Corcovado National Park is San Pedrillo, positioned to the south 10 mi (16 km) along the palm lined, shimmering coastline. After paying an entrance fee, hikers can wander in wonder among the various trails that wind throughout the protected park, discovering for themselves why this area, rich in rain forest and wildlife, is so amazing.
Two protected zones abut Corcovado National Park to the southwest of Drake. Protecting an assortment of beach and tropical forest, the 1,235 acre (500 ha) Punta Río Claro National Wildlife Refuge (Refugio Nacional de Vida Silvestre Punta Río Claro) occupies the hills south of the small town of Agujitas. Further south along the coast is the Campanario Biological Reserve (Reserva Biológica Campanario), which offers courses in Neotropical Ecology and very rustic accommodations.
Drake Bay provides a wonderful base to explore the uninhabited Caño Island (Isla del Caño) and the Caño Island Biological Reserve (Reserva Biológica Isla del Caño). One of the most popular and pristine snorkeling locations in the area, the island has remnants from an ancient civilization that carved stone spheres dating back to pre-Columbian eras. The reserve makes up 740 acres (300 ha) of beautiful protected land with trails allowing you to explore this sacred anomaly. Its beaches are frequently visited by olive Ridley sea turtles, who venture ashore to lay their eggs on the sandy beaches. Just offshore, whales and dolphins like to congregate in the temperate waters. Many tours to the island are available from Drake, as the island sits about 10 miles (16 km) offshore.
Currently no ATM or bank exisits in Drake Bay.
Get your Perfect Vacation!
Free Custom Vacation Planning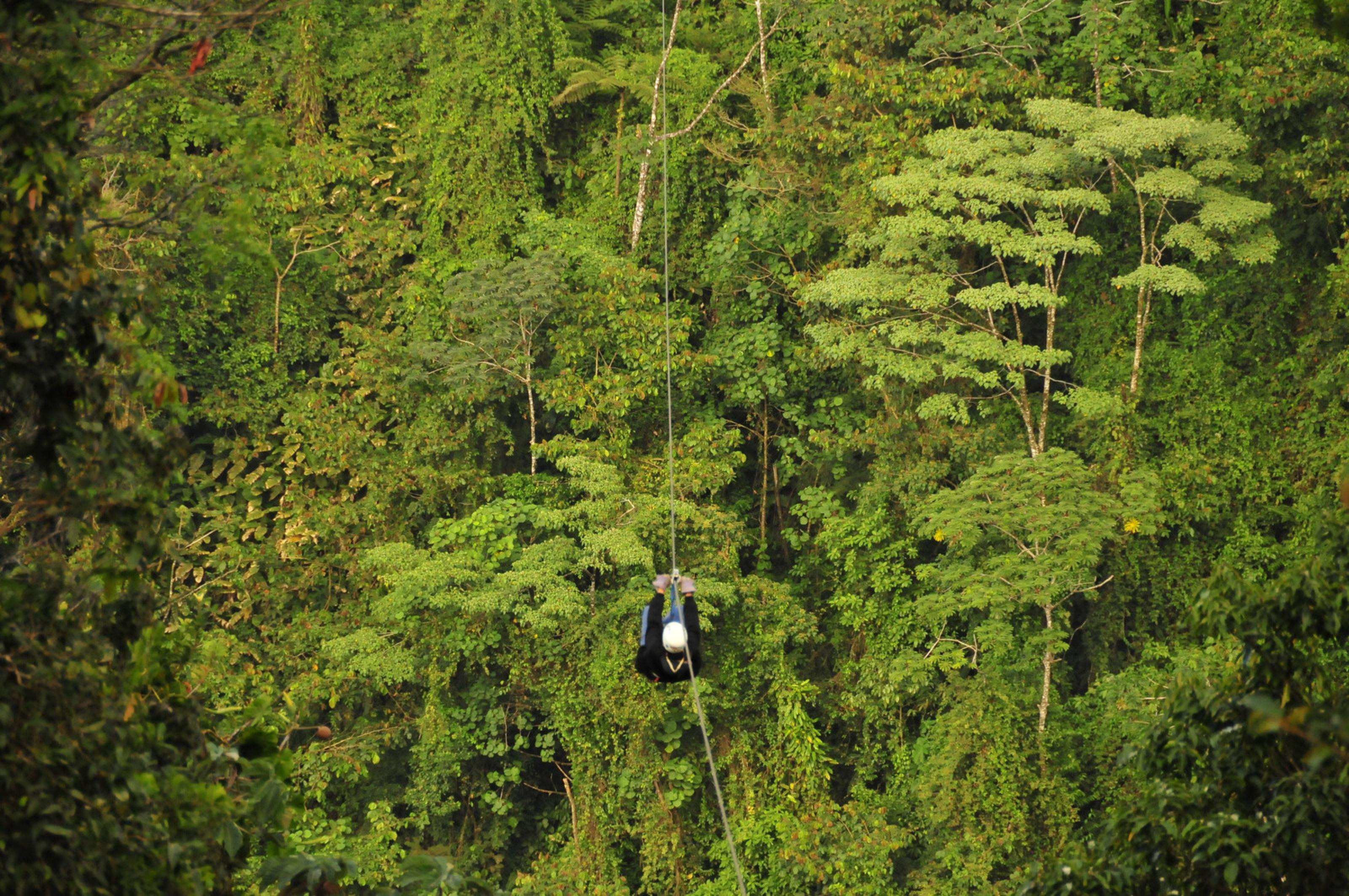 Is Your Planning Service Free?
Yes it's free! AND our expert planners provide additional guide and services to ensure your trip plan is perfect. Not only do you get the same rates as if you book directly with hotels and tours, our service also includes 24 hours in-country support and seamless transportation logistics. Furthermore, real people, our local experts, are here to offer support every step of the way -- from the moment you start your plan to when the actual trip ends.
How Does Your Service Work?
We do more than book your reservation -- our expert planners guarantee that your vacation experience is everything you want it to be, no regrets. Imagine a one-stop-shop travel planning experience. You can customize your trip through seamless conversations over the phone, email, or chat. From planning, booking, to hassle-free payments, you won't have to worry about anything other than having a good time.
Can I Trust You?
We have planned over thousands of vacations for people just like you. Our mission to make travel planning easier for anyone began in 2006 in Costa Rica, and it continues to this very moment. With over a decade of travel planning expertise, we are confident that we can craft your perfect vacation.
A great place to see Costa Rican wildlife without any crowds
Drake Bay was a wonderful representation of the natural wonders of Costa Rica. We enjoyed the jungle, the ocean and the river. It is a long day of travel.
Beautiful Great staff Unspoiled Great dogs
The area is very rustic. The power goes out and the wifi is sketchy but it has raw beauty.
Drake Bay was definitely in the rain forest! We saw animals daily!
LOVED this place Las Caletas Lodge was amazing in every way possible ! we did the Cano Island snorkelling and Sirena Trek both of these I would recommend to anyone going to Drake Bay . we hiked along the coast as well very enjoyable time and relaxing
The boat trip to the frigate and brown booby rookery and then up the Sierpe River was wonderful, and Jorge was a very good guide. It was here that we saw the 4th species of Costa Rican monkey...a band of squirrel monkeys (we'd seen the other 3 along the R. Frio).
We loved being off the grid, swimming and boating in the South Pacific, sighting birds at sunrise. People were very very kind and beautiful to get to know. Pura Vida, indeed!
We did the Corcovodo National park hike and the Cano Island snorkeling tour and really enjoyed both. They were both offered by Pirate's Cove. We heard amazing things about the offered night hike as well and wish we had gone on that too.
Grigo Kurt's Best fresh seafood! Bug Lady gave great night tour! Aaron Binya great tubing experience! Not at all touristy! As real as it gets.
Food at Jinetes de Osa was terrific and there was a lot of it.
We would highly recommend the Sirena tour at Corcovado Park. We love wildlife and the OSA peninsula is a fantastic place for wildlife lovers.
Everyone was friendly and welcoming. I loved the experience at Drake Bay.
We had some meals at the hotel and a very good meal at a restaurant next to the supermarket up on the left as you go up the hill. Can't remember its name!
Beautiful area. Lots of wildlife. Loved our stay here.
Really beautiful area. Great birding and great guides to help find all those beautiful birds and monkeys and crocodiles! Could have used more time here as well.
This was the other highlight of our trip. I really wished we had skipped Manuel Antonio and spent extra time here! You can easily spent 3-4 days exploring the area and jungle. I loved getting here, the hotel and the wildness of the jungle. We saw spider monkeys, scarlet macaws and an ethereal, almost spiritual encounter with the Blue Morphos butterfly. Our guide told us that when a Blue Morphos flies close to you- it's a good omen. And that's how we ended our wonderful journey in Costa Rica.
I will think of this place every day for a long time. A dream come true. Met and surpassed my expectations. I wish we had stayed there much longer. Remote, wild, friendly, bursting with wildlife and surf and jungle. Many secluded beaches all to ourselves. Great hiking. Great nature guides. We were planning our next trip there on the second day!
Excellent for nature lovers, but amenities are very limited.
Great. Great diving - biggg fish and sharks - La Sirena
Drake Bay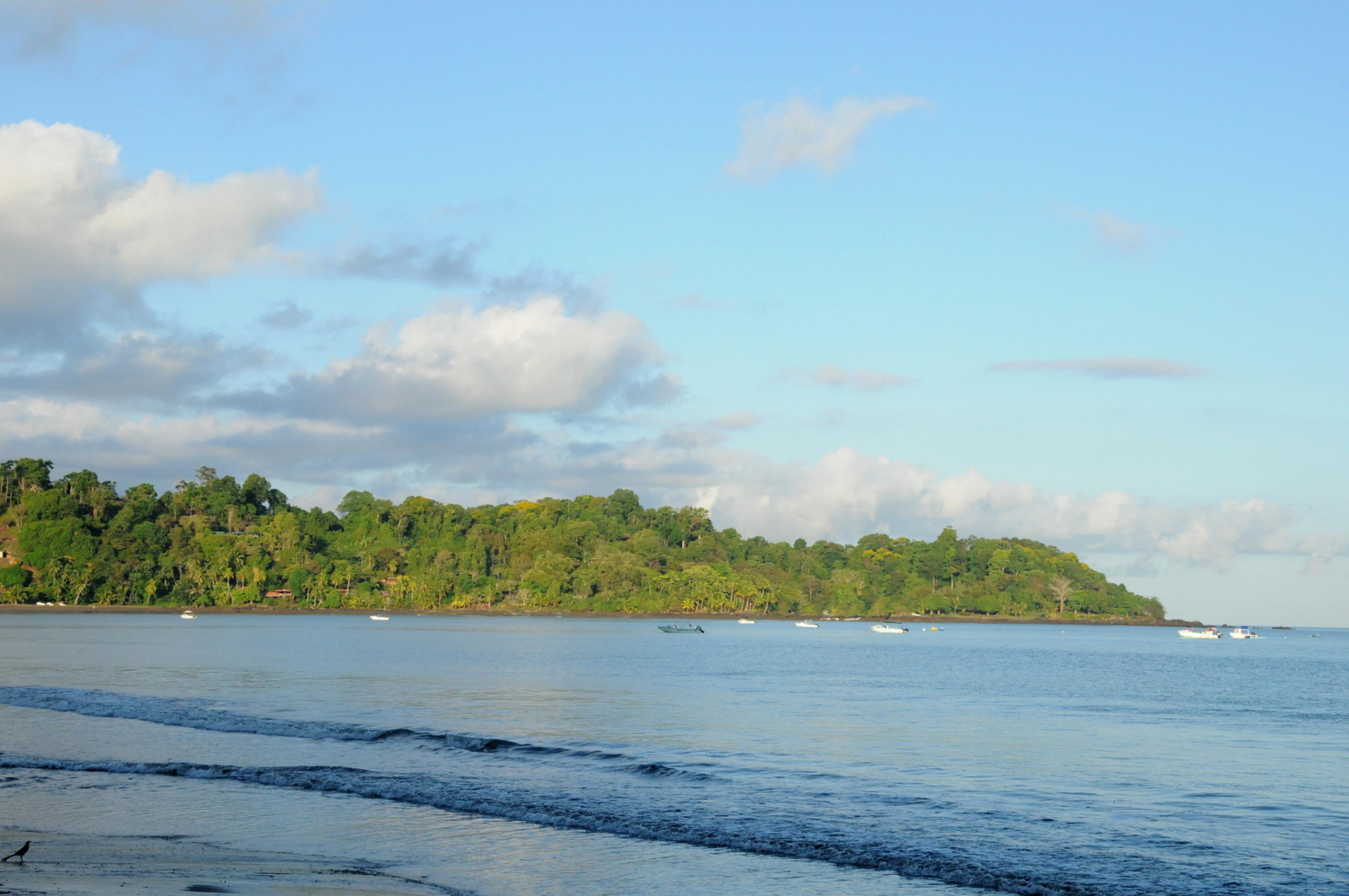 560
Anywhere.com