Hotel Jinetes de Osa
Hotel Jinetes De Osa is situated in the isolated town of Drake Bay on the northern end of the Osa Peninsula, part of Costa Rica's idyllic Puntarenas province. Due to its relative inaccessibility, Drake Bay offers visitors the chance to see a wild and supremely beautiful part of the country. The area has remained in pristine condition and is the image incarnate many would conjure up when thinking of a tropical paradise.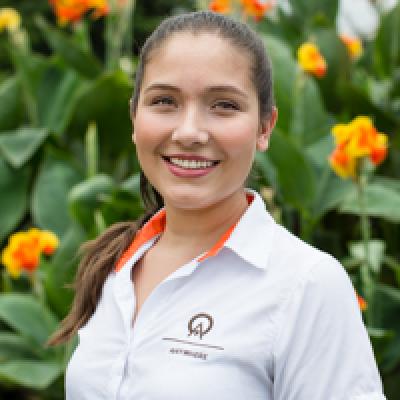 Lizza
For many, a visit to Drake Bay feels like a passage back in time. The only road leading into the northern Osa Peninsula is impassable most of the year, leaving Drake Bay refreshingly free of automobiles and large crowds of tourists. In town, a single store receives basic merchandise via boat, and a local cantina offers visitors salsa dancing every Saturday night. Its relative inaccessibility is undoubtedly part of its charm, and has helped to keep the area in excellent condition. The tourists that take the effort to make their way to Drake Bay are generally those looking for a unique and special Costa Rican experience, and they won't have any trouble finding one here.
Located near the extensive rainforest of Corcovado National Park, Drake Bay offers its visitors a wealth of opportunities to intimately interact with nature. The Corcovado National Park has some excellent wilderness hiking and wildlife viewing, and Cano Island, located in the waters just off the coast from Drake Bay, has world-class diving and snorkeling.
Situated in the midst of such biological wonder, Hotel Jinetes de Osa is a beachside resort that encourages exploration and relaxation. Accessible only by boat, getting to Hotel Jinetes requires a one-hour ride along the Sierpe River, which winds through dense jungle. Upon arrival, guests are awarded with backdoor access to secluded beaches and jungle waterfalls, as well as a forest nearby which houses one of Costa Rica's largest populations of Scarlet Macaws.
Hotel Jinetes de Osa is thoughtfully landscaped and structured in a way that blends seamlessly into the natural surroundings. The resort is comprised of three buildings, all of which sit along the beach, with twenty acres of dense rainforest flanking the accommodations. Due to its beachside location, the tranquil sound of the ocean can be enjoyed from every room, and refreshing sea breezes help to keep things cool during the hotter parts of the day. Rooms are clean and comfortable, but are minimalist in decoration, as most guests choose to spend the majority of their time outside. All rooms come equipped with double beds and fans, and seven of the nine feature private bathrooms.
Horseback riding, fishing, swimming and diving can all be easily arranged through the hotel. These activities begin early, utilizing the coolest part of the day and allowing for time during the hotter afternoons to lounge and relax.
Facility Amenities
---
Restaurant in Hotel
Free Breakfast
Wireless Internet
Spa Services
Wheelchair Accessible
Swimming Pool
Bar
Beach Access
Fan
Gardens
Hammocks
Hiking Trails
Internet Access
Jungle View
Laundry Service
Ocean View
Telephone
Facility Amenities
---
Restaurant in Hotel
Free Breakfast
Wireless Internet
Spa Services
Wheelchair Accessible
Swimming Pool
Bar
Beach Access
Fan
Gardens
Hammocks
Hiking Trails
Internet Access
Jungle View
Laundry Service
Ocean View
Telephone
Check In:
2pm
Check Out:
12pm
Hotel Jinetes de Osa Accommodations & Rooms
6 Rooms
Standard Room w/Private Bathroom - Full Meal Plan
1 Double
Superior Suite - Full Meal Plan
1 Queen +2 Single
Superior Room - Full Meal Plan
1 Double +1 Twin
Standard Room w/Private Bathroom
1 Double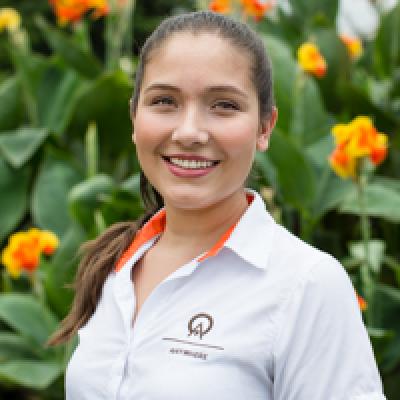 Lizza
Trip solutions to your inbox.
Rated 9.8 out of 10 based on 297 reviews
1-888-456-3212
Place is minimal, but is in a lovely spot. Loved the staff and the Bistro attached to the Hotel has great food. Snorkeling was great. Guides were lots of fun.
Wonderful food. Wonderful atmosphere. Great location. Lovely Staff.
Wonderful place, wonderful value. We'll return for certain.
We loved Drakes Bay. Our room was very special. Stunning views over the bay. Scarlet macaws and a toucan just outside our room. Excellant trips one to the Corcovado National park and one snorkling at Cano island.
This was the best hotel for us. All the hotels were great, but the idea of driving to end of the road and then walking .3 km on the beach to the hotel was awesome! Rooms 1 through 4 would be my best choice as they have the best view of the bay, are not air conditioned (which we preferred)and have a nice porch to sit. Food was fabulous and staff exceptionally caring.
We loved our hotel. The staff was great and the rooms had a great view. The only issue we had was the beds were pretty hard, but after a day of strenuous activity we could sleep on anything!
When we got off the shuttle there were two men waiting for us to take us to our hotel. They carried our luggage across the beach to the hotel. We caught the name of one, Victor, and they were both very friendly. Patrick was waiting at the hotel and welcomed us. He gave us a brief description of everything the hotel offered, what time the meals were served, where the trails went etc... The lady who worked the bar/dinning area was Kate, she was very nice and very helpful. Another Victor was the person we signed up to do any of the tours, he was also very helpful. The staff at this hotel really went out of their way to make you feel welcome and almost part of a "family". True hospitality! The only thing I would suggest is maybe an oscillating fan in the rooms because it does get hot!
We were greeted on the steps by Patrick and his wife Gizelle, the Swiss couple that manage the hotel, they turned out to be the perfect hosts. It was the perfect start to our time on the Osa Peninsula. The hotel is right next to the beach, set back a little amongst the trees. Made of wood and other natural local products. We had a superior room, which overlooked the sea and the bay. It was a large room, with 2 beds, ceiling fan and meshed windows. The bathroom was large with a big shower, nothing fancy. Towels were supplied (beach towels were available from the office). The walls are paper thin! But thats fine, as you drop off listening to the waves lapping onto the shore. Coffee and tea are delivered to your door at 5am, life starts and finishes early here. OK its not 5* but it doesn't pretend to be either, it is what it is. It has an old world charm about it. I would recommend this hotel to anyone who likes to get away from it a bit and has a sense of adventure.
Friendly staff, amazing food, clean room and beautifull place to stay!!!
My husband and I LOVED this hotel. The food was incredible! THe staff was amazing, like we had been friends for years! Their English was fabulous. It was so fun to practice my Spanish with the staff. They were so great! I can't say enough about Hotel Jinetes de Osa!
Hotel Jinetes de Osa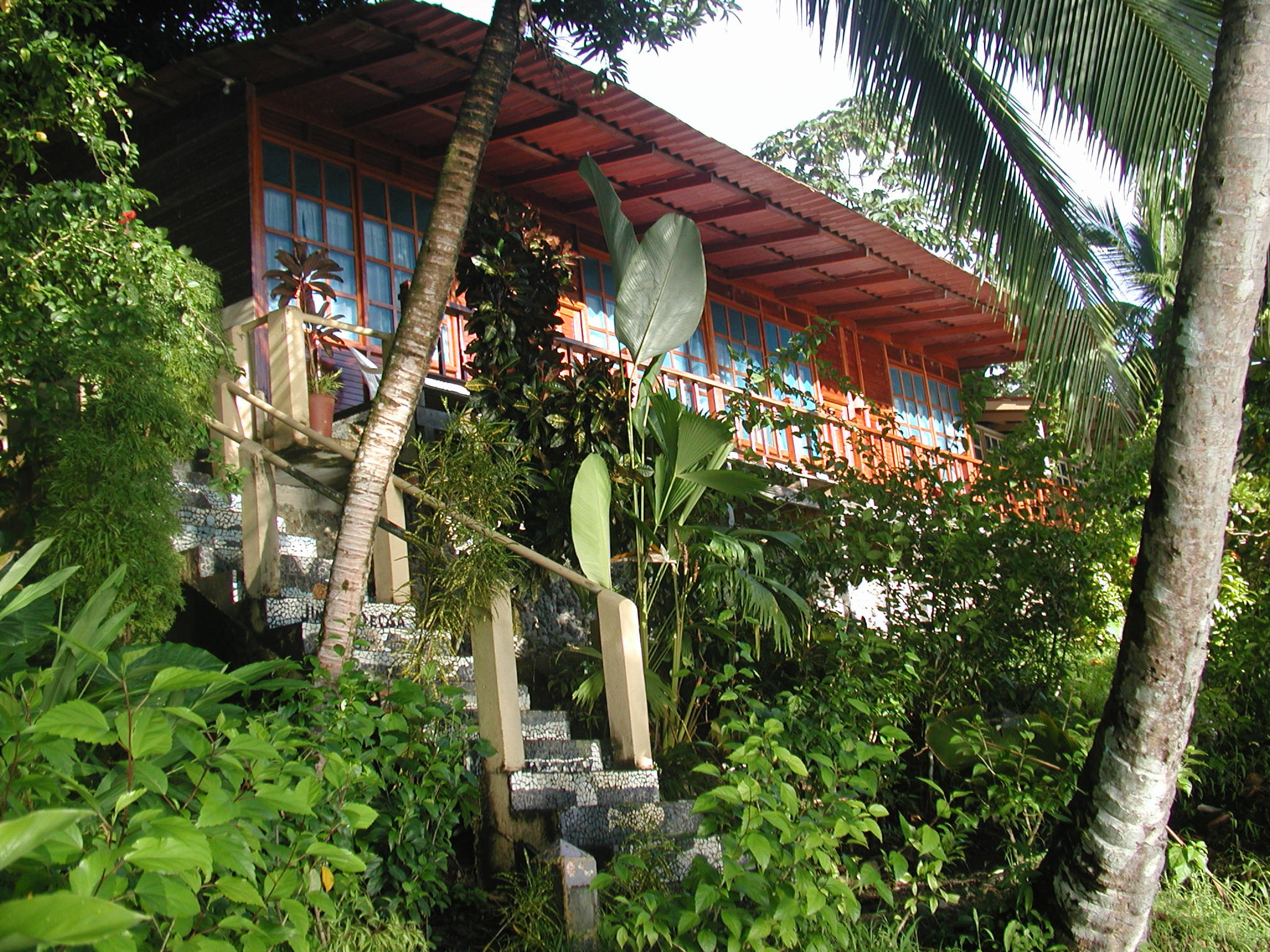 Room rates: $113
48
Anywhere.com
Get your Perfect Vacation!
Free Custom Vacation Planning
Start Planning Now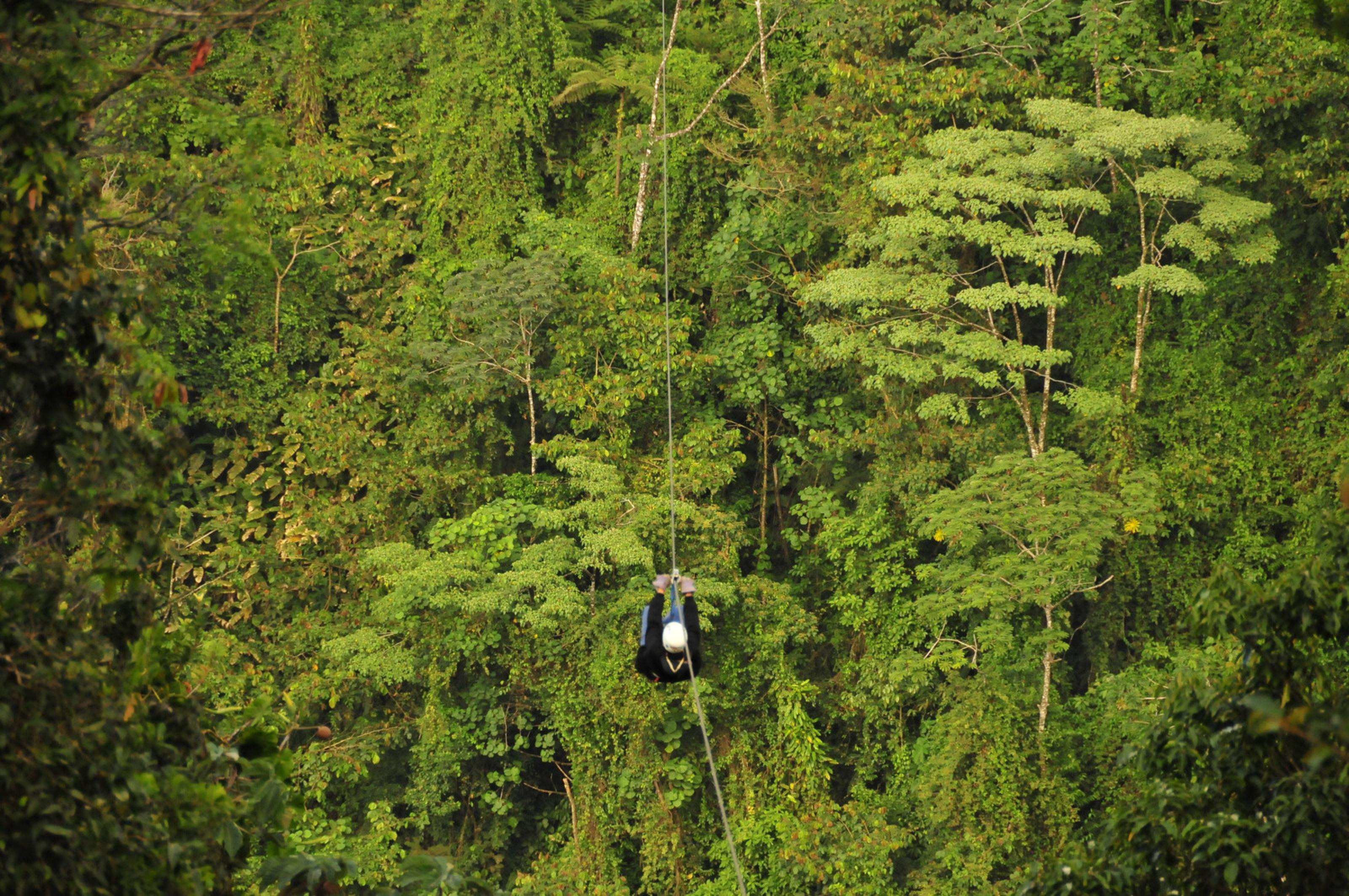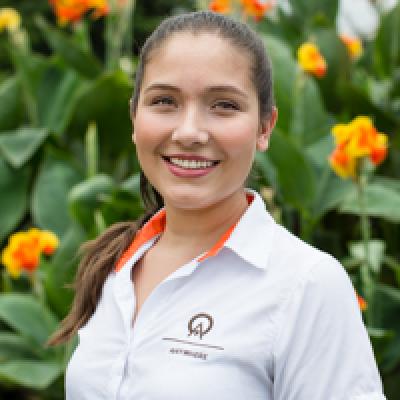 Lizza
Trip solutions to your inbox.
Rated 9.8 out of 10 based on 297 reviews
1-888-456-3212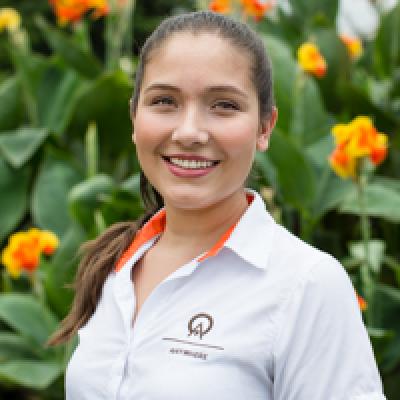 Lizza
Rated 9.8 out of 10 based on 297 reviews