Pirate Cove Hotel lies along the Osa Peninsula in one of Costa Rica's most biologically diverse locations - Drake Bay. For the avid nature lover or the outdoor adventurer, a visit to Drake Bay is the trip of a lifetime, promising encounters with some of the world's most fascinating plant and animal species.
Featured in:
Beachfront, Midrange, Cabins and Villas, Isolated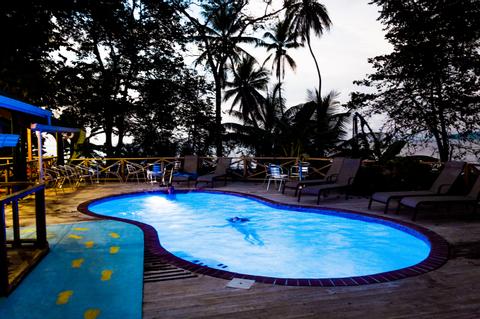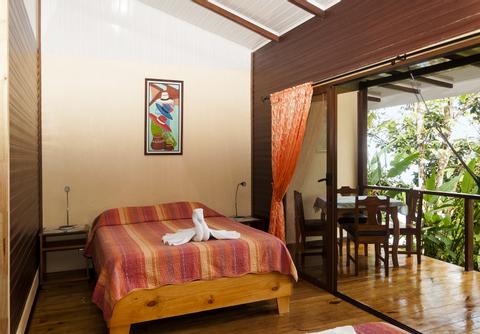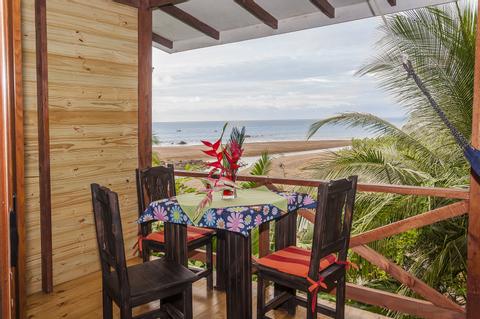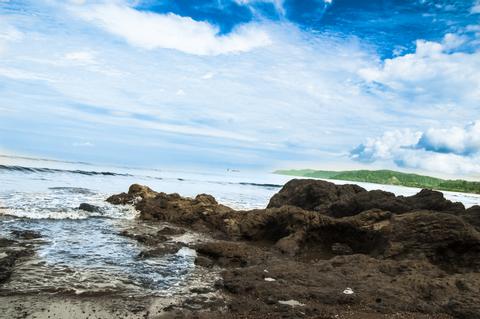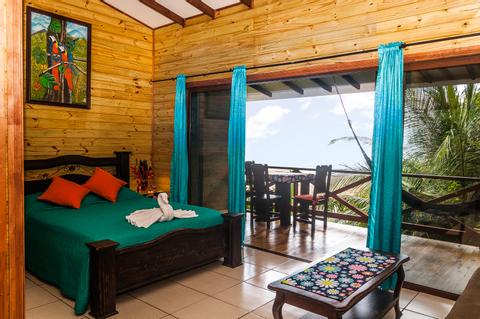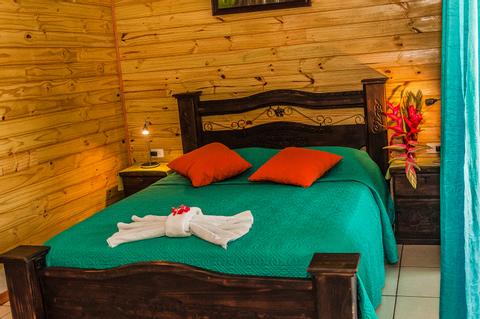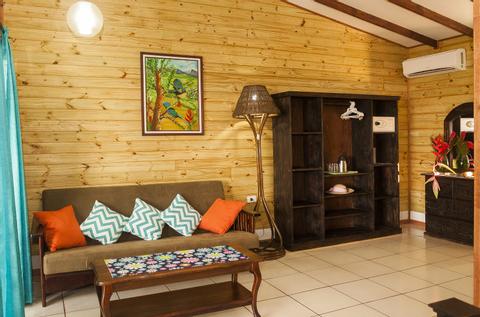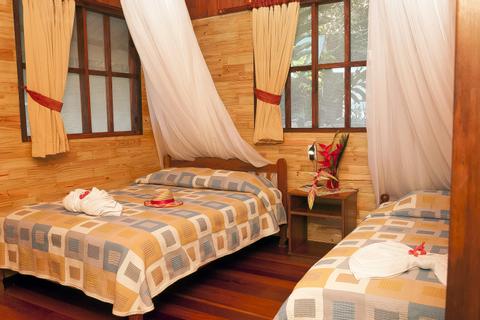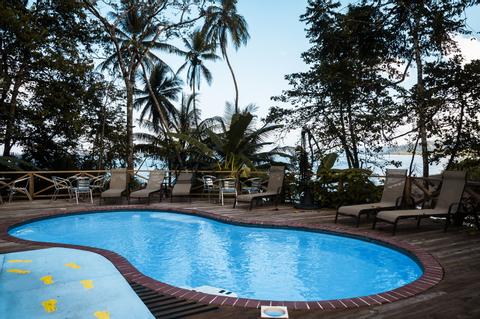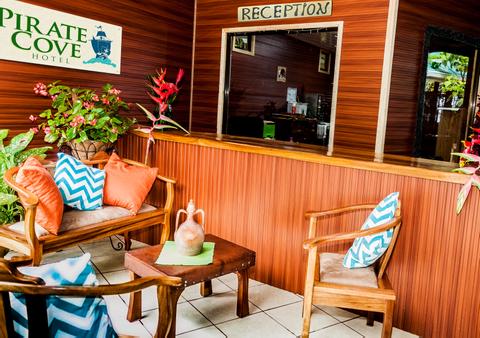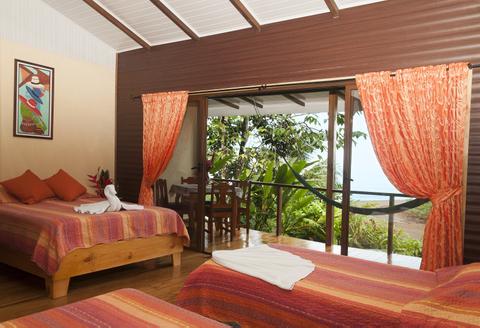 11:00 a.m. check in
10:00 a.m. check out
Free Breakfast
Restaurant in Hotel
Drake Bay is one of the most inaccessible parts of the entire country, with a spectacularly remote location that has kept its ecosystem thriving and intact. A visit to Drake Bay - with its deserted beaches, warm waters, and lovely hiking trails - is almost ensured to reduce stress levels. The primary rainforest blanketing Corcovado National Park is home to a plethora of remarkable animals, including howler monkeys, sloths, toucans, and more than 450 species of other birds. Also nearby is Isla del Cano, a biological reserve that is a major migratory route for marine animals such as bottle-nosed dolphins and humpback whales. Often compared to diving in the Galapagos Islands, the waters off the shores of Cano are filled with Pacific reef fish, whale sharks, moray eels, manta rays, and white-tipped reef sharks.
Pirate Cove works hard to exist in balance with the surrounding ecosystem. The bohemian-style cabins are tucked away into the tropical foliage, blending seamlessly into the natural environment. The hotel looks down upon a 2-kilometer deserted beach that is perfect for beach combing, and an adjacent ocean which is good for swimming. Although Pirate Cove stresses simplicity, the resort manages to promote a version of eco-tourism that does not sacrifice comfort and tastefulness. Pirate Cove has a selection of accommodations that can lodge the single traveler, the honeymooners, and the family of four. Rooms are beautifully designed with honey-hued wood and simple, tasteful color schemes, and every bed is equipped with an orthopedic mattress. Each room has its own deck, with hammocks and/or deck chairs, providing the perfect place to kick back and relax.
Like most hotels in the Drake Bay area, Pirate Cove has all-inclusive dining, providing its guests with three meals a day. The food here is a fusion of European and Costa Rican influences, drawing heavily on the fresh fruit and seafood that are abundant in the surrounding area. The communal dining area provides a space for guests to compare travel notes, swap stories, and enjoy each other's company. Additionally, there is a common area with a refrigerator stocked with water, soda, beer, yogurt and more, which is available to guests at anytime.
Pirate Cove Lodge offers its guests an abundance of activities to choose from. There are PADI scuba diving courses, whale and dolphin watching tours, sport fishing trips, and sea kayaking adventures. Pirate Cove is a member of PIRA (PADI International Resort Association), with professionals on hand to make sure that the dive tours are both safe and memorable experiences. And although the many available tours are one of the highlights at Pirate Cove, there is no pressure for guests to attend any of them. There are plenty of shady spots, deserted beaches, and swimming holes to keep guests occupied during their stay.
Note: Three meals per day included with the stay.
More Property Amenities
Hot Water
Mini Refrigerator
Coffee Service
Safe Deposit Box
Private Parking
Laundry Service
All Meals Included
Accommodations
Air Conditioning
Fan
Hot Water
Porch
Air Conditioning
Balcony
Fan
Hot Water
Living Room
Standard Room With AC
Sleeps 3
Air Conditioning
Hot Water
Feedback from Travelers
Loved it and great beach for walking. Sat on our balcony and watched the monkeys eat and hang out.
Our favorite. Excellent staff and food. Great with AC in room and clean. At the same time very much in nature.
Our favorite. Excellent staff and food. Great with AC in room and clean. At the same time very much in nature.