Tapirus Lodge
This lodge offers visitors to the rainforest ten modern bungalows. While you're here you'll be on the grounds of the Rainforest Adventure Park, which is just 30 minutes from Braulio Carrillo National Park.
Braulio Carrillo National Park covers many miles of virgin rainforest and cloud forest, which surround the Barva Volcano. While you're here you'll also get to take an aerial tram tour through the Rainforest Adventure Park. On the grounds of the lodge you'll get to see the butterfly garden and the hummingbird garden. Rainforest Adventure Park and Braulio Carrillo National Park are both excellent spots for bird watching tours. There are areas especially designated for yoga.
All of the accommodations are made from sturdy stone and wood. Although they have minimal furnishings, these bungalows have a modern appearance. From your private balcony you'll revel in the view of the mountains and the rainforest. Each bungalow has its own private bathroom with a hair dryer.
None of the cabins have televisions or telephones. There is no electricity in the bungalows after 9 pm. You can still stay connected to the outside world — there is a cell phone in the main building for guests to use.
Your stay at the lodge includes breakfast, lunch, and dinner. The menu is varied and offers balanced options.
Facility Amenities
---
Restaurant in Hotel
Free Breakfast
Wireless Internet
Spa Services
Wheelchair Accessible
Swimming Pool
Breakfast Available
Hair Dryer
Hiking Trails
Hot Water
Jungle View
Safe Deposit Box
Facility Amenities
---
Restaurant in Hotel
Free Breakfast
Wireless Internet
Spa Services
Wheelchair Accessible
Swimming Pool
Breakfast Available
Hair Dryer
Hiking Trails
Hot Water
Jungle View
Safe Deposit Box
Check In:
2pm
Check Out:
12pm
Tapirus Lodge Accommodations & Rooms
3 Rooms
Forest Views
Fan
Hot Water
Safe Deposit Box
1 DoubleOR 2 SingleOR 1 Double +1 SingleOR 4 Single
Forest Views
Fan
Hair Dryer
Hot Water
Safe Deposit Box
Porch
1 KingOR 1 Queen +1 Sofabed
Forest Views
Fan
Hot Water
Safe Deposit Box
Tapirus Lodge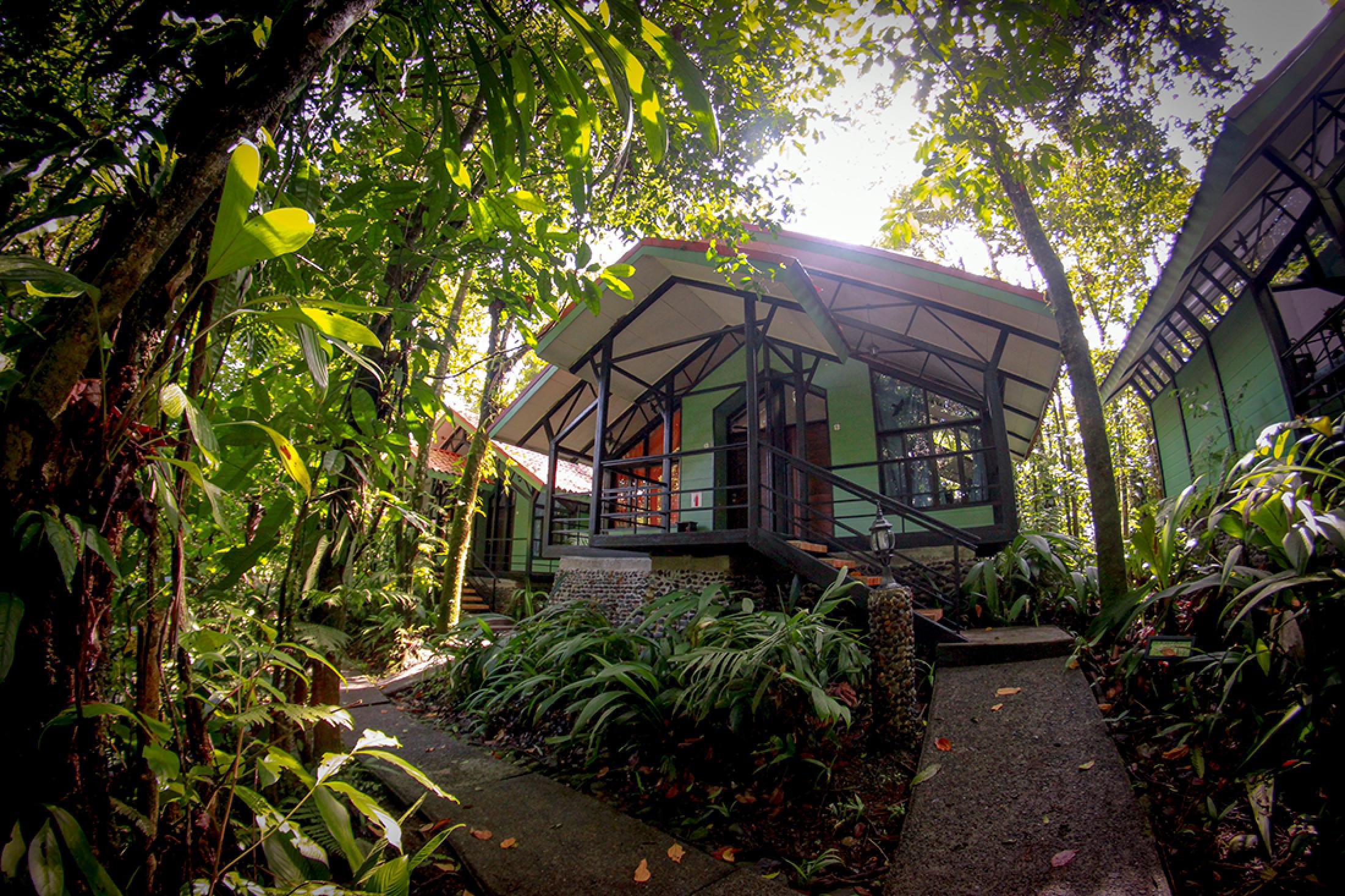 Room rates: $220
Anywhere.com