Oceano Hotel is a boutique luxury condo near Jaco beach. Jaco is one of Costa Rica's most popular beaches.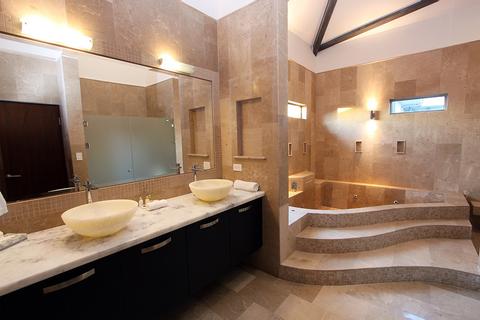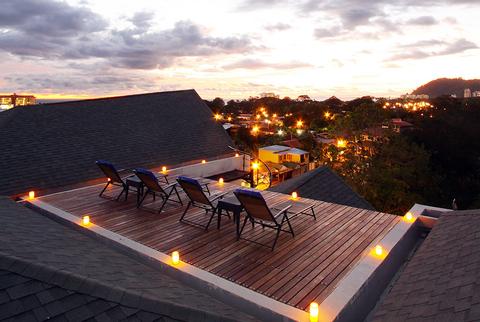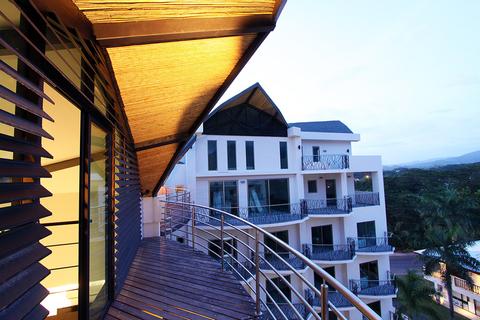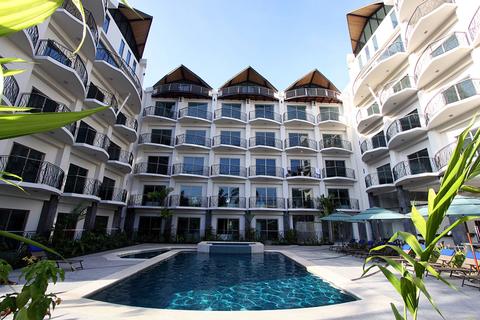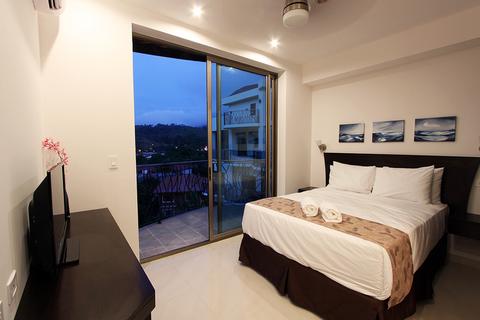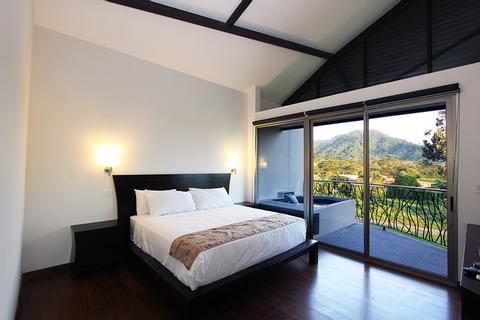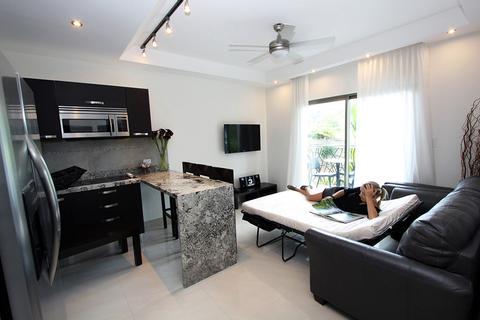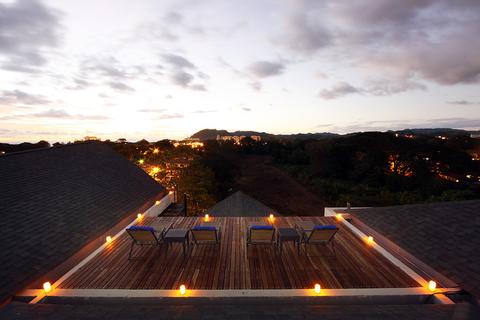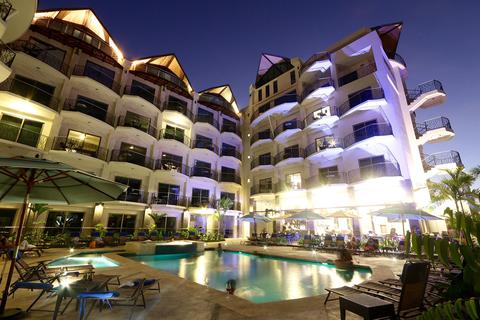 3:00 p.m. check in
11:30 a.m. check out
Spa Services
Swimming Pool
Wireless Internet
Restaurant in Hotel
Free Breakfast
Attractions & Sites
Playa Jaco is the closest beach to San Jose, Costa Rica's busy capital. Playa Hermosa is just south of Playa Jaco, and is one of the area's top destinations for surfing. These beaches are also popular destinations for Olive Ridely sea turtles. Sea turtles nest on these beaches as often as 3 times per season, which runs from June to December. Besides the sea turtles that frequent the local beach, you can also see hummingbirds, scarlet macaws, and green iguanas. When you're ready to see more of Costa Rica's wildlife, take a 20-minute drive to the Carara Biological Reserve. Here you can hike past rivers and waterfalls, and see pre-Columbian archeological sites.
Oceano Hotel even has it's own gallery with paintings inspired by the ocean. At the hotel, you can visit the on-site café and the bar. These communal spaces all have a swanky look, with large windows and a sleek design. Guests can reserve the conference room for meetings, and take advantage of its high-speed Internet.
The hotel is several stories high. All of the rooms have terraces that overlook the hotel's central swimming pool. Visit the hotel spa for a massage, or take a dip in the Jacuzzi. Make a trip to the gym for a convenient fitness routine. At the hotel restaurant, you'll have a good selection of healthy meal options. You can visit Tacobar for a variety of fresh tacos, smoothies, and a salad bar.
All of the hotel's condos can accommodate several people. The kitchen and pool suites are large enough for couples or small families, and the largest guest room can comfortably sleep 11 guests. You can reserve a simple double room, or any of the many suite configurations that provide kitchens and living rooms. Accommodations come with air conditioning and ceiling fans.
Every suite has a complete kitchen, with all of the basic equipment you may need. Suites and double rooms come with 32-inch digital cable TVs in the bedrooms. All guest accommodations come with small fridges, with full-sized refrigerators in the suites. You'll get to have your own private bathroom, equipped with marble appliances. Rooms at Oceano Hotel also come with conveniences like a safety deposit box and a telephone.
More Property Amenities
Air Conditioning
Alarm Clock
Jacuzzi
Private Parking
Balcony
Cable TV
Fan
Hair Dryer
Hot Water
Kitchen
Massage
Safe Deposit Box
Breakfast Available
Kids Pool
Room Service
Full Size Gym
Conference Rooms
Accommodations
Antartic Penthouse
Sleeps 6
Air Conditioning
Alarm Clock
Balcony
Cable TV
Fan
Hair Dryer
Hot Water
Jacuzzi
Safe Deposit Box
Telephone
Living Room
Atlantic Penthouse
Sleeps 6
Air Conditioning
Alarm Clock
Balcony
Cable TV
Fan
Hair Dryer
Hot Water
Jacuzzi
Safe Deposit Box
Telephone
Living Room
Pacific Penthouse
Sleeps 6
Air Conditioning
Alarm Clock
Cable TV
Fan
Hair Dryer
Hot Water
Safe Deposit Box
Telephone
Queen Deluxe with Balcony
Sleeps 2
Air Conditioning
Alarm Clock
Balcony
Cable TV
Fan
Hair Dryer
Hot Water
Mini Refrigerator
Safe Deposit Box
Telephone
Air Conditioning
Alarm Clock
Balcony
Cable TV
Fan
Hair Dryer
Hot Water
Jacuzzi
Safe Deposit Box
Telephone
Living Room
Air Conditioning
Alarm Clock
Balcony
Cable TV
Hair Dryer
Hot Water
Safe Deposit Box
Telephone
Living Room
Deck
Air Conditioning
Alarm Clock
Balcony
Cable TV
Fan
Hair Dryer
Hot Water
Safe Deposit Box
Telephone
Living Room
Air Conditioning
Alarm Clock
Balcony
Cable TV
Fan
Hair Dryer
Hot Water
Safe Deposit Box
Telephone
Air Conditioning
Alarm Clock
Balcony
Cable TV
Fan
Hair Dryer
Hot Water
Safe Deposit Box
Telephone
Living Room