Jaco, Costa Rica
Playa Jaco is the closest beach to San Jose, the Central Valley and is one of the most visited coastal destinations in Costa Rica. The beach is a 2.5 mile (4 km) strip which offers world renowned surfing and more.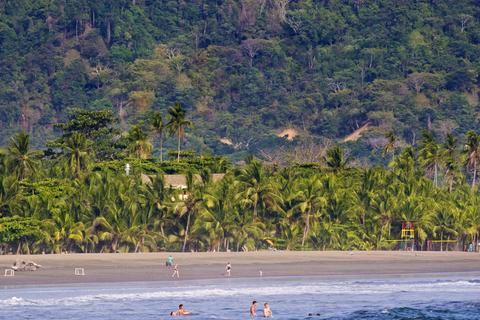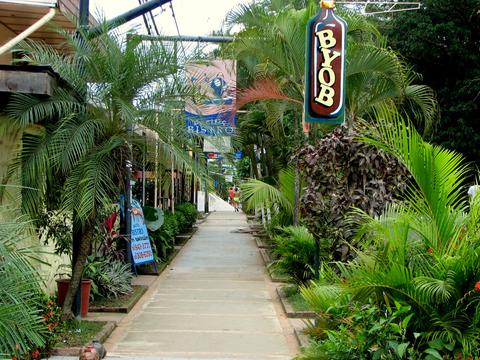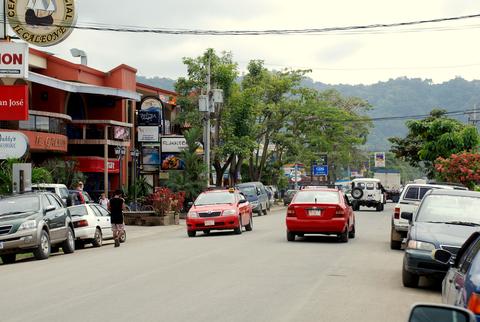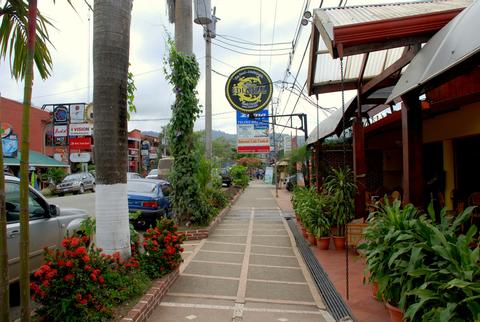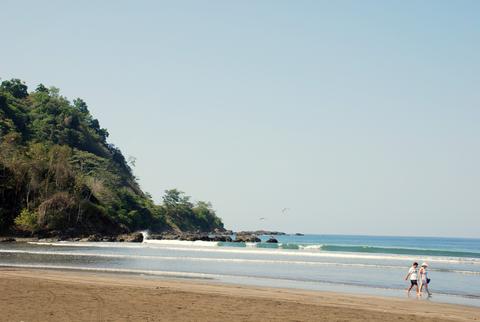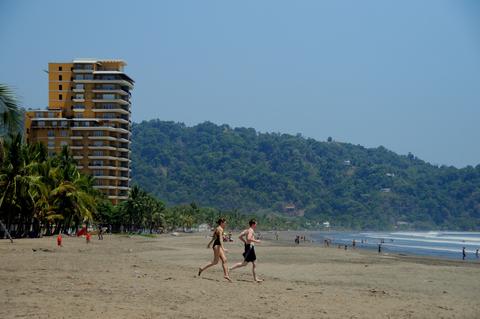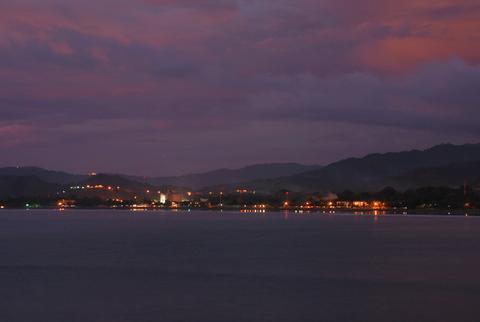 Much like Costa Rica's metropolitan areas, Jaco's offers most services, such as a post office, health center and branches of major banks. Furthermore, there are an abundance of surf shops, hotels and restaurants affordable for the budget travelers as well as those wishing to live a bit more luxuriously. Activities include surfing, swimming, deep sea fishing, ATV tours, bicycle rentals, horseback excursions, crocodile safari, national parks and reserves, boat and kayak excursions, white-water rafting, canopy tours and popular night life. With all there is to offer it is no wonder Jaco is as popular as ever.
In the surrounding areas, Playa Herradura, just 4.4 miles (7 km) north, provides a more tranquil environment than Playa de Jaco. Also, just south of Jaco is Playa Hermosa, a quieter 6 mile (10 km) section of black sand beach loved by beach goers and surfers alike. This is where the International Quicksilver Championships are held every year in August. The Playa Hermosa Wildlife Refuge (Refugio Nacional de Vida Silvestre Playa Hermosa) is the beach of choice for the Olive Ridley sea turtles that come ashore to nest every year. If a hotel with an undisturbed location is what you desire, these surrounding beach towns are recommended.
The Carara Biological Reserve (Reserva Biologica Carara) is located just 9.3 miles (15 km) north of Jaco. With several miles of trails open to visitors (some only with a tour group), it is a great place to view much of Costa Rica's wildlife. Early morning or around sunset is often the best time to see the wealth of scarlet macaws that rest among the mangroves. It is also possible to see caiman, white-faced monkeys, peccaries, coatimundis and a wide variety of birds. The park opens at 7 am and closes at 5 pm. The entrance fee is $6.
The Tarcoles River (RioTarcoles), which borders the park and flows into the Pacific Ocean, is an amazing place to witness the American crocodile close up. Boat tours are available to see the crocodiles, many of which grow to be several meters in length! At the mouth of the Tarcoles, the Guacalillo mangrove plays a vital role for the survival of many species of wildlife that may be viewed here.
Manuel Antonio National Park is within driving distance of Jaco as it sits majestically, 43 miles (69 km) to the south. Punta Leona Wildlife Refuge (Refugio de Punta Leona) is another place visitors have a good chance of seeing wildlife, which is located along the drive north from Jaco towards the town of Tarcoles.
There are, however, concerns in Jaco about drugs, crime and prostitution. Being aware of your surroundings and using common sense should help you to avoid any undesirable situations.