Whether you're coming as a couple on a special getaway, a family taking a vacation, or a larger party experiencing the group trip of a lifetime, this Ocean Club just off of Manuel Antonio's beach is an awesome accommodation option.
Featured in:
Beachfront, Cabins and Villas, Great for Families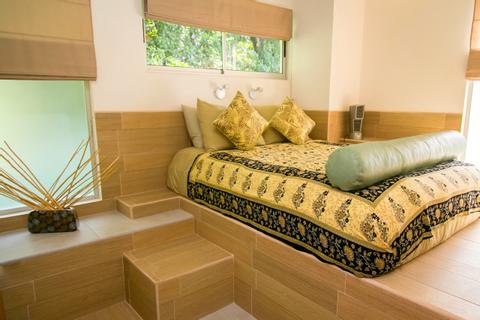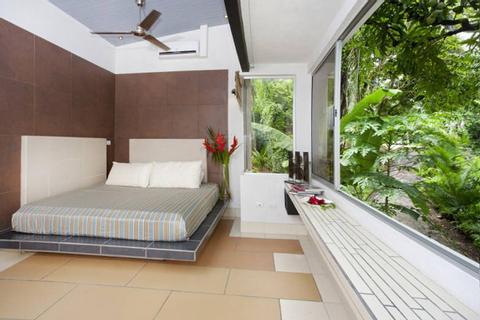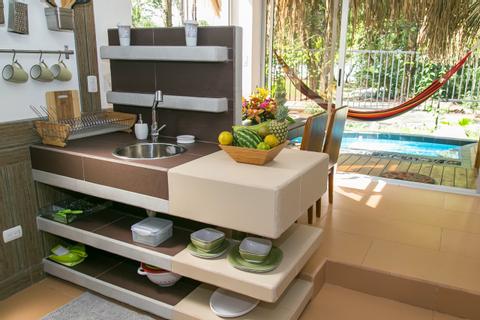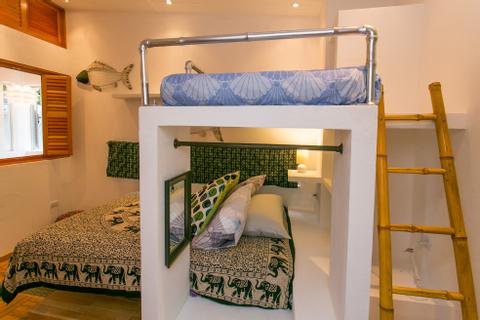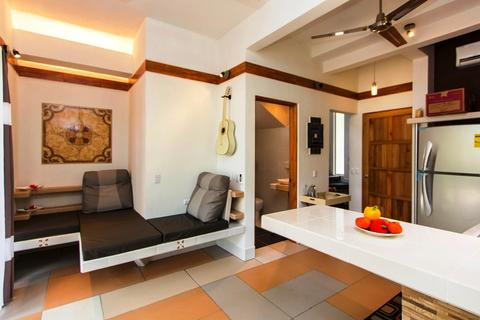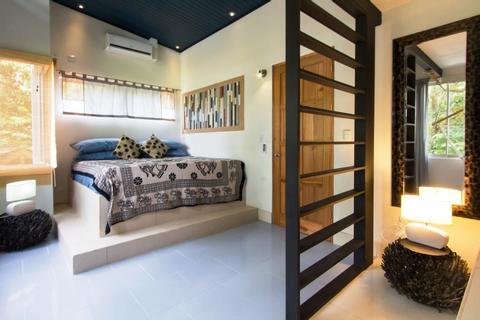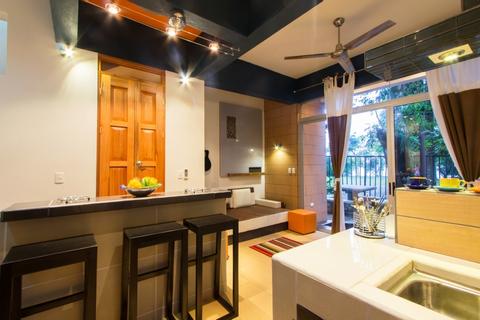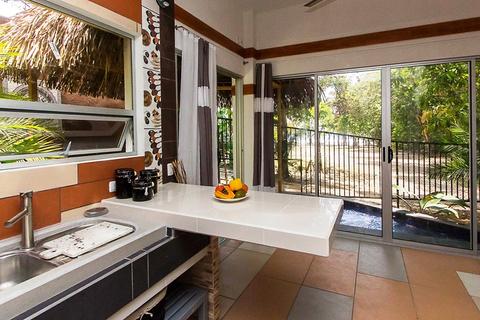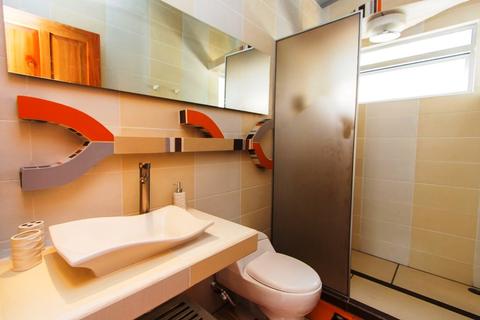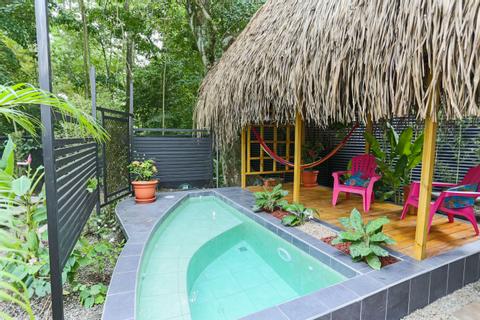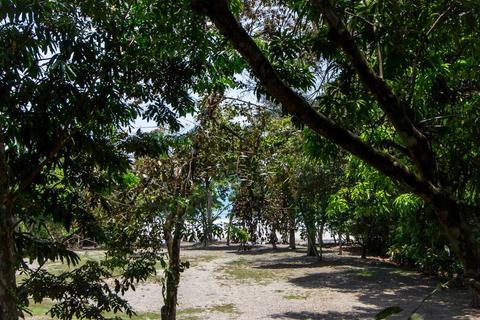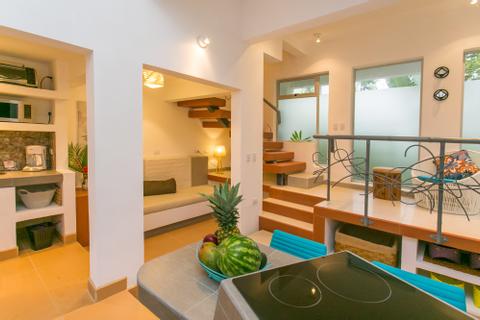 3:00 p.m. check in
11:00 a.m. check out
Wireless Internet
Swimming Pool
Visitors enjoy Manuel Antonio for a number of reasons. Surfers appreciate the waves, swimmers love the calmer corners of water, and sunbathers like the sand. The Manuel Antonio National Park packs a crowd into its small domain all year long for its visible populations of monkeys, iguanas, sloths, and birds. A number of restaurants, bars, and discotecs offer food and music for groups of any size.
Just a few minutes' walk away from this famed national park stands Espadilla Ocean Club, offering four villas less than a minute away from the beach on foot. This is much closer to the water than most of Manuel Antonio's accommodations. Artfully designed to look modern and attractive, each villa has a pool under a covered patio, fully appointed kitchen, and ocean views from the bedrooms.
Upstairs, each villa has 2 bedrooms, one with a king-size bed, the other with a queen; these plus one lofted single bed sleep up to 5 guests. The four villas on the Club property are near enough to each other that you could reserve several or all of them for a party of up to 20 guests.
But whatever the size of your party, Espadilla is likely to be a hit. Each villa has 2 full baths—one upstairs, one down—as well as air conditioning, wireless Internet access, and a computer docking station.
The first floor of the villa sports a living area and a fully appointed kitchen. Bar seating is available inside for enjoying meals, but you may prefer the covered patio, where a deck table and chairs sit next to a swimming pool that's big enough for everyone to take a seat and cool down. A hammock completes the scene. Gardens and an outdoor shower make this beachside bungalow idyllic.
The view of the sun setting over the water is spectacular on Costa Rica's Pacific side. If you'd like, you can arrange for a chef and bartender to come to your villa and serve your party a meal or drinks or both. Spa services can also come to your door. Laundry service is available, and maid service comes every day except Sunday.
More Property Amenities
Air Conditioning
Ocean View
Laundry Service
Kitchen
Hot Water
Microwave
Mini Refrigerator
Private Parking
Hammocks
Beach Access
Accommodations
Air Conditioning
Hot Water
Microwave
Mini Refrigerator
Wireless Internet
Living Room
Feedback from Travelers
Great place to stay, short walk to bus and ride into town.
Favorite hotel of whole trip. Small boutique hotel with 4 units. 100 meters from beach, monkeys sloths, horses, iguanas, toucans right outside the door. The owners and staff were lovely. Very helpful and we hope to be back one day!!
Similar Hotels