Hotel Makanda is located between Quepos and Manuel Antonio on the glorious Pacific coast of Costa Rica. The area boasts grand rainforests, rich flora and fauna, spectacular sunsets and white sand beaches, making this a prime location to experience Costa Rica's natural splendor. For some night life, visit the town of Quepos where you'll find lively bars, restaurants and shops.
Featured in:
Luxury, Honeymoon, Hilltop, Best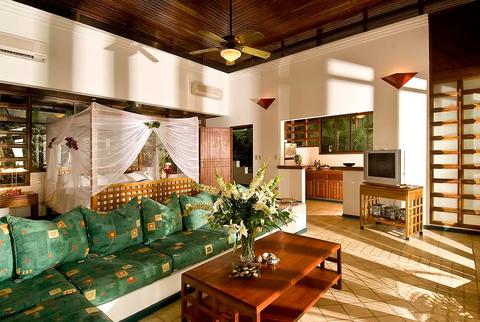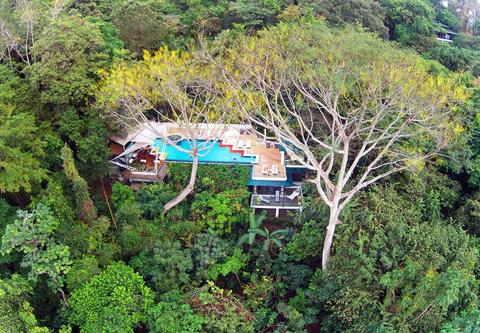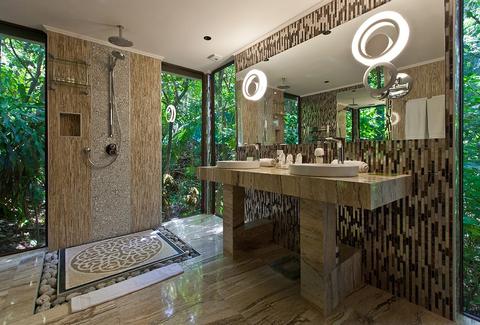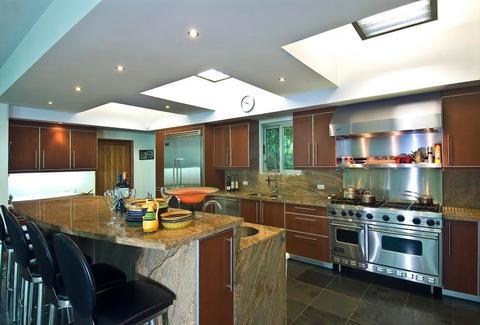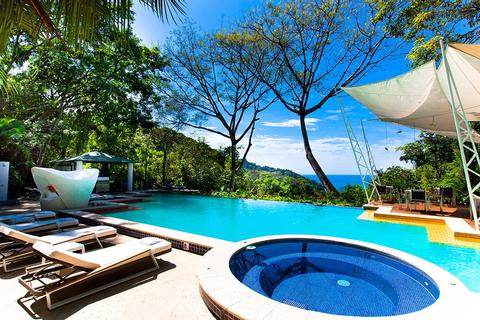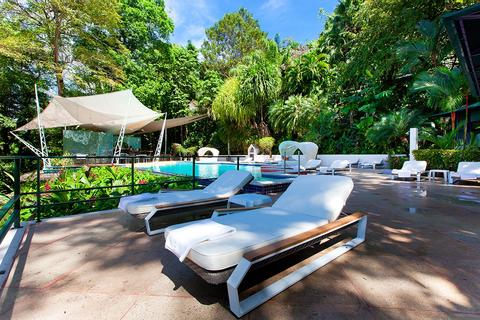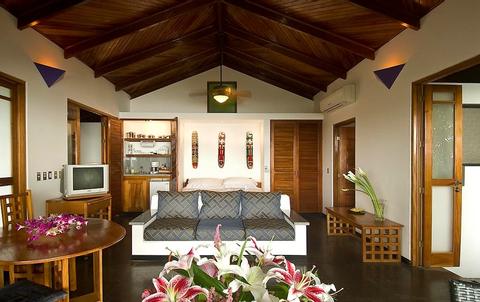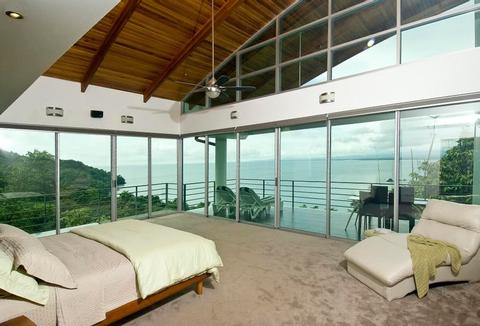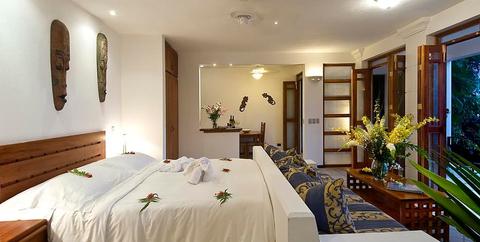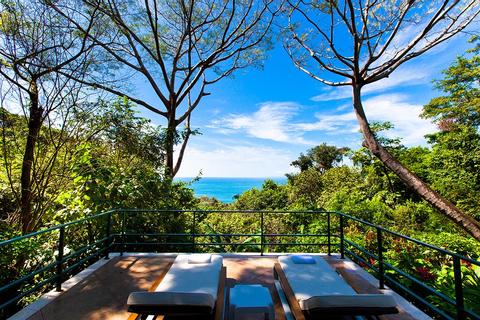 2:00 p.m. check in
12:00 p.m. check out
No children allowed
Swimming Pool
Spa Services
Wireless Internet
Restaurant in Hotel
If you're looking for some exciting excursions, try the canopy zip lines, a waterfall tour or suspension bridges. Bird watchers and wildlife buffs should venture to the Manuel Antonio National Park for hiking and amidst the sights and sounds of exotic birds and families of white faced monkeys.
Set upon 12 acres of cliffside rainforest, Hotel Makanda by the Sea is one of Manuel Antonio's most well-established luxury resorts, perfect for those looking for a romantic spot or a quiet couple's getaway. Guests can relax by the infinity swimming pool while soaking in the warm sunshine and sipping on a delicious cocktail. The restaurant offers fine seafood and grilled cuisine. All dishes are accented with fresh herbs and spices from the botanical gardens. Also, consider taking advantage of Makanda's full in-room spa and massage services.
All of Makanda's villas and studios have been carefully placed in the botanical rainforest gardens with spectacular views of the sixty mile coastline. Elegant rooms, vaulted ceilings, intricate tile work, exotic hardwoods, and private terraces fuse together to keep guests comfortable in the open-air, fresh environment. Ornate walkways lead to each of the 6 villas and 5 studios. Rooms here have daily housekeeping. While you're staying at Hotel Makanda you'll have access to free Wi-Fi.
Hotel Makanda also offers a Jacuzzi suite, where guests will have their own enormous Jacuzzi that they can enjoy on the terrace. The Jacuzzi suite is quite large, and comes with a walk-in closet and a fully equipped kitchen. This suite offers views of both the ocean and the surrounding jungle. There is an outdoor shower in the garden, as well as a private bathroom that comes with soft bathrobes.
Note: children under 16 are not allowed at the hotel.
More Property Amenities
Air Conditioning
Hot Water
Kids Pool
Cable TV
Coffee Service
Safe Deposit Box
Conference Rooms
Currency Exchange
Private Parking
Fan
Internet Access
Ocean View
Beach Access
Room Service
Telephone
Bar
Handicap Accessible
Gardens
Jacuzzi
Laundry Service
Hair Dryer
Accommodations
Honeymoon Grand Pool
Sleeps 2
Air Conditioning
Balcony
Cable TV
Hair Dryer
Jacuzzi
Living Room
Deluxe Suite Ocean Club
Sleeps 2
Air Conditioning
Cable TV
Hair Dryer
Hot Water
Mini Bar
Safe Deposit Box
Telephone
Wireless Internet
Air Conditioning
Balcony
Cable TV
Hot Water
Living Room
Luxury Villa- Private Pool
Sleeps 2
Air Conditioning
Balcony
Cable TV
Hair Dryer
Hot Water
Jacuzzi
Mini Bar
Safe Deposit Box
Telephone
Wireless Internet
Living Room
Dining Room
Pacific Jacuzzi Suite
Sleeps 2
Air Conditioning
Cable TV
Hair Dryer
Hot Water
Jacuzzi
Mini Refrigerator
Safe Deposit Box
Telephone
Wireless Internet
Air Conditioning
Cable TV
Fan
Hair Dryer
Hot Water
Jacuzzi
Safe Deposit Box
Telephone
Wireless Internet
Living Room
Porch
Feedback from Travelers
Insanely beautiful hotel. Great staff
One of the most amazing hotels we have stayed in. Perfect sunsets and ambiance. Food was great. Pool and location was perfect
Similar Hotels