The luxurious Hotel Si Como No Resort & Wildlife Refuge is located in Manuel Antonio, on the central Pacific coast. This area is blessed with tropical rain forests, stunning beaches and warm ocean waters.
Featured in:
Hilltop, Sustainable, Great for Families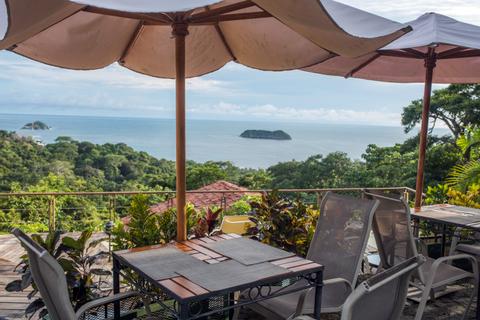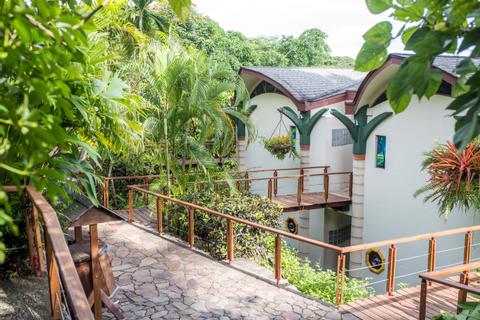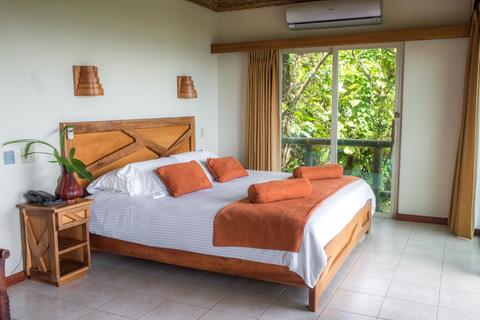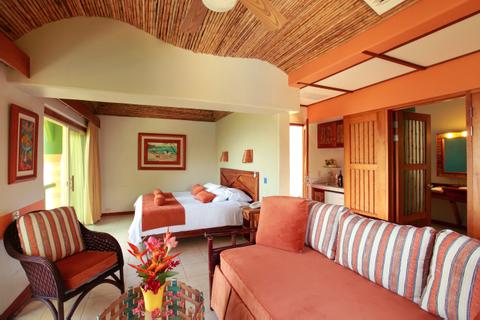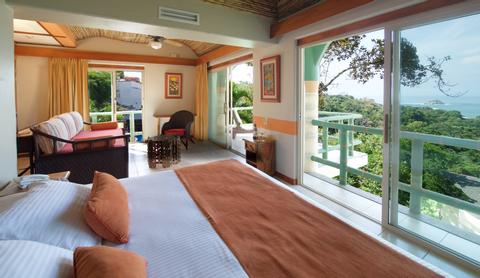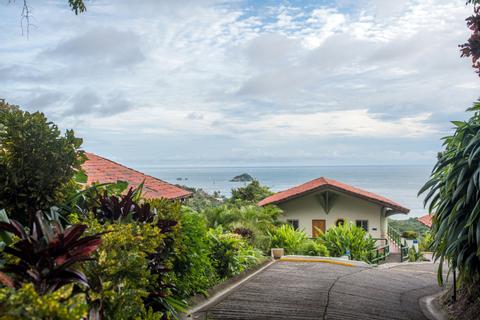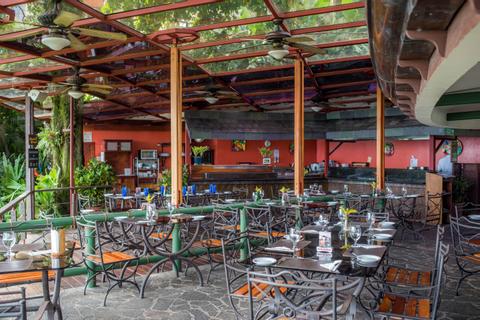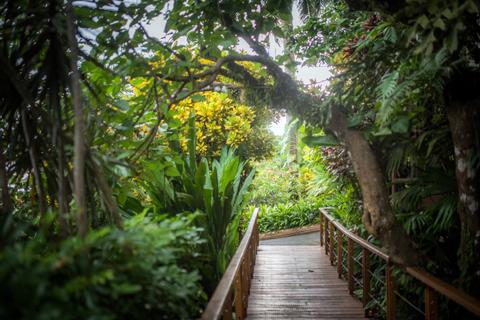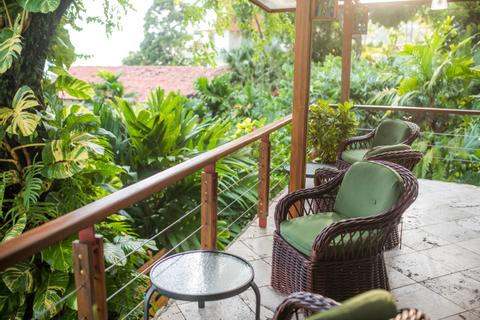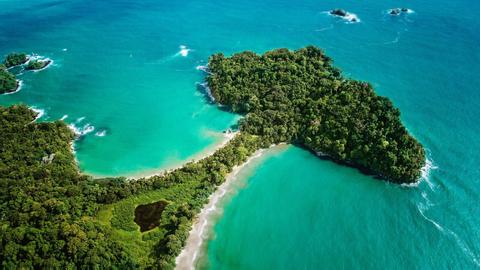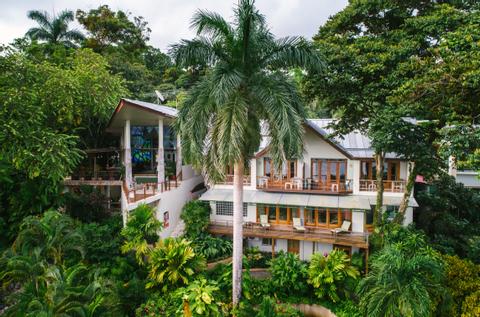 3:00 p.m. check in
12:00 p.m. check out
Spa Services
Wireless Internet
Free Breakfast
Manuel Antonio is a small village with a nice variety of restaurants, bars and shops. Just 4 miles (7 km) north is Quepos, another small, yet bustling town. It is a fishing village and offers an array of restaurants, live music, small restaurants called sodas, and shops. There are waterfall tours, kayak and catamaran adventures, canopy safaris, sport fishing and tours to the local Vanilla Plantation. If hiking and bird watching are of interest, visit the Manuel Antonio National Park where you'll hike well-maintained trails into the rainforest to picturesque viewpoints and soft sand beaches. The hotel provides a shuttle to the Manuel Antonio beaches.
On the grounds of the hotel you can visit a private theater. Wander the grounds of the hotel to see the wildlife refuge, where you can see lakes with reptiles, turtles, crocodiles, and caimans. The entrance to the on-site butterfly garden is included in your stay. There are also two pools on the grounds of the hotel, and one has a slide for kids.
The Hotel Si Como No Resort & Wildlife Refuge is a pioneer in the sustainability movement throughout Costa Rica, with the intent of being environmentally friendly without compromising quality. Guests are happy to know that the hotel features an energy efficient design including solar heating panels and a solar heated Jacuzzi. The atmosphere is tranquil and beautiful, with the sunset pool and swim up bar surrounded by lush tropical forest and terrace restaurants.
The hotel's 50 rooms are distributed within ten separate terraces and located on ten acres of protected tropical forest. Each accommodation has a bathroom, fully stocked mini-bar, direct dial telephone, energy efficient air conditioning. All of the rooms come with views of the ocean and the jungle.
More Property Amenities
Air Conditioning
Babysitter
Balcony
Bar
Coffee Service
Conference Rooms
Currency Exchange
Fan
Hair Dryer
Handicap Accessible
Hiking Trails
Hot Water
Internet Access
Laundry Service
Mini Bar
Mini Refrigerator
Ocean View
Private Parking
Safe Deposit Box
Telephone
Wet Bar
Accommodations
Air Conditioning
Balcony
Fan
Hot Water
Mini Bar
Safe Deposit Box
Telephone
Air Conditioning
Balcony
Fan
Hot Water
Jacuzzi
Mini Bar
Telephone
Living Room
Air Conditioning
Balcony
Fan
Hot Water
Mini Bar
Safe Deposit Box
Telephone
Air Conditioning
Balcony
Fan
Hot Water
Mini Bar
Safe Deposit Box
Telephone
Feedback from Travelers
Excellent! The surrounding area was cool to explore, the room was beautiful, the food was good, the staff were great!
There were a lot of steps to get to our room, pools and restaurants but the room was excellent. My husband has a walking issue so it proved a bit difficult .Loved our stay there in spite of the steps.
Johanna welcomed me and paid particular attention to orienting me to the facilities and features of the hotel. She also offered advice on not walking along the road due to no sidewalks and narrow streets. She also checked with Anywhere.com to learn my schedule for the time there and then made sure her coworkers knew the information to help me remember. Service was excellent. The room was tidy, clean and stocked. The only thing I would change is to be in a room which has a wider buffer to the street and an equally good view. The restaurant staff was positive and made an attempt to learn and remember my name to welcome me back each time I returned. Allen was expecially good at building relationship with just the right amount of conversation, not too much, not too quick.
Similar Hotels