Villas Mymosa is located on the Central Pacific coast between the famous fishing town of Quepos and the Manuel Antonio National Park. This area of Costa Rica is popular and attractive due to its gorgeous white sand beaches, vibrant wildlife, and spectacular activities. Quepos is a nice town filled with tasty restaurants, bars with live music, and artisan shops. However, the town is best known for its sport fishing, the best of which is done for Tuna, Marlin, or Sailfish.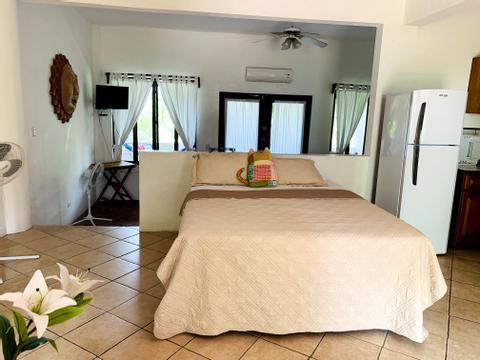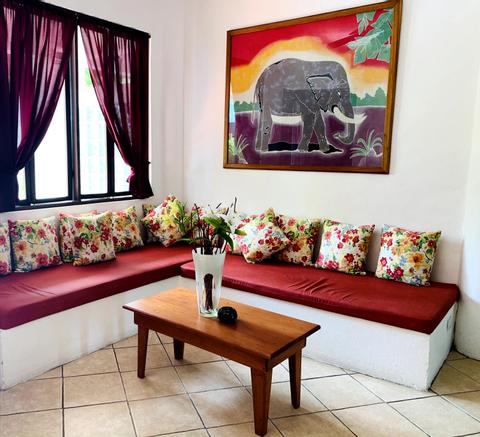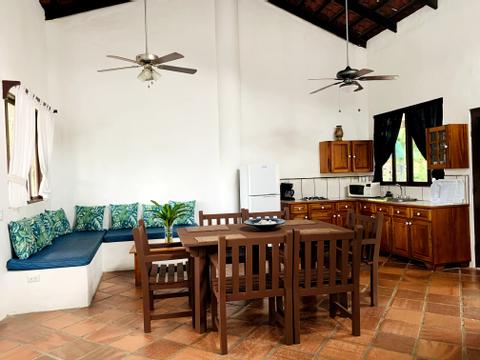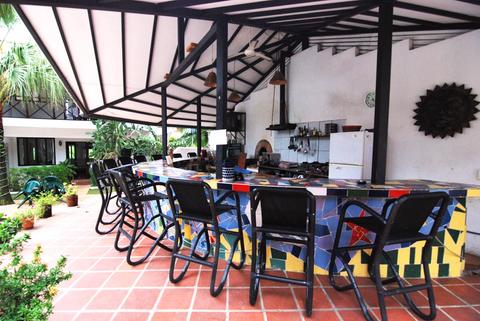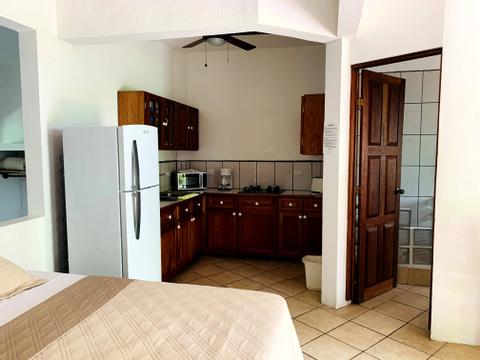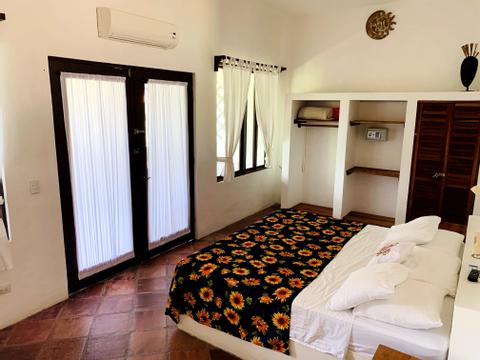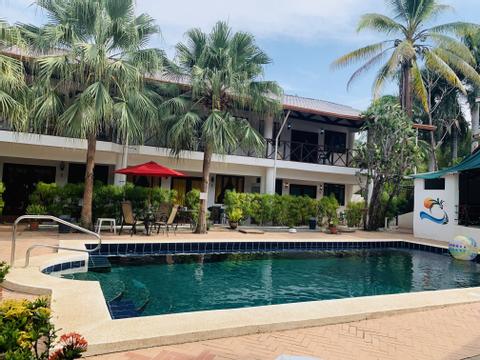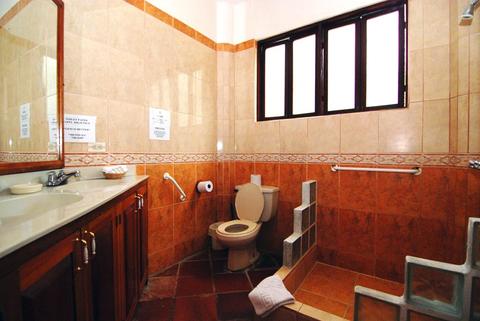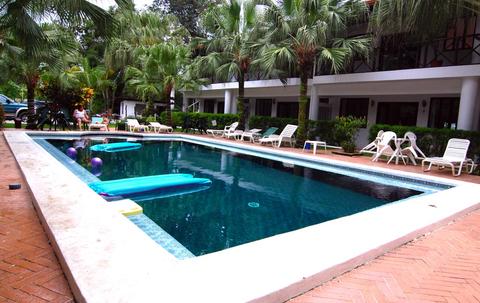 2:00 p.m. check in
12:00 p.m. check out
Restaurant in Hotel
Swimming Pool
Free Breakfast
– Some rooms feature –
Wireless Internet
This is truly one of Costa Rica's top destinations. The Manuel Antonio National Park is sought after by nature lovers and adrenaline-junkies alike. It is beautiful and accessible, filled with lagoons, rivers and waterfalls, and lined with hiking trails through a dense tropical jungle. Visitors can explore this area's magnificent coastline – where the mountains meet the sea – or else head out into the Pacific Ocean for some sailing, snorkeling, or swimming.
The Villas Mymosa is a modern, 10-room condominium complex set in a relaxing and tranquil atmosphere. It is a prime spot for families or groups, as it is spacious, quiet, and includes the use of kitchens/kitchenettes in every unit. The rooms are open and tastefully decorated, with white colors, polished woodwork, and tiled floors. Certain rooms have hammocks hanging about, and some have multiple floors as well. Each unit has its own private balcony where guests can get lovely views of the ocean and the surrounding mountains. Certain rooms overlook the swimming pool, which is large, beautiful, and overshadowed by palm trees. A classy, well-manicured courtyard extends beyond the pool, offering additional space to lounge. The hotel's restaurant hugs the courtyard and serves up a variety of authentic French cuisine and refreshing drinks. A new water filtration system has been in place since 2007, so the water here is fresh and drinkable. If guests feel like relaxing with a massage, local masseuses offer Swedish and aromatherapy massages within the comfort the guest's own room. The Villa Mymosa's friendly and courteous staff is knowledgeable and well equipped to help book tours or plan activities.
More Property Amenities
Air Conditioning
Balcony
Bar
Cable TV
Fan
Gardens
Hammocks
Hot Water
Internet Access
Kitchen
Laundry Service
Private Parking
Safe Deposit Box
Telephone
Accommodations
Air Conditioning
Balcony
Cable TV
Fan
Hot Water
Wireless Internet
Living Room
Air Conditioning
Cable TV
Fan
Hot Water
Living Room
Air Conditioning
Balcony
Cable TV
Fan
Hot Water
Wireless Internet
Living Room
Feedback from Travelers
This is a wonderful low key property where the host and staff are very friendly and helpful. A different kind of set up from name brands but it grows on you. I would definitely recommend as they leave you feeling welcomed.
We will be back there ! Amazing place, great location, and Ron the owner was amazing host! Can't say enough good things about this place
Our favorite tour of the trip. We loved the location, staff, food, and living area.