Hotel Los Jardines is situated in the mountain town of Monteverde, a charming community connected by a series of dirt roads that contribute to its rustic charm. Monteverde, meaning "Green Mountain', will draw you in with its lush rainforest, rolling green pastures and rich flora and fauna.
Featured in:
Bed and Breakfast, Budget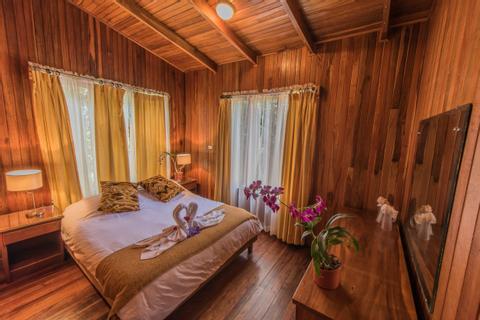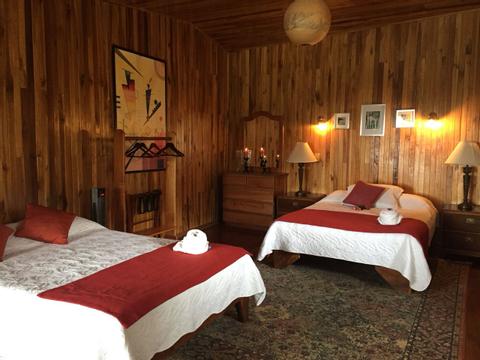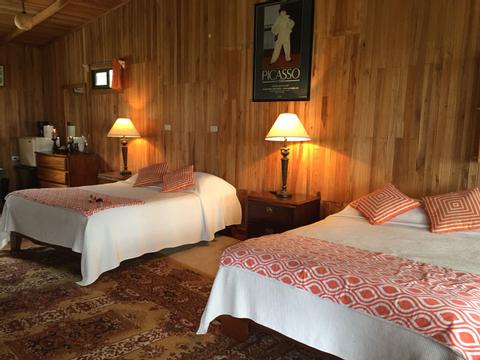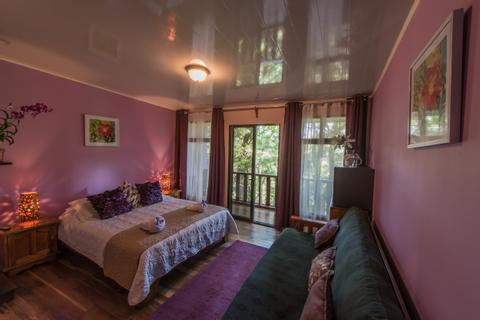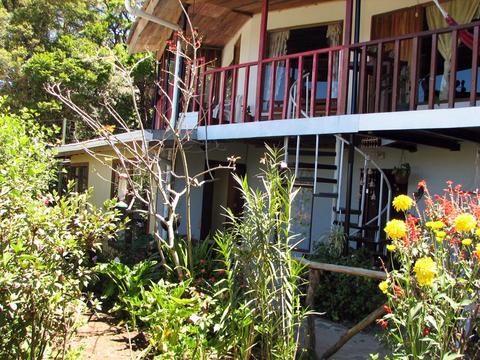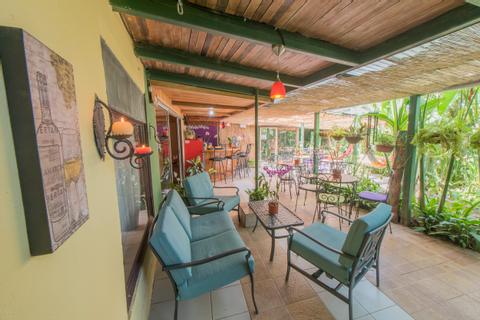 2:00 p.m. check in
12:00 p.m. check out
Free Breakfast
Explore this rich region on a horseback riding tour that will take you down meandering dirt roads and country landscapes. Fly through the treetops of the forest on an exhilarating canopy tour. Early risers can enjoy a guided bird watching hike through the breathtaking Monteverde Cloud Forest Reserve.
If you are looking for a tranquil spot with a family atmosphere, Hotel Los Jardines is the place to stay. Guests can experience outstanding sunsets and views of the Nicoya Gulf, all from the garden patio. For some indoor fun, there is a gaming room that includes a pool table, TV and a sitting area for reading or spending time with friends.
The main house offers large, spacious rooms made of fine natural woods with private hot water bathrooms and forest views. The second floor has rooms with a balcony affording views of the Nicoya Peninsula.
More Property Amenities
Balcony
Bar
Cable TV
Game Room
Hair Dryer
Hot Water
Internet Access
Laundry Service
Private Parking
Accommodations
Balcony
Cable TV
Hair Dryer
Hot Water
Mini Refrigerator
Cable TV
Hair Dryer
Hot Water
Mini Refrigerator
Feedback from Travelers
The staff at the Los Jardines Hotel was so accommodating and lovely. We especially loved patio.
I was so very impressed with this hotel. It was extremly clean and the staff was extemly eager to fill any needs or questions I had. The room that I had was the size of a studio apartment with two Queen size beds and a walk in shower with plenty of room. In the morning I had a choice of a Typical or U.S.A. breakfast with fersh Costa Rica coffee grown right in town along with cheese from the cities own cheese factory. I will be comming back to this town and will make resevations with them again. Thank you to all the staff for a wonderful experience.
Similar Hotels