Ylang Ylang Beach Resort
The Ylang Ylang Beach Resort is located on the beautiful Nicoya Peninsula, in the town of Montezuma. This area is a hot spot for nature and beach buffs who love endless sunshine and tropical beauty. The town of Montezuma is a hip little fishing village known for its alternative and international culture, energetic night life, spectacular natural beauty, waterfalls and unique shops and galleries.
Fly through the canopy of the jungle on an adrenaline filled canopy tour adventure where you'll experience the jungle from a birds eye view. Go for a horseback ride on the pristine white sand beaches during the sun filled days or at sunset. Just outside of town, one can visit the cascading waterfall by following a charming trail through the woods and over streams. Renting bicycles or ATV's are another great way to explore the surrounding area.
This secluded romantic getaway is for those seeking a casual resort and the sounds of the ocean. This hidden gem, the Ylang Ylang Beach Resort, is located on 20 acres of white sand beach and set in lush tropical gardens. Enjoy the privacy of the beautiful swimming pool with lush gardens and stunning views. The Ylang Ylang Restaurant is a joyful place where your meals are prepared with the freshest of ingredients. A bar is also available, serving exotic cocktails and snacks.
Each of the beach front accommodations offer private bathrooms with hot water showers, a small fridge, ceiling fan, balcony, and queen or matrimonial size beds. The Beach Suites and Coco Joe's Bungalow offer kitchenettes, queen or king size beds and enough space for a large group or family.
Note: your stay includes breakfast and dinner.
Facility Amenities
---
Restaurant in Hotel
Free Breakfast
Wireless Internet
Spa Services
Wheelchair Accessible
Swimming Pool
Air Conditioning
Bar
Game Room
Gardens
Hammocks
Hiking Trails
Hot Water
Internet Access
Laundry Service
Mini Refrigerator
Private Parking
Safe Deposit Box
Telephone
Facility Amenities
---
Restaurant in Hotel
Free Breakfast
Wireless Internet
Spa Services
Wheelchair Accessible
Swimming Pool
Air Conditioning
Bar
Game Room
Gardens
Hammocks
Hiking Trails
Hot Water
Internet Access
Laundry Service
Mini Refrigerator
Private Parking
Safe Deposit Box
Telephone
Check In:
2pm
Check Out:
11am
Ylang Ylang Beach Resort Accommodations & Rooms
8 Rooms
Filter Rooms
Room Features
Room View
Coco Joe's Beach Bungalow
1 King +1 Queen
Standard Beach Front Room
2 Queen
Very nice location, amazing beach and good food for lunch and dinner at Ylang Ylang
This was our last accommodation place in Costa Rica, and after so many good places where we were accommodated, we only expected to finish this trip in a fantastic place! And that's what happened! We heard from many people that Montezuma was not the safest place to be, but we didn't find it dangerous or any thing similar, just a normal place as many others in Costa Rica. In the end it was a great place to stay near the beach and the sea. Recommend it 100% and next time I visit CR i will go there again, for sure!
Thank you for referring us to Ylang Ylang. Patricia, Seidy, Eddy, Alex and Yeung were wonderful. Coco joes was excellent and Tree Top Canopy was an outstanding experience. Loved the monkeys at 4:00 in the morning!!!
This location is unmatched. What a special place to stay.
This was the highlight of the trip. Beautiful spot. Incredible food. Nice town, waterfall and beach.
Fantastic hotel with a stunning view of the sea from our bedroom. Well done Alonzo!!
Beautiful, beautiful. Our favorite picture is from here. Rooms were small but clean and comfortable. We were out in the hammocks most of the time. The restaurant was good also. Staff were super friendly and interested in us. Montezuma is small and within walking distance. The waterfalls and butterfly gardens were great sites to see.
Favorite part of our trip! We just stared around for hours once we had arrived. Very clean, beautiful, reasonable, and surprisingly remote. Walking distance to town it was also very convenient. Restaurant on site was great and so was the spa. We will be coming back here hopefully soon!
We LOVED Ylang Ylang, and especially loved the food (and that it was included!). This was a beautiful place to honeymoon!
This hotel was fabulous..one of the most charming hotels in which I've ever stayed! The setting, the food and the staff were excellent!
This hotel exceeded our expectations and more. It is a true gem in this small beach town community. Located off the beaten path, you need to have a driver pick you up from the main area. However, the serenity and beauty of the place add to its allure, and it is only a 5-10 minute walk to town. Every morning, you are greeted by the sound of the waves and the birds in the tropical growth that the hotel is built in and around. The staff was fantastic and very responsive to our needs and were always willing to help us plan activities or give directions. People actually seemed to be very happy to be working at this resort. They were the friendliest people my friends and I have met in any hotel anywhere in the world, and we have been to MANY places. This place is a dream to behold, and I would recommend that anyone stay here if they have a chance.
Beautiful hideaway! No crowds and the staff are extremely welcoming, to the point of actually remembering your name. Great food. We did not want to leave! One item of note- When arriving, you have to check in at the sister hotel in town. They provide safe parking for your car and arrange transport to Ylang Ylang since access is via the beach and there is no parking.
Loved Ylang Ylang. Can't wait to go back. The food was amazing. Love the wild life.
Amazing. Probably one of the best resorts I've ever been to in my life. My husband and I keep talking about when we will go back. I loved that it's eco-friendly with a holistic feel. Amazing vegan and vegetarian food options. Super friendly staff. And our jaws dropped when we saw our 2 story beach front suite - absolutely amazing.
This was definitely our best hotel - especially the friendly staff, the beautiful surroundings and the awsome food made it really hard for the following places to catch up with. The only thing we would change : STAY THERE LONGER!!!!
Ylang Ylang Beach Resort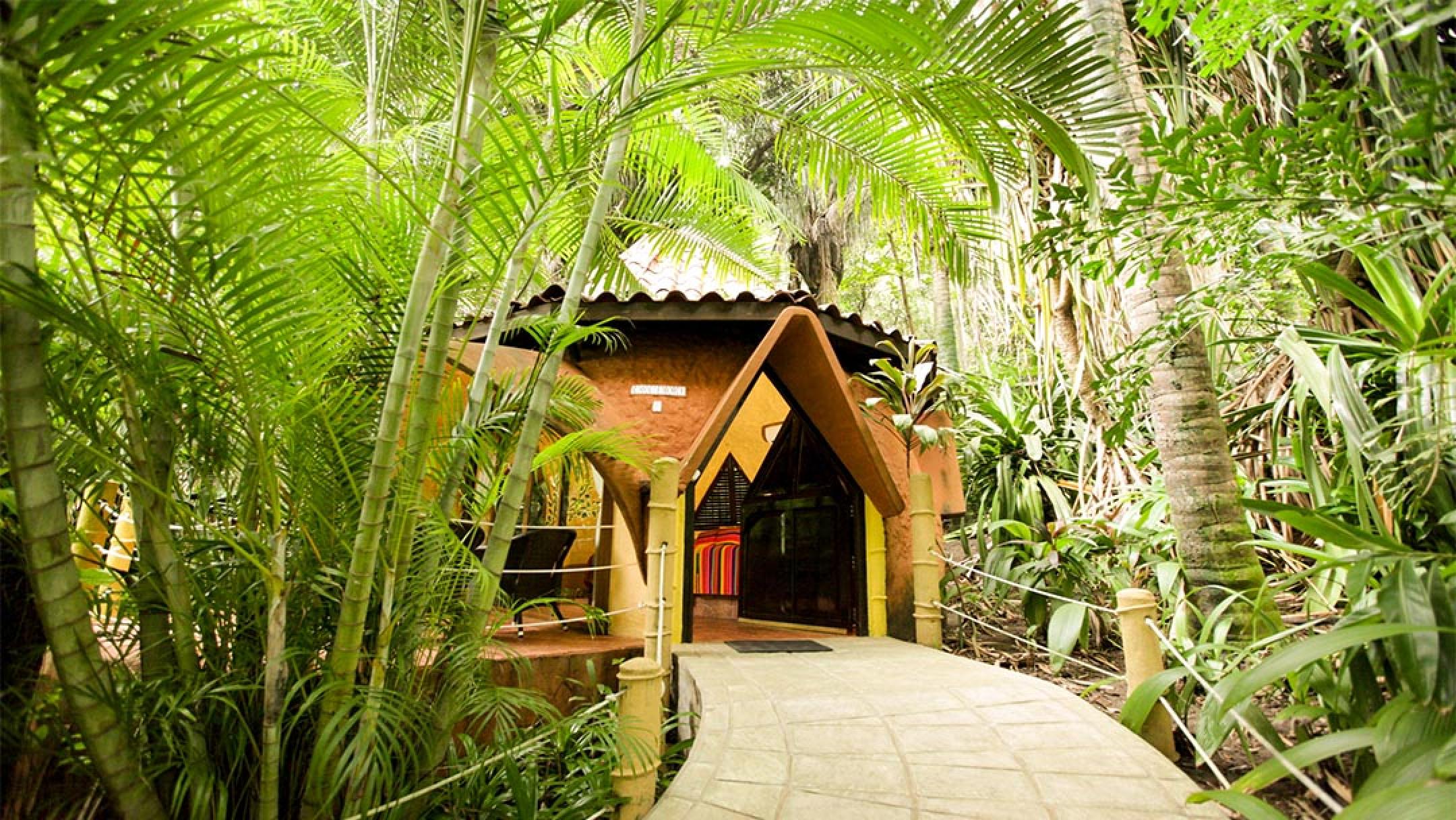 Room rates: $180
89
Anywhere.com