Playa Barrigona, Costa Rica
Playa Barrigona is a stunning beach on Costa Rica's glimmering Nicoya Peninsula. Because it's not easy to find, the beach has a reputation for gorgeous, tranquil emptiness.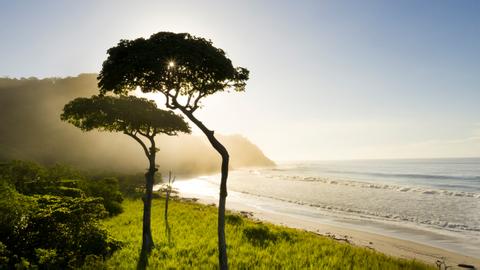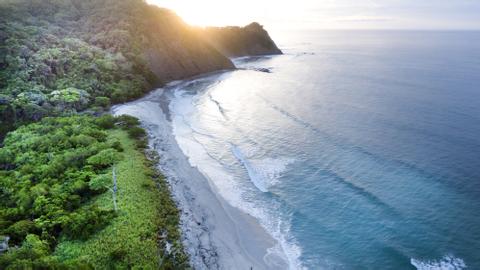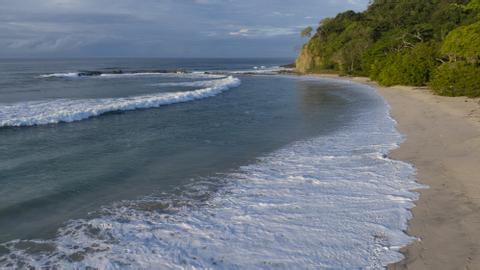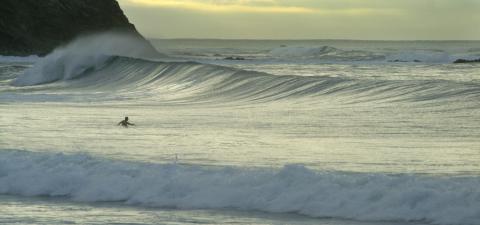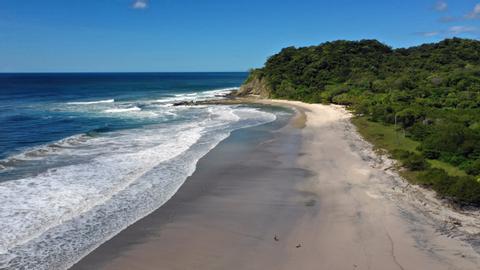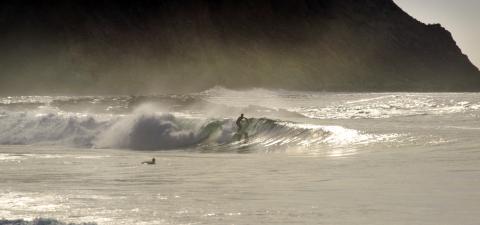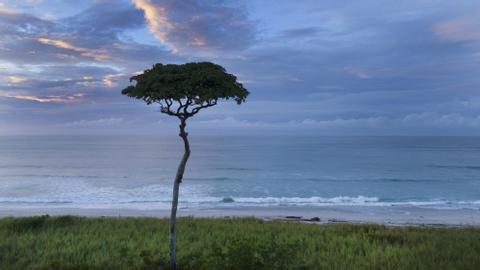 Travelers often go looking for Playa Barrigona while visiting Nosara or Sámara. The road to get to Playa Barrigonga is quite bumpy, and necessitates a 4x4, especially during the rainy season. It is possible to camp on the beach, but most people choose to stay at one of the comfortable nearby accommodations. There are villas near the beach that offer an extra dose of calm because of their secluded location.
If you happen to be in the area between May and November, keep in mind that there are advantages to traveling here during the rainy season, such as the lively waterfall that gushes from the rainforest onto the beach. This is just one of the memorable sights – the surrounding cliffsides sprout trees that grow at nearly right angles to the coast. Parts of the beach offer fairly calm water for snorkeling and swimming. Surfers can also find what they're looking for, and there are stretches of beach where you can expect strong, tubular waves.