Hotel Leyenda is located two kilometers from Carrillo Beach on Costa Rica's Pacific coast. Carrillo Beach lays 35 minutes away from Nicoya, the cultural and business capital of Guanacaste Province, where local craftsmanship presents some exquisite shopping opportunities. A short walk down the beach from the larger town of Samára, Carrillo Beach is separated from its neighbor by the narrow isthmus, Punto Indio. Though the two beaches are only four kilometers apart, Carrillo is considerably smaller and quieter then Samára. Famous for its superb coral reef and serene white sand beaches, Carrillo Beach is framed by the mountains of the Guanacaste province.
Featured in:
Beachfront, Midrange, Isolated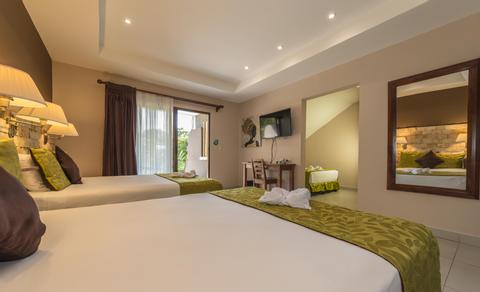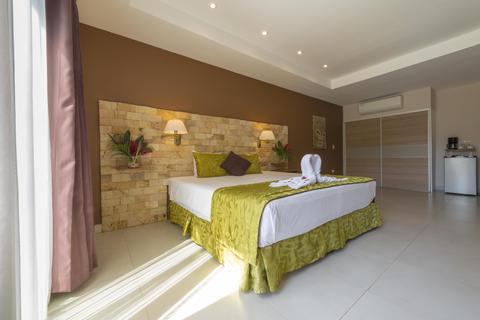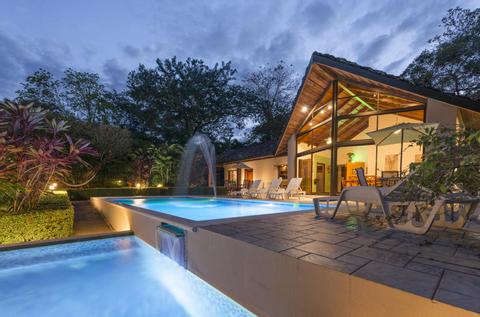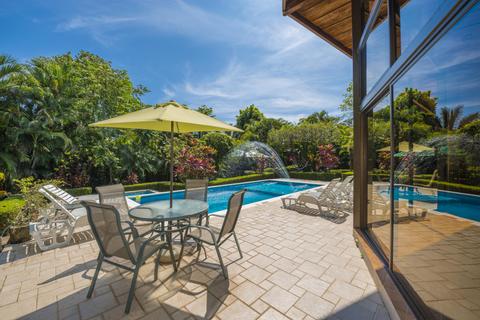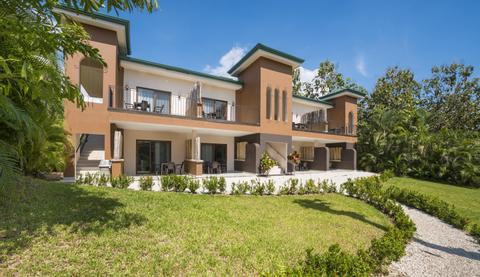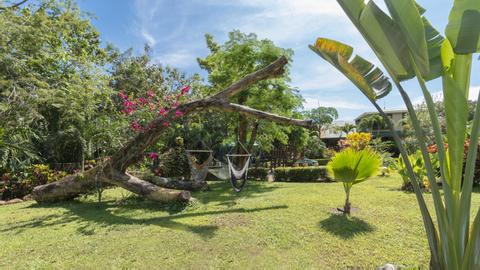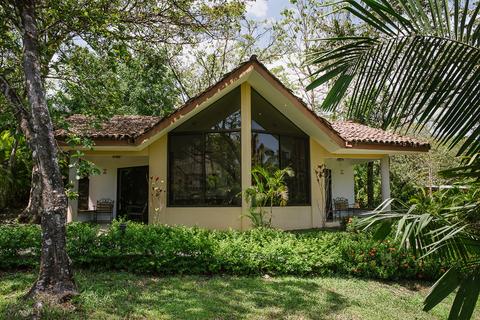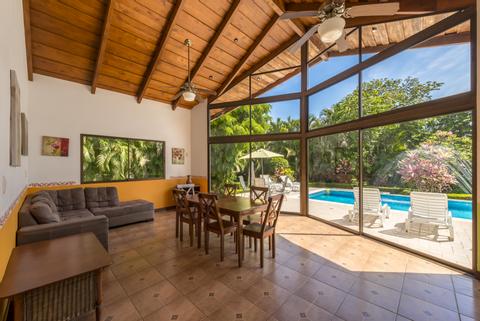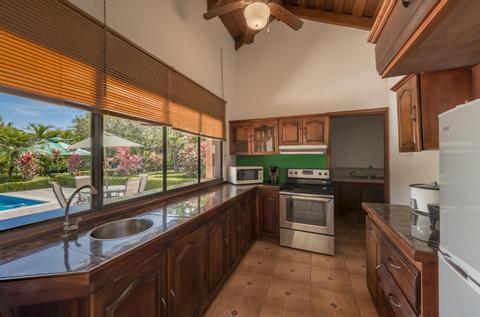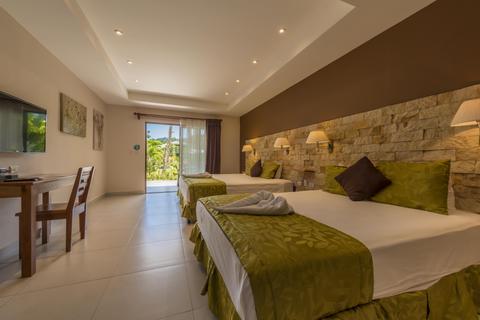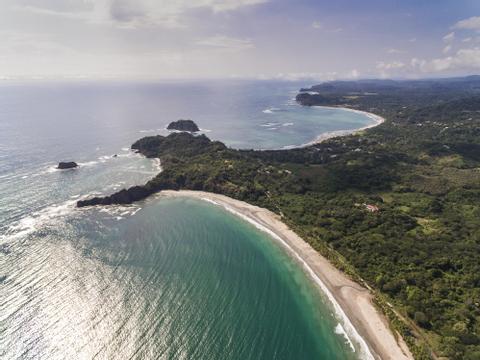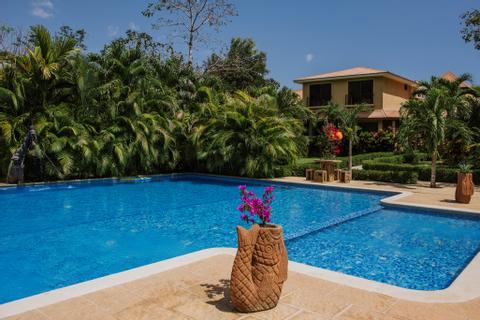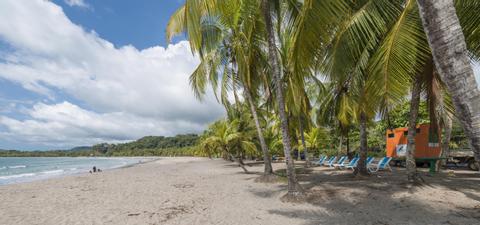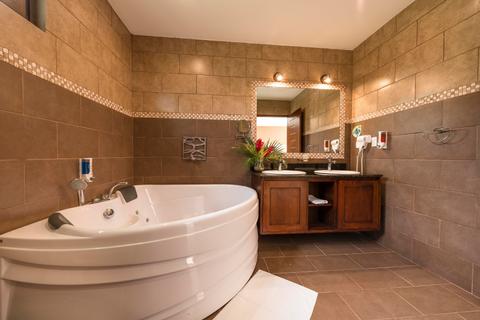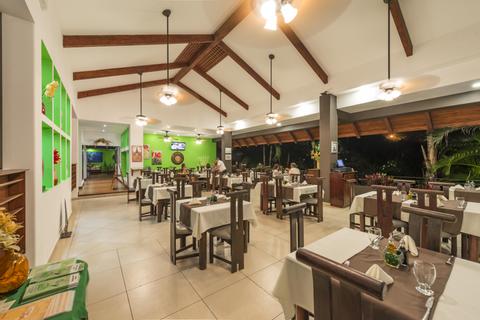 3:00 p.m. check in
11:00 a.m. check out
Free Breakfast
Restaurant in Hotel
Swimming Pool
Wireless Internet
Visitors to Carrillo Beach will find a boulevard of palm trees extending to the edge of the white sand beach where the water is calm and safe for swimmers. Carrillo Beach is an excellent destination for travelers with small children. For the more gregarious traveler there is an endless variety of activities to choose from. Indulging in a boat tour while visiting this region is highly recommended. For sightseeing, deep-sea fishing or snorkeling, a boat tour is one of the best ways to soak in the most alluring assets of this area. While Carrillo offers all the amenities of other Pacific Coast resort towns, it is also home to a thriving farming and fishing community. Visitors can watch local fishing boats return to the beach at dusk with the catch of the day, and cattle drives are a common sight in town. Spanish, massage and yoga classes are all offered in the small town for interested travelers as well.
In the midst of this idyllic setting, Hotel Leyenda offers a freshly renovated and family-friendly lodging option. The hotel is a pleasant two kilometer walk from the beach, and for guests who want optimal beach time, Hotel Leyenda has a mobile trailer equipped with toilet, shower, changing rooms and lockers for use while at the beach. The hotel also maintains chairs, umbrellas, and a variety of sports equipment that guests can use. Hotel Leyenda has a VIP Villa that can accommodate up to 16 people for large groups or family vacations. The hotel prides itself on accommodating families traveling with small children.
Hotel Leyenda has its own restaurant whose staff is responsible for the enticing complimentary breakfast that is offered every morning. There is a well maintained pool bordered by a lush green lawn that can be used for picnicking and lounging. There is also a small shop attached to the hotel which offers access to the necessities; sunscreen, tour info, and snacks.
More Property Amenities
Air Conditioning
Babysitter
Bar
Cable TV
Coffee Service
Currency Exchange
Fan
Gardens
Hair Dryer
Hot Water
Internet Access
Jacuzzi
Kids Pool
Kitchen
Laundry Service
Massage
Microwave
Mini Refrigerator
Private Parking
Room Service
Safe Deposit Box
Accommodations
Air Conditioning
Cable TV
Fan
Hair Dryer
Hot Water
Jacuzzi
Mini Bar
Mini Refrigerator
Safe Deposit Box
Telephone
Wireless Internet
Air Conditioning
Balcony
Cable TV
Fan
Hair Dryer
Hot Water
Microwave
Mini Bar
Mini Refrigerator
Safe Deposit Box
Telephone
Wireless Internet
Air Conditioning
Cable TV
Fan
Hair Dryer
Hot Water
Mini Bar
Mini Refrigerator
Safe Deposit Box
Telephone
Wireless Internet