A short walk from the beach, the Playa Grande Park Hotel is a great place to kickback in the radiant sunshine of the Guanacaste Region. Playa Grande presents a phenomenally beautiful stretch of beach, popular among surfers for its consistent, rolling waves. Its entire sandy shoreline is part of the Marino Las Baulas National Park, a marine sanctuary created to protect the nesting sites of giant Leatherback Turtles.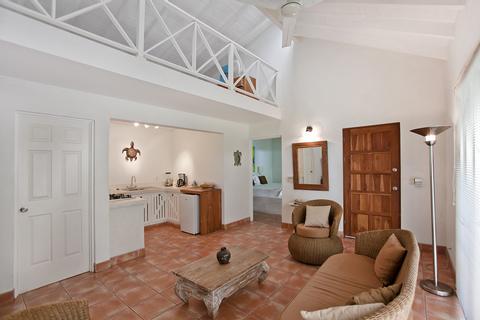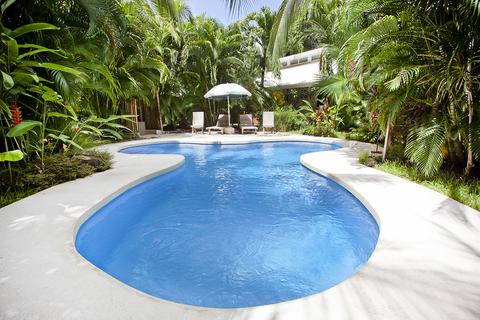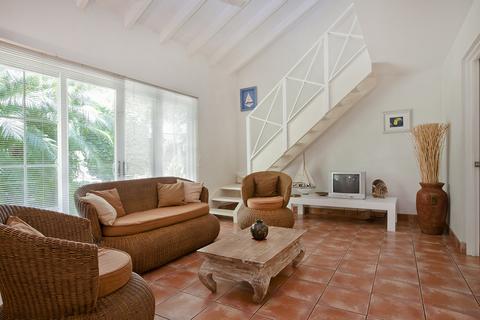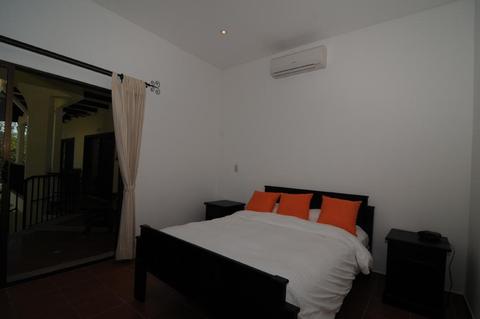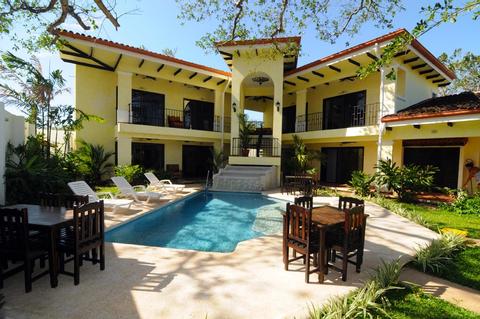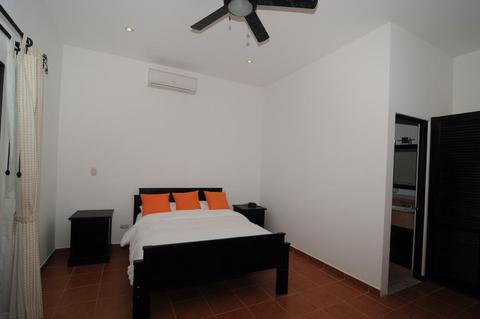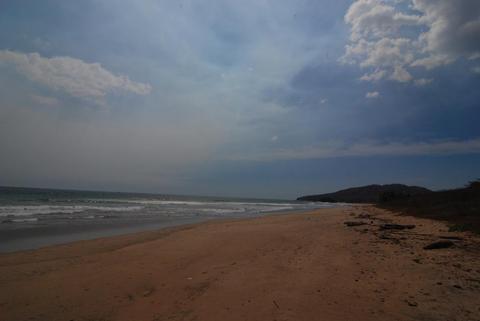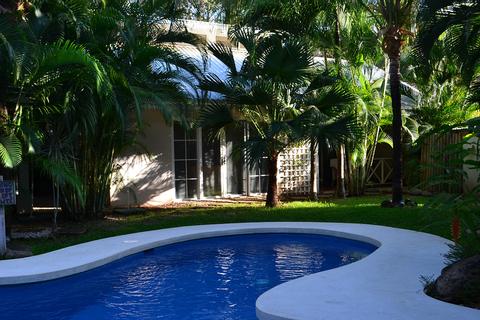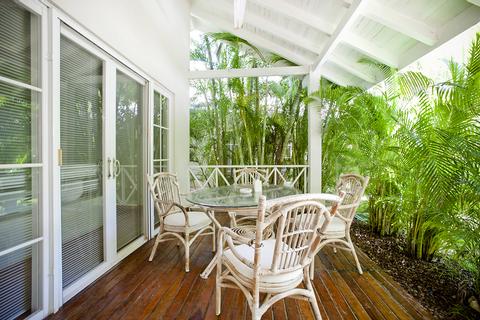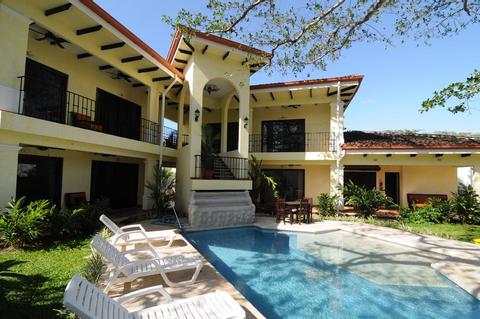 3:00 p.m. check in
12:00 p.m. check out
Swimming Pool
Wireless Internet
Restaurant in Hotel
Situated a short distance from the town of Tamarindo – with its bustling services, restaurants, and nightlife – the massive and unspoiled natural beach of Playa Grande is great for taking a break from the noise. Along the beach visitors can enjoy relaxation in the sun, working-out, or exploring tide pools. In the evening, a stunning and fiery sunset reaches across the sky.
Visitors to Playa Grande will also find a wealth of activities in the surrounding area, from exciting zip-line tours to water sports and fishing trips. There are also many opportunities to explore the natural environment on day hikes or on guided wildlife tours in the nearby estuaries. Guests can rent bikes at the hotel and take off down the beach, or they can spend the afternoon lounging by the pool.
The two-story Playa Grande Park Hotel has an elegant Spanish-style construction, with a white façade, red tile roofing, and a tower stairway. In the middle of the courtyard guests can swim in a refreshing pool, which comes complete with a cascading waterfall. Wander in the courtyard's well-maintained lawns and gardens, where iguanas are frequent visitors. In the surrounding trees, guests may even spot a group of napping howler monkeys.
Playa Grande Park Hotel's dining options include a sushi bar. The hotel restaurant menu also offers a wonderful selection of dishes that showcase Costa Rican and international food.
Our villas are located just a short walk from the beach. The villa's bedroom is spacious, with an additional sleeping space in the loft. During your stay in the villa you can socialize with your fellow travelers on the private patio and in the living room. Villas also come with private pools, exclusively for you and your travel companions.
Watch cable TV and use the villa's free Wi-Fi during your stay. Guests can keep their villas the perfect temperature with adjustable air conditioning. Each villa comes with a private bathroom that is equipped with a shower. You can request to have an additional bed added to your accommodations.
Cook a few meals in the villa's fully furnished kitchen – it comes with a fridge, a stove, a coffee maker, a toaster oven, and a stainless steel sink. Additionally, all villas include access to a BBQ area.
More Property Amenities
Air Conditioning
Hot Water
Mini Refrigerator
Cable TV
Coffee Service
Private Parking
Internet Access
Balcony
Gardens
Accommodations
Air Conditioning
Balcony
Cable TV
Hot Water
Mini Refrigerator
Wireless Internet
Air Conditioning
Balcony
Cable TV
Hot Water
Mini Refrigerator
Wireless Internet
Air Conditioning
Cable TV
Hot Water
Microwave
Wireless Internet
Living Room
Patio