Hotel Velero is located in the beautiful province of Guanacaste, in Playa Hermosa. The Guanacaste region draws visitors for its incredible bird watching, stunning coastline and endless sunshine. Playa Hermosa is known for its idyllic beauty and lush surroundings as well as for its high environmental and safety standards, making this an excellent beach for families.
Featured in:
Beachfront, Midrange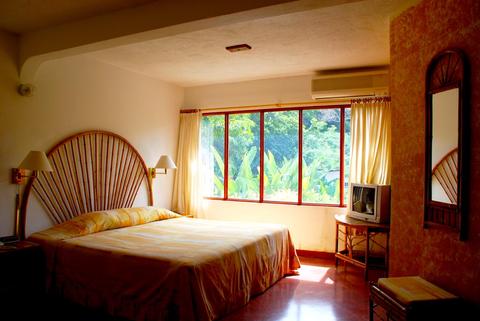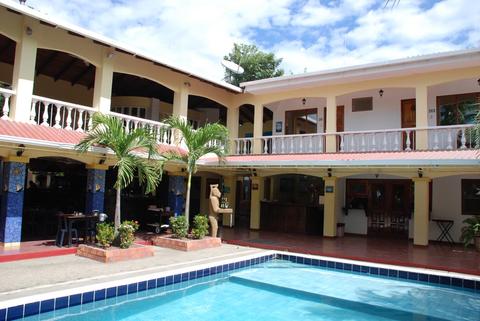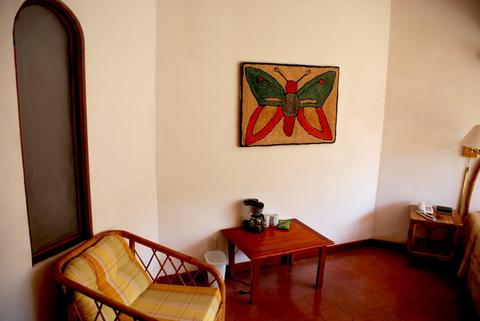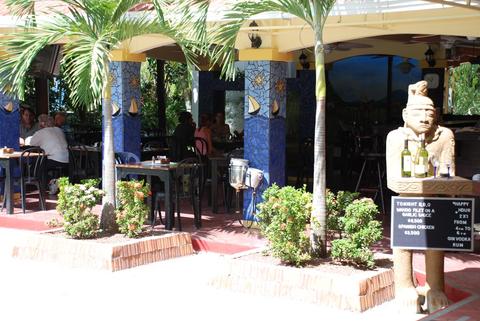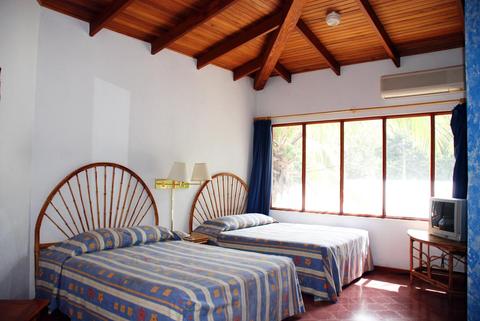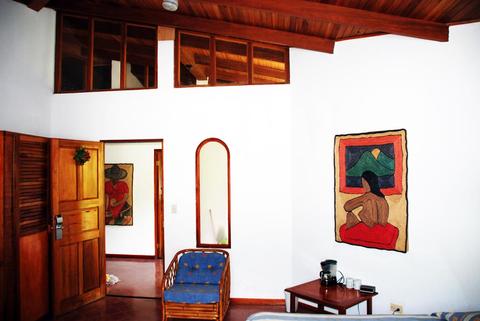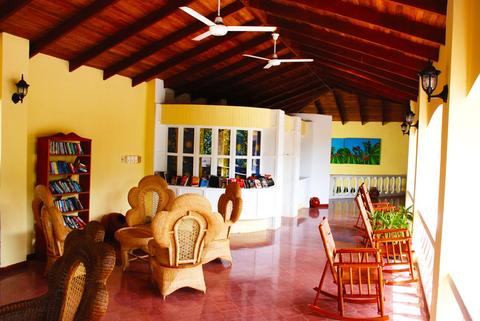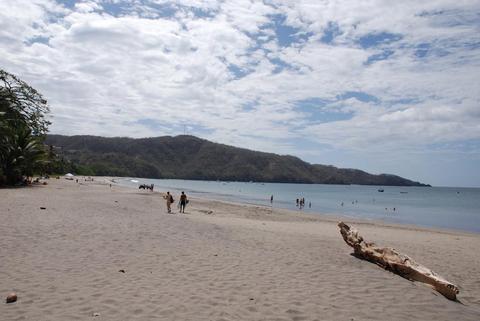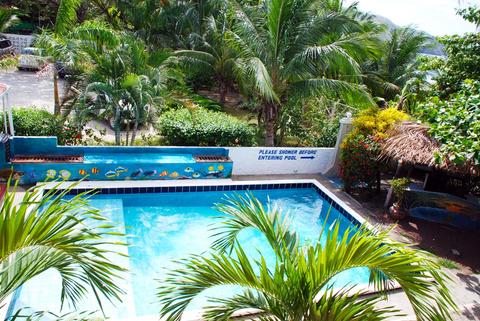 2:00 p.m. check in
12:00 p.m. check out
Restaurant in Hotel
Swimming Pool
Wireless Internet
Attractions & Sites
62 km
At Playa Hermosa you will find plenty of activities to keep you active and engaged on your vacation. Spend some time in the national parks learning about the local vegetation and wildlife of the region. Snorkeling and scuba diving excursions are a great way to discover the treasures of the underwater world. Also available are exciting river rafting trips, deep sea fishing excursions and rainforest canopy tours.
Hotel Velero is a Mediterranean style boutique beach hotel just steps from the blue waters of the pristine Playa Hermosa. Hear the waves and breathe the clean, salty air as you relax in one of the seaside hammocks. Escape from the tropical heat with a refreshing dip in the swimming pool and enjoy a tasty snack in the lovely garden dining area. The garden terrace restaurant and bar features fantastic fresh seafood, international dishes and local specialties as well as daily happy hour specials.
At the hotel you can relax in the spacious, comfortable, and always impeccably maintained rooms. Each accommodation comes with a balcony and a wonderful entertainment area complete with TV and a safe. All rooms are equipped with hot water showers, king and double beds and a coffee maker, so you may awake to a rich cup of Costa Rican coffee.
Velero Hotel Facilities
Swimming pool, garden terrace and restaurant, oceanside hammocks, garden dining area, maid service, laundry service, parking, in room safes.
More Property Amenities
Air Conditioning
Bar
Beach Access
Cable TV
Hair Dryer
Hot Water
Laundry Service
Private Parking
Safe Deposit Box
Telephone
Accommodations
Air Conditioning
Cable TV
Hair Dryer
Hot Water
Safe Deposit Box
Telephone
Wireless Internet
Feedback from Travelers
The staff were great! Helped me figure out how to treat a jellyfish sting. The room was cleaned thoroughly daily, which is so important when we're constantly dragging sand in. It was a quiet beach with some good nearby good options.
The staff was friendly and helpful. We arrived quite late and slipped into the pool at 10:30 pm after a two day delayed journey. Floating under the stars made it feel like the first official start of our vacation. The next day we enjoyed breakfast at the hotel, rested at the beach and then walked to the village to get groceries. We had a picnic for dinner, on the veranda looking out on the Pacific. It is an older hotel in a developing part of beach and it was enjoyable to have our kids play alongside the Costa Rican families on vacation. There is always a game of soccer about to break out. The beach was lovely and the hotel is directly on it.
The Hotel El Velero was above and beyond all of our expectations from rooms, to perfect sunsets from the open restaurant to a wonderful, warm friendly staff. The BBQ every Wednesday and Saturday nights were outstanding culinary and social gatherings. I've never stayed in a hotel in this price range that even remotely measured up even remotely.
Similar Hotels