Villa Acacia is located just a block from the beach of Playa Hermosa. Playa Hermosa is best known for its quiet town and laid-back waves. This is an awesome spot for swimming in the Pacific.
Featured in:
Cabins and Villas, Great for Families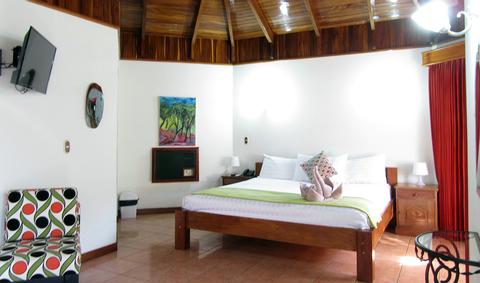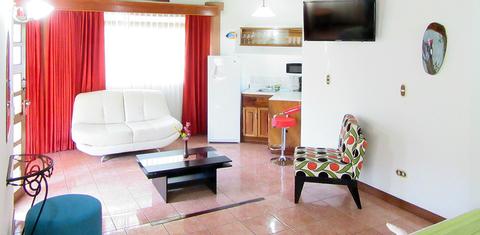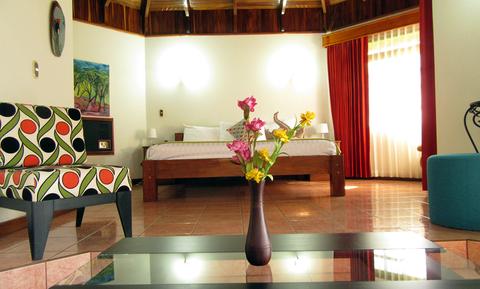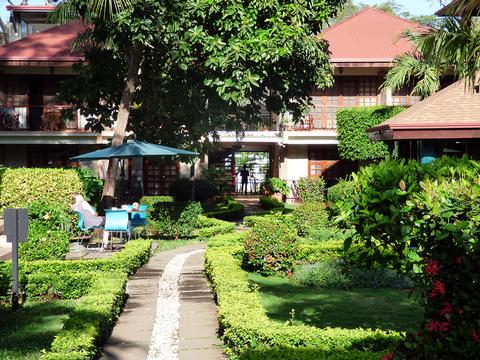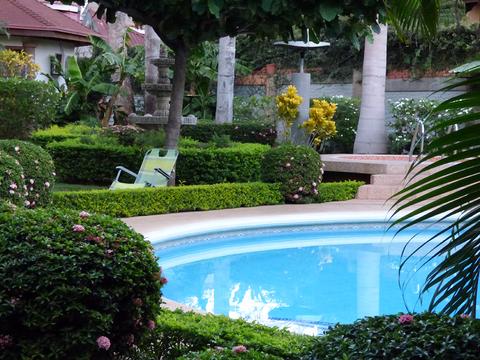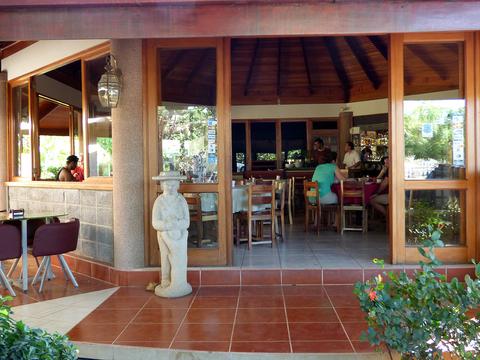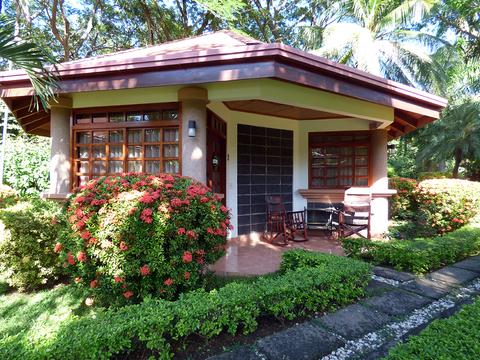 2:00 p.m. check in
12:00 p.m. check out
Restaurant in Hotel
Wireless Internet
Spa Services
Free Breakfast
Attractions & Sites
62 km
Villa Acacia is on the coast of Costa Rica's Guanacaste Region. This area has a wild coastline with plenty of pristine beaches. Consider booking a snorkeling or scuba diving tour while you're in the area, or renting kayaks or a sailboat. If you want to go on a road trip while you're staying here, drive a few miles south down the coast to Playas del Coco (or Coco Beach). Playas del Coco is a little bit more of a party town than Playa Hermosa, with a greater influx of visitors and more nightlife options. Playa Hermosa has a few restaurants as well as a sprinkling of quieter bars, and almost all of them are within walking distance of Villa Acacia.
All of the accommodations at Villa Acacia are air conditioned and come with satellite TV and Wi-Fi. Villa Acacia's rooms have warm, sunny atmospheres, with wooden furniture and subtle decorations. You can book several types of accommodations. The Villa Acacia Junior Suites are octagonal stand alone apartments that offer multiple bedrooms. Apartments are large enough for one to four guests. The suites have a living room and fully tiled bathroom.
The more standard abodes, named "Superior Rooms" have views overlooking the property's beautifully maintained gardens. You can admire the view from your room's veranda. All of the rooms have safety deposit boxes. You will also find a mini fridge where you can store drinks and snacks. You can request a king or queen size bed.
Venture out into the garden to get an up-close look at the exotic blooms. Take a plunge into the pool, and spend a lazy afternoon basking in the warm Costa Rican sun. If you don't feel like walking into town, head to the hotel restaurant for a meal, or get a refreshing drink from the hotel bar. Spend an afternoon of the hotels new golf course. And to destress you can always book a treatment at the spa.
More Property Amenities
Air Conditioning
Hot Water
Safe Deposit Box
Cable TV
Bar
Private Parking
Accommodations
Junior Suite Villa
Sleeps 2
Air Conditioning
Cable TV
Living Room
Cable TV
Hot Water
Mini Bar
Wireless Internet
Air Conditioning
Cable TV
Mini Refrigerator
Safe Deposit Box
Wireless Internet
Air Conditioning
Cable TV
Hot Water
Safe Deposit Box
Wireless Internet
Similar Hotels