Altura Hotel makes it easy for you to get to central Costa Rica's volcanoes and coffee plantations. On the grounds of the hotel you'll have a stunning view of the surrounding valley, and get to see the animals that the hotel keeps as pets.
Featured in:
Honeymoon, Boutique, Great for Families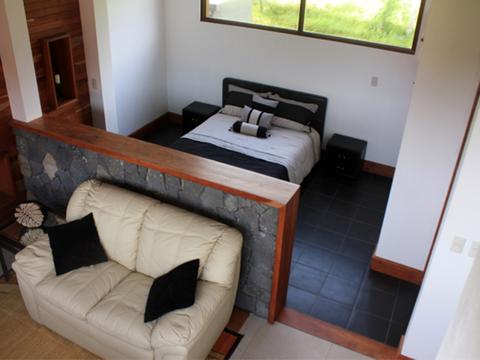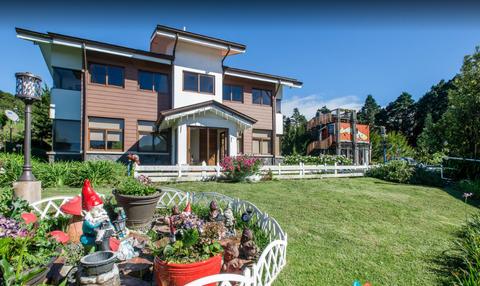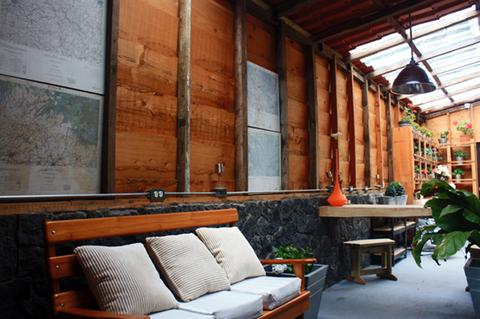 3:00 p.m. check in
11:00 a.m. check out
Free Breakfast
Wireless Internet
From the hotel it takes only 5 minutes to reach the crater in the lake. Drive 25 to reach La Paz Waterfall Gardens, where you can stroll to viewing platforms that lead you to take in the full majesty of the waterfall. You'll get to visit a butterfly garden that provides a home to over 20 species of butterflies, and see a huge variety of birds (especially hummingbirds). In the surrounding cloud forest you can take tours that take you across zip lines. Walking trails will take you through areas of reforestation.
Every evening the hotel staff lights a bonfire. Younger travelers can toast marshmallows as the sun sets.
There is Wi-Fi in all of the rooms and throughout the hotel. Alura Hotel also provides a laundry service for its guests.
Rooms have modern interiors that blend wood and stone. Simple furnishings make the rooms look modern and inviting. In the room's private bathroom you'll find hot water and a hair dryer.
You'll find your room equipped with an electric stove, a mini refrigerator, and a coffee maker. Flip through cable channels on your room's TV.
There is a typical Costa Rican breakfast is included in your stay. In the small town of Altura you can find a good variety of restaurants.
More Property Amenities
Cable TV
Coffee Service
Hair Dryer
Hot Water
Mini Refrigerator
Private Parking
Accommodations
Cable TV
Hair Dryer
Hot Water
Mini Refrigerator
Wireless Internet
Living Room
Cable TV
Hair Dryer
Hot Water
Mini Refrigerator
Wireless Internet
Cable TV
Hair Dryer
Hot Water
Mini Refrigerator
Wireless Internet
Feedback from Travelers
Pictures of this hotel do not do it justice! Our "suite" was in fact a small house with gorgeous floor to ceiling windows so you could feel at one with nature. It was incredible. Our host (Ramiro) went above and beyond to take care of us - he moved up our breakfast an hour early and served as our taxi service to the Poas volcano - free of charge. The views from the hotel and the landscape was truly gorgeous. We loved it. We would have liked a little more guidance about the temperature differences between Poasito and the other two regions we visited. It was definitely colder than we imagined!
We stayed for 2 nights at the beginning of our trip. Beautiful property. Lovely views. We took private transport from the airport to this hotel on our first night and arrived rather late. (late flight) It is a bit isolated so it is best to have your own transportation - or schedule a tour. Hotel was able to get us a driver to take us around but it was a close call and we were sorry we did not have our own rental car. If you have your own car - we highly reccommend.
Similar Hotels