Isolated on the south end of the Osa Peninsula, South Pacific Region, the Blue Osa Yoga Sanctuary and Spa is nestled into the jungle overlooking a secluded beach. Located 8 miles from Puerto Jimenez, this exquisitely designed property creates a comfortable and relaxing ambiance where guests can focus on restoring their personal well-being.
Featured in:
Beachfront, Boutique, Yoga, Great for Families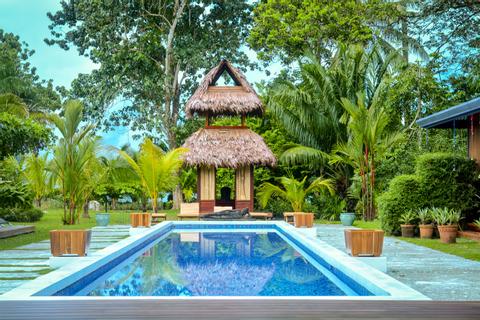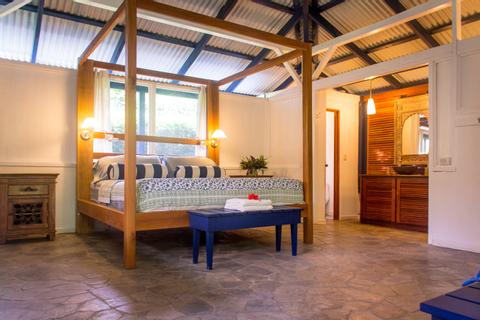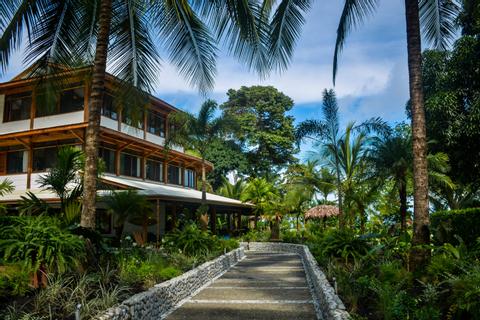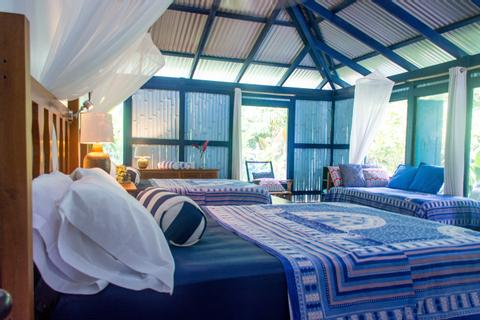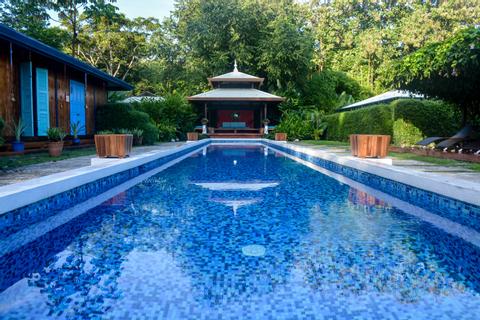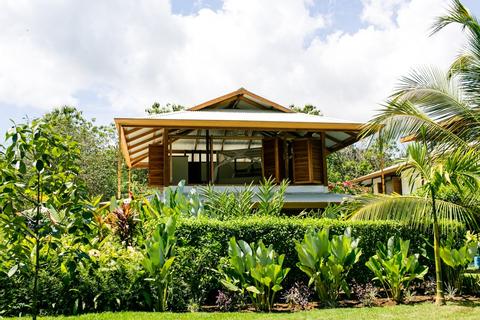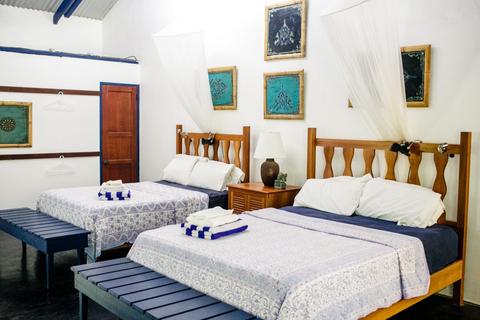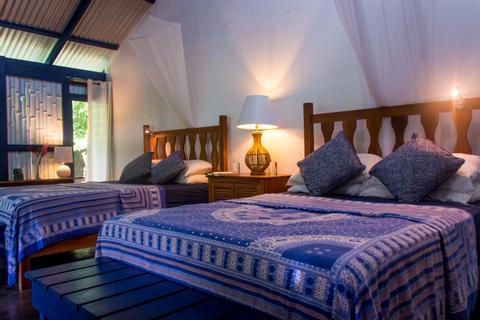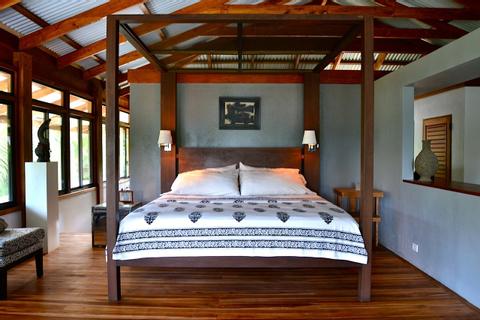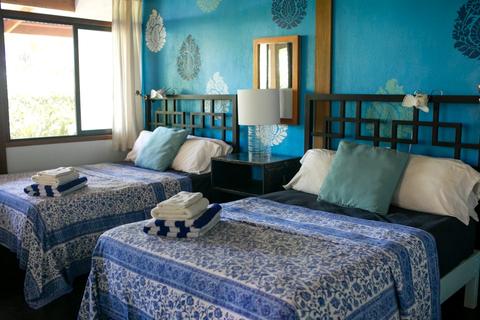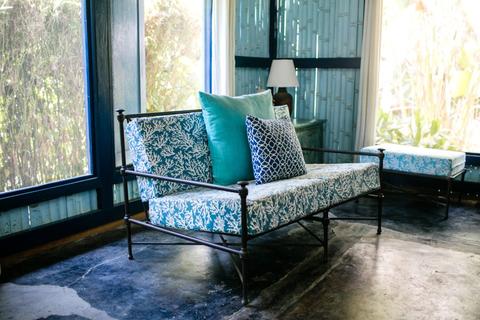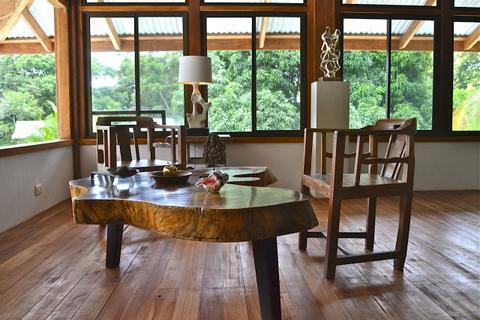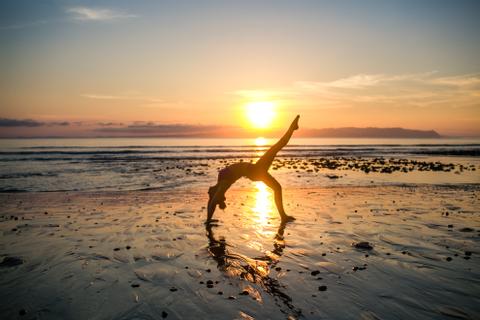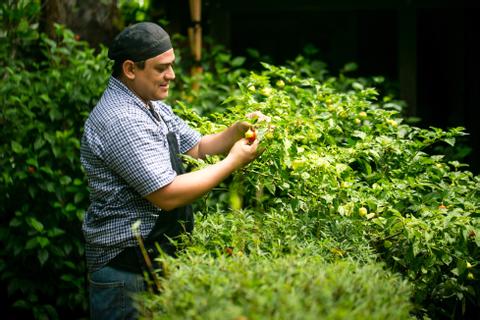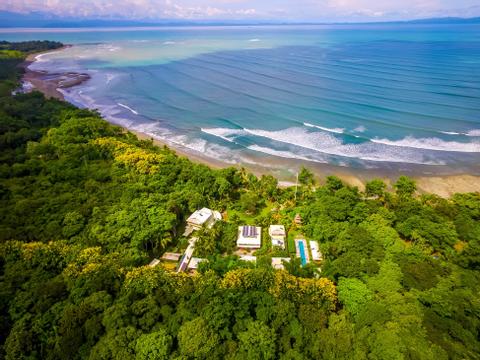 2:00 p.m. check in
10:00 a.m. check out
Restaurant in Hotel
Spa Services
Swimming Pool
Free Breakfast
Developed with the goal of providing personal rejuvenation, Blue Osa Yoga Retreat and Spa focuses on developing each person's mind, body, and soul through healthy nourishment, yoga, and a holistic approach to living. Set in a magical location and touted as one of the most biologically diverse places on the planet, guests can enjoy the natural beauty, explore a variety of yoga practices, and relax to the sound of crashing waves. Walking out of the main lodge, a well-maintained lush landscape passes through swaying palms to a fabulous view of the Golfo Dulce. The simple and pure architecture is reflected in the accommodations, which exemplify an eye for natural light and comfort. Wholesome meals are prepared and served with a strong foundation in nutrition and only the freshest local ingredients.
The owner of Blue Osa envisioned life in harmony with a beautiful environment that would embrace friendships and savor life's simple pleasures without leaving an uncomfortable footprint in the community. Blue Osa continues to bring this philosophy to its yoga retreats for all ages and skill levels. From the second story yoga studio, guests can gaze upon the ocean as they meditate, practice yoga, or simply ponder. Aaron, the primary yoga instructor, has an extensive history with well- respected yoga teachers and enjoys helping people promote harmony within themselves.
In addition to yoga, a variety of other activities and experience are available locally. The spa practices a holistic approach to treating the mind, body, and spirit with many techniques borrowed from the Ayurvedic tradition. A chlorine-free lap pool is available for swimmers and kayaks can be rented from Blue Osa to explore Golfo Dulce. The surrounding area offers a mix of low-key adventures and thrilling excursions. Take a hike through the jungle to watch birds, rappel down a waterfall, or hire a boat for a tour of Gulfo Dulce. These are just a few of the many possibilities.
Meals and daily afternoon yoga class are included with your stay.
More Property Amenities
Beach Access
Fan
Full Size Gym
Internet Access
Yoga Lessons
Accommodations
Eco-Friendly Yoga Rooms
Sleeps 2
Fan
Hot Water
Safe Deposit Box
Fan
Hot Water
Safe Deposit Box
Fan
Hot Water
Safe Deposit Box
Fan
Hot Water
Safe Deposit Box