These cabins offer a comfortable place to stay while you get to know the wilds of the incredibly biodiverse Osa Peninsula. It takes about an hour to drive from here to La Leona, one of the ranger stations that serves as an entrance to Corcovado National Park. This is known as one of Costa Rica's most vast and untouched tracts of jungle, but Puerto Jimenez puts you within easy reach of some helpful visitor services.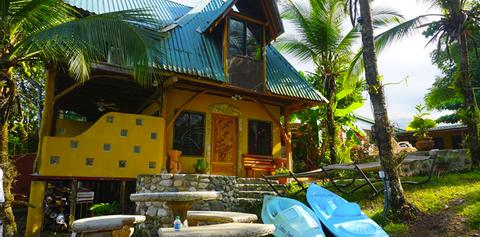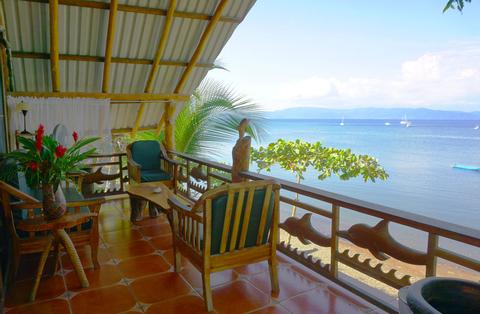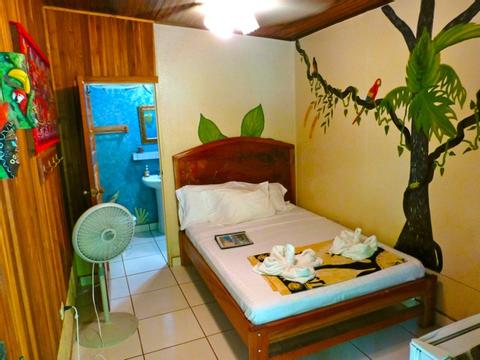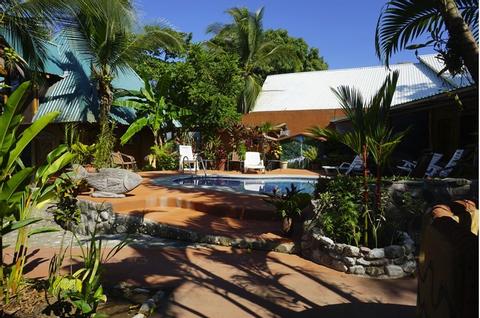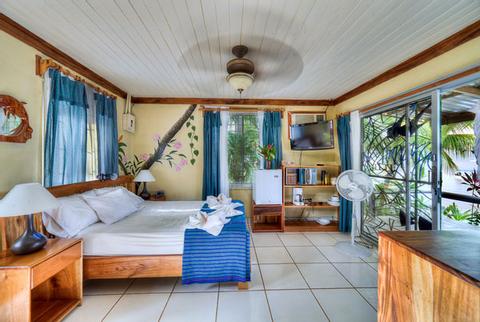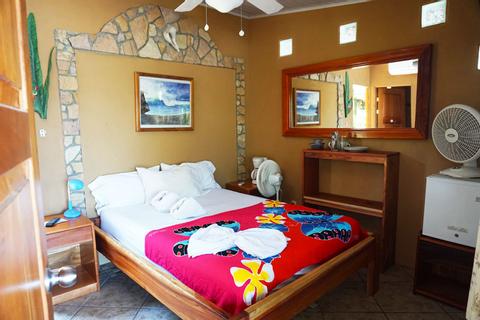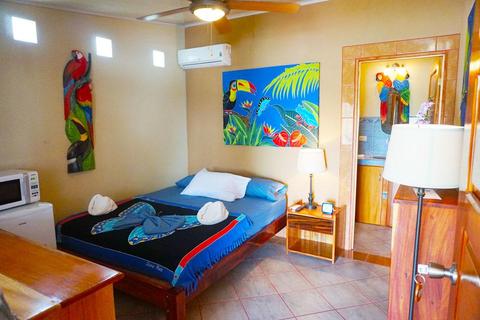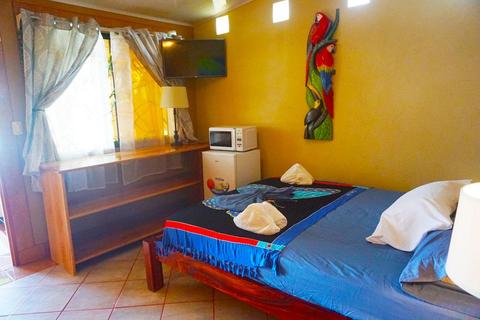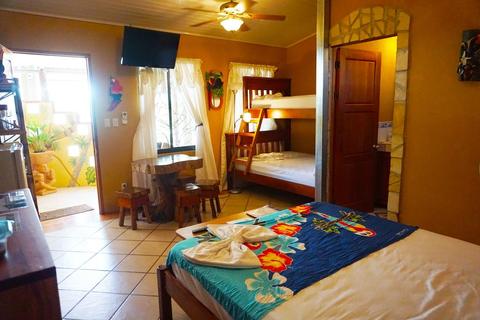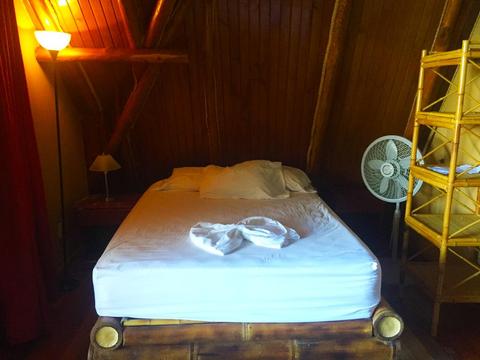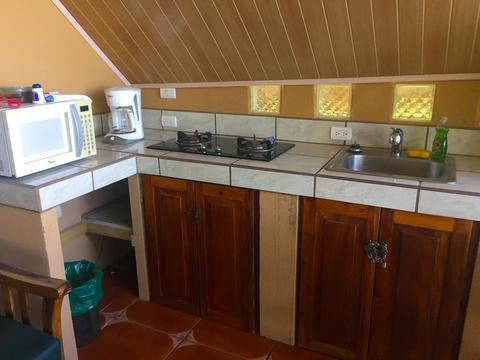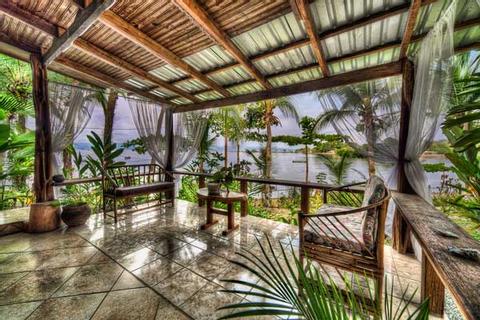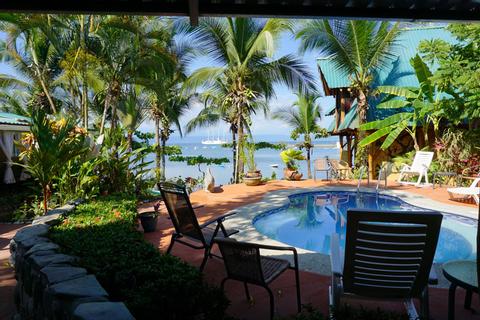 12:00 p.m. check in
10:00 a.m. check out
Swimming Pool
Wireless Internet
Puerto Jimenez makes a good place to embark on sportfishing tours. The jungle also makes a fascinating place for nocturnal eco tours. Plan visits to other interesting destinations on the Osa Peninsula, like Cabo Matapalo, which is known for its tremendous surfing. Corcovado National Park has many miles of trails through the jungle, as well as a beach where four sea turtles come ashore to lay their eggs. You can also see a huge variety of wildlife at the Piedras Blancas National Park, just across the Golfo Dulce near the town of Golfito. Visit here for hikes past incredible waterfalls.
On the grounds of the hotel, you can use the swimming pool. The lodge also provides free bikes and kayaks for you to explore the surrounding tropical landscape. To accommodate your busy schedule, this lodge also offers luggage storage. The lodge doesn't provide any meals, but there are restaurants located just a short walk from the cabins.
Cabinas Jimenez offers a pleasant array of inviting cabins and bungalows, all of which are decorated in local artwork. No matter what accommodation you choose, you can look forward to air conditioning and ceiling fans that will cool you off after a long day of hiking in the humid jungle. They also come equipped with mini-fridges, coffee makers, Wi-Fi, and TVs. You can store your belongings in the provided safety deposit box. All of the bungalows and cabins come with private bathrooms. In spite of the remote location, these bathrooms still provide plenty of hot water.
Each of the accommodations has its own selection of amenities. Many have some kitchen equipment, like microwaves. Some of the guest spaces have fully equipped kitchens. You can also look for cabins that have spacious porches.
More Property Amenities
Air Conditioning
Breakfast Available
Cable TV
Fan
Massage
Microwave
Mini Refrigerator
Ocean View
Private Parking
Safe Deposit Box
Accommodations
Rancho Downstairs
Sleeps 5
Air Conditioning
Cable TV
Fan
Microwave
Deck
Air Conditioning
Balcony
Cable TV
Fan
Microwave
Air Conditioning
Cable TV
Microwave
Mini Refrigerator
Air Conditioning
Cable TV
Fan
Microwave
Waterfront Cabina 18
Sleeps 2
Air Conditioning
Cable TV
Fan
Microwave
Mini Refrigerator
Deck
Waterfront Cabina 17
Sleeps 2
Air Conditioning
Cable TV
Microwave
Mini Refrigerator
Deck
Air Conditioning
Balcony
Cable TV
Fan
Microwave
Waterfront Cabina 15
Sleeps 2
Air Conditioning
Cable TV
Deck
Air Conditioning
Cable TV
Fan
Deck
Air Conditioning
Balcony
Cable TV
Fan
Microwave