The Arrecifes Condos are a part of the larger Punta Leona Hotel and Club that is set along the Central Pacific coast of Costa Rica. Visitors to the Punta Leona area will enjoy ample hiking, beach going and wildlife viewing opportunities.
Featured in:
Cabins and Villas, Great for Families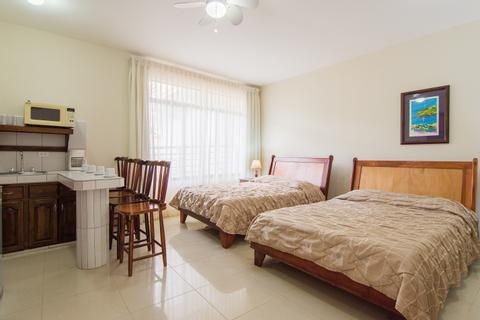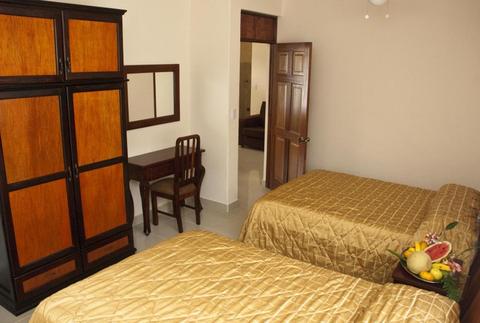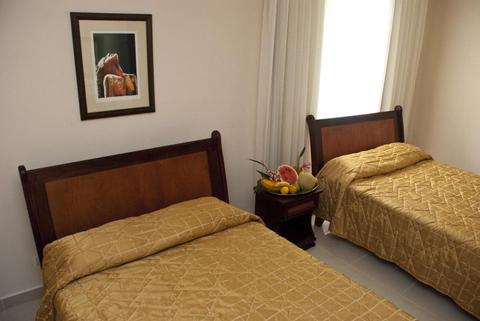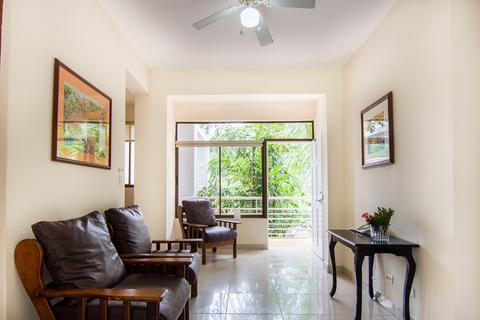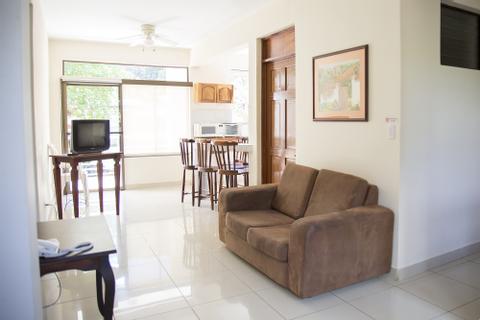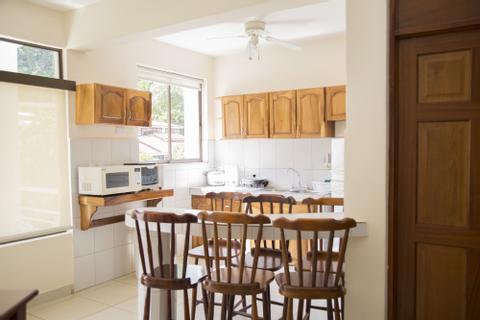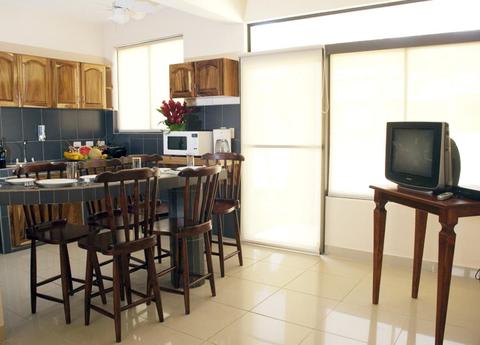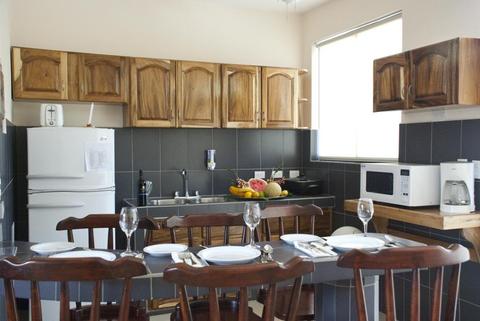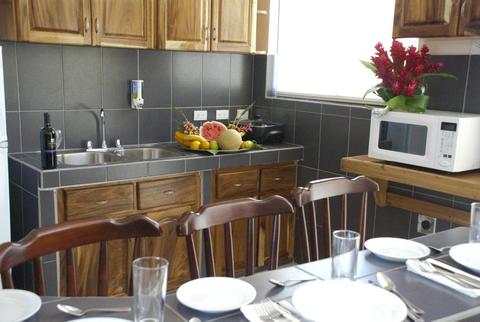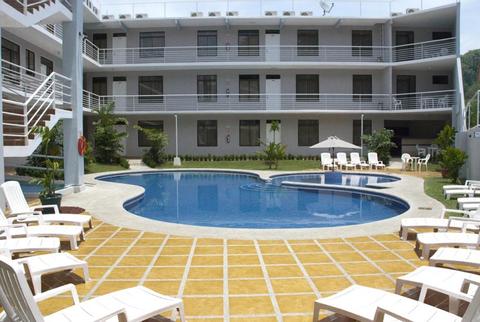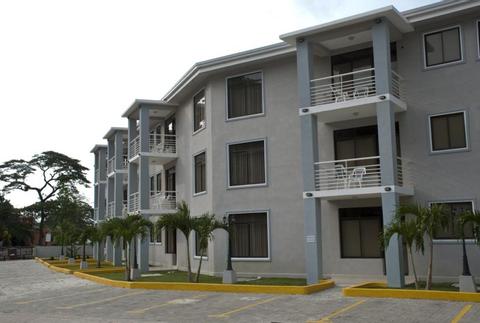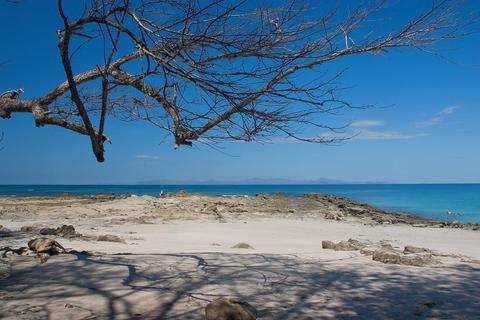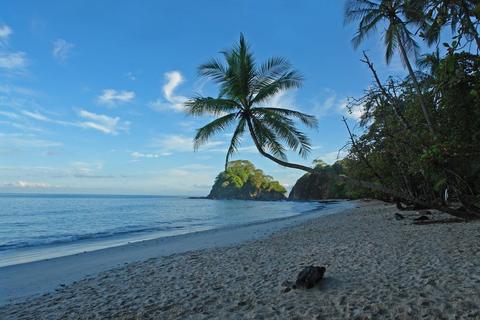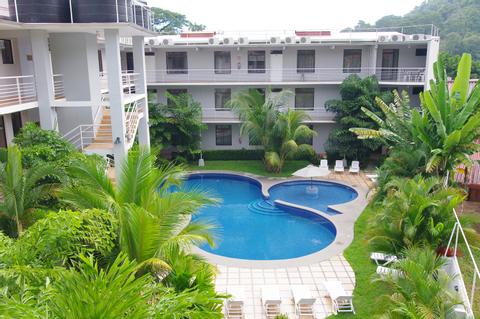 2:00 p.m. check in
12:00 p.m. check out
Wireless Internet
Swimming Pool
Restaurant in Hotel
Spa Services
Just an hour's drive west from San José, the 750-acre (300-ha) Punta Leona nature reserve is a fantastic place to explore outdoors. It protects transitional forests (zones between rainforests and dry forests) within the country, and as such is extremely important for conservation. Trails wind through the trees and provide visitors with awesome bird watching opportunities – be on the lookout for Scarlet Macaws, three-wattled bellbirds and toucans. The nearby white-sand beach is attractive and borders a nice section of the Pacific Ocean.
The Arrecifes Condos are a wonderful option for groups. Set near a swimming pool and within walking distance of the beach, these apartments spread out over three floors and have a robust set of amenities. There are several options to choose from, with sleeping options that range from 4 to 8 people. There are apartments with 1-3 bedrooms, most of which are set with double beds. Larger apartments have a master bedroom that has its own bathroom and walk-in closet. Air conditioning and ceiling fans ensure that the indoor temperature remains cool and comfortable.
All apartments come with at least one hot water bathroom – a welcome amenity after a day on the beach or in the forest. Plush sofas facing a cable TV make up the living room and provide guests with a comfortable spot to relax. Cooking can be done in the kitchen, which is stocked with all kinds of appliances, including a refrigerator, microwave, coffee maker, rice cooker, and toaster. Don't feel like making dinner? Hit up one of the hotel's many restaurants, which prepare an international assortment of food. There are bars nearby, too, if you're in the mood for beer, wine or a cocktail.
As part of the larger hotel complex, guests of these apartments have access to a range of facilities. There are several pools to choose from, and the beach is just a short walk away. If you're feeling active, head to one of the sport courts – there are tennis courts, a basketball court, and a volleyball court. However, if you're more inclined to get a massage than play a game of tennis, visit the hotel's spa, which offers a range of treatments.
The hotel also has a currency exchange, gift shop, and concierge. A conference center provides an optimal place to host business meetings or personal events.
More Property Amenities
Air Conditioning
Beach Access
Cable TV
Kitchen
Game Room
Fan
Gardens
Hot Water
Internet Access
Kids Pool
Telephone
Private Parking
Bar
Laundry Service
Tennis Court
Conference Rooms
Currency Exchange
Accommodations
Arrecifes Apartment
Sleeps 6
Bedrooms:2,
3 Double beds
Air Conditioning
Cable TV
Fan
Hot Water
Microwave
Mini Refrigerator
Telephone
Wireless Internet
Studio Apartment
Sleeps 4
Air Conditioning
Cable TV
Fan
Hot Water
Microwave
Mini Refrigerator
Telephone
Wireless Internet
Arrecifes Master Apartment
Sleeps 8
Bedrooms:3,
4 Double beds
Air Conditioning
Cable TV
Fan
Hot Water
Microwave
Mini Refrigerator
Telephone
Wireless Internet
Similar Hotels