Condotel Las Cascadas
Condotel Las Cascadas is located in the Puntarenas province, in the town of Quepos along Costa Rica's Central Pacific coast. This destination is renowned for its natural beauty, which includes gorgeous white sand beaches, pristine lagoons and cascading waterfalls, and an array of wildlife found within the tropical jungle of the Manuel Antonio National Park. The town of Quepos is famous for its sport fishing, and hosts a selection of restaurants, supermarkets, banks, and bars that often feature live musicians.
Visitors won't have trouble finding activities and excursions in this area. The Manuel Antonio National Park offers a variety of things to do, including excellent hiking trails, white-water river rafting, canopy tours, and horseback rides. There are four beaches contained within the park's limits, and one just outside, where visitors can surf, swim, snorkel, dolphin watch, or even enjoy sunset sailing excursions. Of course, the sand is inviting and warm, so lounging about with a drink or a book is just as tempting as heading out into the water.
Condotel Las Cascadas is huddled at the end of a quiet street in a residential area of Quepos, far back from the busy and noisy Manuel Antonio road. The hotel is small and quaint, offering a wonderful spot to relax after daytime fun in one of Costa Rica's most visited destinations. However, being only a few minute walk into Quepos and a 7-minute drive to the Manuel Antonio National Park, its still close enough to be very convenient. The Condotel Las Cascadas is set against a lush hillside, fit snugly into a small horseshoe bay that overlooks the marina. The hotel's grounds are gorgeous – with a 60 ft. waterfall right at the hotel's gate and a slew of trees that attract monkeys and birds, photo ops abound.
Guests will find terrific accommodations in a friendly atmosphere here, with 1-4 bedroom condos available. Most condos have multiple floors and include master bedrooms that open onto rooftop terraces with excellent ocean views. The rooms are elegant, efficient, and clean, and are decorated with full colors and Costa Rican artwork. There is a large, heart-shaped swimming pool, and a shared BBQ and sound-system which guests are sure to enjoy. Small, secluded, and luxurious, the Condotel Las Cascadas is a great pick in this beautiful destination.
Facility Amenities
---
Restaurant in Hotel
Free Breakfast
Wireless Internet
Spa Services
Wheelchair Accessible
Swimming Pool
Air Conditioning
Alarm Clock
Balcony
Bar
Breakfast Available
Cable TV
DVD player in Room
Gardens
Hot Water
Kitchen
Laundry Service
Ocean View
Private Parking
Facility Amenities
---
Restaurant in Hotel
Free Breakfast
Wireless Internet
Spa Services
Wheelchair Accessible
Swimming Pool
Air Conditioning
Alarm Clock
Balcony
Bar
Breakfast Available
Cable TV
DVD player in Room
Gardens
Hot Water
Kitchen
Laundry Service
Ocean View
Private Parking
Check In:
2pm
Check Out:
12pm
Condotel Las Cascadas Accommodations & Rooms
12 Rooms
Filter Rooms
Room Features
Room View
1 Queen +1 King +1 Single
Penthouse Deluxe Ocean View
1 King
Two Bedroom Ocean View Villa
1 King +1 DoubleOR 1 King +1 Double +1 Single
Two Bedroom Condo Garde View
1 King +1 Queen
1 King +1 SingleOR 1 King
Condotel Las Cascadas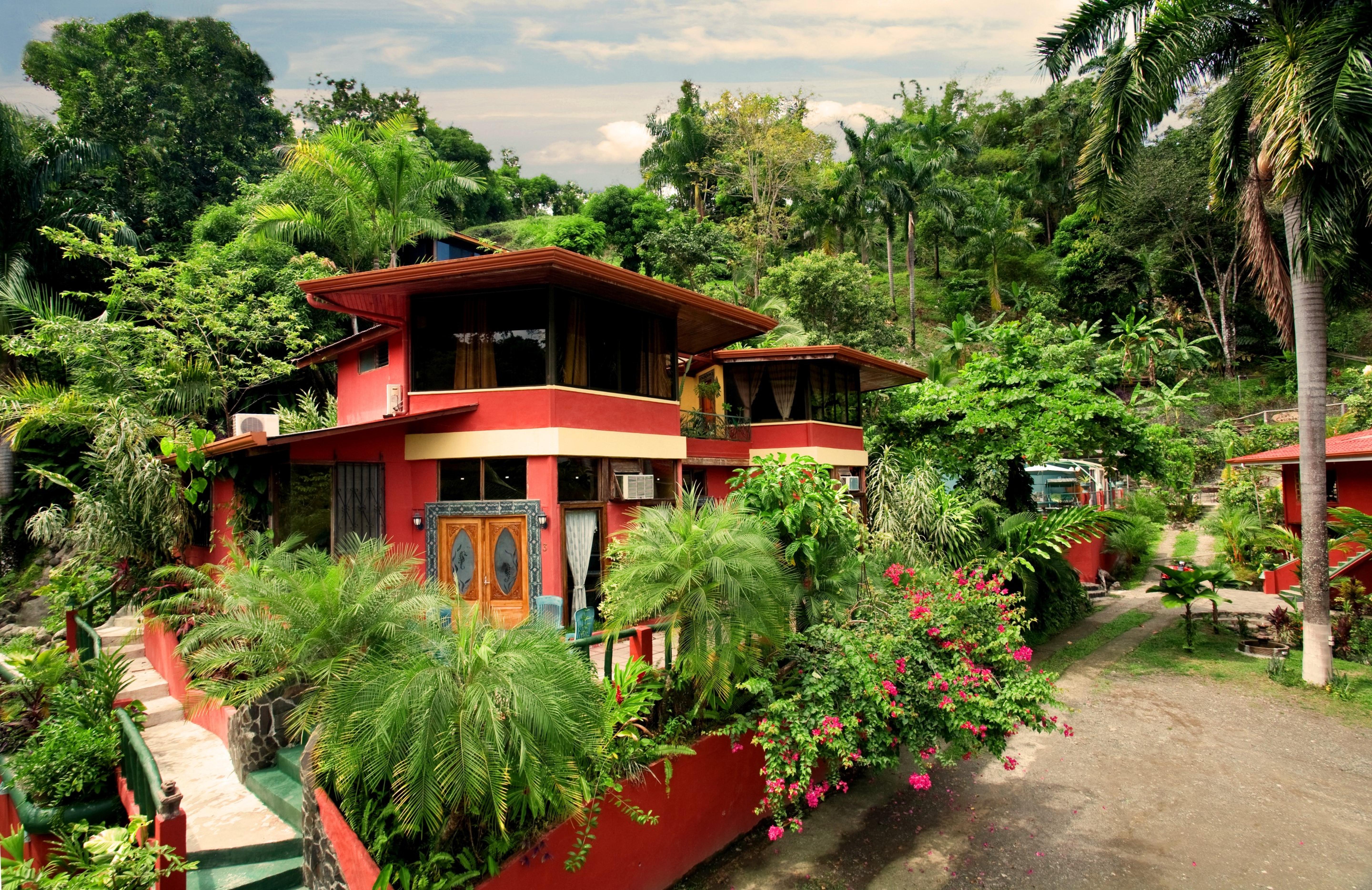 Room rates: $171
9
Anywhere.com