Quepos, Costa Rica
Quepos allows tourists to experience a once in a lifetime nature experience in Manuel Antonio National Park without leaving any of the familiar amenities behind. The close proximity of the park, located just 4.3 miles (7 km) to the south, and a wide array of services makes Quepos the perfect place to stay for those who wish to explore this enchanting area. The amenities available include everything from banks, restaurants, hotels, gift shops, bakeries, bars, a hospital, supermarket and even a post office.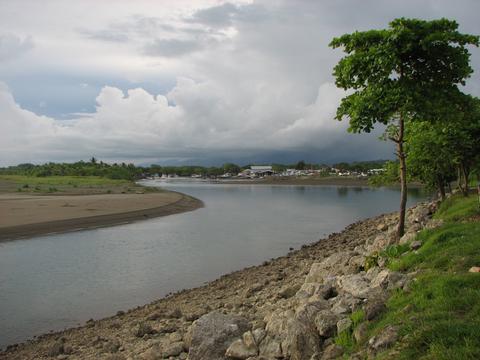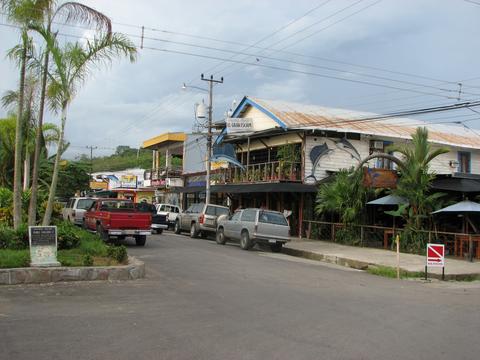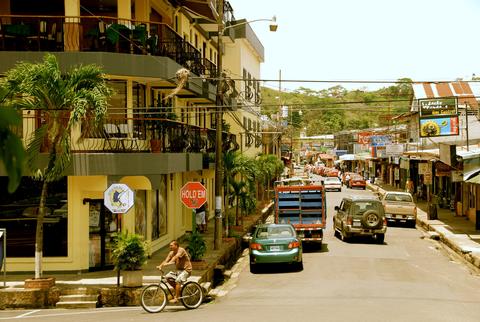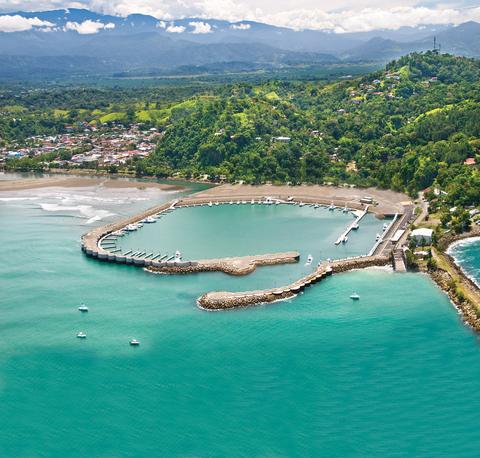 The area was once dependent on banana plantations which used to line the surrounding area. After disease infiltrated the harvest, interest transferred to African Palms as the prominent crop. Now, tourism has deemed itself the major economic factor, contributing to just about everything in the area.
Quepos lures in many tourists for its fantastic sportfishing. In fact, some have come solely to participate in this world class experience and have never left. The main attraction here is marlin fishing, especially during the months of December to April. Many outfitters will be more than happy to accompany eager anglers on the high seas for an unforgettable outing.
Besides sportfishing, many other activities are available. Visiting the nearby Butterfly Botanical Gardens is sure to impress as there are informative exhibits, night walks and a stunning collection of butterflies, all housed in one incredible location. For some wildlife viewing that's a little more untamed, check out the Damas Estuary. Exploring this maze of wetlands by boat or by kayak is the only way to see crocodiles, monkeys, herons, raccoons and more.
For something a bit more equestrian, horseback riding excursions are available, so don't forget your spurs! Depending on the time of year, white-water rafting on the Naranjo River can reach up to class IV in intensity, but most who experience this river would rate it a ten out of ten. North of Quepos are the Damas Caves, a surreal experience for anyone brave enough to crawl and hike between stalagmites and stalactites witnessing bats and insects close up.
A stay in Quepos is sure to entertain as the nightlife and activities in the area are a must for any vacation. A wide range of accommodations are readily available for all travelers. Transportation to Manuel Antonio is uncomplicated and a must for anyone who embarks on a vacation to the Central Pacific.
Quepos Personalized Trips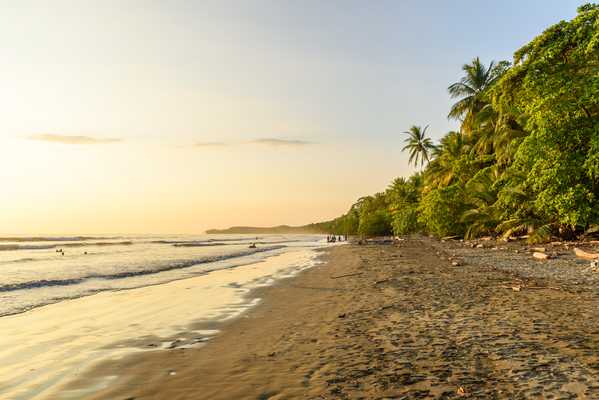 Costa Rica
Wandering Among Nature Together
Expert Choice If you're a couple that loves nature, wildlife, and less crowded areas, then this Signature Trip is perfect of you! Surround yourself with trees, sparkling water, and fresh air.