Hotel Suria is set near the tranquil town of San Gerardo de Dota in Costa Rica's South Central region. Settled into the Savegre River Valley, this area is replete with forests, waterfalls and birds galore. Even better, most tourists don't visit or even know about San Gerardo de Dota.
Featured in:
Budget, Cabins and Villas, Isolated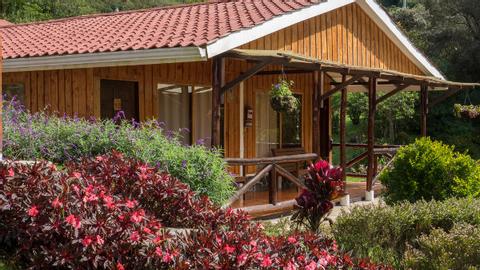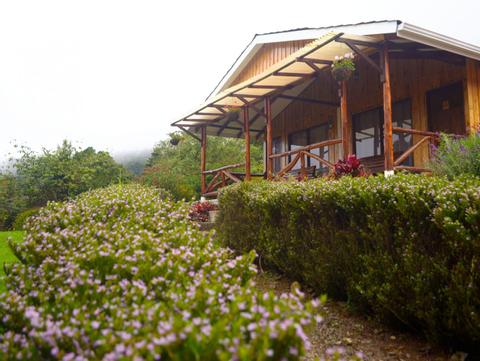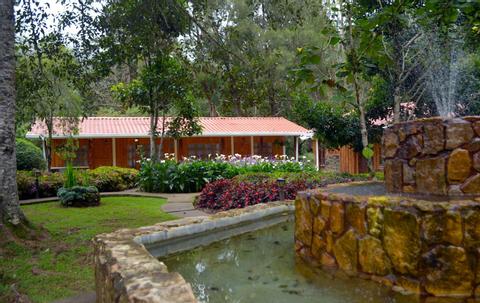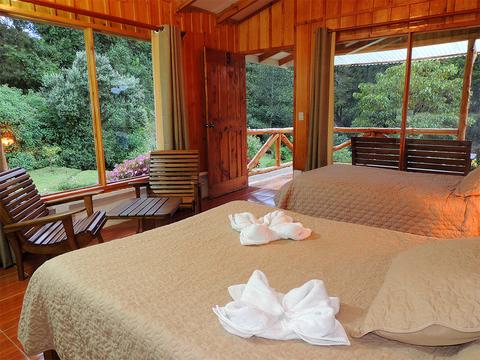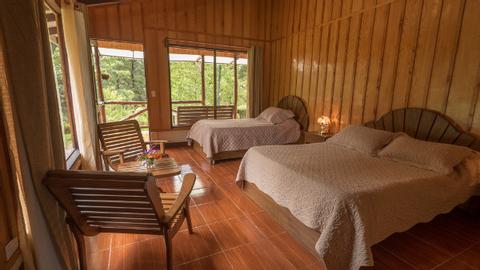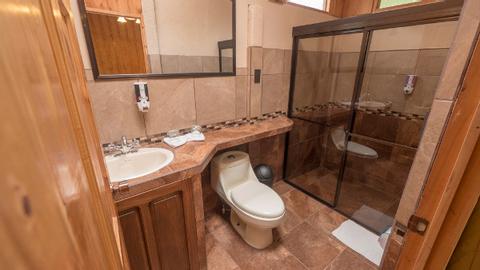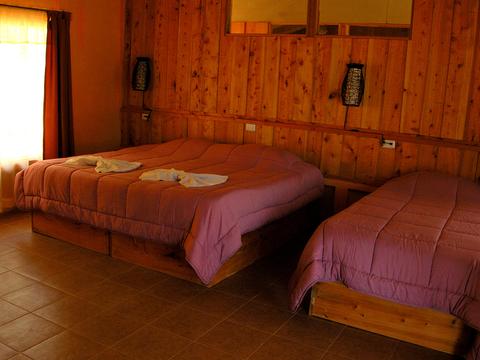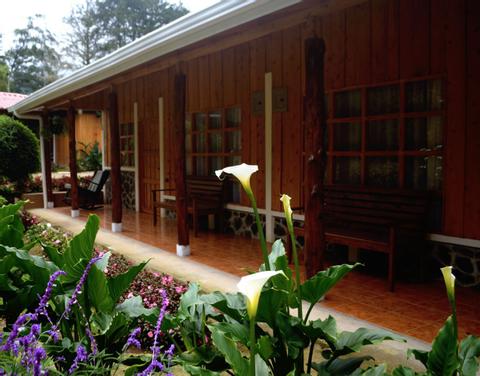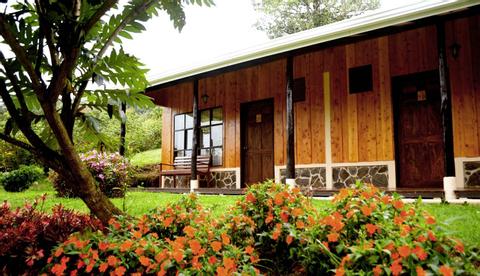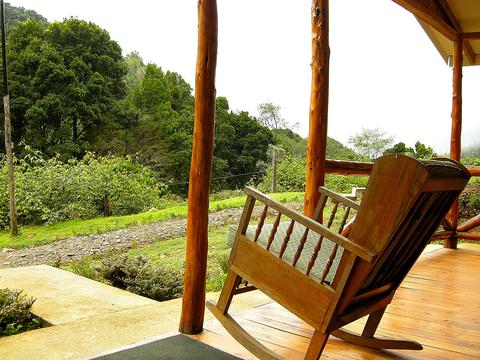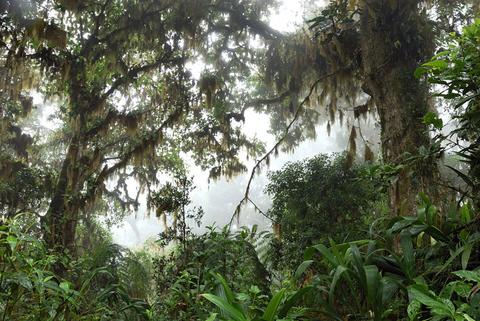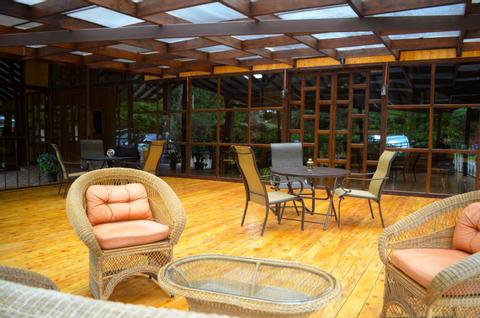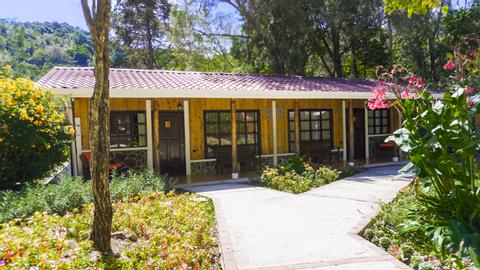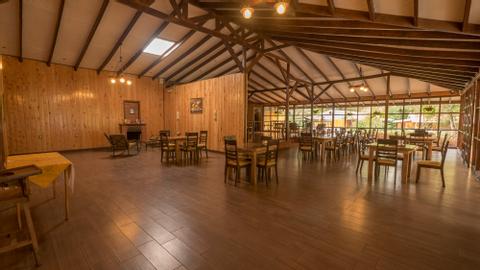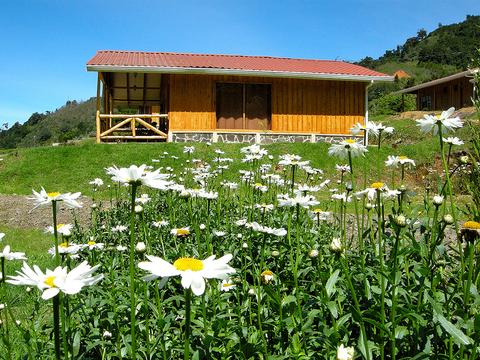 2:30 p.m. check in
11:30 a.m. check out
Restaurant in Hotel
Free Breakfast
Wireless Internet
Nearly 200 species of birds inhabit the misty forests that line this valley, including hummingbirds, woodpeckers, tanagers, and resplendent quetzals. The Savegre River has beautiful waterfalls and some of the country's best trout fishing. The rolling hills that surround the valley host a number of coffee and fruit plantations that can be toured. Other activities include ATV and horseback rides.
Hotel Suria is an affordable family-run hotel. The owner and staff work hard to ensure that guests have an enjoyable experience, and will advise them on hikes, tours, fishing spots and more.
The hotel consists of five spacious cabins set amongst a gorgeous garden. Flower-lined paths lead to the individual cabins, which are spacious and clean, with comfortable beds, tall ceilings, and storage shelves. All have a private hot water bathroom and outdoor seating that's perfect for bird watching.
Hotel Suria has a small restaurant that offers three meals a day. The food is tico style and is served in generous portions. The trout is notably tasty, and there are salads, fruit, drinks and more.
More Property Amenities
Hot Water
Laundry Service
Private Parking
Internet Access
Hiking Trails
Gardens
Bar
Breakfast Available
Coffee Service
Massage
Feedback from Travelers
A simple hotel but very pleasant.
The Hotel Suria made our birding tours more convenient to our two day stay by fitting two of them into the same day, and the guide provided was excellent
The family that runs Hotel Suria does a wonderful job taking care of their guests. We greatly appreciated the extra effort that they took to take us places and take care of all our needs and questions. I highly recommend this hotel to tourists who want to visit San Gerardo de Dota at a more reasonable price range than the more "American" ecolodges.