Amongst San Jose's concrete commercial buildings you can find your way to the charming Hotel Dunn Inn where life is cleaner and more beautiful.
Featured in:
Midrange, City Center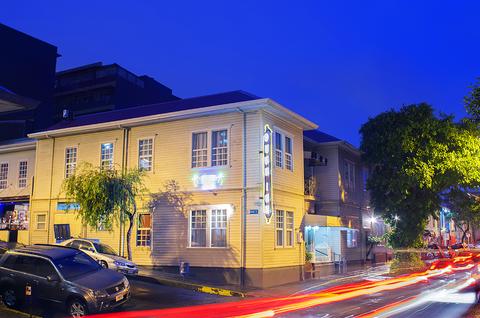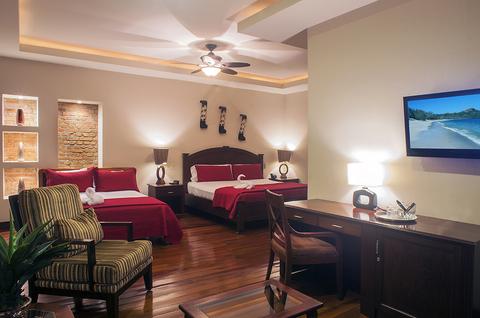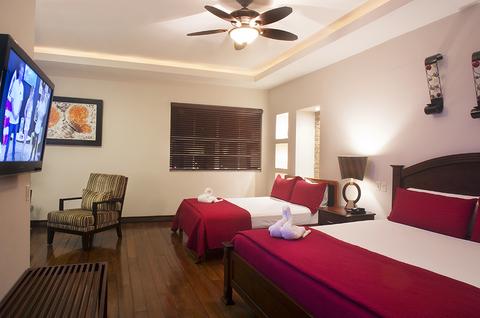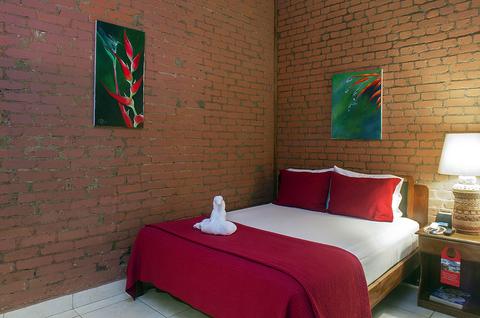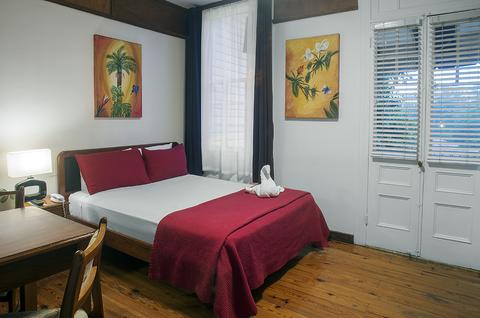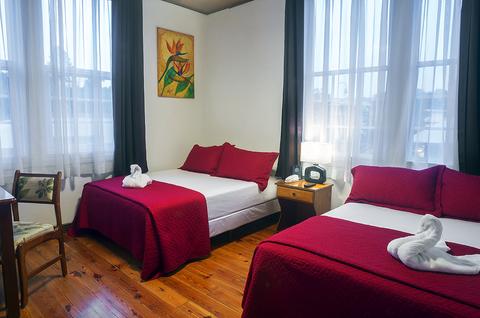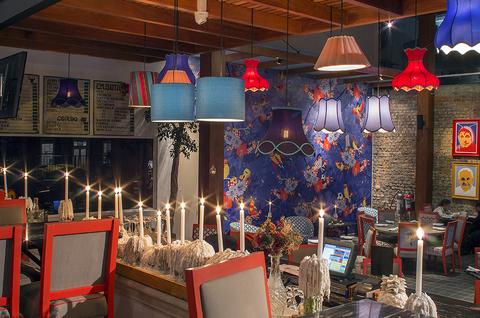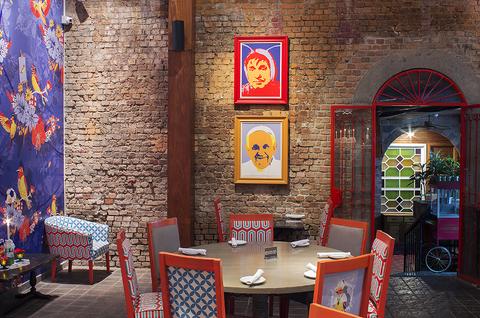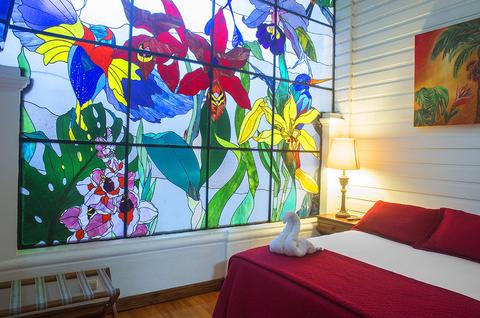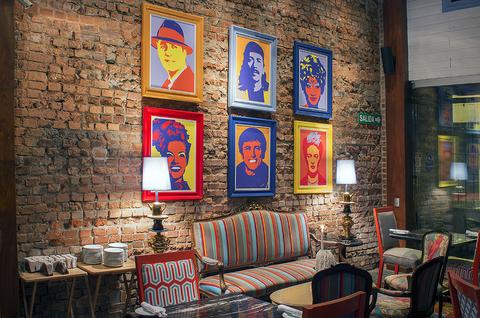 3:00 p.m. check in
11:00 a.m. check out
Wireless Internet
Restaurant in Hotel
Free Breakfast
Attractions & Sites
Hotel Dunn Inn is located in the charming and historic neighborhood of Barrio Amón. Away from the honking traffic of downtown San Jose, you will find colonial mansions that have been converted into contemporary art galleries, restaurants and of course boutique hotel like this one. The hotel is set near many cultural attractions including the National Theater and central farmer's market.
Your choice of rooms is Standard, Deluxe, Junior Suite and a regular Suite. The hotel has a total of 28 rooms, each decorated with dark wooden furniture, red linens and native art work. This is a far cry from the stuffy corporate suites at many other hotels in the area. Wireless internet is available in all rooms and as is room service . The suites consist of two large living area with TVs, air conditioning, a king size bed and sofa. You may request a rollaway bed if you have more guests.
The Tropix Restaurant makes beautiful Costa Rican food at a reasonable price. They offer complementary tea and coffee throughout the day and Breakfast, lunch and dinner are all fantastic choices. The Alma de Amon Bar is brimming with bromeliads, ferns and other tropical plants. This natural oasis is a great escape from the bustling city. Join them for happy hour between 4pm and 7pm.
More Property Amenities
Alarm Clock
Coffee Service
Safe Deposit Box
Telephone
Room Service
Private Parking
Laundry Service
Iron & Ironing board
Hot Water
Bar
Mini Bar
Currency Exchange
Accommodations
Hot Water
Mini Bar
Telephone
Wireless Internet
Air Conditioning
Cable TV
Hot Water
Mini Bar
Safe Deposit Box
Telephone
Wireless Internet
Living Room
Mini Bar
Wireless Internet
Hot Water
Mini Bar
Safe Deposit Box
Telephone
Wireless Internet
Similar Hotels