Hotel Brilla Sol is located 2.5 miles (4 km) west of the Juan Santamaría International Airport. As such, it's an excellent place to begin or end your trip to Costa Rica.
Featured in:
Airport, Budget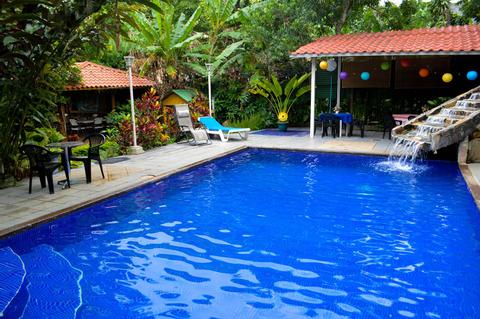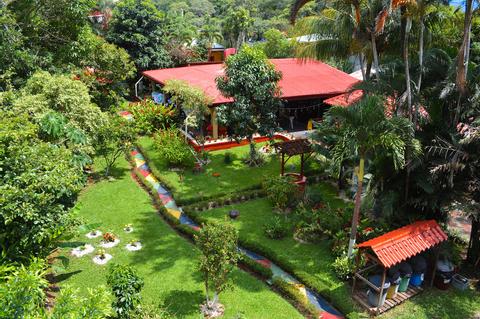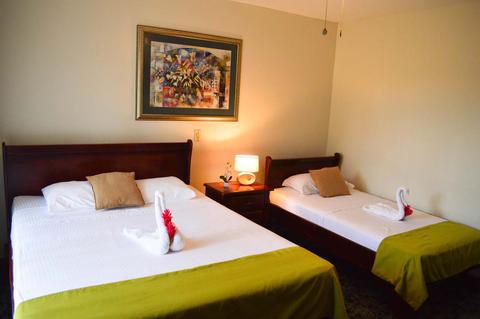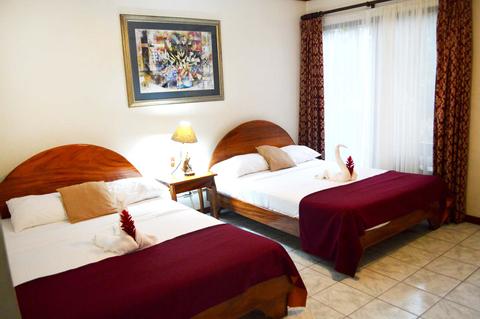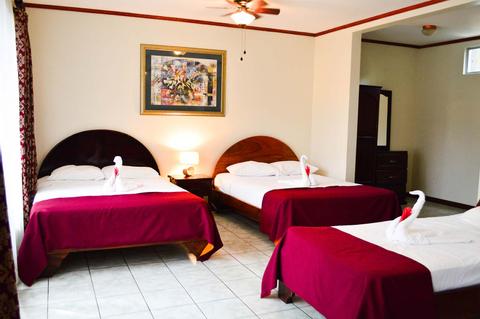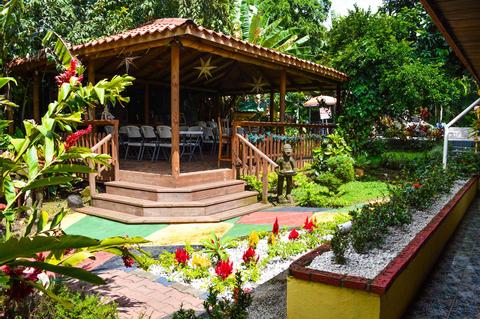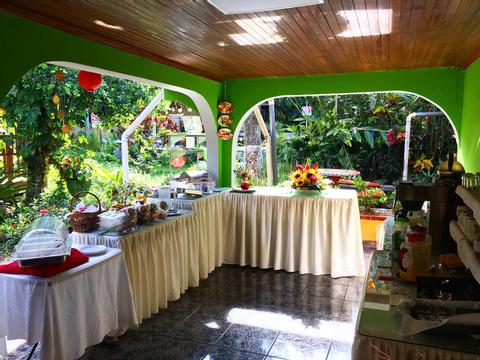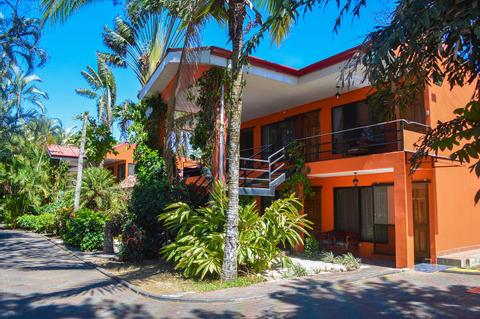 2:00 p.m. check in
12:00 p.m. check out
Restaurant in Hotel
Swimming Pool
Wireless Internet
Free Breakfast
Attractions & Sites
81 km
76 km
13 km
As the capital city of Costa Rica, San José is the place where most travelers enter or leave the country. It isn't the most charming city ever, but it does have some nicer areas. Downtown is fairly pleasant and has a handful of museums, restaurants, shops, and bars. Outside the borders of San José you'll find coffee plantations and volcanoes.
Hotel Brilla Sol is a small and friendly hotel. The hotel has a lush property and rightfully showcases it—the covered outdoor lounge, set with comfy wicker furniture, looks out over a flowering tropical garden. There is also a small pool if you're feeling like spending time in the sun or water.
The rooms here are clean, comfortable and fairly basic. All come equipped with a cable TV, large wardrobe, and private hot water bathroom. There are benches outside the rooms where you can relax near the garden.
The restaurant here serves tasty, fresh food. A typical Costa Rican breakfast is served daily—this usually includes eggs, gallo pinto, fruit, bread, cereal, juice and coffee. It's a great way to start your day.
The hotel's location and free airport shuttle make it a great choice if you're entering or leaving the country. It also has laundry service, so you won't have to return home with stinky clothes.
The staff at Hotel Brilla Sol cares about their guests and work hard to ensure an enjoyable experience. Whether it's getting you to the airport on time or suggesting a place to eat, the people here are happy to help.
More Property Amenities
Air Conditioning
Cable TV
Conference Rooms
Gardens
Hot Water
Laundry Service
Massage
Private Parking
Telephone
Feedback from Travelers
Very good room and food. Highly recommend.
Very polite and we had good breakfast!!
Similar Hotels