Alajuela & SJO Airport, Costa Rica
Alajuela, nicknamed City of the Mangoes, is one of the most important cities in Costa Rica. It is the capital city of the providence bearing its name and is located just 11 miles northwest (17 km) of San Jose. Just outside of town is where you'll find the Juan Santamaria International Airport (Aeropuerto Internacional Juan Santamaria), Costa Rica's principal airport.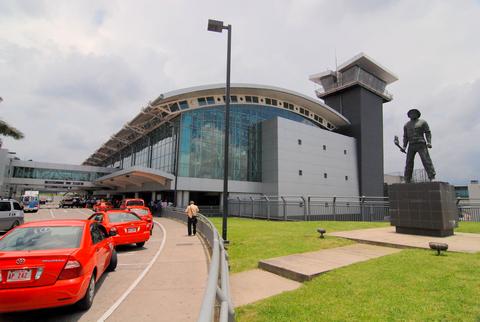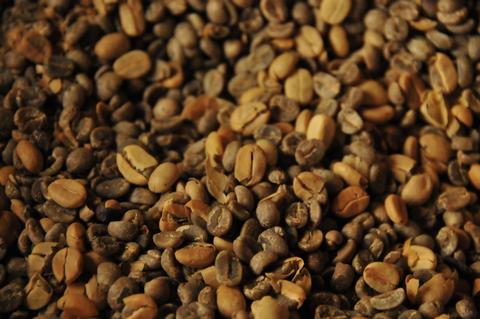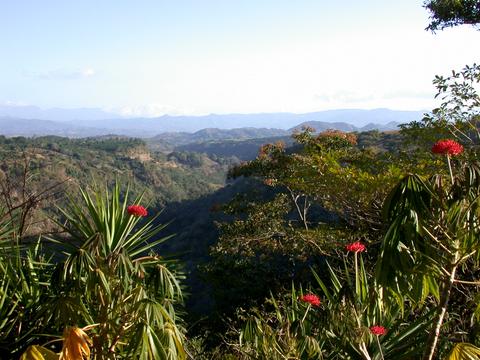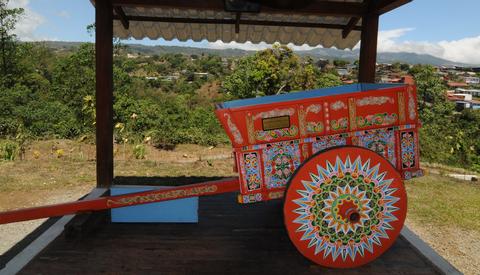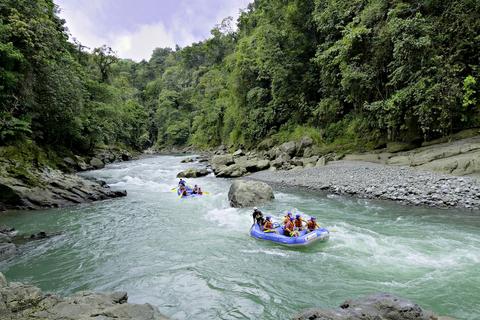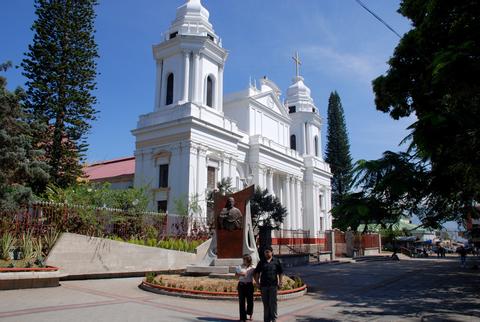 The SJO Intl. airport is named after Juan Santamaria, the national hero of the Republic of Costa Rica, who was born in Alajuela. He was fatally injured in 1856 while attempting to halt the army of U.S. filibuster William Walker, who was embarking on a path down Central America attempting to form a private slave-holding empire. In commemoration of his bravery, the country celebrates a national holiday on April 11th.To learn more about the history, visit the small Juan Santamaría Historical Museum (Museo Histórico Cultural Juan Santamaría), which happens to be inside the old city jail and houses many interesting artifacts. There is also a statue of the hero in Juan Santamaría Park (Parque Juan Santamaría), which is lined with beautiful trees and can be found two blocks south of the central park. The Central Park (Parque Central) is the town square full of mango trees, providing a shady place to stop and relax. Adjacent to the park is the old 19th century Cathedral (Catedral), the elegant resting place of two former Costa Rican Presidents.
With a slightly warmer climate than San José, Alajuela is a pleasant escape from the hustle-and-bustle of Costa Rica's capital. It is a great cultural center and base for exploring the sights nearby. If you happen to pass through on a Saturday, the Central Market (Mercado Central) is an open market with fresh produce, meats and fish. People from all over town come to do their shopping and socialize with neighbors. Just west of Alajuela is the tiny suburb of La Garita, where you can find over 100 species of birds. Covering 142 acres (57 ha) is Zoo Ave, home to the endangered quetzal, toucans, cranes, monkeys, crocodiles and much more. There is even a rescue and breeding center on the grounds. Another great spot to see some beautiful creatures is the Butterfly Farm in La Guácima. It is from here that tens of thousands of pupae are shipped to zoos all over the globe. You can even stroll carelessly through butterfly habitats, secured by netting that allow these gorgeous creatures to dance overhead.
More laid-back than the busy streets of San José, Alajuela is a small city that is close to many of the spectacular sights Costa Rica has to offer. Within driving distance is the world-famous Arenal Volcano sitting 61 miles (98 km) to the northwest along the eastern slopes of Cordillera de Tilarán. Monteverde and the Monteverde Cloud Forest Reserve is an 87 mile (140 km) drive away and will leave you wallowing in the immense biodiversity and beauty of this unique area. Another option for wildlife viewing is Carara National Park, which is located along the highway headed for Jaco and the Pacific Coast.
For shorter drives and day trips, Poas Volcano is a popular destination. It is located within Parque Nacional Volcán Poás and situated 23 miles (37 km) directly north of Alajuela. Another short, scenic trip is to the northwest where you'll find the clean friendly town of Grecia. Grecia is famous for the hard-to-miss, huge, all metal Catholic Church (Iglesia Católica). The church is a hypnotizing deep-red, contrasted with a white trim and is completely made of steel. It is as beautiful inside as it is outside. The other main attraction in Grecia is the amazing World of Snakes (El Mundo de las Serpientes), an 18,000 ft² (1,672 m²) zoological garden housing over 50 snake species from all over the world as well as other reptiles such as crocodiles and lizards and various amphibians. The zoo charges an $11 entrance fee which aids the professional breeding and conservation of endangered species. Zoo hours are from 8 am to 5 pm and it is located 1 mile (1.5 km) from Grecia along the old road to Alajuela.
If snakes don't get your heart pounding, then Los Chorros Waterfalls (Cataratas Los Chorros) certainly will. These amazing waterfalls plummet from high above and invite those brave enough to repel down the steep cliff. On a calmer note, exploring the Grecia Regional Museum (Museo Regional de Grecia) will lead you down an informative path of the city's history. Surrounding all these sights are beautiful green forests giving way to a very important agricultural focal point. Pineapples, coffee and large amounts of sugar cane are cultivated and can be seen as you move through the area.
Just a few miles from Grecia, is the small pueblo of Sarchí. Famous for Costa Rican artesanía, this town is where you will find literally thousands of handcrafted oxcarts, including the world's largest constructed oxcart. In the 19th century, these oxcarts were one of the only forms of transportation, especially for farmers needing to deliver their fresh coffee beans to markets around the country. Now, the oxcart has been adopted as a national symbol. Smaller, colorfully hand-painted oxcarts can be found all over the country and serve as a beautiful way to remember Costa Rica and part of its history. Opened in 1902, the Joaquín Chaverrí Oxcart Factory (Fábrica de Carretas Joaquín Chaverrí) is revered as the birthplace of oxcart manufacturing in the country. It is the largest and most popular factory among visitors, who can purchase any one of these unique handicrafts. Besides oxcarts, it's hard to miss all the souvenir and artisan shops in the area which sell a wide-variety of handcrafted furniture and mementos that reflect the local culture. Many people wait until the end of their trip to visit Sarchí and do their purchasing, some leaving with many receipts and full shopping bags. The other main attraction is the unforgettable pink and teal colored church (iglesia) which may be one of the most attention grabbing churches you've ever seen. Built in the 1950's, the identical towers gaze out over the town and are awe-inspiring.
For a chance to spot some wildlife check out Bosque de Paz, a private reserve perfect for birding. The trails wind through 960 acres (390 ha) of wet landscape that is also home to big cats and monkeys.
One of the most impressive parks to behold is the topiary park in the town of Zarcero. The creation of Evangelisto Blanco, the park is a series of well-manicured shrubs that you'll have to see to believe. With the help of the vibrant shrubbery, the park is an expression of flowing shapes and animals that is sure to bring a smile to your face. Adjacent to the park is the town's white church with red domes.
For some wildlife viewing in the area, try the private 2,000 acre (810 ha) Los Angeles Cloud Forest Reserve (Reserva Biológica del Bosque Nuboso de Los Angeles), where the trails will invite you to meet some 200 bird species as well as some big cats found in Costa Rica. Driving through the area it is hard to deny the economic importance of the coffee plantations as the shiny green leaves can be seen throughout the rolling green hills.
Southeast of Monteverde and northwest of Zarcero lies the Alberto Manuel Brenes Biological Reserve (Reserva Biológica Alberto Manuel Brenes), this sits atop the Tilarán Mountain Range. It's remote enough to attract few visitors and the severe terrain is full of plant and wildlife. Brave travelers will be rewarded with waterfalls, plenty of bird and mammal species to observe, and an array of pristine orchid-filled vegetation. There is even a research facility with accommodations for visitors.
Alajuela & SJO Airport Personalized Trips